All photos credit to Richard Marjan unless noted otherwise
Dine responsibly: Familiarize yourself with Saskatchewan's new Covid-19 restrictions on dining.
Break out your sparkly dress — the holiday season is upon us! And luckily for prairie dwellers, Saskatchewan is bursting with incredible places to eat, drink and celebrate.
The foods grown, foraged and raised on these fine prairie lands range from wild chanterelle mushrooms in the north's boreal forests, to grass-finished beef in the southern ranch lands.
Our chefs coax these ingredients into mouth-watering dishes that highlight our agricultural diversity while showcasing Saskatchewan's unique terroir.
Here are a few of Jenn Sharp's favourite spots for a holiday celebration, all of which are featured in her new book, Flat Out Delicious: Your Definitive Guide to Saskatchewan's Food Artisans.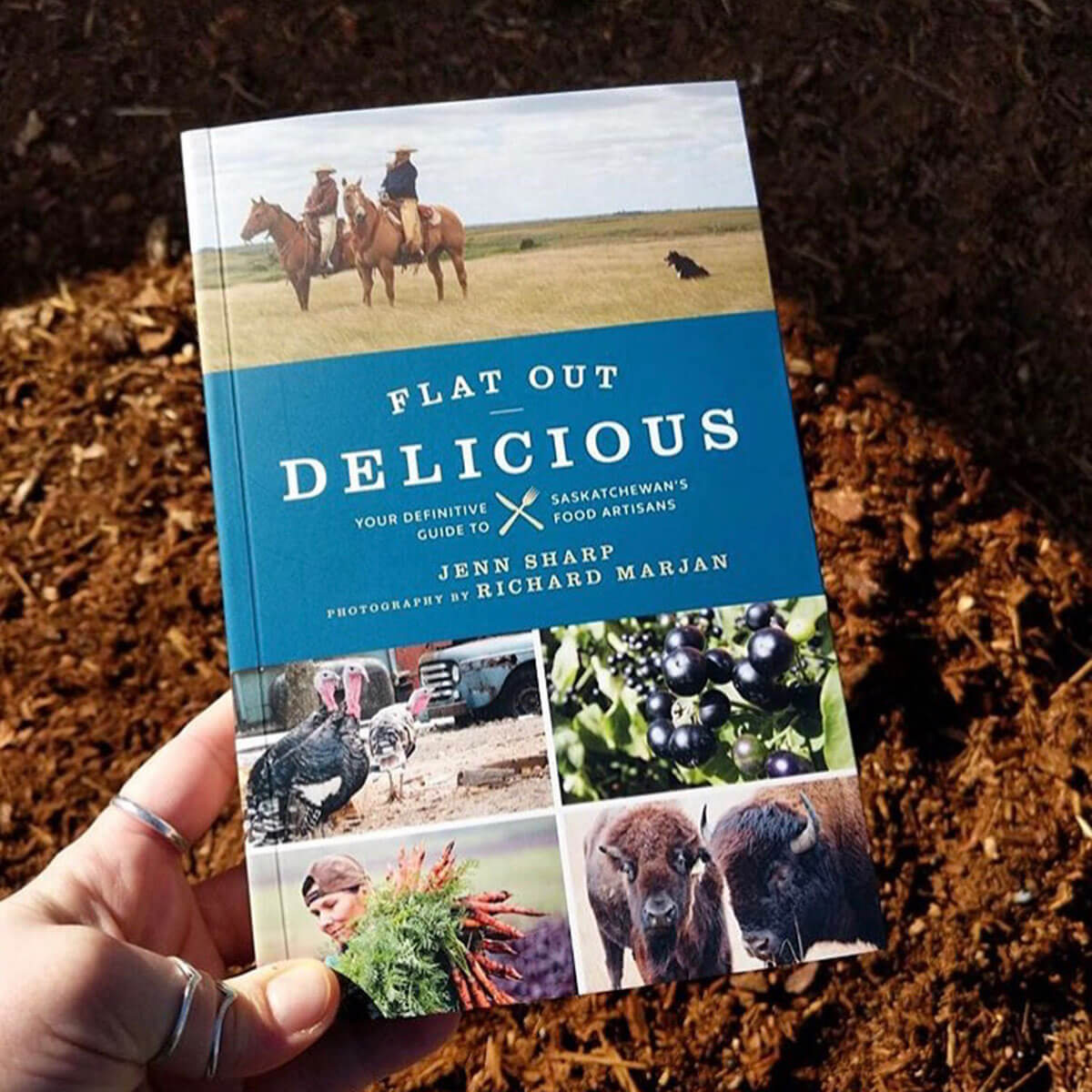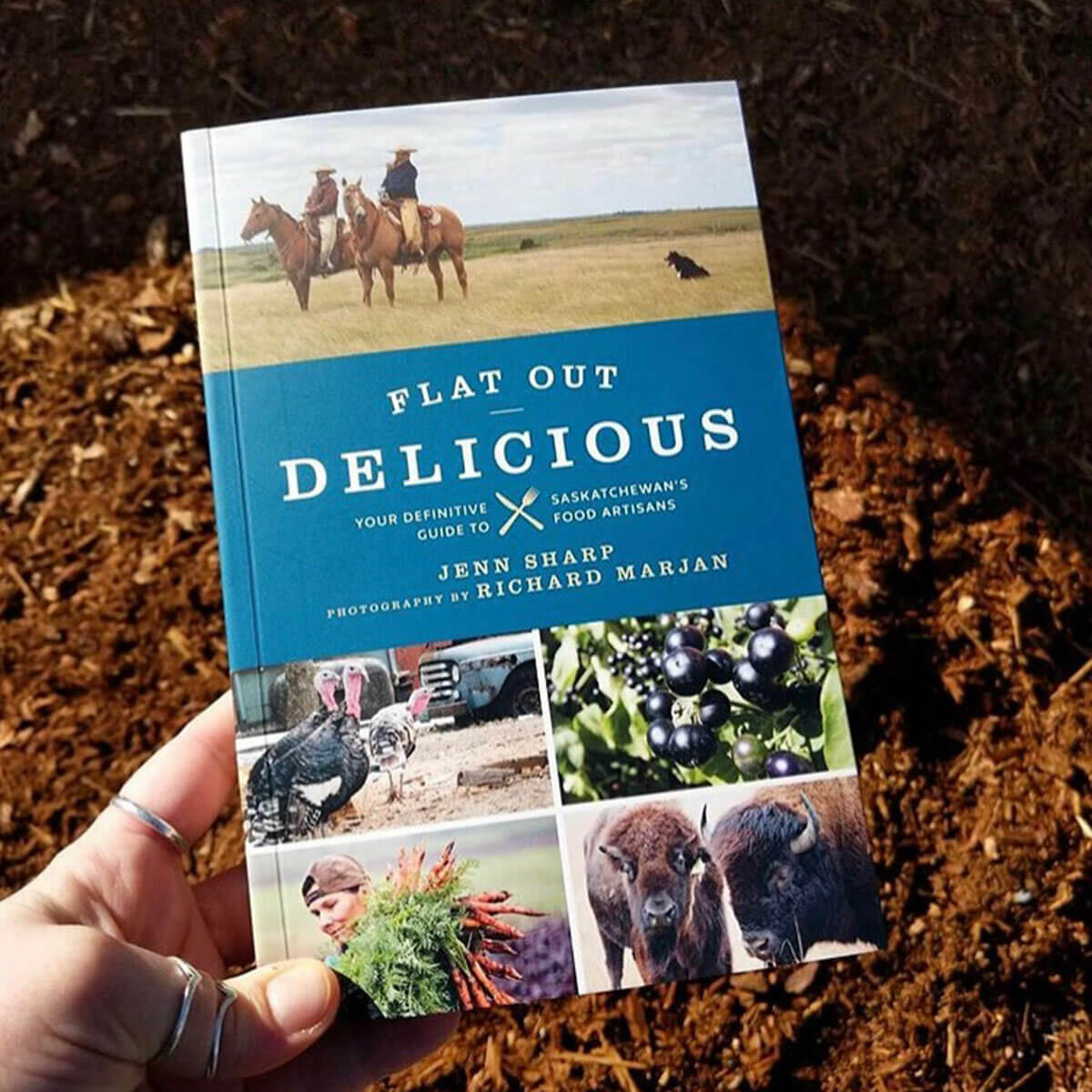 Shaunavon has one of Saskatchewan's top restaurants
Harvest Eatery (Instagram: @eatharvest)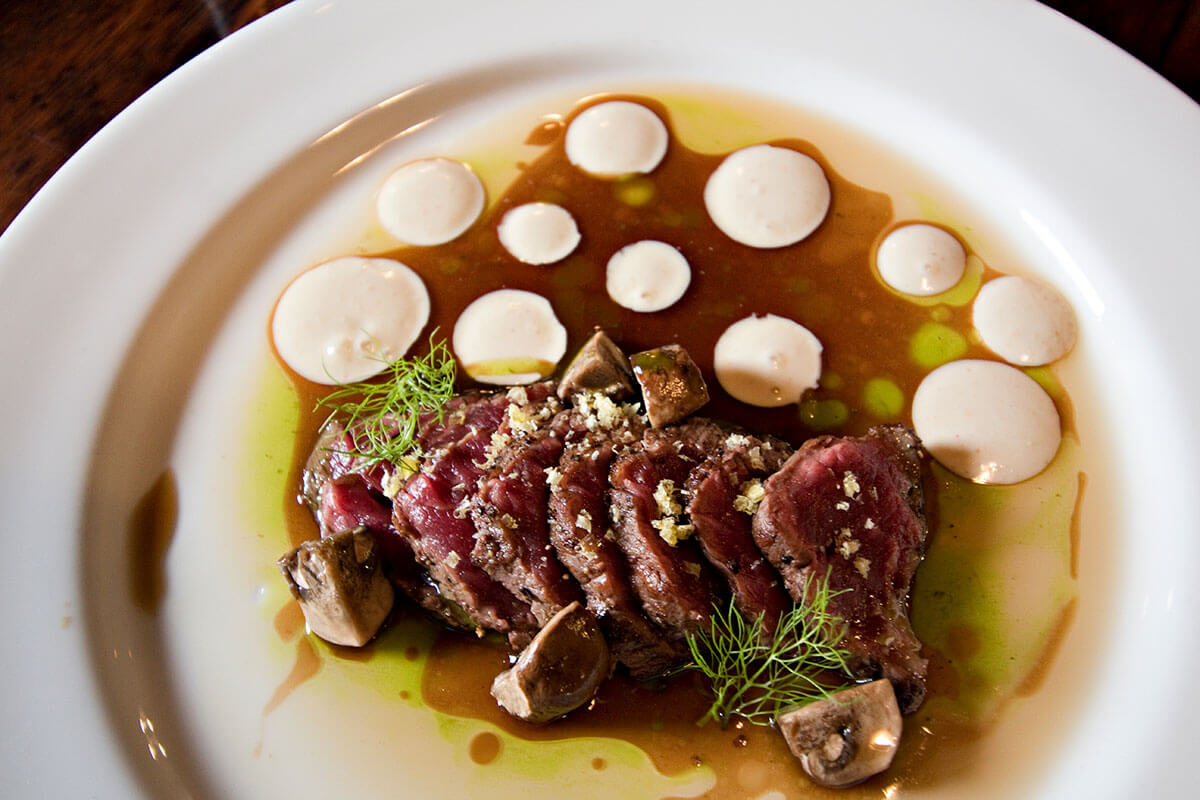 Venture to Saskatchewan's southwest for a holiday road trip treat — it's home to an award-winning restaurant.
Chef Garret "Rusty" and Kristy Thienes' Harvest Eatery serves up an eclectic mix of gourmet comfort food that helps support their local farmers. "We know who's growing the food, how they're taking care of it, what their methods are. That is what's going to keep the restaurant (and our food system) functioning," says Rusty.
No matter what, leave room for dessert, especially the Nanaimo bar. It's the same chocolate graham base your grandma made, but elevated: maple crémeux filling in the place of traditional custard. Burnt maple sponge toffee, raw cacao nibs and maple foam tops it off.
Dinner is by reservation only; book a few weeks ahead.
New Year's Special: A 6-course tasting menu inspired by street food!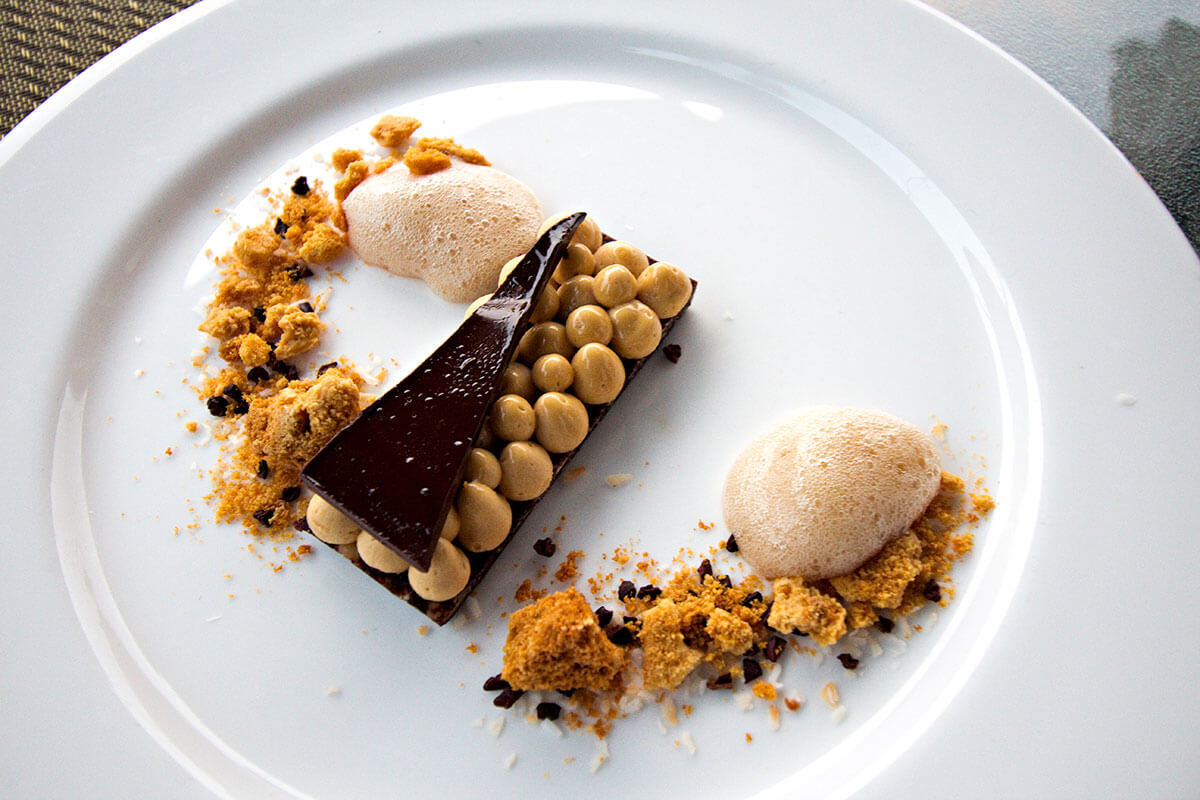 Some of Saskatchewan's top restaurants are found in Regina
Luna Kitchen | Bar (Instagram: @luna_kitchenbar)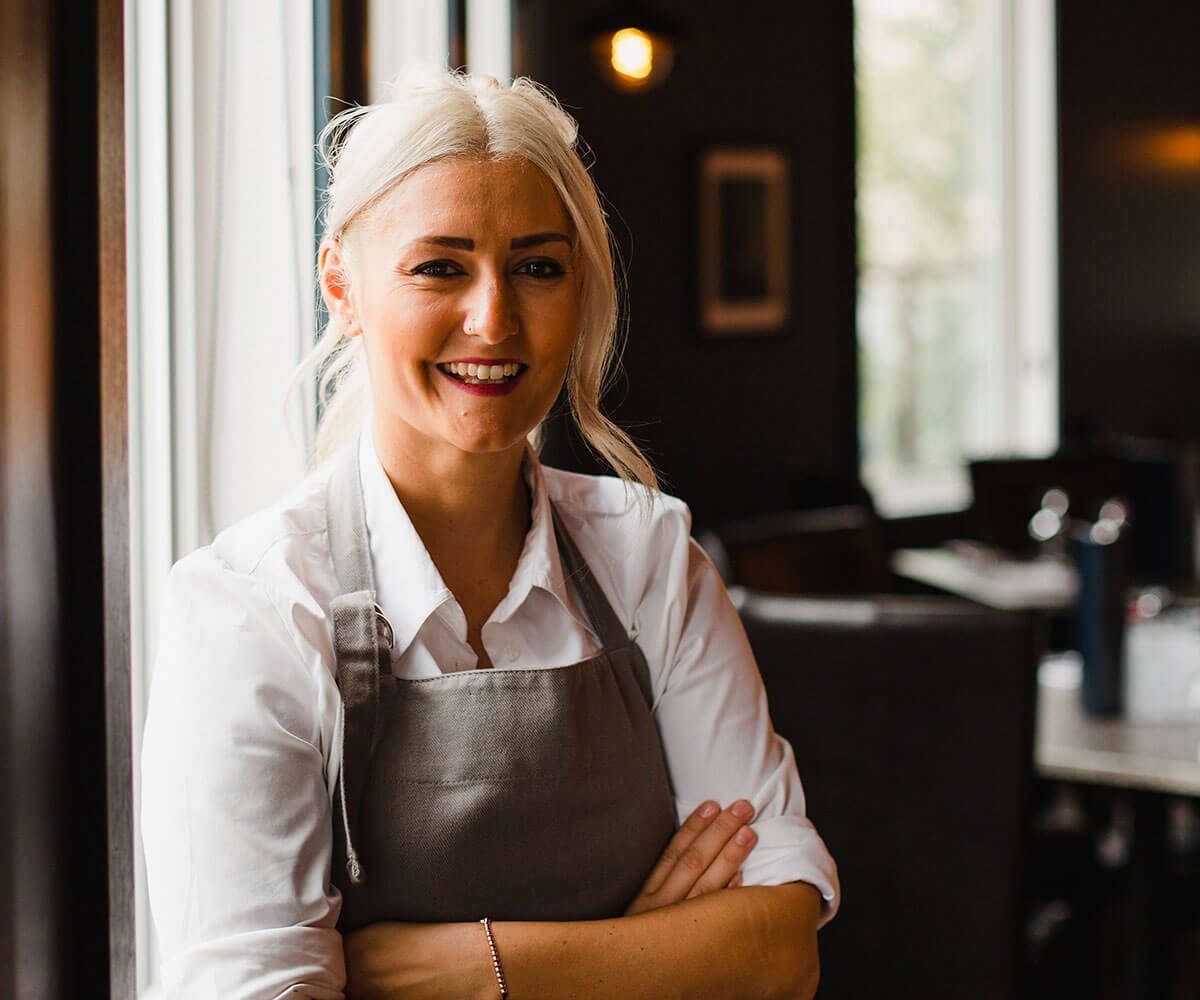 For an authentic Mediterranean taste journey, head to Luna. Chef Niki Haritos grew up working in her family's restaurants in Greece and now owns Luna with her parents, Dina and Bill. Luna's a stylish place to experience the Haritos's heritage in beautifully executed dishes. Everything is made from scratch using locally or sustainably sourced ingredients. "You get what you pay for," says Niki. "I don't believe in anything packaged."
Look for smoked and grilled octopus with fresh rosemary and Greek olive oil or smoked bourbon mussels — brown butter, Italian sausage and all! — on the holiday menu. And try Niki's newest dinner entrees, blueberry thyme duck or a traditional Mediterranean calamari puttanesca.
Pro tip: In the daytime, Luna flips to the Breakfast Bistro, an ideal place to nurse your hangover with a hearty breakfast and mimosa.
Christmas Special: Pre-order any 3 platters by December 23 and pick up between 5 and 7 p.m. on Christmas Eve!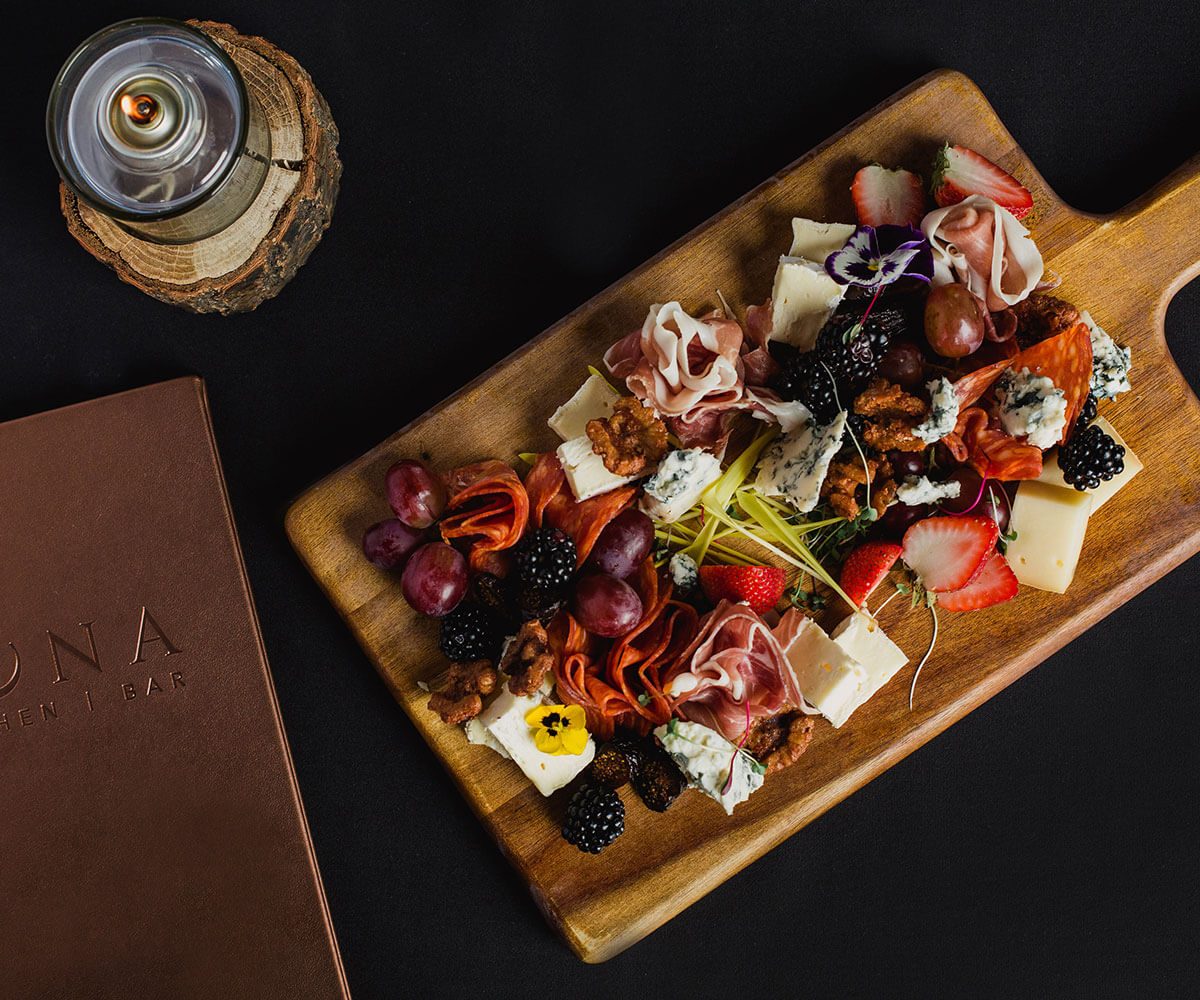 Discover some of Saskatchewan's top restaurants in Saskatoon
Hearth Restaurant (Instagram: @hearth.restaurant)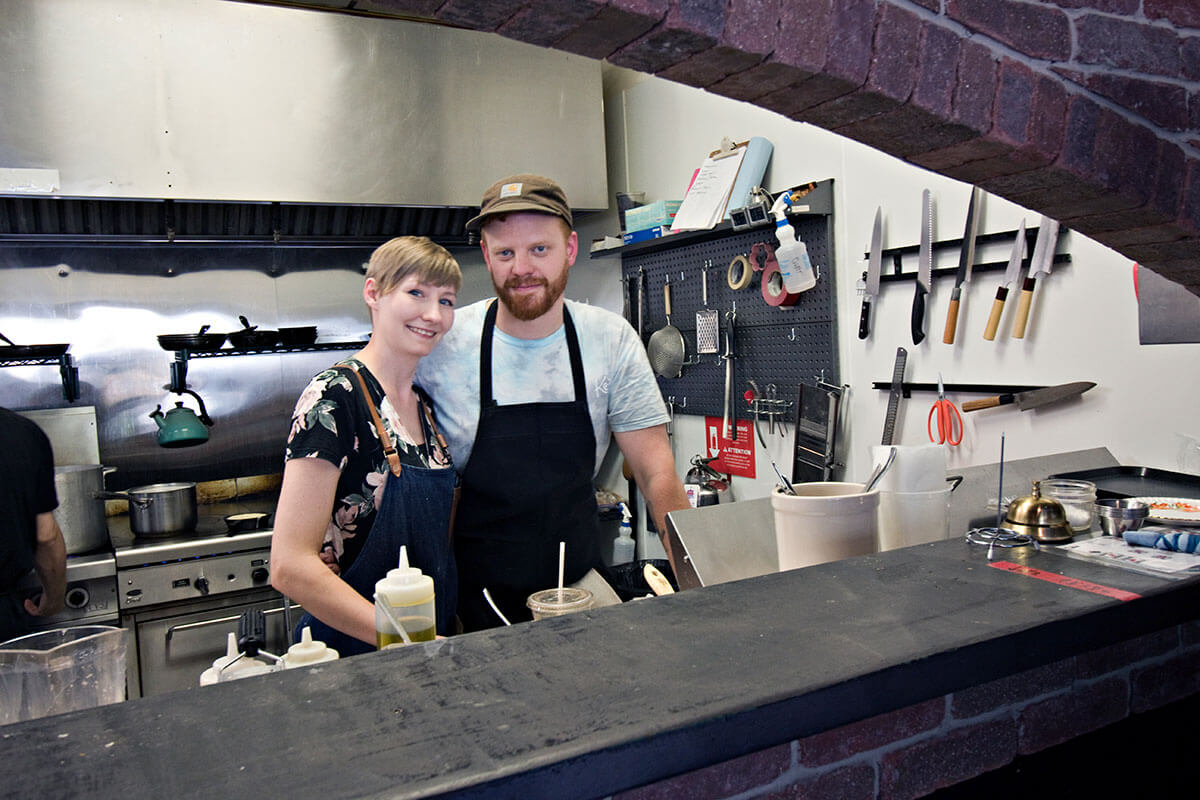 Hearth combines chefs Beth Rogers and Thayne Robstad's love for Saskatchewan terroir with modern prairie dishes. The seasonal menu features local, wild and cultivated Saskatchewan bounty while the cozy setting invites you to linger over a craft cocktail (or three!)
"Our restaurant is a concentration of this province as far as food goes," explains Thayne. Try Saskatchewan chanterelles in my all-time favourite: mushrooms with melty cheese topped with sprigs of reindeer moss and crostini starter.
Hearth's Provisions menu has been a huge hit this year — watch for cocktail and holiday baking kits, along with eggnog and appetizer packs for entertaining at home. My recommendation? Get your butt into a restaurant seat and try their newest dish: poached Saskatchewan pike with roasted beets and lentils.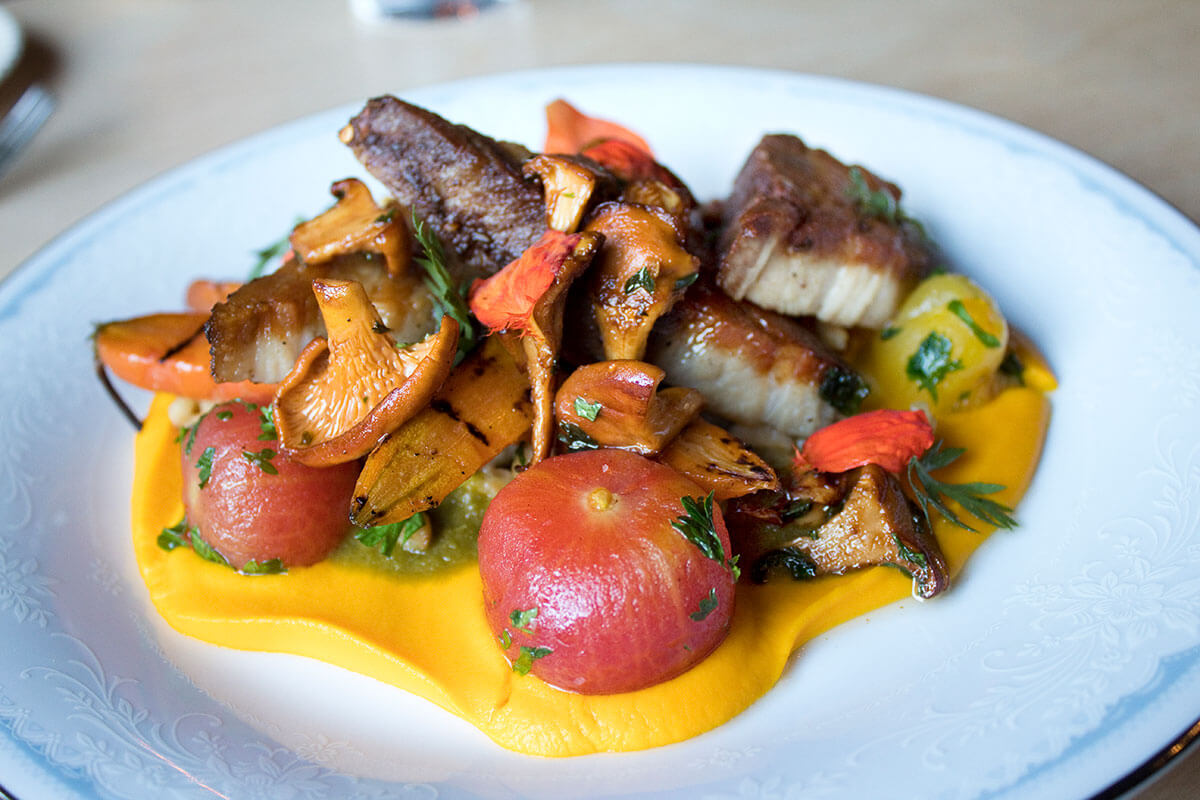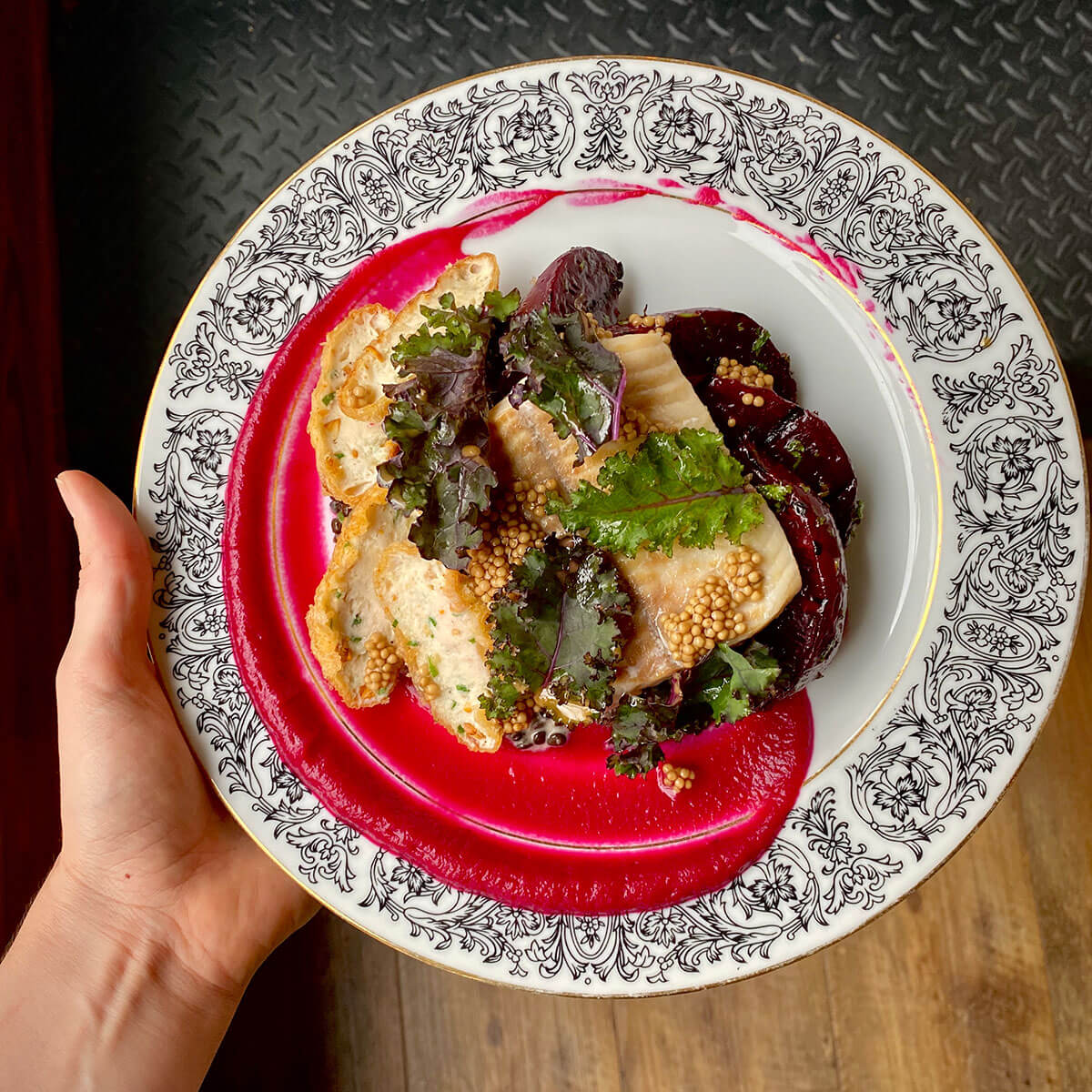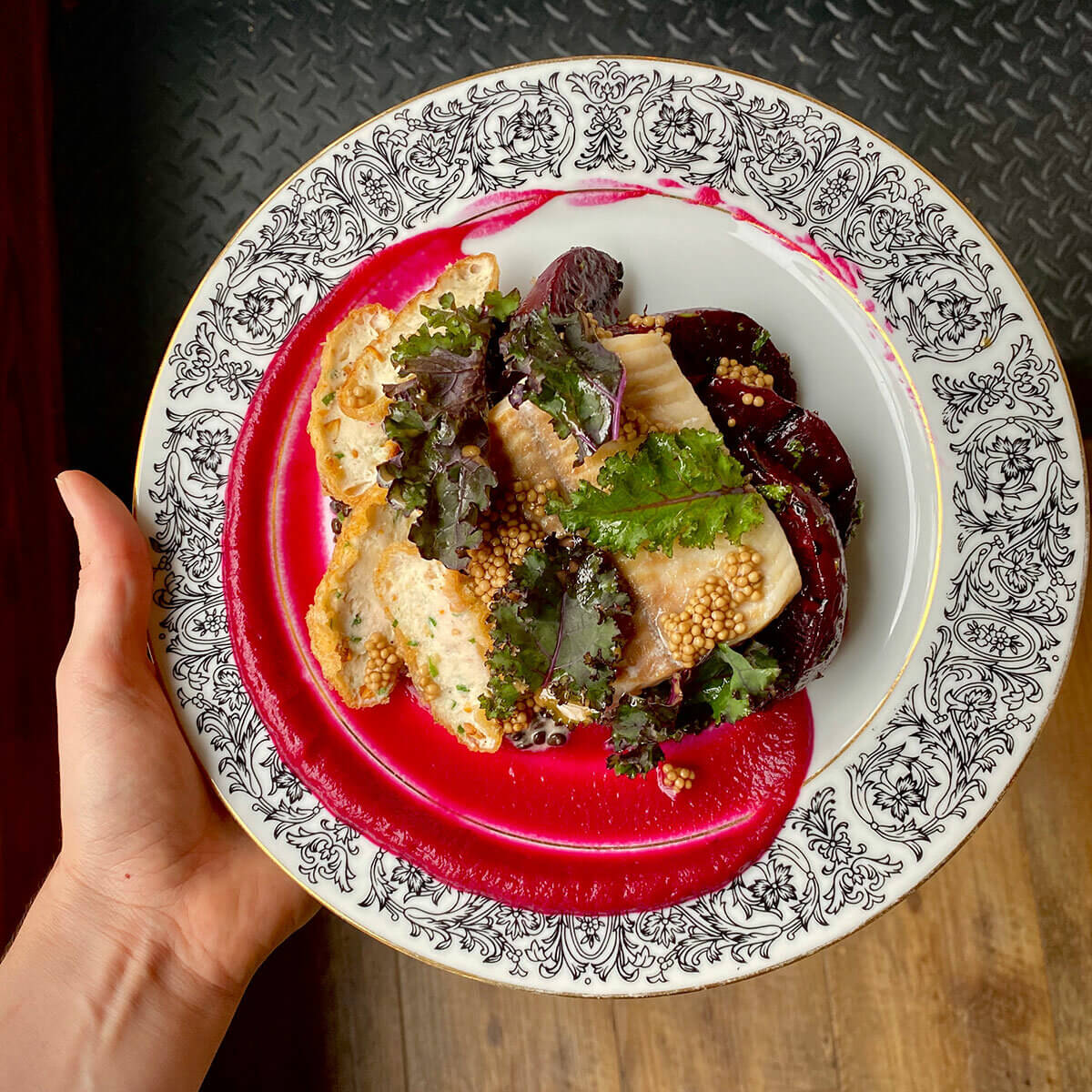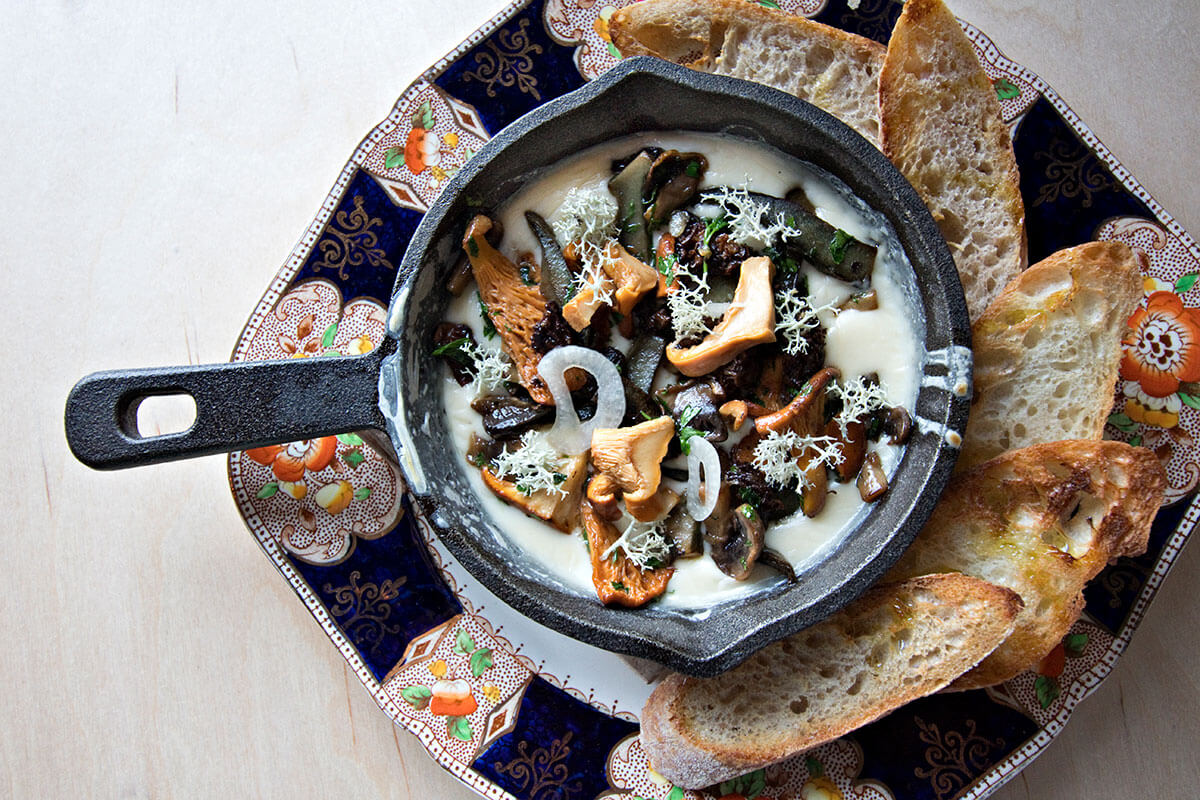 Nipawin is home to one of Saskatchewan's top restaurants
Mabel Hill Farm Kitchen & Marketplace (Instagram: @mabelhillfarmkitchen)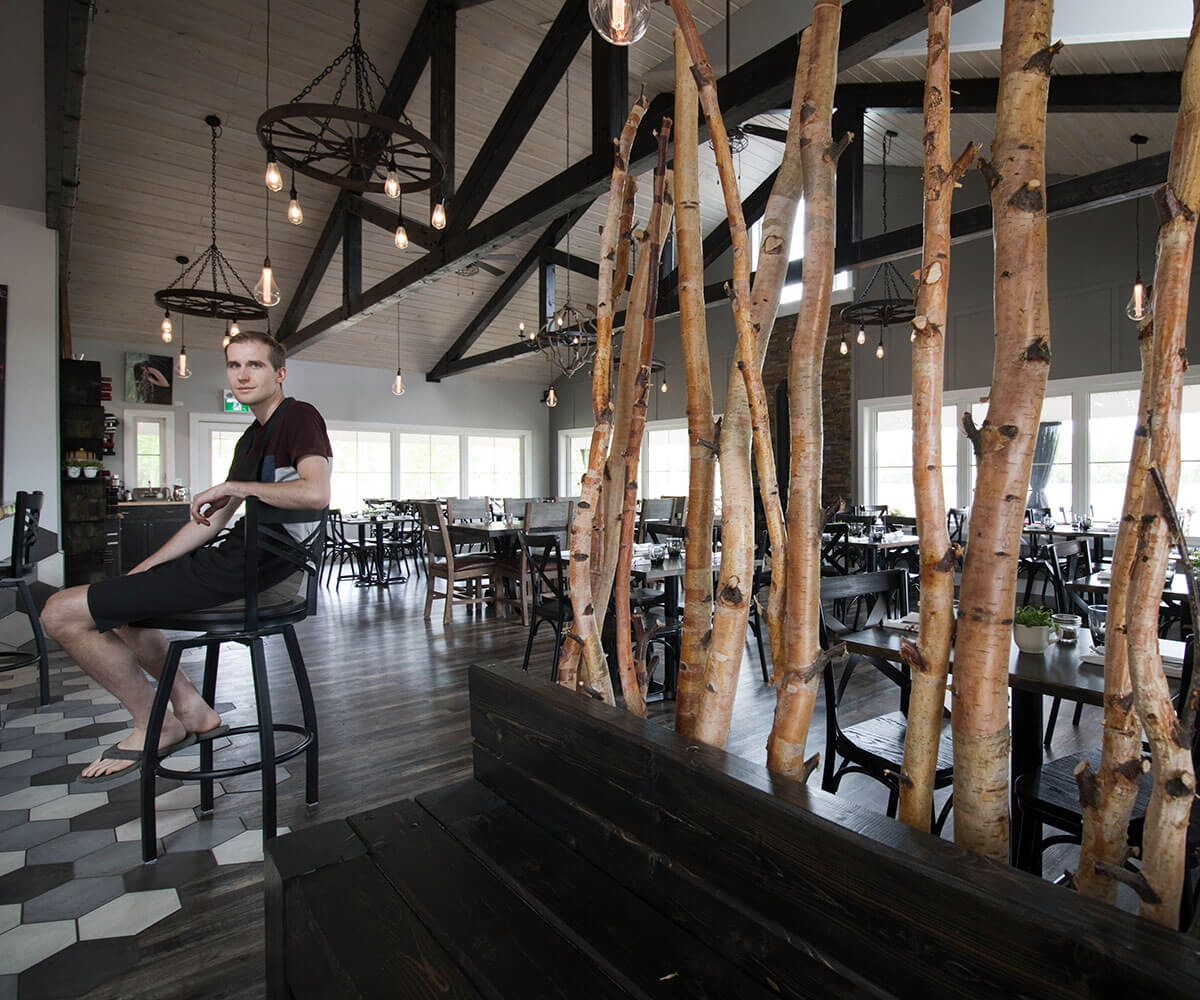 Saskatchewan's boreal forests are truly a treasure — and Nipawin, at the cusp of the forest, is a culinary destination to match the forest's magnificence. Mabel Hill, with its floor-to-ceiling windows and fireplace, is one of few restaurants in Canada located on a working farm.
"The idea is to offer a sense of place," says chef and owner Michael Brownlee. Try his foie gras gravy poutine or a locally sourced Beldon bison rib-eye steak with pastrami, preserved artichoke and ramp butter.
There's plenty of Indian and Asian flavour twists, too, like Ahi Tuna Tataki with miso-lime vinaigrette or Indian-spiced lamb kabob with raita. Nipawin is a perfect winter getaway spot; stay the night, soak in that fresh northern air, then hit up the Dam Smokehouse and Grill for some of the best southern BBQ on the Prairies.
Check out their culinary destination dinner series!
If you'd like to learn more about the province's culinary scene, pick up a copy of Jenn Sharp's new book, Flat Out Delicious: Your Definitive Guide to Saskatchewan's Food Artisans. It's a robust and inspiring travel companion for both local and visiting food-lovers alike that reveals the stories, inspiration and friendly faces of the people who craft great food in Saskatchewan.
Love good food and recipes? Check out this recipe for Saskatoon Berry Bourbon Sour from Lionel & Hetta.