Photos courtesy of Slice
Regina-based Chef Milton Rebello is no stranger to culinary competitions, and in 2020, he got a shot at Fire Masters. The chef and owner of the popular Skye Café & Bistro won gold at the prestigious Gold Medal Plates competition in Regina in 2012. The next year, Chef Rebello went on to make history as the first Saskatchewan chef to win a medal at the Canadian Culinary Championships.
Despite this impressive pedigree, Fire Masters is the first Food Network Canada competition show that Chef Rebello has appeared on.
"It was an absolute joy and an awesome experience to compete on Fire Masters. I wasn't sure what I was getting into, but it was fast and furious — the episode was all filmed in one day," says Chef Rebello.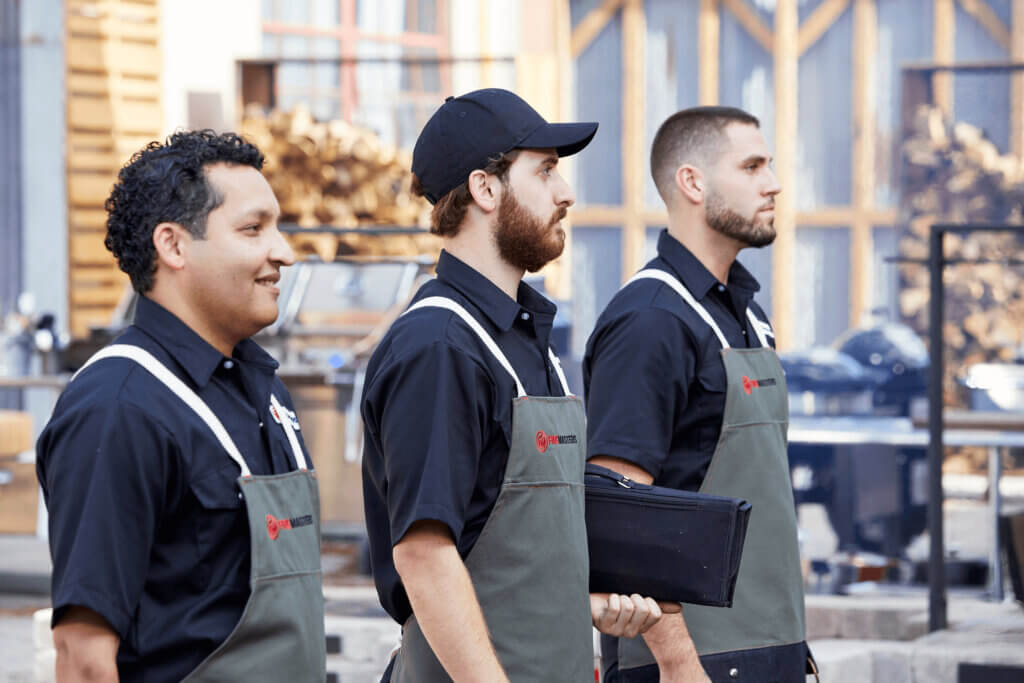 Hosted by Dylan Benoit, in each Fire Masters episode, three chefs compete in grill-based culinary challenges. One chef is eliminated in each of the first two rounds. The final remaining chef competes directly against a Fire Masters judge in a third round, vying for a $10,000 cash prize.
As they were filming, Chef Rebello was extremely impressed with the set-up of the Fire Masters Arena. "During the competition, we all had access to barbeques, a smoker, an open pit fire and a very good pantry."
Born in Mumbai, Chef Rebello has worked in kitchens all over the world throughout his career. He eventually moved to Canada where he met his Chinese-born wife Louise Lu (who is also a chef). The couple now has two young daughters and Skye Café & Bistro, as well as a catering company called Rebello Food Studio.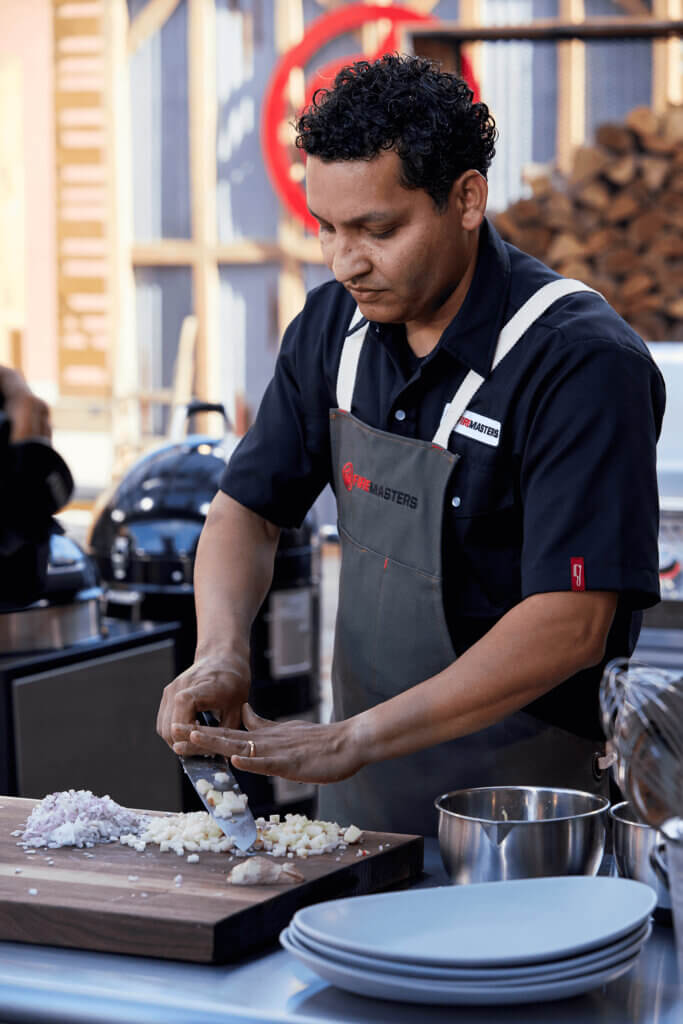 The couple's food places a culinary emphasis is on local, organic and seasonal ingredients. "Our approach is simple and straightforward. I'm a painter so I also love the presentation aspect of food. We aim to exceed expectations for a restaurant that's located in the Saskatchewan Science Centre," says Chef Rebello.
While Skye Café & Bistro shut down for awhile during the COVID-19 pandemic, Chef Rebello used the time to finish writing a cookbook, as well as "the silver lining" of spending more time with his family.
Chef Rebello's Fire Masters episode, entitled A Love/Heat Relationship, aired on June 4, 2020, at 11 p.m. ET/PT on Food Network Canada.
READ MORE: Two Saskatoon Culinary Pioneers Join Wall of Chefs