Ardra Cole, the founder of ElderDog Canada, strongly believes in the power of the human-dog relationship.  
She witnessed it firsthand while researching caregiving for those with Alzheimer's disease. An unanticipated finding of her research was the critical role dogs play as part of the care team for these families. She also saw it while providing animal-assisted therapy with her dog to seniors in long-term and palliative care. 
And she observed it again when she adopted Mister Brown, an aging Labrador retriever, after her brother passed away. She didn't have much hope that an older dog with cancer would find a new home, so he became part of her family. Cole describes how Mister Brown experienced a "reawakening" while living with Cole in the country.     
What Happens to Older Dogs Who Lose Their Seniors?
This experience prompted Cole to ask a question: what happens to older dogs like Mister Brown who lose their senior companions? The bond between human and dog is a powerful one, and she wanted to do whatever she could to preserve it — and the dignity of older canines. Cole founded ElderDog in 2009 in Nova Scotia to keep that vital connection for as long as possible.
"It was just one of those moments in life where you think, okay, this is it — it's a call to action and you've got to do something," she says.
How ElderDog Supports Seniors and Their Older Dogs
Their primary program provides free dog care support for older adults living at home who need a bit of extra help with taking care of their furry friend.  
ElderDog volunteers pitch in with dog walking, transportation to vet or grooming appointments, picking up dog food, and minor grooming like brushing or nail trims. The organization also provides temporary care of the dog if the senior needs to go to the hospital.
They will do whatever is needed to support daily care of the dog, so that the senior and the dog can stay together for as long as possible.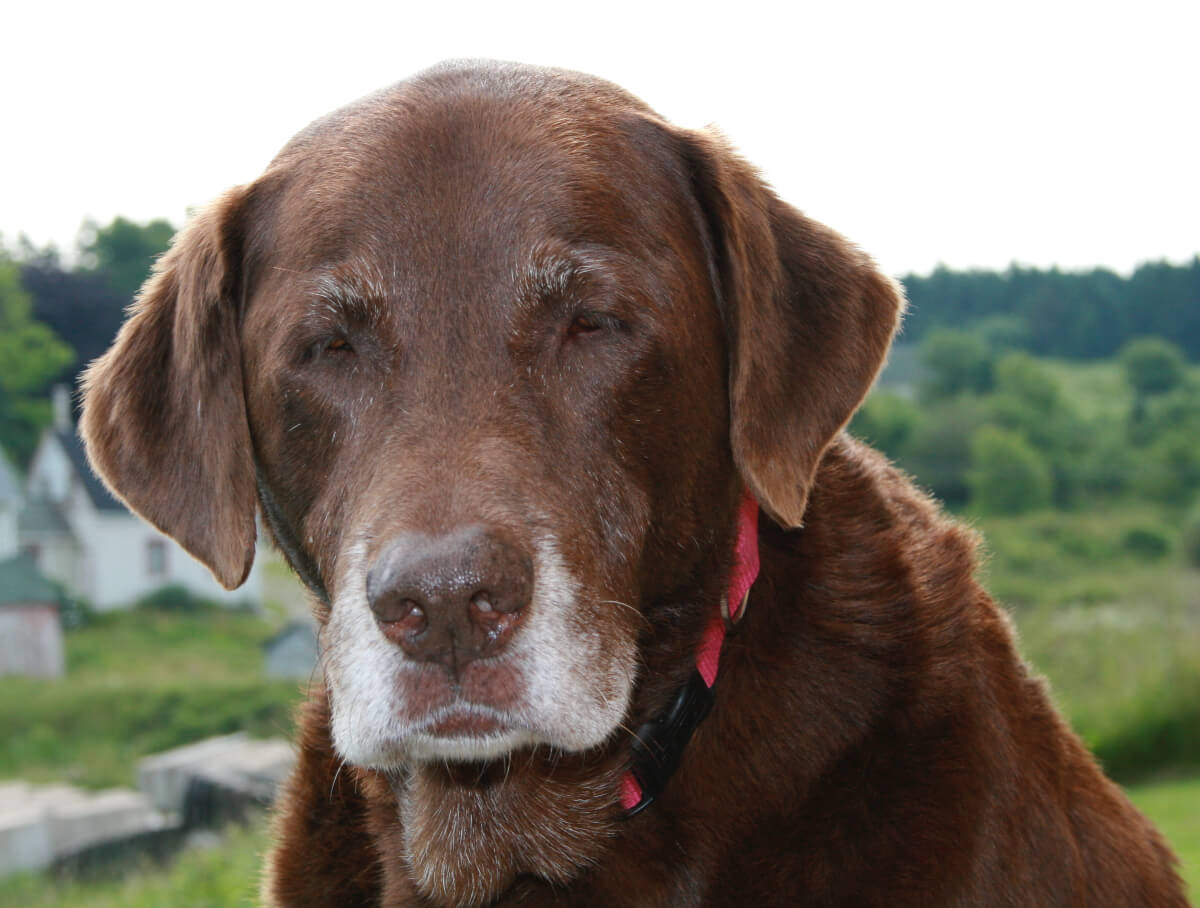 ElderDog Provides a Long-Term Care Program for Older Dogs
They also provide a long-term care program for older dogs who have lost their human companion because of illness, death or relocation. When possible, ElderDog will rehome older dogs with seniors.
Cole urges seniors to plan in advance for the care of their older dog. She says if wishes or plans are not made in advance, there's often nowhere for the dog to go.
"It's amazing the peace of mind that that gives to people when they think, 'Okay, now I know how to answer the question, what will happen to my dog, if something happens to me,'" she says.
The Importance of the Senior-Dog Bond
A key part of Cole's work with ElderDog is simply educating people about the important role that dogs play in the lives of seniors. This is something that was also recognized by Carmen Davailus, the founder of Doggies for Dementia, an Austin-based non-profit that photographs people living with dementia with their dogs. Davailus saw how people living with dementia would light up when interacting with their beloved pets, so she made them a part of each photoshoot.  
Many caregivers urge the senior in their life to give up their dog, but for people who live alone, Cole says keeping their companion animal with them is critical.
"A lot of people talk about their dogs as being their one true friend and their biggest support," Ardra Cole says. "And they don't know what they would do without them. And so in that regard, ElderDog is really a lifeline to supporting that relationship because it is so vital to so many people."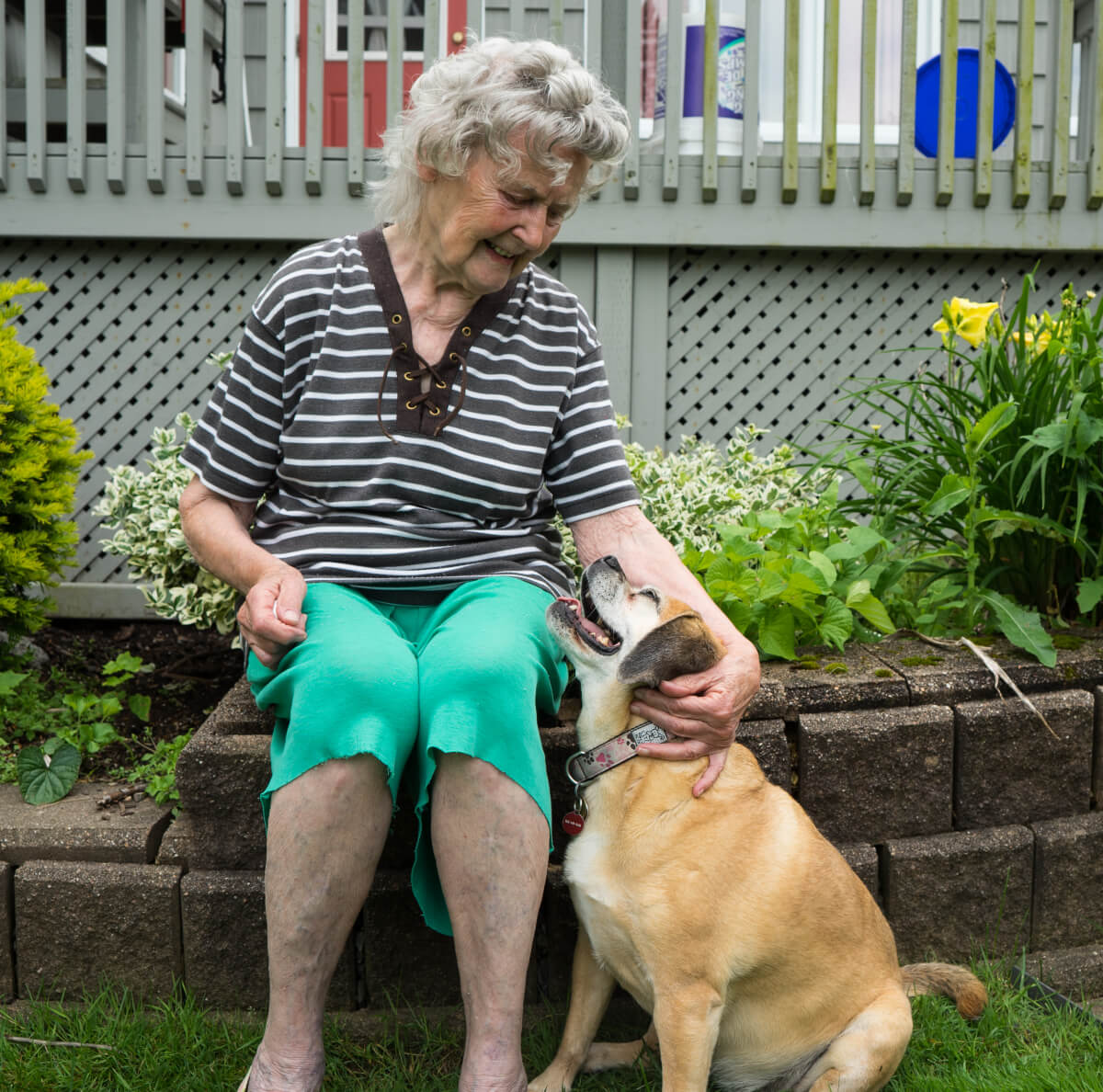 Pandemic Brings New Challenges for Aging Dog Owners
Cole describes how the pandemic has made it even more difficult for aging dog owners to take care of their pets — many of them experienced isolation well before the pandemic hit. ElderDog volunteers are often the only people they see.  
"Even though we're there to support the dog, our volunteers develop pretty special relationships with the seniors," she says. "And so they really look forward to volunteers coming to pick up the dog, and the volunteers stay in touch by phone, and it gives them an opportunity to keep that friendly visit, to keep checking and make sure everything is okay."  
Silver Lining of Pandemic is a Surge of Volunteers for ElderDog
A silver lining of the pandemic is that ElderDog has gained hundreds of volunteers over the past year. Today ElderDog has 28 "pawds" or chapters across Canada, with 2800 volunteers supporting the organization.
Cole says since the charity is 100 per cent volunteer run, with the new interest they've been able to increase their support capacity. For those looking to help, ElderDog is always looking for volunteers and people interested in starting new "pawds" in their area.  
Cole shared an excerpt from a hand-written note from an older adult supported by ElderDog's Dog Care Support for Seniors Program: "A huge "thank you" to this wonderful organization that continues to support me caring for my beloved dog and companion… I would be absolutely lost without her, particularly in this time of COVID. I would be unable to keep her if it were not for the help I receive from ElderDog. Amazing! I am totally in awe of how the team go out of their way to help in any way they can."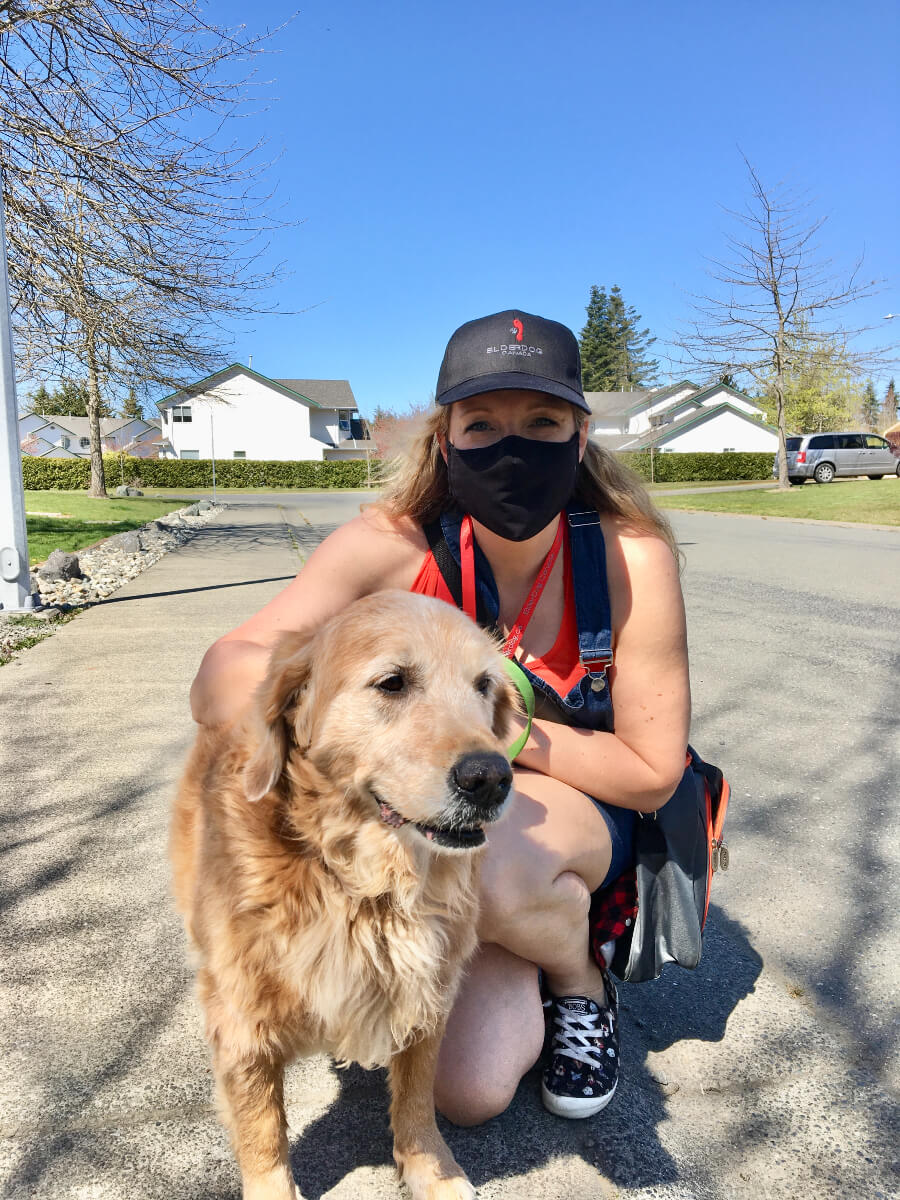 Lead image: Teeny, Tiny and Scobbie in their new home | Photo credit ElderDog