Making big changes to your diet and lifestyle plan should never be taken lightly. It's important to always consult your doctor or another qualified healthcare practitioner before implementing a new exercise routine, starting a new meal plan, or taking supplements — and going vegan is no different. Whether you're making the switch for ethical, environmental or health reasons, there are a few things to keep in mind when transitioning to a plant-based diet — that's why we'll be sharing a dietician's tips for going vegan.
What Exactly Is a Vegan Diet?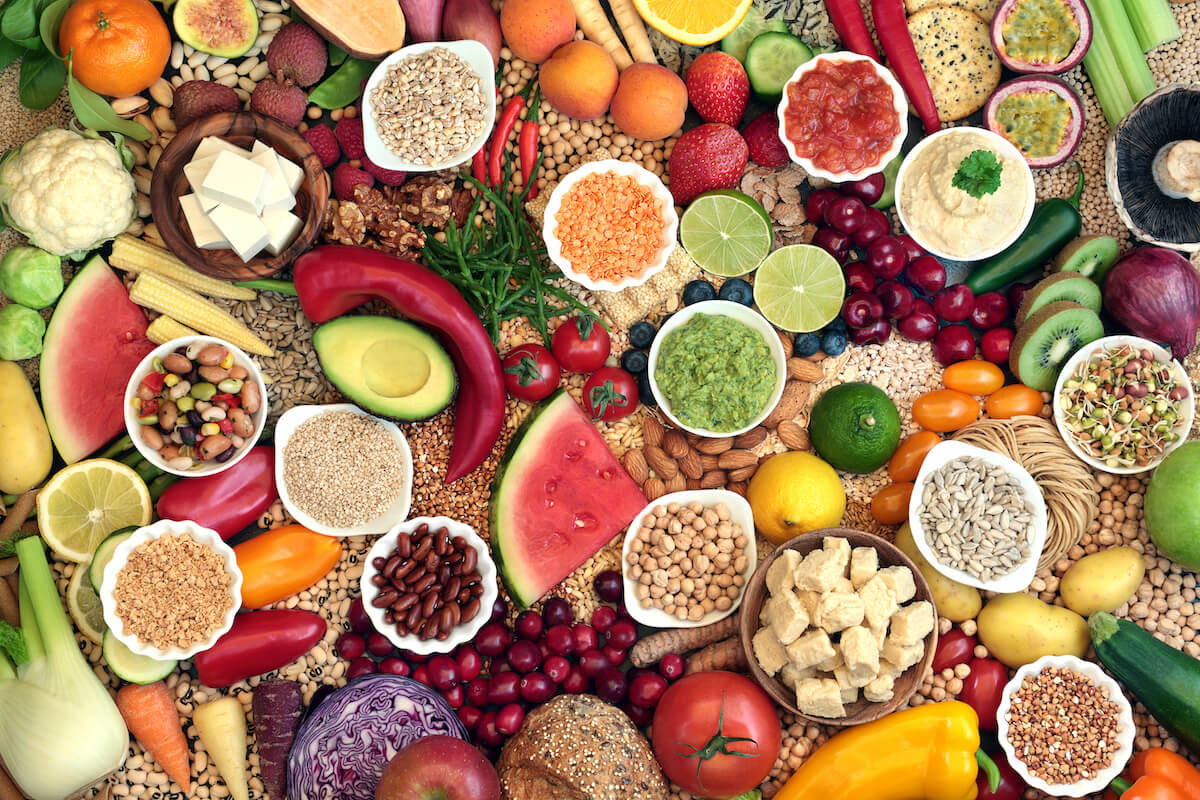 First things first: what exactly constitutes a vegan diet, and how does it differ from a vegetarian diet? Registered Dietitian Lyndsay Hall explains.
"Vegan diets avoid all animal products, including: meat, poultry, seafood, milk, dairy, and eggs. People who follow this diet often avoid animal by-products as well, such as honey, gelatin and bone broths," she says. "In a nutshell, a vegan diet consists of fruits, vegetables, grains, nuts, seeds and legumes, making it rich in vitamins, minerals and fiber."
Hall says the vegan lifestyle has become increasingly popular among her clients in recent years, and for good reason.
"While they offer some environmental and ethical advantages, they can also offer several health benefits as well," she says.
Benefits of Going Vegan
What are some of the benefits of a vegan diet? According to Hall, some of the health perks of a balanced vegan diet include plenty of fiber and lower levels of saturated fat than the typical North American diet.
"[The vegan diet's] high-fiber content makes it beneficial to digestive and cardiovascular health, and because it does not include animal products, it is lower in saturated fat and higher in unsaturated fat, which serves a cardiovascular and anti-inflammatory advantage as well," she says.
These benefits aside, Hall says whenever you're adopting a new diet that excludes certain food groups, it's important to ensure you're still getting all your nutritional needs met.
"While vegan diets can offer advantages, it's important to be aware, as with any style of eating that excludes certain food groups, that there may be some nutrients that you are at greater risk of lacking if you do not implement this way of eating in a mindful way," she says.
Tips for Going Vegan
Hall offered a few key tips for going vegan, whether you're a weekday vegan or fully committed to plant-based eating:
1. Consider Pre-existing Conditions and the Need for Supplements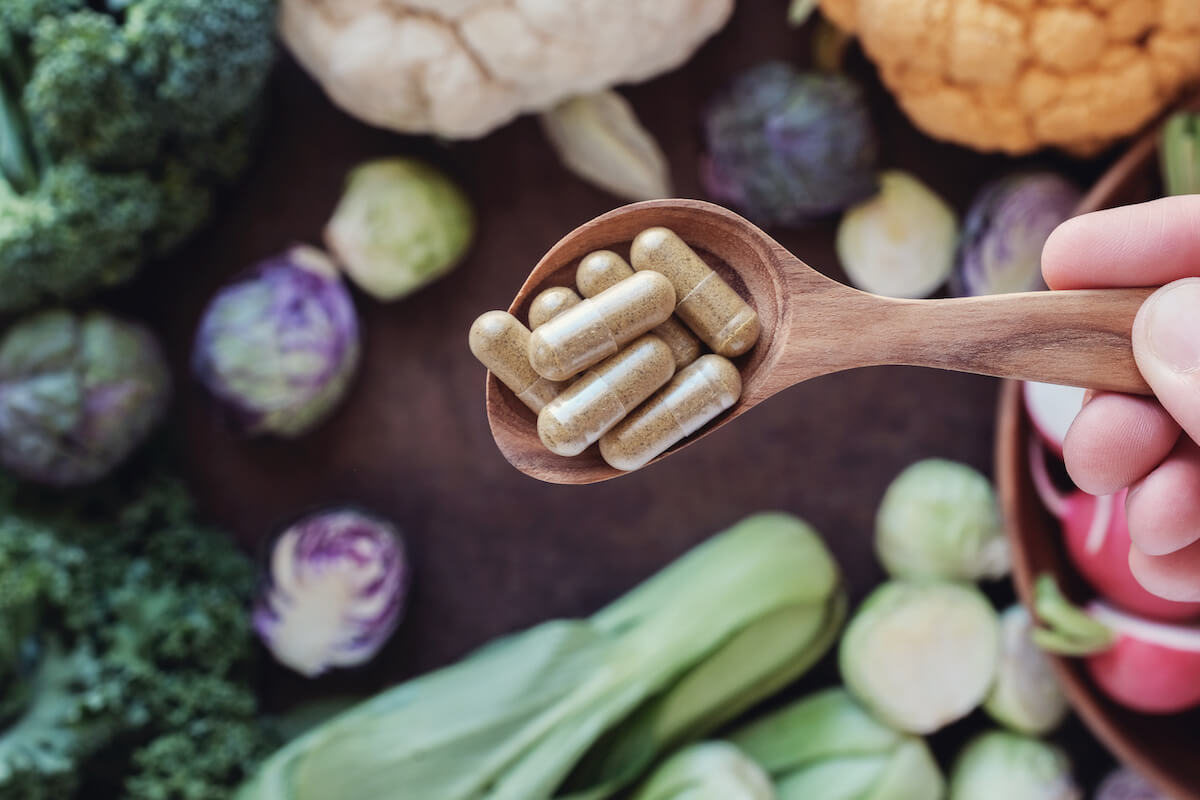 "With clients of mine who are either already following a vegan diet, or who are wanting to transition to a plant-based way of eating, the nutrients that I pay special attention to include: protein, vitamin B12, iron, calcium, zinc, omega 3 and vitamin D," she says. "For many people, it is possible to meet their needs for said nutrients if they are cognizant of including a variety of foods in their diet."
Hall says for others, they might not be able to do so if they have pre-existing and/or current nutrient deficiencies and conditions affecting nutrient absorption.
"Before implementing a vegan diet, it is never a bad idea to obtain baseline bloodwork to rule out potential deficiencies and/or determine the need for supplementation," she says. "Always discuss supplements with your doctor or healthcare provider before purchasing and/or taking them."
2. Focus On Nutrient-Dense Foods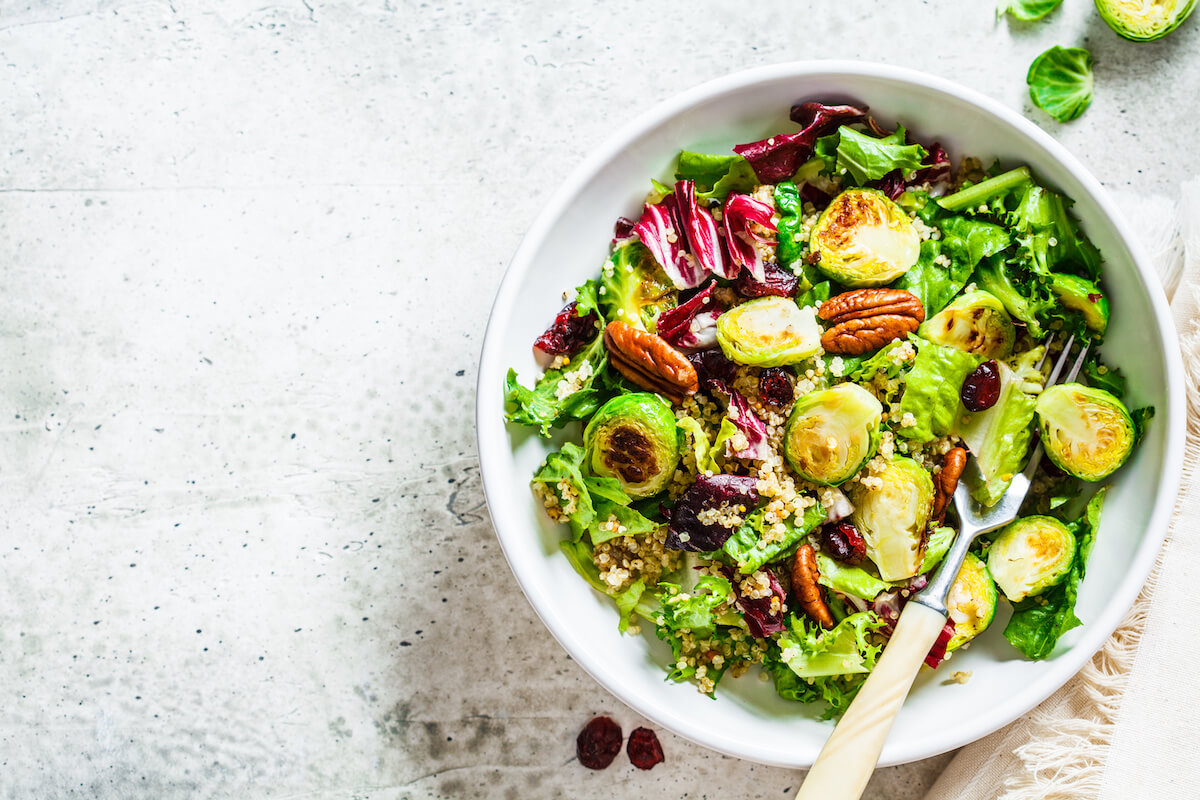 Hall says if deficiencies are ruled out, you can focus on obtaining adequate amounts of nutrients through your diet.
One of her tips for going vegan is to follow Health Canada's guidelines on Dietary Reference Intakes – specifically the RDA (Recommended Dietary Allowance), which is an intake level that meets the needs of 97-98% of the population, excluding those who have deficiencies, absorption issues and so on.
Vegan Foods Rich in Nutrients
Hall shared the following list for people interested in eating vegan foods full of protein, iron, calcium and the other nutrients we need:

·       Vegan protein-rich foods include: legumes (chickpeas, beans, lentils), soy products (tofu, tempeh, edamame, certain plant-based meats, soy milk, soy-based yogurt or cheese), nutritional yeast, quinoa, nuts and seeds, plant-based protein powder (pea protein, soy, brown rice, etc.) and plant-based meat.
·       Vegan iron-rich foods include: tofu, legumes (beans, lentils, chickpeas), nuts and seeds (i.e. pumpkin seeds, pistachios, cashews), green peas, spinach, potatoes, rice and fortified grain products (i.e. cereal).
·       Vegan B12-rich foods include: fortified non-dairy products (milk, yogurt & cheese), nutritional yeast, tempeh and fortified grain products.
·       Vegan calcium-rich foods include: fortified non-dairy products (milk, yogurt & cheese), fortified juice, fortified tofu, soybeans, fortified grain products, dark green vegetables (spinach, kale, broccoli, bok choy etc.), pinto beans and chia seeds.
·       Vegan zinc-rich foods include: beans, chickpeas, peas, oatmeal, fortified cereal, pumpkin seeds and almonds.
·       Vegan omega-3-rich foods include: hemp hearts, walnuts, chia seeds, ground flaxseed, soy (beverages and oil) and canola oil.
·       Vegan vitamin D-rich foods include: mushrooms and fortified non-dairy products (milk, yogurt and cheese).
"To maximize absorption of these nutrients of importance, I suggest consuming iron-rich foods with vitamin C-rich foods," she says. An example of this would be pairing tomatoes and lentils in a meal.
Another one of her tips for going vegan is to avoid pairing calcium-rich foods with iron-rich foods, when possible, as she says the two nutrients compete for absorption.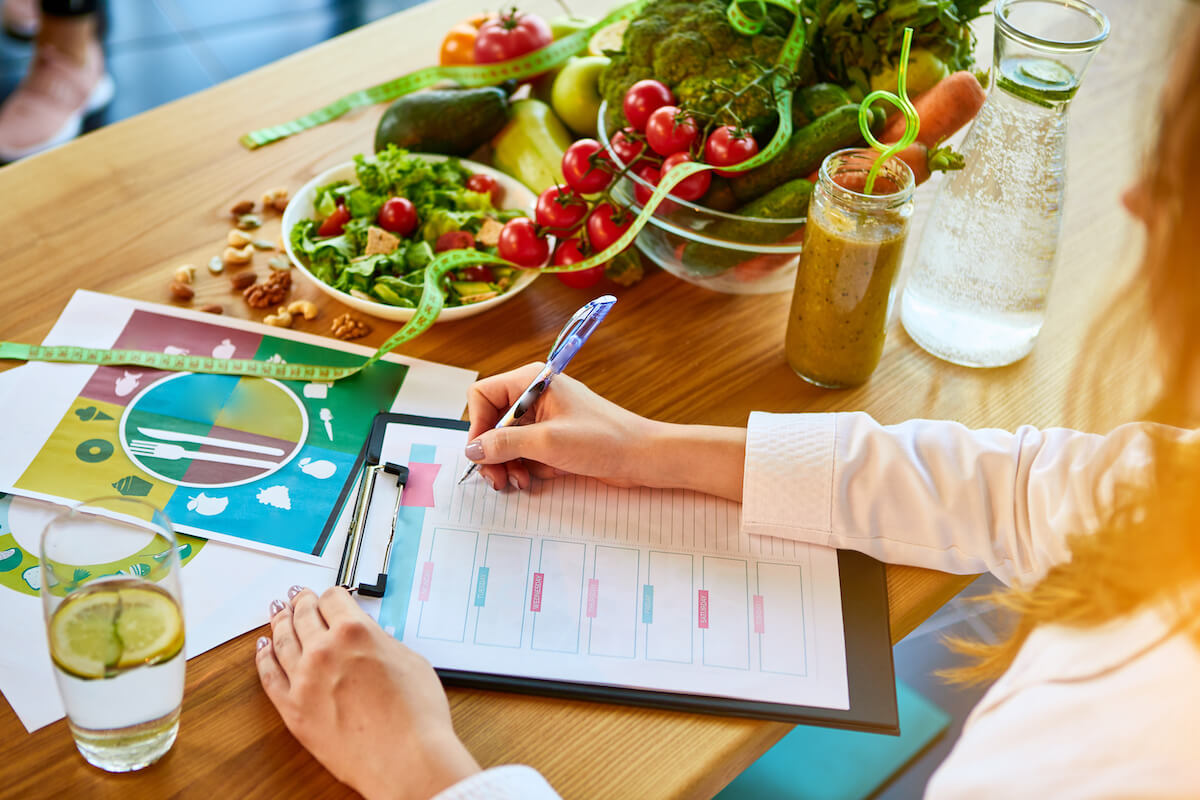 3. Seek Professional Guidance
And finally, Hall cautions people who are considering a vegan diet to speak to their physician or establish baseline blood work beforehand.
"If you are concerned that you are not getting enough of certain nutrients while following a vegan diet, consider discussing these concerns with your doctor to get updated blood work and determine if supplementation and/or further supplementation is warranted," she says.
You might also like:
Lead graphic by VectorMine/Adobe Stock.