Whether you've been following a plant-based lifestyle for most of your life or you're interested in going vegan, there's always more to learn. Experimenting with new dishes, snacks and ingredients can be a fun way to keep your mealtimes interesting, while ensuring you're meeting all your nutritional needs. That's why we'll be sharing vegan meal ideas to keep your body and the planet happy.
Plant-Based Diets Are Easier on the Earth
If you avoid eating animal products, there's absolutely no reason why your meals should be boring, lack flavor or be void of important nutrients. It's been proven that sticking to a plant-based diet is not only sufficient for meeting your nutritional needs, but it can also come with a plethora of health benefits like a lower risk of diabetes and heart disease.
Plus, plant-based diets are also proven to be easier on the environment and our global food supply, so it's a choice you can feel good about — inside and out.
Try These Vegan Meal Ideas
If you're hoping to keep your vegan meal rotation interesting, or are thinking of becoming a weekday vegan, it's never a bad idea to branch out and try something new. Here are four vegan meal ideas to try for breakfast, lunch, dinner and snacks:
1. Breakfast: Overnight Oats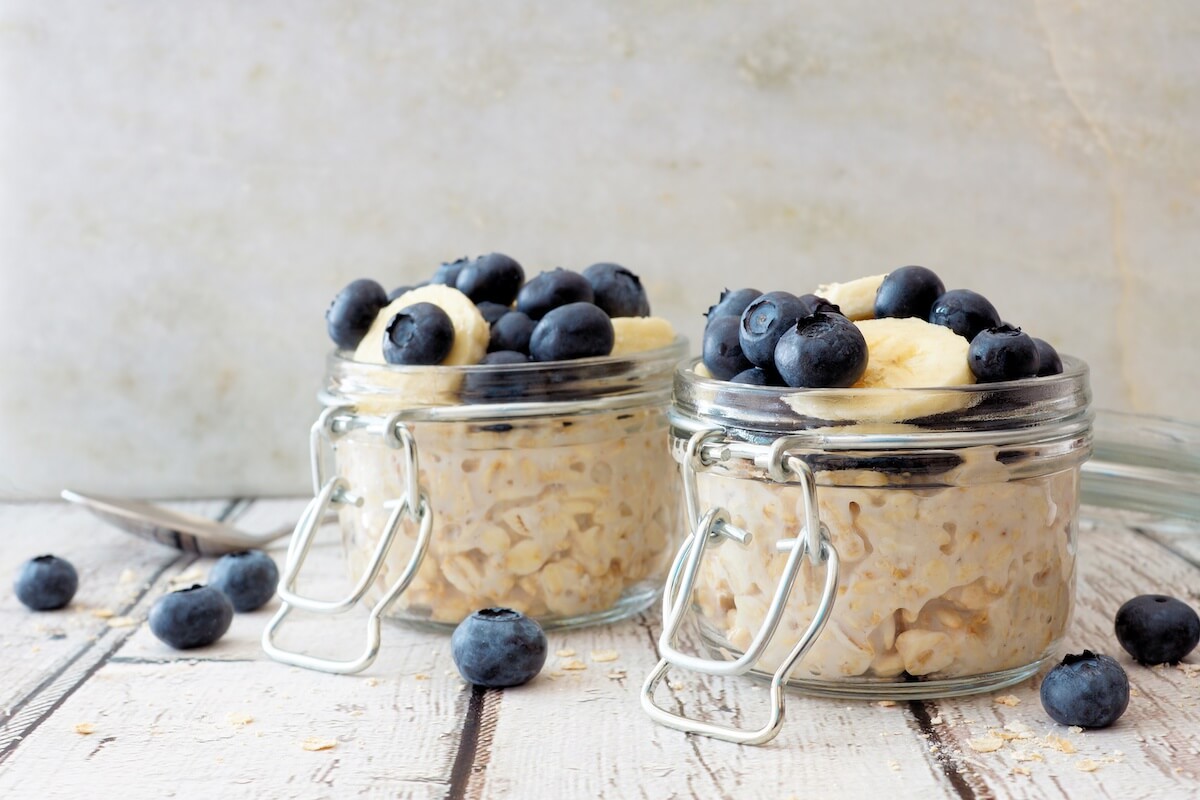 Packed with fiber, antioxidants and healthy carbs, oats are a satisfying and filling breakfast option for plant-based eaters. Making your own overnight oats in a mason jar is a great opportunity to get creative with your toppings by adding dried fruit, berries, nuts, nut butter or whatever else your heart desires. Start with this overnight oats recipe from Love and Lemons.
2. Lunch: Kale and Quinoa Salad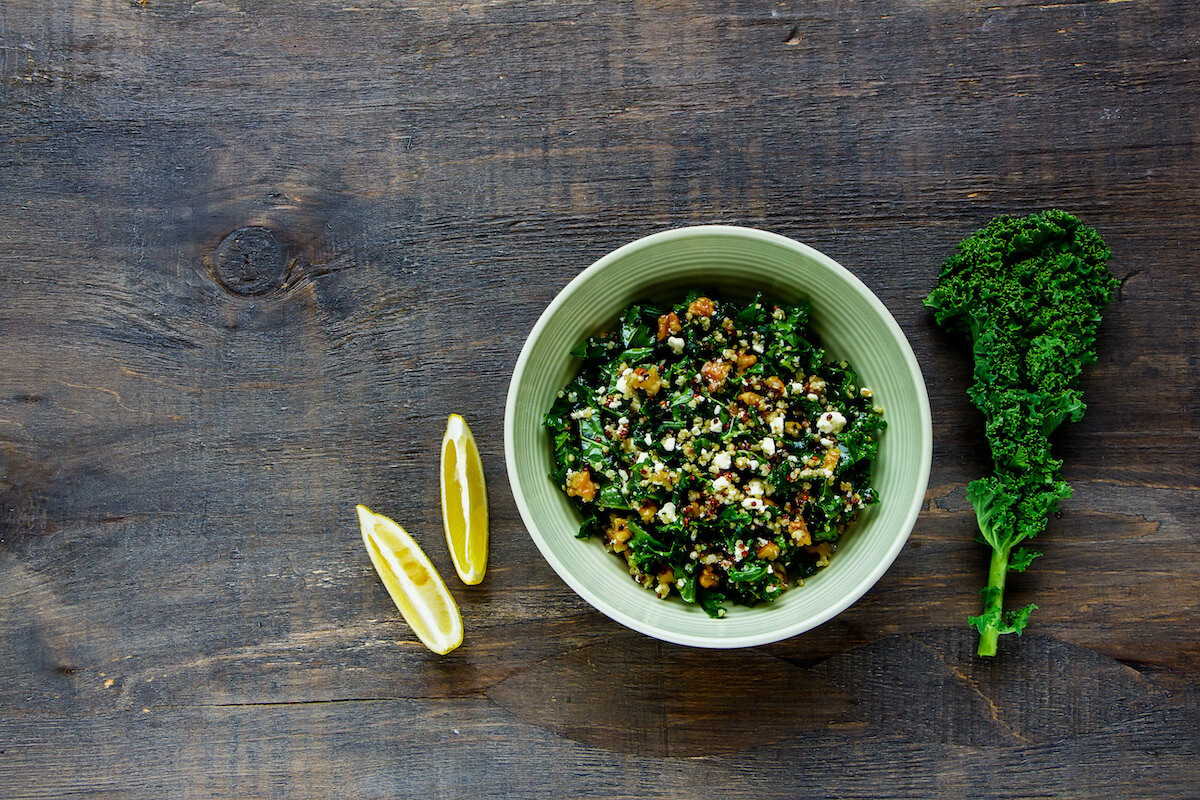 For lunch, mix it up with some leafy greens, a filling portion of quinoa and plenty of veg to keep you satisfied until dinner or your next snack. This kale and quinoa salad recipe from A Couple Cooks features all the makings of a great plant-based salad including kale, chickpeas and lots of vitamin-rich veggies.
3. Dinner: Lentil Bolognese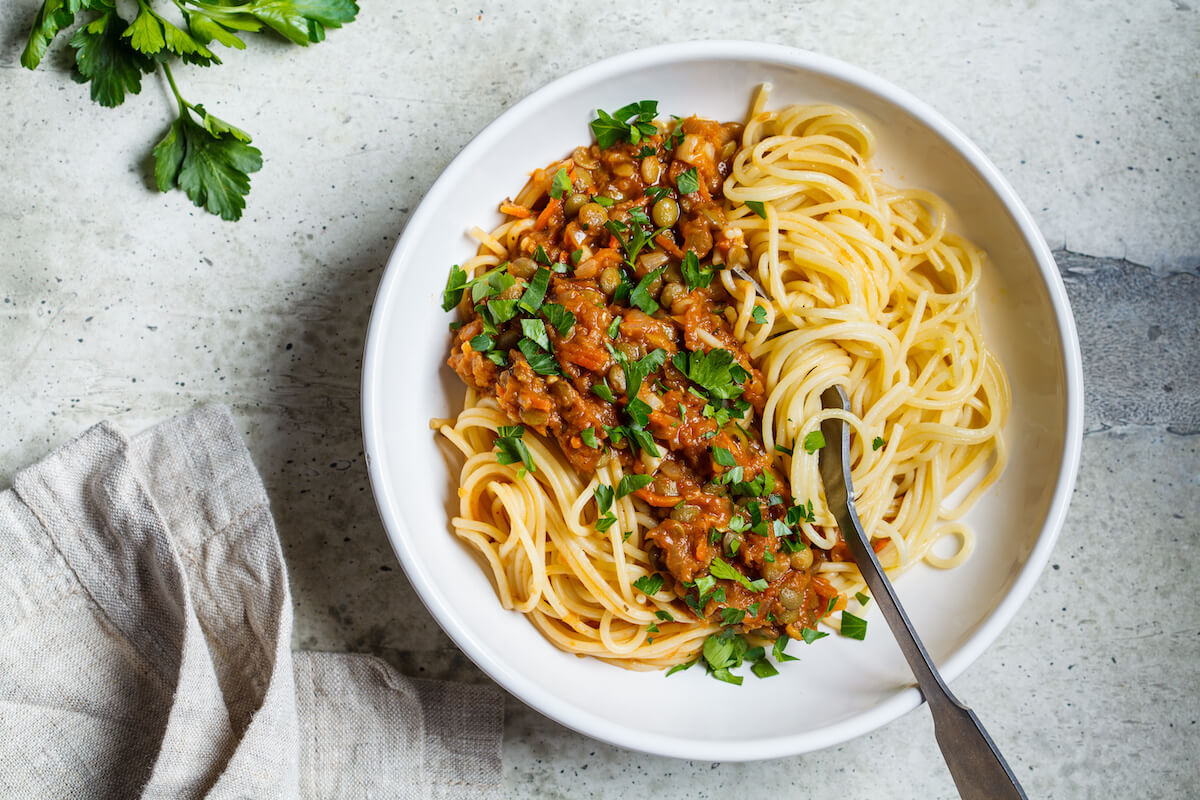 Who ever said vegan meals aren't satisfying? Swap your beef for nutrient-dense plant-based ingredients like red lentils, walnuts and juicy tomatoes with this hearty lentil Bolognese recipe from Rainbow Plant Life. This is one of the vegan meal ideas that will have you reaching for seconds.
4. Snack: Vegan Cookie Dough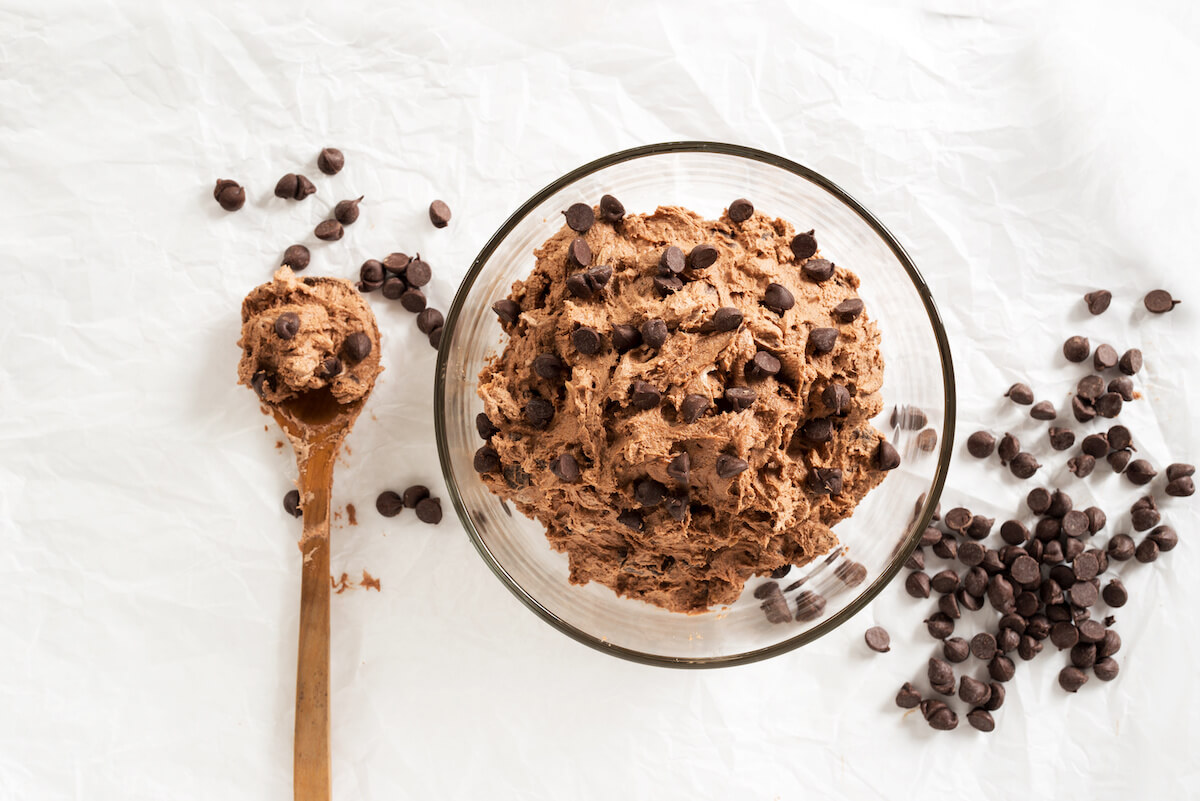 Vegan cookie dough makes for the perfect snack when that 4 p.m. slump hits, but it could also double as a scrumptious dessert post-dinner. Try this vegan cookie dough recipe from Vegan Heaven for a protein-packed treat that won't leave you feeling sluggish. It only takes five minutes to make, so this is one of the vegan meal ideas that could also work as a quick on-the-go breakfast.
More vegan meal ideas:
Lead graphic by VectorMine/Adobe Stock.