Trigger warning: this article contains information about nutrition and healthy eating practices. If you think you may be experiencing an eating disorder, contact NEDIC or seek help in your community.
These days, figuring out what to eat every day can be as confusing as building a piece of Ikea furniture. The online world is full of mixed messages about nutrition, diet culture memes and even academic studies that yield conflicting results.
Determining the best way of eating for your body can be frustrating to say the least. How many grams of carbs should you eat in a day? How much protein? Should you try being a weekday vegan? The questions are endless, and it seems like behind every food there are dozens of claims that it's unhealthy or harmful in some way. Find out what healthy eating tips will give you more energy, boost your mood and improve your longevity in the long run.
Ditch the Diet Mentality
It can be tempting to fall into the trap of beginning another restrictive diet, but research has shown that dieting isn't necessarily conducive to lasting positive change or weight loss, if that's your goal. In fact, the majority of people (somewhere around 80% to 95%) who lose weight end up gaining it back in the long run.
Have no fear — there is hope for a healthier future, whether your goals are related to weight loss, energy levels or something else entirely. The key is to ditch the diet and instead focus on making lasting lifestyle changes so you can maintain a healthier way of eating for years to come.
Healthy Eating Tips to Incorporate into Your Daily Life
Often, living a healthier lifestyle comes down to simple mindset tweaks that can make a big difference in your daily habits. Here are five healthy eating tips to help you ease into a healthy lifestyle instead of getting trapped in the fad diet maelstrom.
1. Add More Fruits and Veggies to Your Diet
The diet culture mindset has instilled in many of us the idea that we need to feel hungry or deprived to be healthier. Instead of focusing on everything you "can't" eat or cutting things out of your diet, try to take a more intuitive approach by eating more of the foods that make you feel your best. Think of adding more beneficial nutrients to your meals by filling half your plate up with leafy greens and colorful vegetables. That way, you'll find yourself filling up on healthy foods that are full of vitamins and minerals and feel more energized as a result. Try these juicer recipes to incorporate more fruits and veggies into your morning routine, or prepare this raw vegan pad thai to use up what's in your crisper.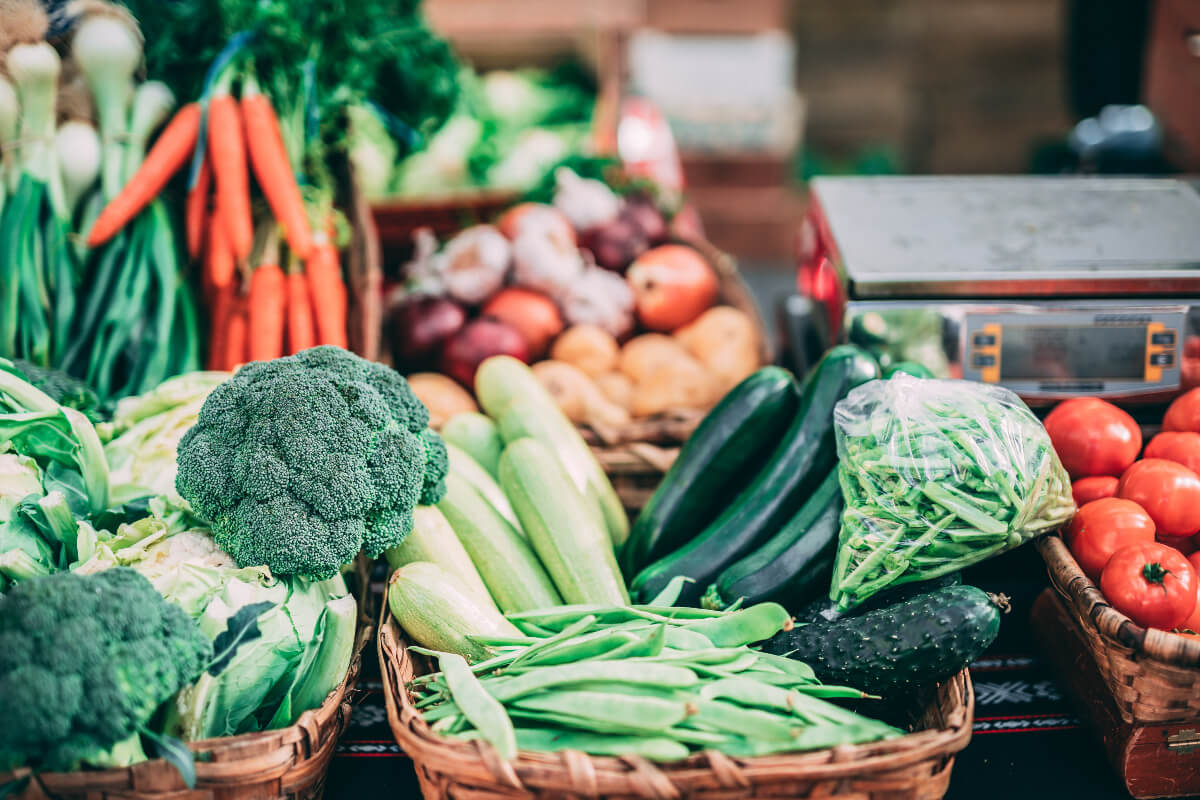 2. Make Healthy Swaps
Living a healthier lifestyle shouldn't mean you have to give up on your favorite foods. Instead of banishing cookies from your diet altogether, try making healthier versions of your go-to dishes by swapping out some of the ingredients for more natural alternatives you would find growing in the ground or on a tree. Make these chocolate chip banana bread bars that use whole foods and only have six ingredients, or try this Comeback Snacks recipe: healthy sweet sriracha popcorn.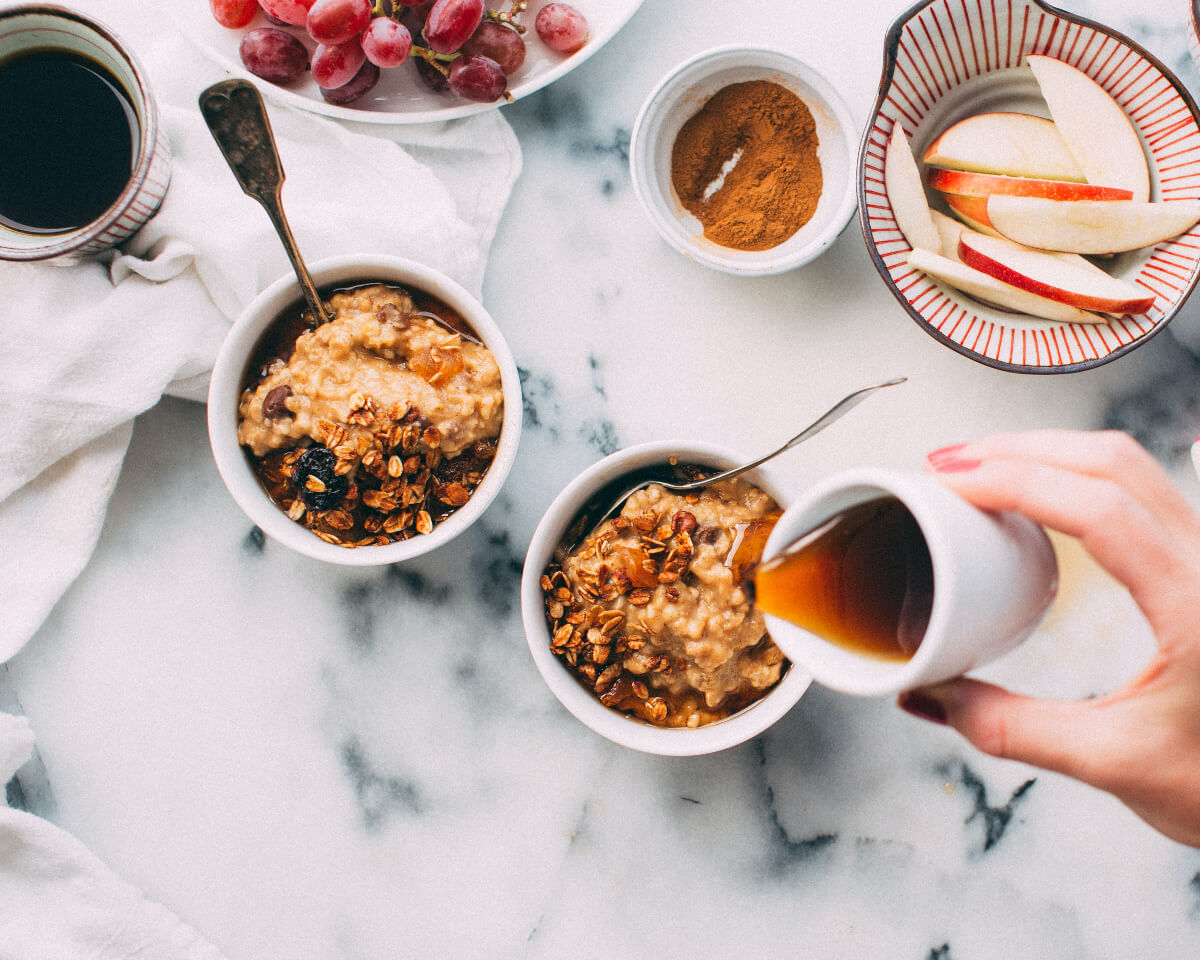 3. Practice Mindful Eating
Studies have shown that engaging in a mindful eating practice can yield significant changes in health, eating habits and stress. So, what does mindful eating look like, exactly? It has nothing to do with eating meals on your meditation cushion, although that sounds pretty comfortable.
Mindful eating practices involve slowing down to focus on the experience of eating and all the sensations that come with it. Instead of eating while watching TV or scrolling through your phone, mindful eating means shutting off distractions and engaging in the sensory experience of food including the scent, texture, look and even sound.
Part of the idea behind the practice is that when you slow down to fully engage with the experience of eating, you'll be more likely to stay attuned to the way the food makes you feel during and after the meal.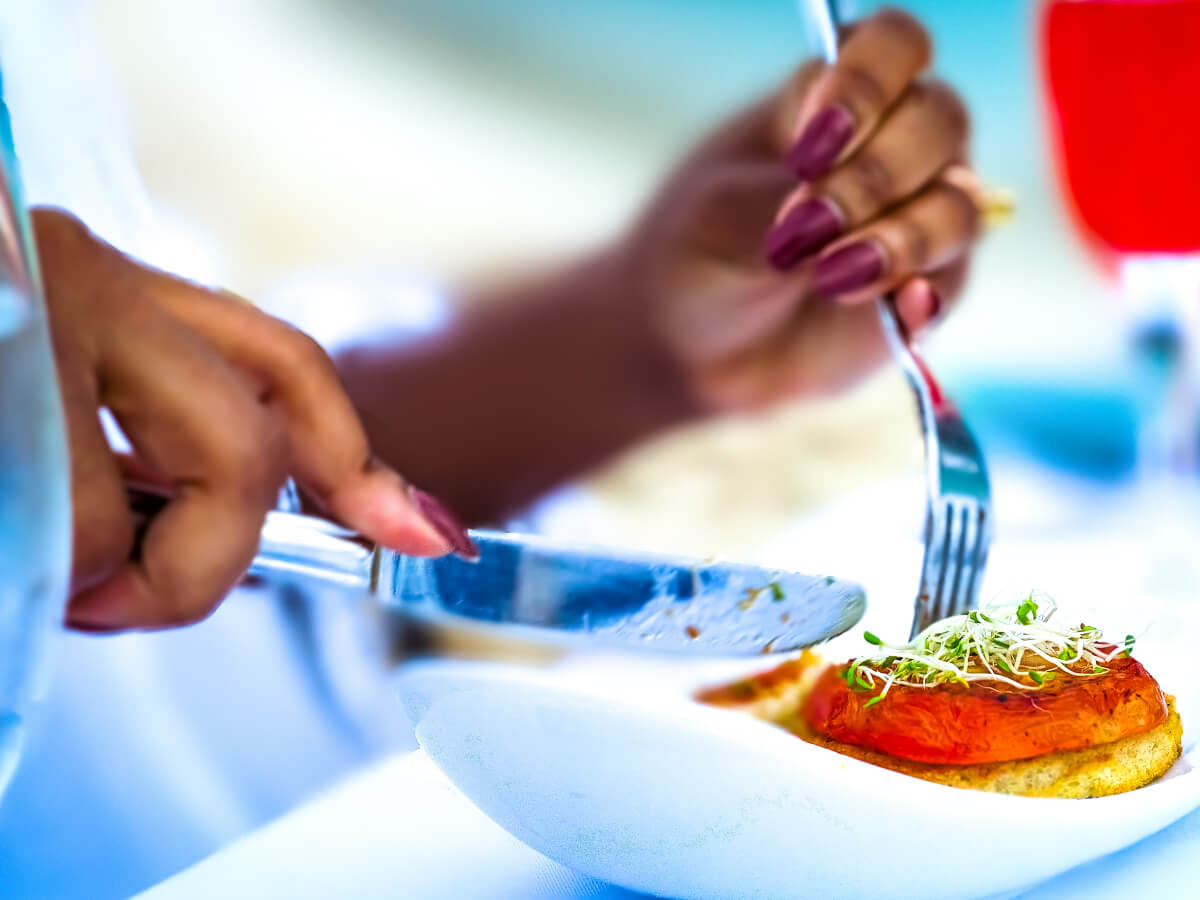 4. Incorporate High-Fibre Foods into Your Meals
Foods that are high in fiber like fruit, vegetables and whole grains can help improve your digestion and even prevent diseases like cancer or heart disease. Fiber can also help ease constipation, which, you know, we could all use a little help with once in a while. To add more fiber to your diet, make this quick, 10-ingredient veggie curry.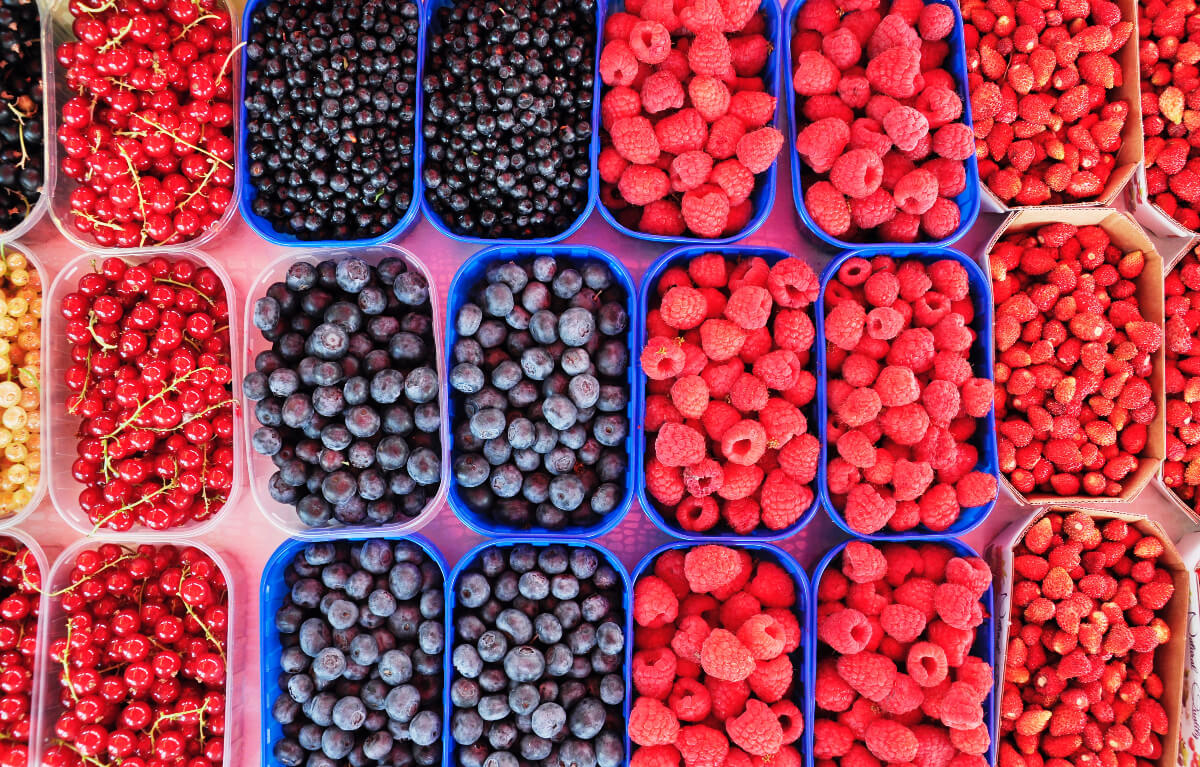 5. Prep Your Meals in Advance
One of the most common barriers standing in the way of a healthy lifestyle is the extra effort it takes to make nutritious meals versus the convenience of fast food and packaged items. If this rings a bell, you may want to try prepping your meals in advance so you have something healthy to grab when the hunger hits and you're knee-deep in your workday.
However, you may be grossed out by the idea of making a meal on Sunday and eating it on Friday, in which case, we hear you. Even prepping your meals the night before can mean the difference between eating healthy and reaching for something that won't make you feel your best. Some ideas to get you started could be this easy chopped chicken salad from Primavera Kitchen, overnight chia seed pudding from the Worktop, or this veggie wrap from Tastes Better from Scratch.