Here are some dog-friendly ideas to celebrate the birthday of your favourite furry family member. To ensure a successful doggie birthday party and happy day for everyone, pay attention to what your dog is telling you about how he/she is feeling.
Party hats are cute but bandanas are better, even for the people at the party. Most dogs don't enjoy wearing hats and some dogs might find it distressing if the people in the house are wearing strange things on their heads. Many dogs will easily accept a bandana around the neck, as long as it is a comfortable size and wasn't placed on the dog in a stressful way.
Make a birthday bandana for your dog
Making a bandana doesn't have to be complicated. Cut a square of fabric, fold it along the diagonal, and tie it loosely around the neck. What size should the fabric square be? Measure the circumference around the neck and add 10 to15 cm. This is the length of each side of the square of fabric. Cutting the fabric with pinking shears creates a decorative zig-zag edge that resists fraying. If you want a more finished edge, you can make the square 3 cm bigger to allow for a hem or a seam allowance.
Containers full of colourful dog toys can be a decorative alternative to balloons. Not only can balloons be a choking hazard if the dog bites at them, they can be scary for some dogs that react poorly to new things in the environment, especially if a balloon pops.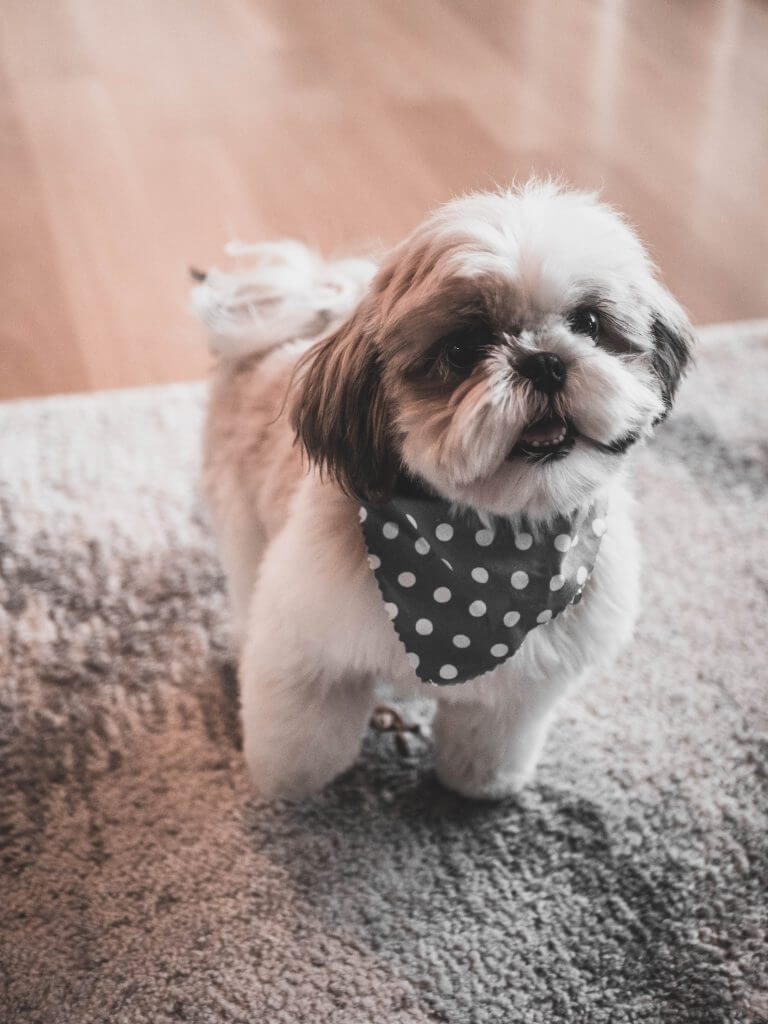 Quality toys and treats can make a great doggie birthday party
Choose high-quality dog toys made in Canada or the USA. Many dog toys made outside of Canada/USA contain toxins that can rub off on your hands or be ingested when your dog carries or chews the toy. Why not try making some simple and inexpensive dog toys?. Braid thick strips of old t-shirts or fleece to make a tug toy. Place an empty water bottle inside a sock and tie a knot to make a fun toy that can be batted around, crushed, and tugged. Snuffle mats or activity mats require a bit more effort and expense, but they can be fun to design and customize. (Be sure to supervise your dog appropriately with toys.)
Be very selective about any store-bought dog treats: choose single-ingredient treats, if possible, and avoid any treats that are made outside of Canada/USA. If you make your own, you can be confident about what they contain. If you have the ambition and time, you may want to try homemade Himalayan Chews.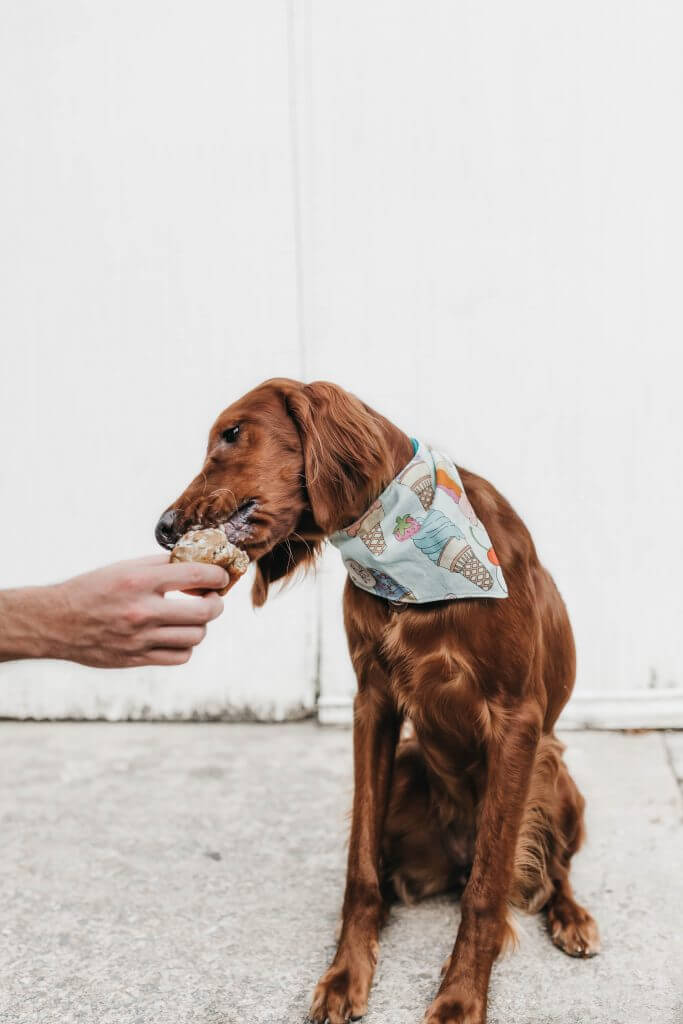 Bake a doggie birthday cake
It's not a birthday party without a cake! Why not serve a doggie birthday cake that people can eat, too?
1 ripe banana OR 1/2 cup cooked, mashed carrots
1 organic egg
1 tablespoon coconut flour (or other flour)
1 tablespoon melted butter
1/8 teaspoon cinnamon
1/8 teaspoon baking soda (optional)
1 pinch of sea salt (optional)
Preheat oven to 350 F (177 C). Mix wet ingredients. Mix dry ingredients. Combine wet and dry ingredients. Pour into greased baking dish (a glass baking dish, 1 cup/250 ml size, works great). Bake for approximately 25 minutes (until a knife inserted into the middle comes out clean). Cool. Remove from dish.
Peanut Butter Icing (optional)
1 tablespoon organic "peanuts only" peanut butter
1 tablespoon organic unsalted butter (or organic coconut oil)
1/4 teaspoon honey (optional)
Mix together and spread on fully-cooled cake. Decorate with slices of carrots or slices of bananas (or other fruits or veggies your dog may like such as blueberries, green peas, sliced celery).
Remember to consider the size of your dog and the portion of cake you serve. The cake can be cut into portions and stored in freezer.