In honor of National Adopt a Shelter Pet Day, we decided to ask toast readers for their dog adoption stories. We love reading adoption stories because they remind us of the good in humanity, and the resiliency of the wonderful animals we bring into our homes.
Successful Dog Adoption Stories  
Here are four dog adoption stories that will tug at your heartstrings:
Dog Adoption Story #1: 'We Felt like We Won the Lottery'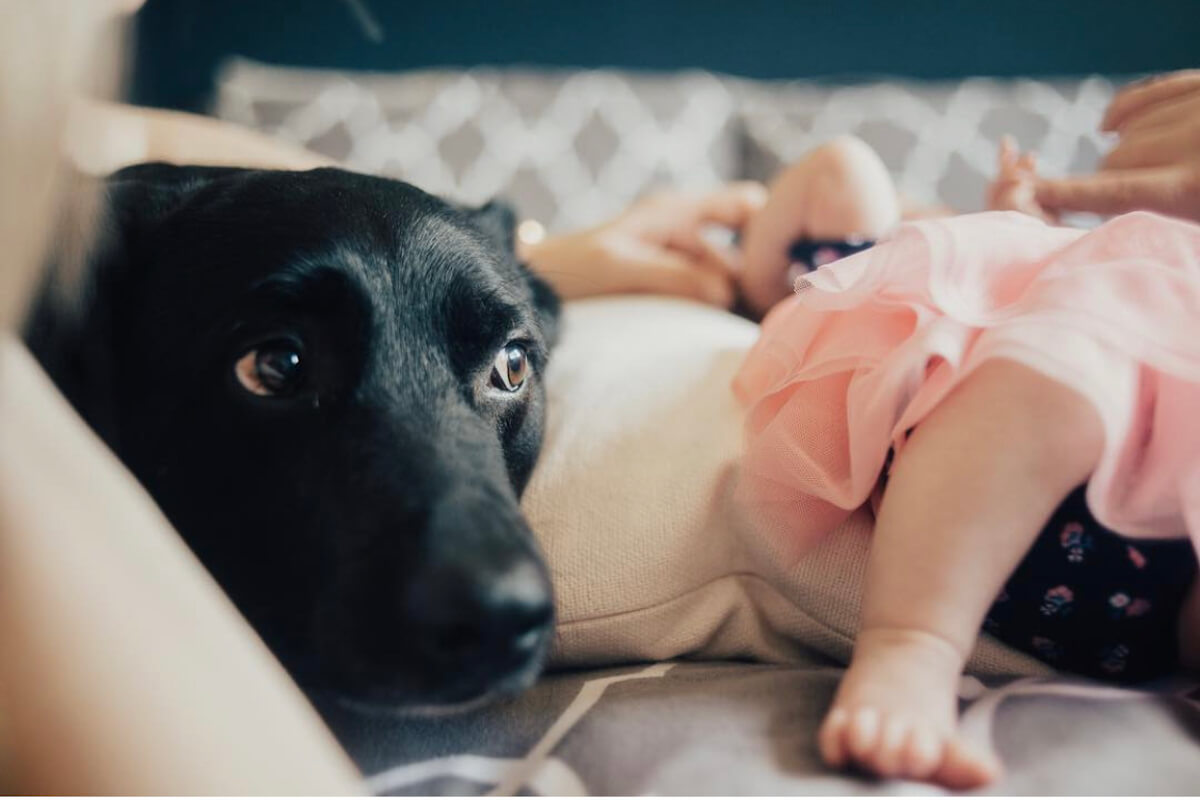 In 2012, Holly and Chad Ross went to an adoption event at their local pet store with the intention of adopting a puppy.
"I remember a large crowd of people fawning over the puppies while I held one myself before I was told that most of the puppies had received adoption applications already," Holly says. "Disheartened, I put the puppy down and prepared to leave the pet store empty-handed. I heard some puppies post-groom barking at something on their way out and that's when I noticed a group of older dogs also available for adoption. One of the dogs caught my attention right away because he was one of the only ones not barking back at the other dogs. When I knelt down to pet him, he rested his chin on my knees and looked up at me with his handsome brown eyes. I knew in that moment that I was not choosing him as my dog, but he was choosing me."
'We Couldn't Imagine Life Without Him'
Bear was eight months old when they met him. He was initially found abandoned in a ditch as part of a litter of puppies when he was about six weeks old. Holly says a few families applied to adopt him as a puppy but none of them worked out, and after a while he was overlooked because of his age.  
"We on the other hand, felt like we won the lottery," Holly says. "Bear was already house trained, had attended obedience classes. The way he ran around our home for the first time, it was clear he understood he was in his "fur-ever" home with us. He did experience some separation anxiety in his earlier years and was skeptical of men, but as he grew and spent more time with my husband and I he became the chill, gentle, cuddly boy we know today."
Today, Holly and Chad have two small kids at home, who adore Bear, and he adores them back: "He often sleeps on the floor by our daughter's bed and sometimes sneaks into our son's room to sleep alongside the crib. His ears hold so much personality in the way they might shoot straight up or fold over. He loves sitting outside to simply observe. Every single year, he sits in front of the tree on Christmas Day and cries until I take his picture. He is so intrinsically a part of our family we couldn't imagine life without him."
Dog Adoption Story #2: 'They Call Him a Rescue – He Rescued Me'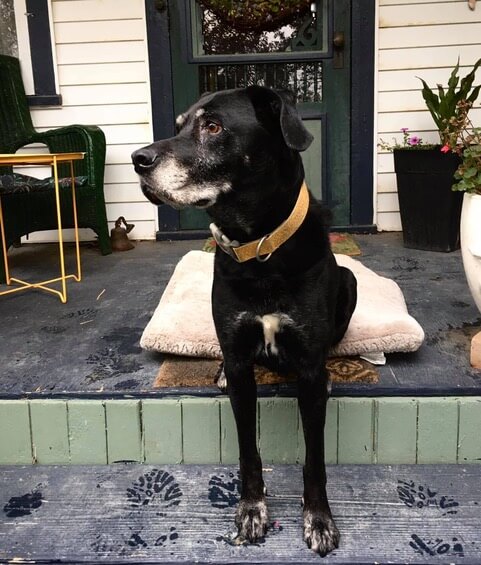 Fourteen years ago, Brenda Sherring adopted Mr. Bogart. She shared this touching tribute with us, starting with the day they brought him home: "They call him a rescue. If the truth be known, he rescued me. Fourteen years ago, my daughter saw a post of the saddest eyes. She begged me to go and look. The shelter was swelling with over 80 dogs that September. He walked beside me on the leash. He sat on command. He gave me all of his attention. So, he got to get into the car and enter our lives. At 8 months of age, he was entering his first home. He loved women. He was sleek and mischievous. We wanted him to grow to be debonair and classy. We named him Mr. Bogart."
It wasn't easy at first – Mr. Bogart was a Boxador, a high-energy breed that needs mental stimulation: "He chewed a hole in my couch, the handle off of my favorite knife, the corners off of pillows, the center of a memory foam, and the faces off of two teddy bears. He used his 65 pounds to pull relentlessly on the leash. He wouldn't sit. He wouldn't obey commands. He jumped up on every person he met. He dug holes all over the yard. He was completely unruly. I wanted to take him back. I did not want this."
'He Responded to Hearing My Voice Saying He Was a Good Boy'
Eager to find a way to make it work, Sherring researched high-energy dogs and how to keep their minds occupied. When it came to training, it took a bit of trial and error to find out what motivated Mr. Bogart – he wasn't food or cuddle-oriented.
"I soon learned that he responded to hearing my voice saying that he was a good boy," Sherring says. "On our walks, I would ask him what he was hearing. We would stop and listen. I would ask him what he was smelling. We would stop and smell the air. In the yard, I would hide, call him and he would find me. Inside the house, I taught him to smell a treat and then I would hide it and he would seek it and find it no matter where I hid it. He learned the kids' names. They would hide and I would ask him to go and find them; he always was successful to great squeals of delight. The seek, find and fetch continued well into his senior years."
Throughout his life, Mr. Bogart travelled everywhere with Sherring, charming whoever he met along the way. Sherring cherished their relationship until Mr. Bogart's final days: "Last September, we sat under the willow tree in the back yard knowing that this would be our last time watching the stars together and smelling the air and listening. This is the end of our story. Mr. Bogart died the next day. I don't want another dog. I want Mr. Bogart back."
Dog Adoption Story #3: 'He Rewards Us Every Day by Giving Us Snuggles'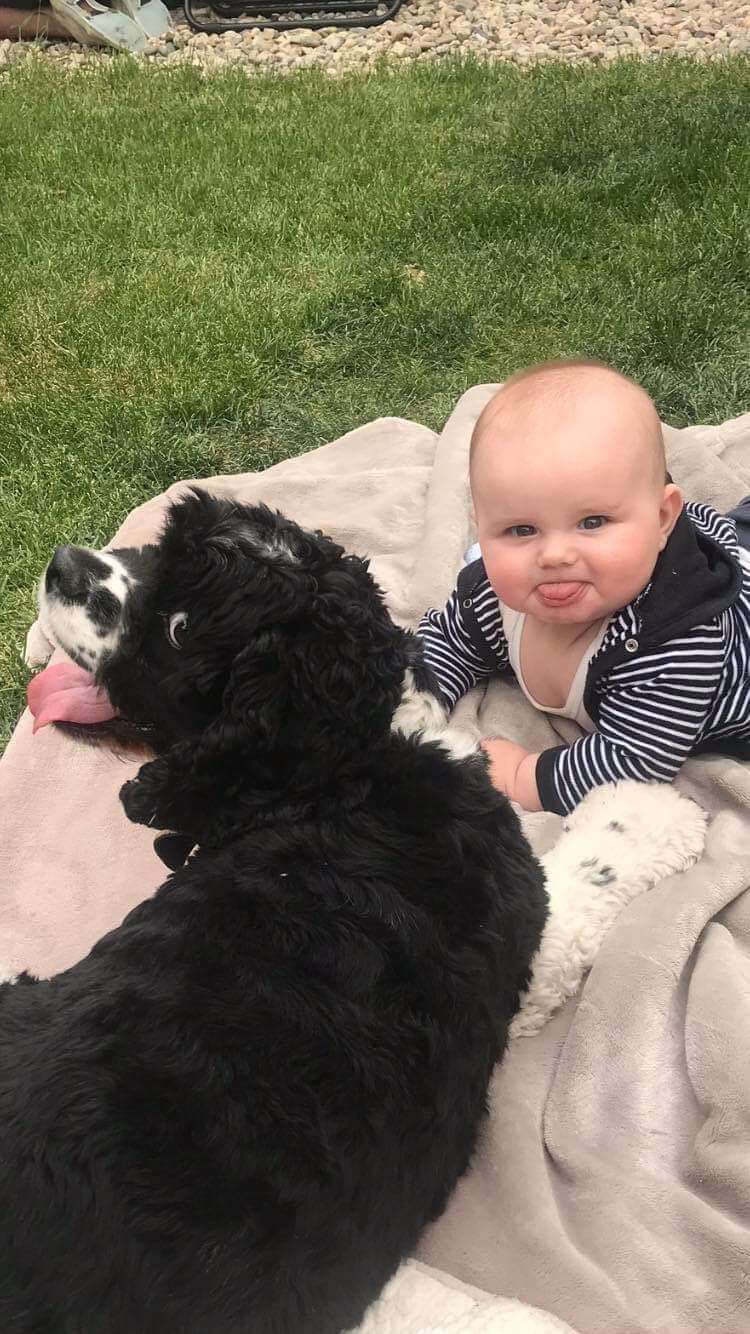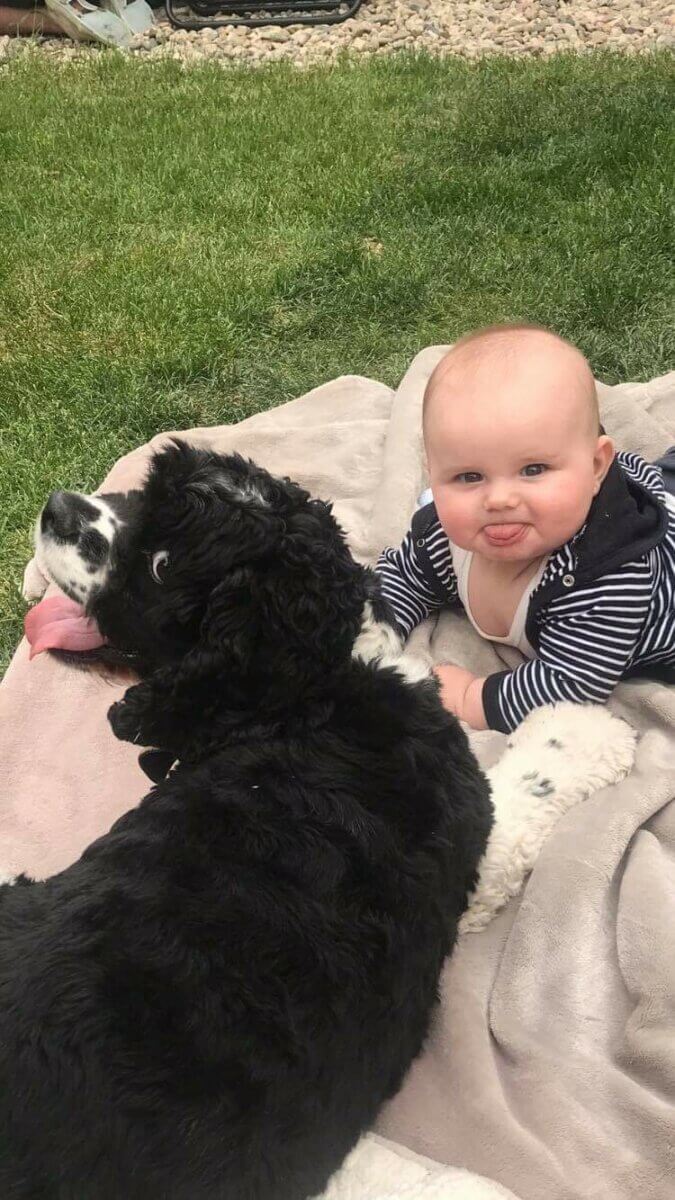 While Monica Costa's mother was renovating her house, Monica decided to provide her rescue dog Max with a temporary place to stay: "We didn't think we wanted another dog because we were pregnant with our first baby, but whenever someone came to see him, it seemed like he was having a meltdown and scared any potential family away." While Max stayed with the family, they became familiar with his quirks and behaviors. Costa describes how Max tried to jump in front of cars on walks and was obsessed with eating potato peels. No matter what the challenge was, he burrowed deep into their hearts.
"So finally, after a month of trying to find him a home, my pregnancy hormones gave in and we decided to keep him," Costa says. "We fenced our house in, took him to many training classes and even sent him to a doggy day care camp with one of the best trainers. Now he's got two little humans to take care of and he rewards us every day by giving us snuggles, barking at anyone that tries to get within ten feet and stealing food out of our boys' hands."
Dog Adoption Story #4: 'I Never Knew I Could Love a Dog the Way I Love Dalí'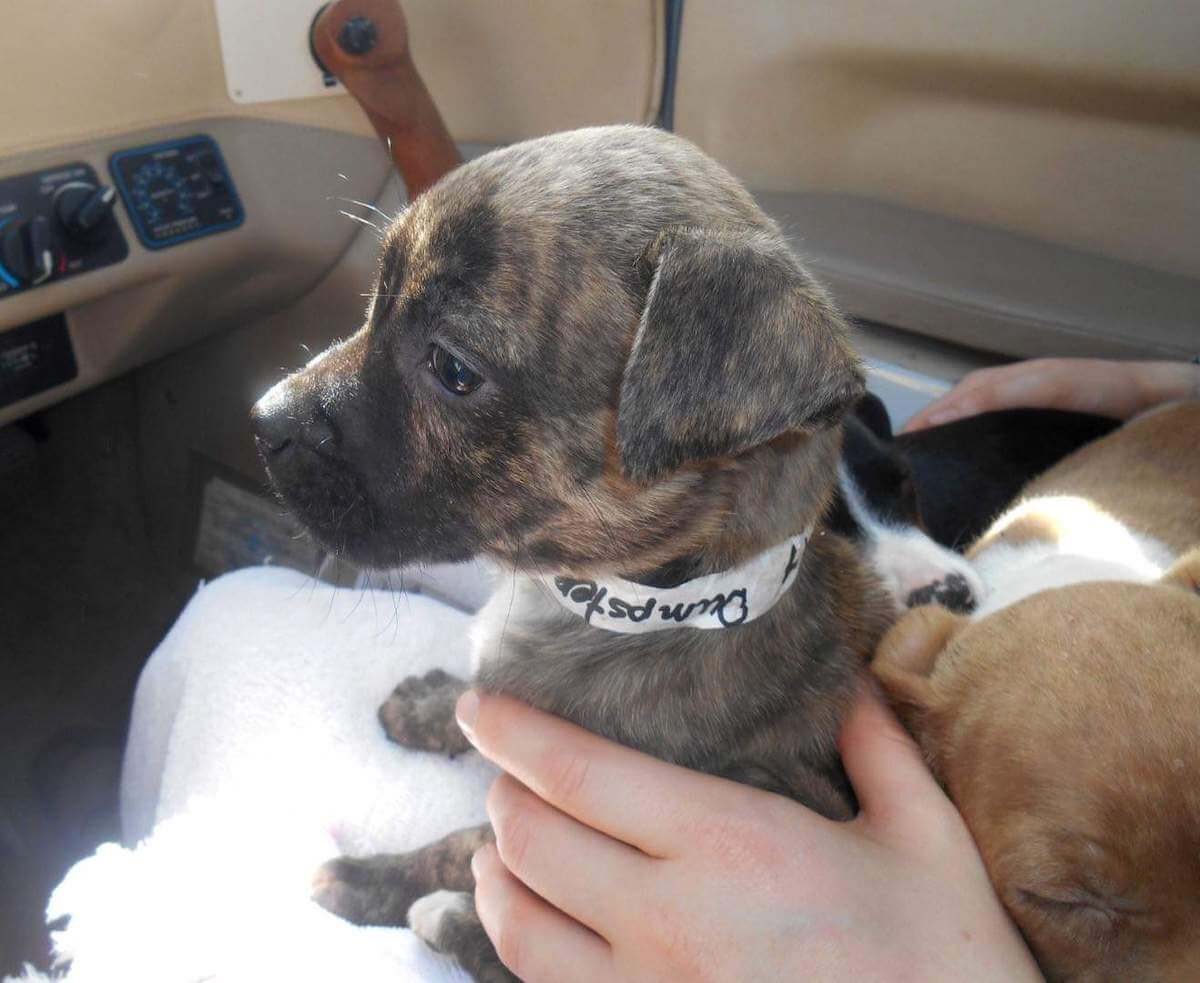 In 2019, Sasha Musses was inspired to adopt a pet after fostering a dog and volunteering with an animal rescue organization. "I never knew I could love a dog the way I love Dalí," Musses says. "A puppy litter was found on a dumpster and she was part of them. Dalí is shy, sweet and protective."
Musses says it was an easy decision to adopt the dog: "My girlfriend knew right away she wanted Dalí as soon as she saw her. The adoption process was very easy. We paid a fee or donation, Dalí was already sterilized and with her first set of vaccines."
When they brought the dog home, Musses says Dalí was afraid of her new surroundings, "My girlfriend took her to the apartment and when I took her out of the car, she was so scared." However, Dalí adjusted quickly, and on her first night home, she slept like a baby and settled right in: "She was potty trained so fast, by the third day she already knew how to use the puppy pads. Dali is very sweet, playful and smart. We are still working on her confidence. When we go for walks, she gets scared of noises and cars passing by."