Toronto-based singer and songwriter Brighid Fry was fully immersed in the world of music at just four years old. Ever since she picked up her first instrument — a violin — she was hooked.  
"I have just been obsessed with it ever since," she told toast. "I started writing my own songs and learning other instruments. I got involved with a girls rock camp in Toronto and slowly made the transition to playing semi-professionally in my teens."  
Embracing a Variety of Music Styles
Unlike traditional singers and songwriters, the 19-year-old says she isn't labeled by a specific genre and embraces a variety of music styles.  
"I think with a lot of younger musicians, we put less of a focus on genre and niche. We just play the music we like. For me, I definitely draw from a lot of different genres such as the folk scene but I also listen to a lot of metal and punk. It's weird because my music is not like any of these," she says with a laugh. "I have never put a distinction on categories in general. I am just someone who didn't understand that and for me it is just about music."  
Brighid Fry Is Using Her Voice to Address the Climate Crisis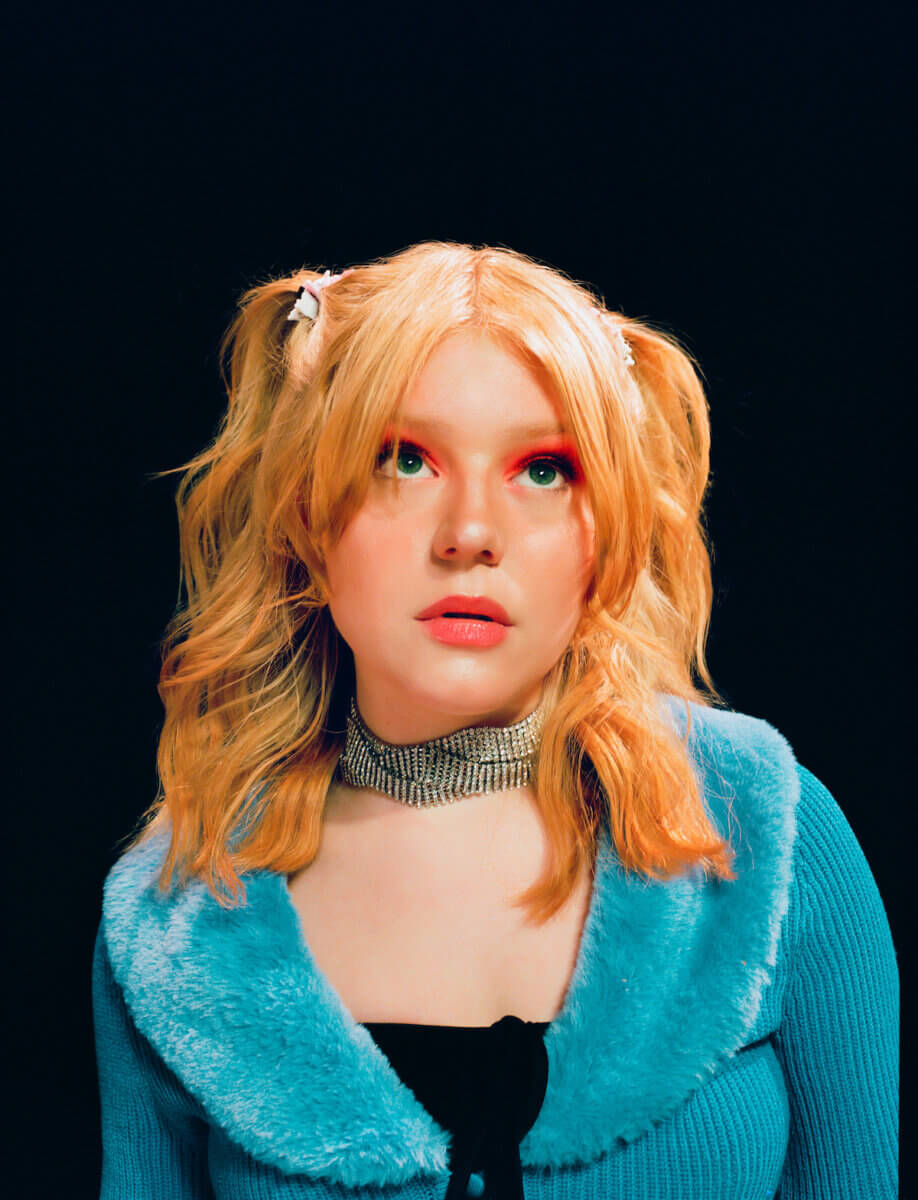 With a successful career in music, Fry is using her voice and platform to address the climate crisis.  
"Climate change should be an important issue to everyone," she says. "It impacts the whole world and it is really shocking that so many people seem to pretend like we aren't in an emergency."  
Band "Housewife" Starts Conversations About Feminism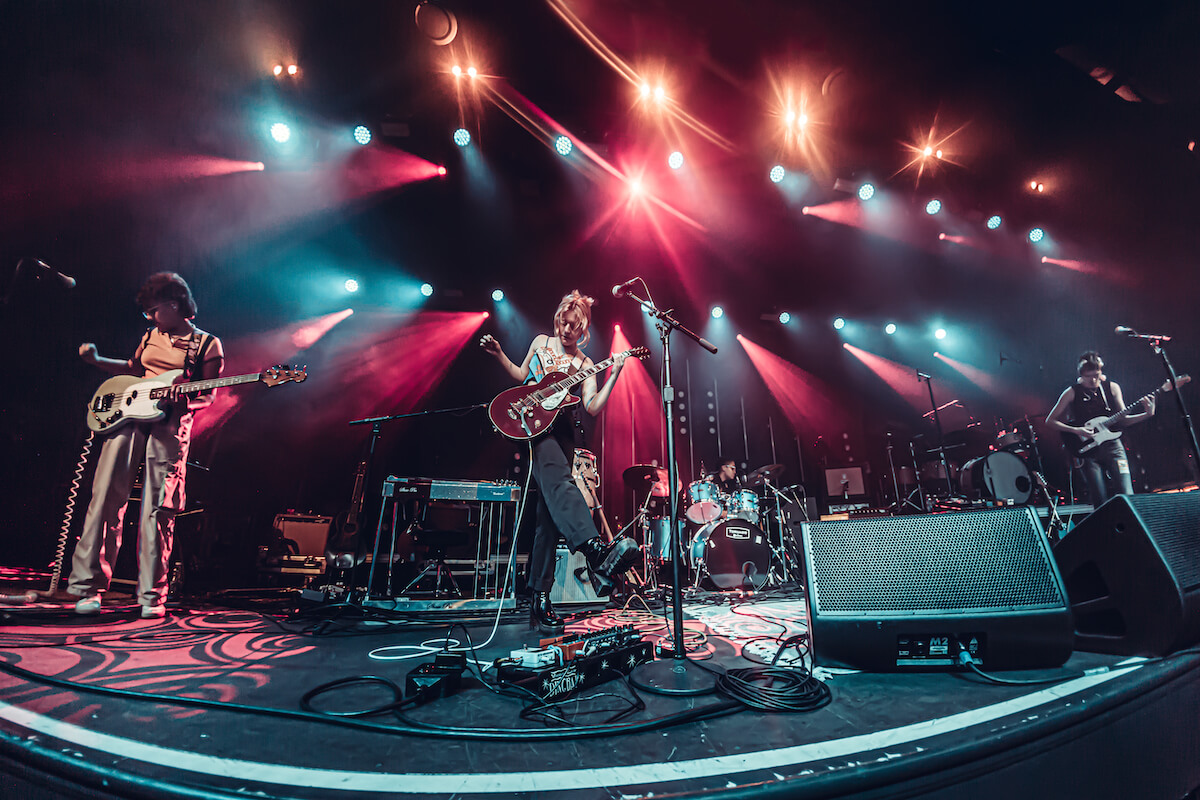 She's also interested in bringing attention to gender equality through her band Housewife. Formerly called Moscow Apartment, Fry and her friend Pascale Padilla started the band in middle school. 
"We were taking a song-writing class together and we just started writing songs and playing together, which eventually turned into this band," Fry says. "Earlier this year we changed our name to Housewife because a lot of our music focuses on feminism and gender equality."  
Fry says she likes the name because it gets a reaction from people: "I like starting a conversation about what feminism looks like. It is a fun and interesting name that ties into a lot of what we talk about in our music."  
Bringing 'Young People and Queer People Into Music' 
Fry and Padilla created the band with hopes of having an impact on others, especially those in the LGBTQ+ community. While Housewife's music tends to have political messaging, Fry said this wasn't intentional. In fact, she says the message comes out through her music authentically.  
"There are so many queer artists that I look up to and I really just want to continue bringing both young people and queer people into music," she says. "I never think something like 'Oh, this is going to be a feminist song or things is going to be about climate'. These are just things on my mind and sometimes they come out in music."  
Brighid Fry is Creating Noise Around Climate Issues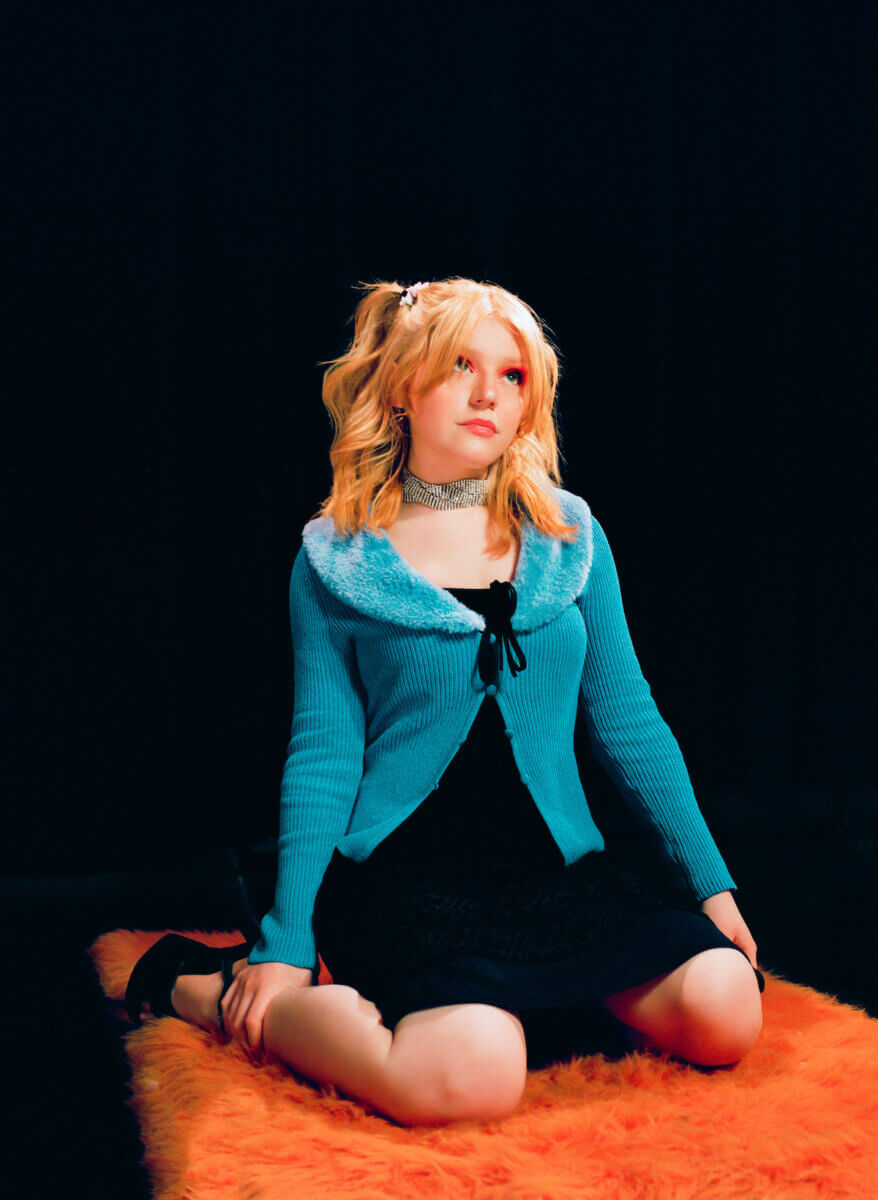 Brighid Fry is leading a growing climate change revolution in the Canadian music industry. Alongside her mother, Kim Fry, who is a notable climate activist, Brighid grew up attending climate rallies.  
"I grew up knowing that this is the most serious issue we face and that it is tied to issues like equity, social justice and racism," she says. "We can't address the climate emergency without addressing equality and it requires shifting the whole way we see the world and our place in it. We have to change everything. I do think if we can come together quickly and do what is necessary to address the climate emergency, there is the potential to make the world a much better place in all kinds of ways."  
Canadian Musicians Come Together to Demand Change
Fry is the driving force behind the Canadian chapter of Music Declares Emergency (MDE) — a group of artists, music industry professionals and organizations fighting for an immediate government response to protect ecological catastrophe. The organization believes that a joined force of cultural and economic power can lead to a demand for systemic change.  
Some of the systemic changes include government and media transparency regarding the climate crisis and a call on governments to reverse biodiversity loss.   
Improving the Environmental Footprint in the Music Industry 
The organization is also fighting to improve the environmental footprint in the music industry. Fry believes this can be accomplished in a few different ways, mainly by making festivals, merchandising and live concerts greener; incorporating carpooling to and from shows; using environmentally friendly products and requiring artists to practice sustainability.  
As more and more musicians are speaking up and demanding change, Fry hopes her platform can motivate fans and followers to take a stance as well.  
Taking Action 
"I would also urge people to feel ok about the anger and fear and sadness but to get through the grief to a place of action," she says. "And to take action, you don't need to be an expert. And the action will look differently for everyone. It can't be all lifestyle changes: it has to be systemic and has to be about changing culture and politics and policy and the economy but you don't have to do it all. I have been trying to focus on the place I am: music." 
On October 21st, 2022, Brighid Fry is performing and speaking at the Canadian Climate Music Summit — the first of its kind. Taking place in Toronto, the event will feature leading music industry executives and artists imagining a greener music industry.  
Lead image credit: Photo of Brighid Fry by Carly Boomer.