The Caring Place is a non-profit organization that provides mental health and addictions counselling to those seeking help. Based in Regina, Saskatchewan, and with a reach well beyond the city, it provides counselling based on the ability to pay. They are here to help the community immensely during these tough times — and the need has never been greater. That's why the community rallied behind The Caring Place fundraiser in September 2020 to ensure these services can grow.
"Point of Contact" event raises more than $138,000
On September 10, 2020, The Caring Place held a successful fundraiser to promote The Caring Place as a "Point of Contact" for people seeking mental health and addictions support. It coincided with the Grand Opening of The Caring Place's new location at 1350 Osler Street in Regina.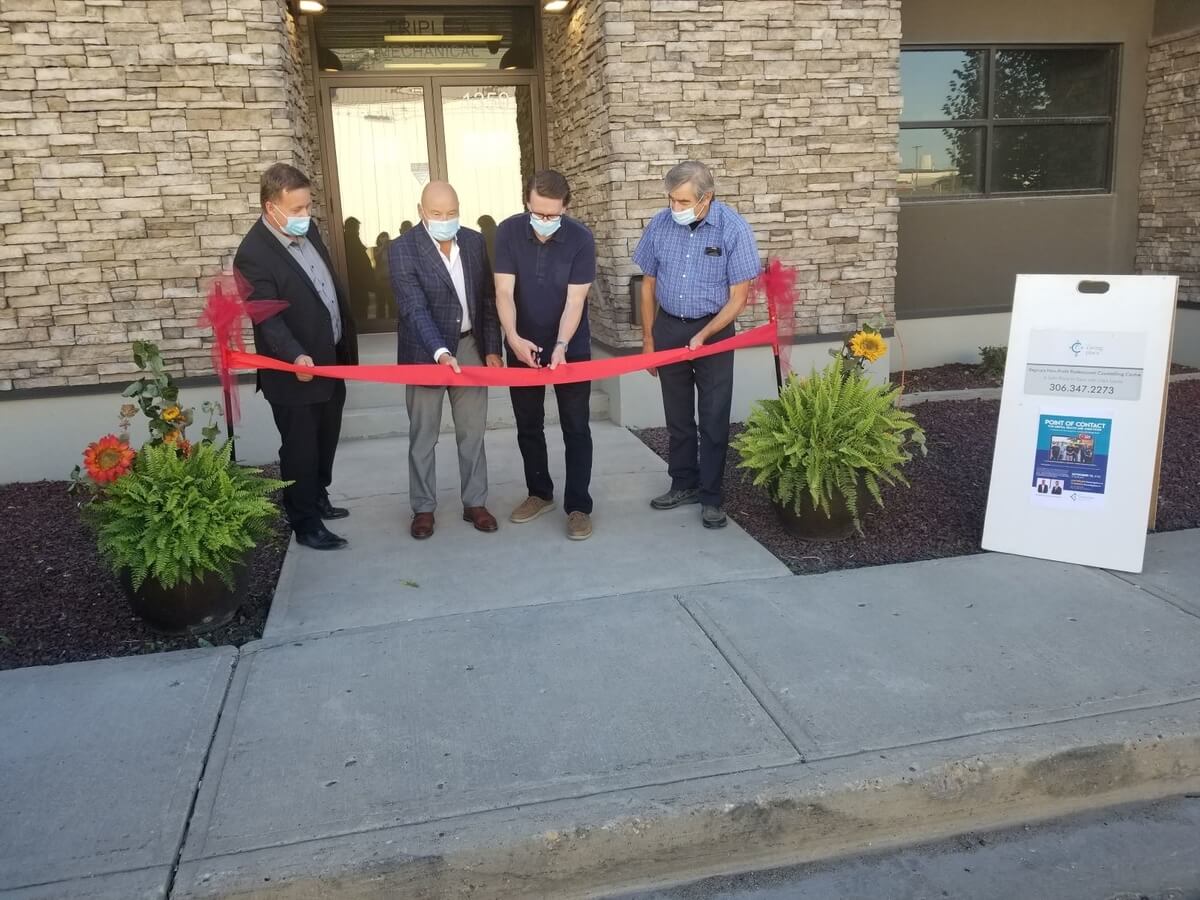 As part of this fundraiser, The Caring Place requested that donors consider a donation of $5,000 per year for 3 years — and that request is still out there. In addition to receiving charitable tax receipts, these 3-year donations will be recognized permanently on a bench plaque in a City of Regina park.
Having a "Point of Contact" means there is always a place to turn for help, and donations to support the programs and services at The Caring Place will make a huge difference. The Caring Place thanks everyone who supported the event to raise a whopping $138,640.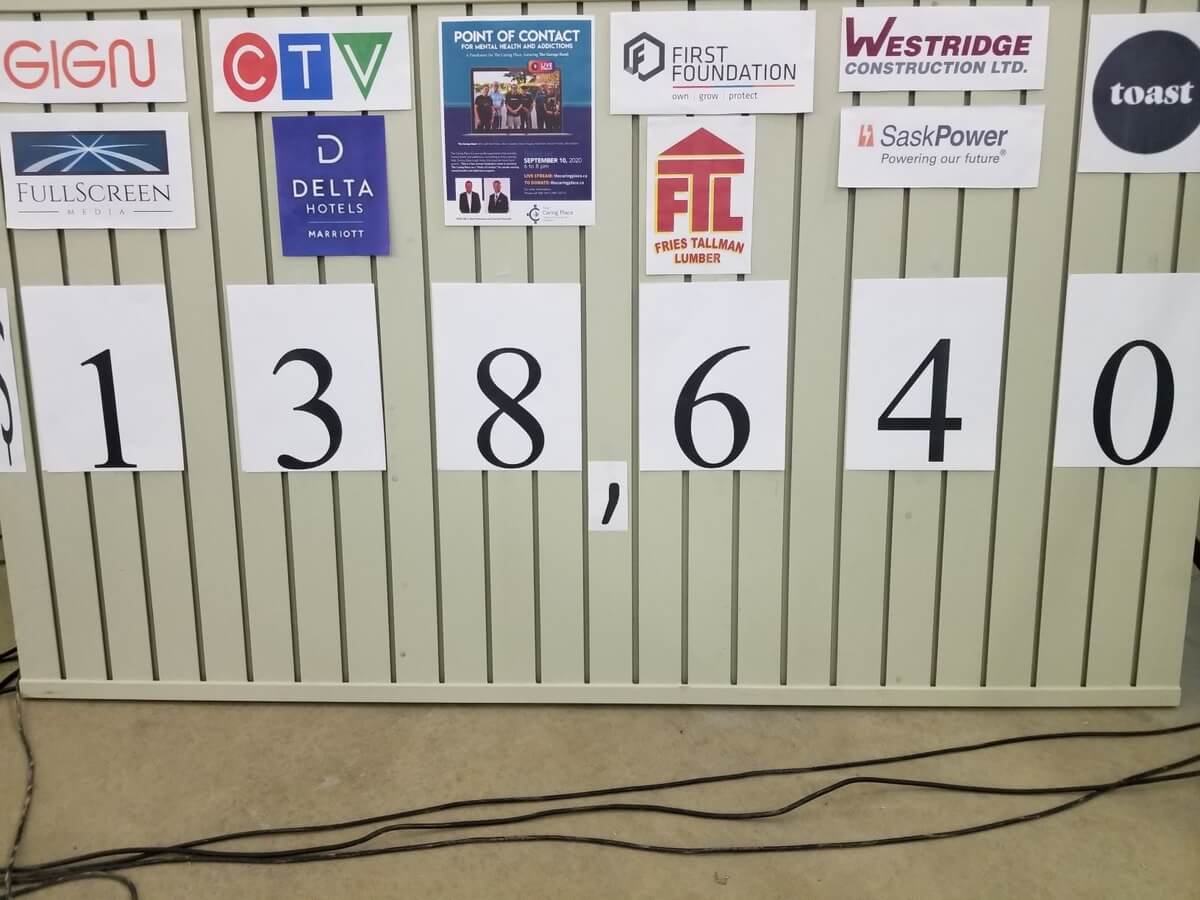 The Garage Band performs free show to support The Caring Place
In keeping with health regulations and social distancing, The Garage Band played live to 20 significant donors at this live event, and their performance was also live-streamed to the community, encouraging people to donate online.
The members of The Garage Band came together last year to support their friend John Hopkins, CEO of the Regina Chamber of Commerce. He was diagnosed with prostate cancer and wanted to promote early detection. Other band members include Michael Fougere, former City of Regina mayor; Murad Al-Katib, President and CEO, AGT Foods and Ingredients Inc.; Steve Compton, CEO, YMCA of Regina; Frank Hart, Chair, GiGn' Inc. and Brad Vance, Senior Legal Counsel, TD Asset Management Inc.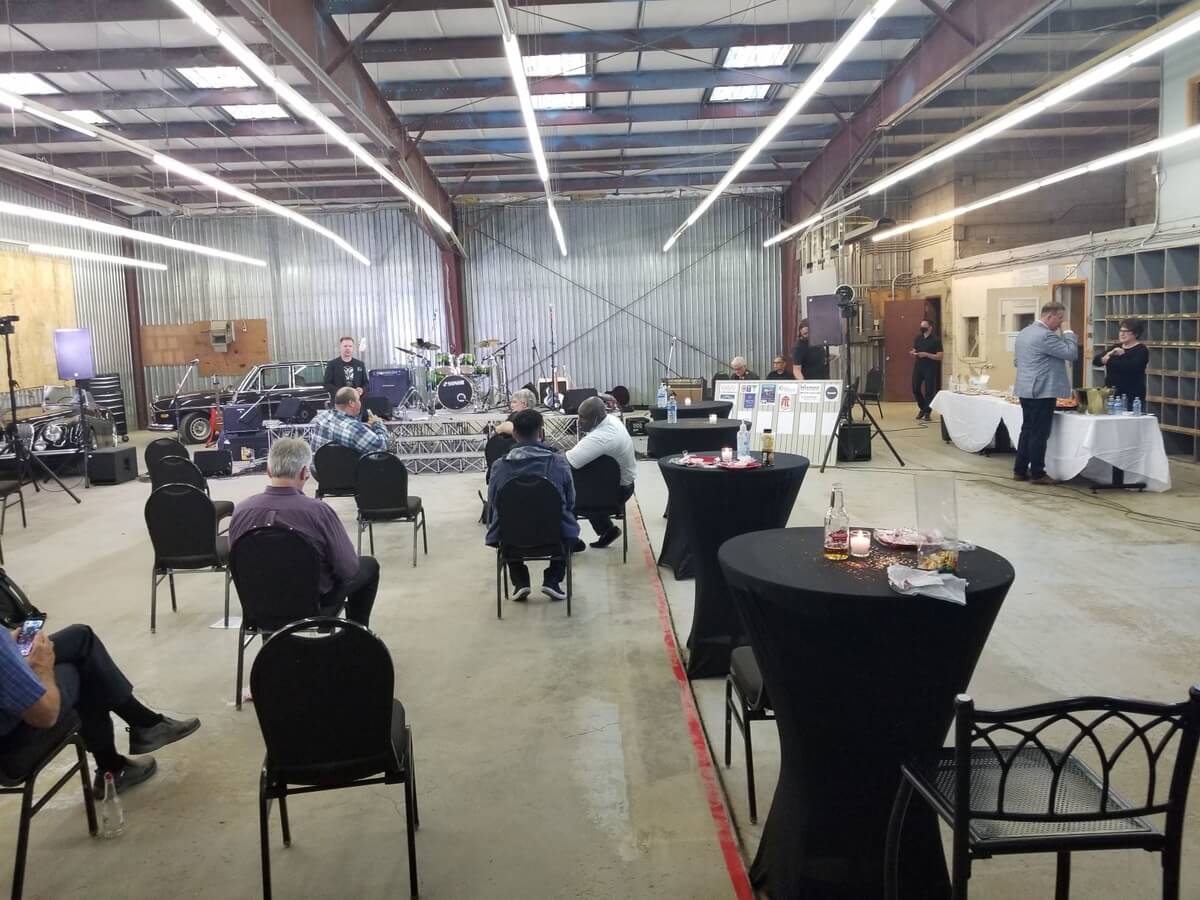 During 2019 and 2020, the Garage Band helped raise funds for the Cancer Foundation of Saskatchewan, The Food Bank, Carmichael Outreach and others. The most significant fundraiser was $1.3 million for the CT scanner simulator at the Allan Blair Cancer Centre in Regina. And now they can add The Caring Place to their impressive list of philanthropic efforts.
Whether you want to make a donation or you require mental health services or both, contact The Caring Place at 306-347-CARE(2273). They are here to help.