Cancun is located on the northeast point of the Yucatan Peninsula. Due to its prime location, Cancun boasts year-round balmy temperatures, crystal clear Caribbean waters and cool powder white sand. It's known as the "Jewel of Mexico" and Cancun adventures await you there.
Cancun and the Riviera Maya offer world-class resorts, international dining, unique shopping, pampering spas, amazing cultural experiences and plenty of water activities.
There is so much to do whether you seek adventure, history and culture, exploring nature or you just want to spend your days relaxing in the sun and sipping tequila.
Currently, COVID-19 testing is NOT required for US citizens entering Mexico and getting there is easy from most gateways.  Please note that entry and exit requirements are subject to change.
Check out Destiny Travel and Group Tours' recommendations for your Cancun adventure!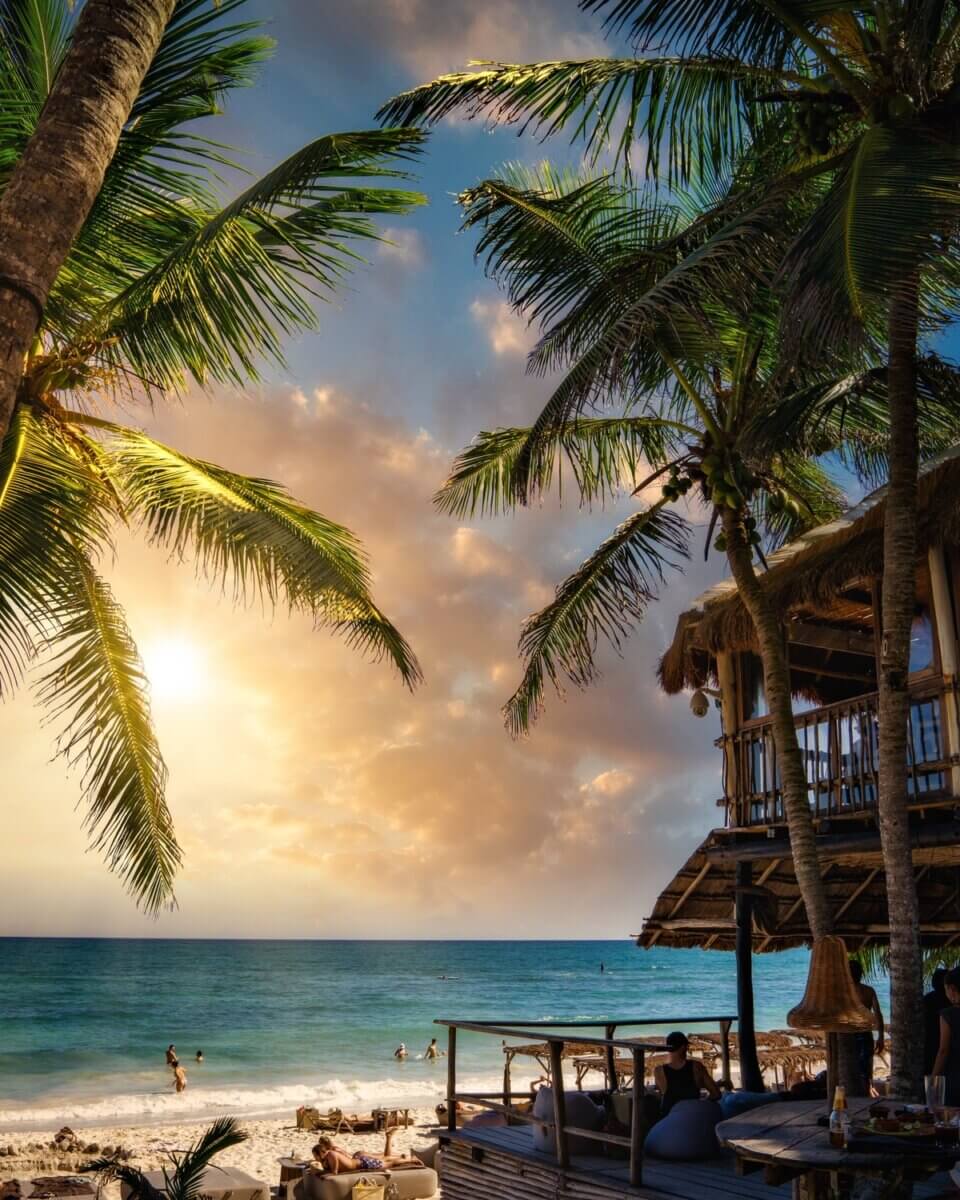 Cancun adventures – a shopping meca
There are plenty of shopping opportunities in Mexico, with everything from modern malls to open air street markets. Most hotels have shops, as well. If you feel like bartering, head for the open-air markets. Visit Mercado 28 (Market 28) in the center of downtown for handmade Mexican souvenirs. A few blocks from the Market, you can find Palapas Park. Watch a public show or listen to live music. Shop for unique crafts and try a marquesitas, a kind of rolled cream that is usually filled with cheese.
Some good local buys include:
Kahlua
Tequila
Vanilla
Gold & Silver Jewelry
Perfume
Hand-made crafts
Beachwear
Imported goods

The nightlife is alive in Cancun
The nightlife is great in Cancun. You can enjoy a variety of bars and nightclubs, impressive shows and some of the best DJs playing music late into the night. The all-inclusive resorts have their own unique entertainment for guests and it is complimentary with your stay.
Indulge in Cancun Dining
There are so many places to eat in Cancun, and you will no doubt discover places on your own while wandering the downtown or festive villages. I love the sidewalk cafés downtown; it's a great place to enjoy lunch and people-watch. 
Many of the resorts have renowned chefs from around the world creating a culinary adventure that will satisfy every foodie.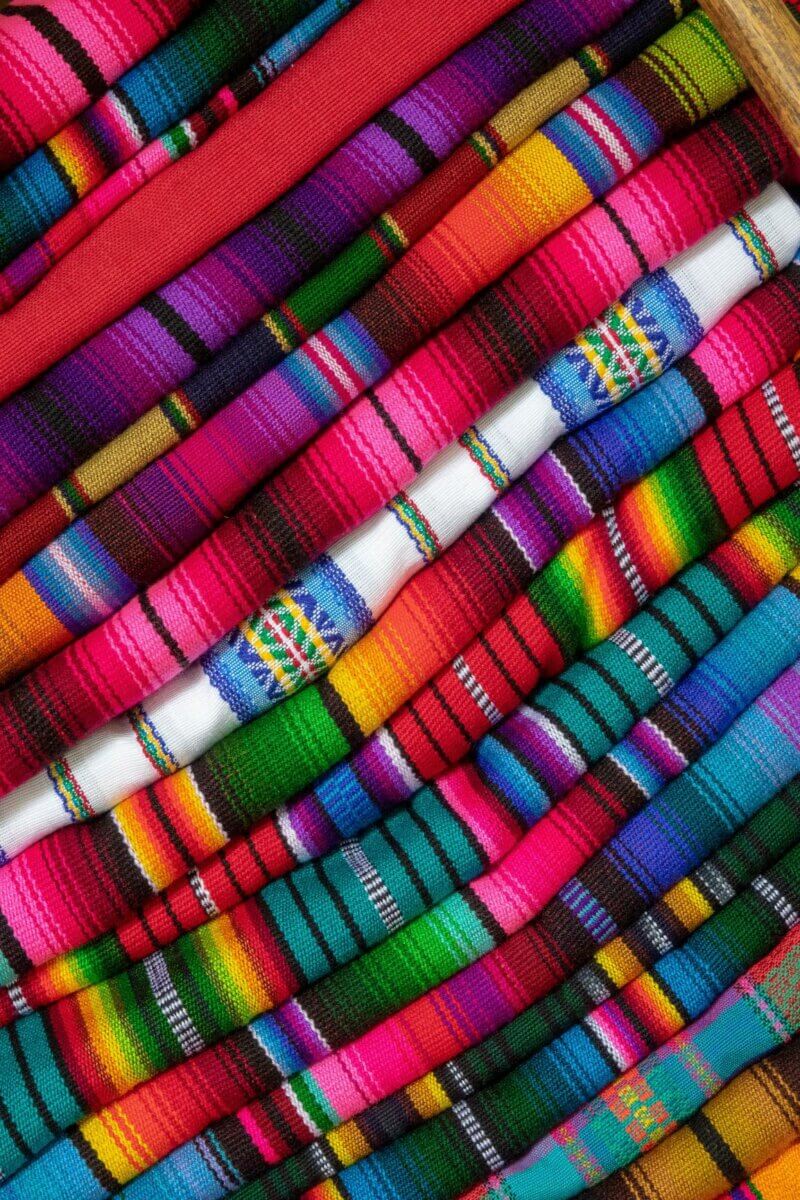 My favorite Cancun Adventures
Many types of tours are available to you in Cancun and Riviera Maya. Most can be arranged in advance or at your hotel. These are some of my favorites!

Ballet Folklorico:  This is simply magnifico! A display of ancient Mayan ritual and folk dances from all over Mexico. Beautiful costumes and lively Spanish music combine together to produce an unforgettable evening of color and pageantry. Includes buffet dinner, open domestic bar and entertainment.
Tulum & Xel-Ha: (pronounced Shell-ha) Take a tour via air-conditioned motorcoach with a local guide. The trip includes a visit to the ancient Mayan city of Tulum. The guide will lead you through the city and explain each temple and ruin with all the folklore and mystery. Afterward, you can climb the pyramid or do a little shopping. Then on to the Xel Ha for some extraordinary snorkeling in this beautiful natural aquarium.

Captain Hook Pirates Night Cruises: Yo ho, ye land lubbers! Get ready to set sail on the tropical cruiser to Treasure Island (Isla Mujeres) for adventure and frolicking on the beach. Treasure Island cruises come complete with food, costumes, games and open bar.
Museo Maya de Cancun (Mayan Museum): This museum has an amazing collection of Mayan artifacts. This interesting venue depicts the Mayan culture of the Yucatan Peninsula. An ancient Mayan calendar is on display — the model for the modern-day calendar we use today.

Cozumel: Visit the island of Cozumel for shopping, Mexican cafés and snorkeling or diving on the reef. The reef is accessible at Playa Car National Park and is truly unique experience. There are restrooms, showers, and a restaurant on site. You can rent all your gear there or take your own.

Xcaret: Nature's paradise! A true nature adventure awaits you at this eco-park. Swim through caverns along an underground river or in the crystal-clear lagoon. Visit the zoo and botanical garden. Snorkel through and underground caves, swim with dolphins, enjoy horseback riding or just sway in a hammock with a cool drink. The Xcaret group has a total of six fantastic parks, each with a unique theme: Xcaret, Xenses, Xel-Ha, Xplor, Xplor Fuego, and XoXiMiLCO.
Chichen Itza: The Mayan culture is one of the richest ancient cultures in the world. Built in 600 AD, you can discover this historical archeological site. Chichen Itsa was a ceremonial and religious center for the Mayan people.
Parque Chankanaab: Located south of San Miguel, this park offers a combination of history, archeology and recreation. There is excellent snorkeling and diving at the underwater park where you can spot sunken ships, anchors, statues and tons of tropical fish. The Yucatan Peninsula sits on the second longest barrier reef in the world — ideal for scuba diving and snorkeling!
Visit Destiny Travel and Group Tours today to book your perfect vacation!