When we think of tattoos as an artform, rarely do we consider the long-term impact a design or string of words can have on our consciousness. Selecting a tattoo is a process, and often the meaning behind the designs we choose carries a story or a message that we choose to share or hold close to our hearts. However, in the case of Conscious Ink Temporary Tattoos, they can also support mental health and serve as a disruptor of self-defeating thought patterns. You can also utilize them if you aren't sure of a permanent route that is right for you.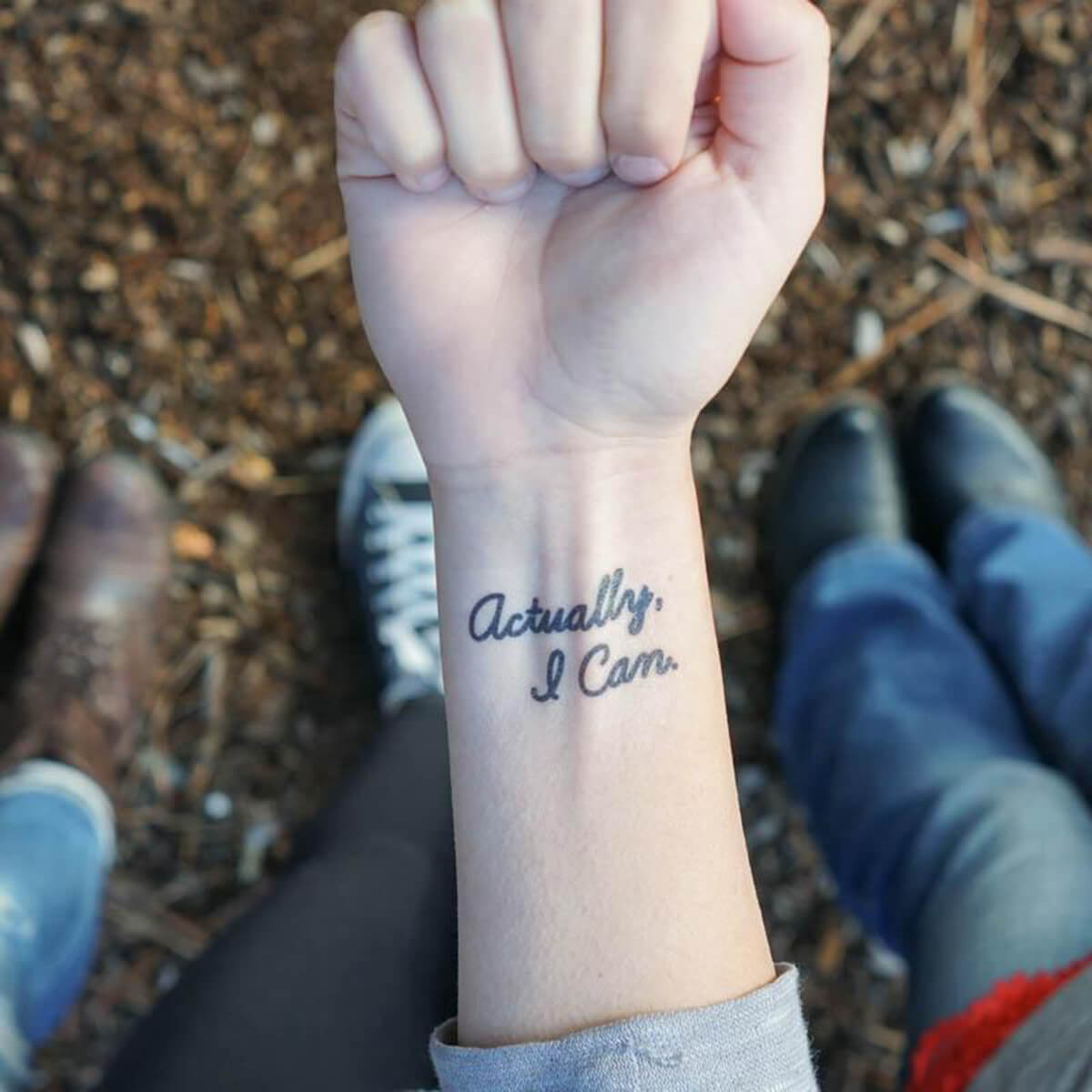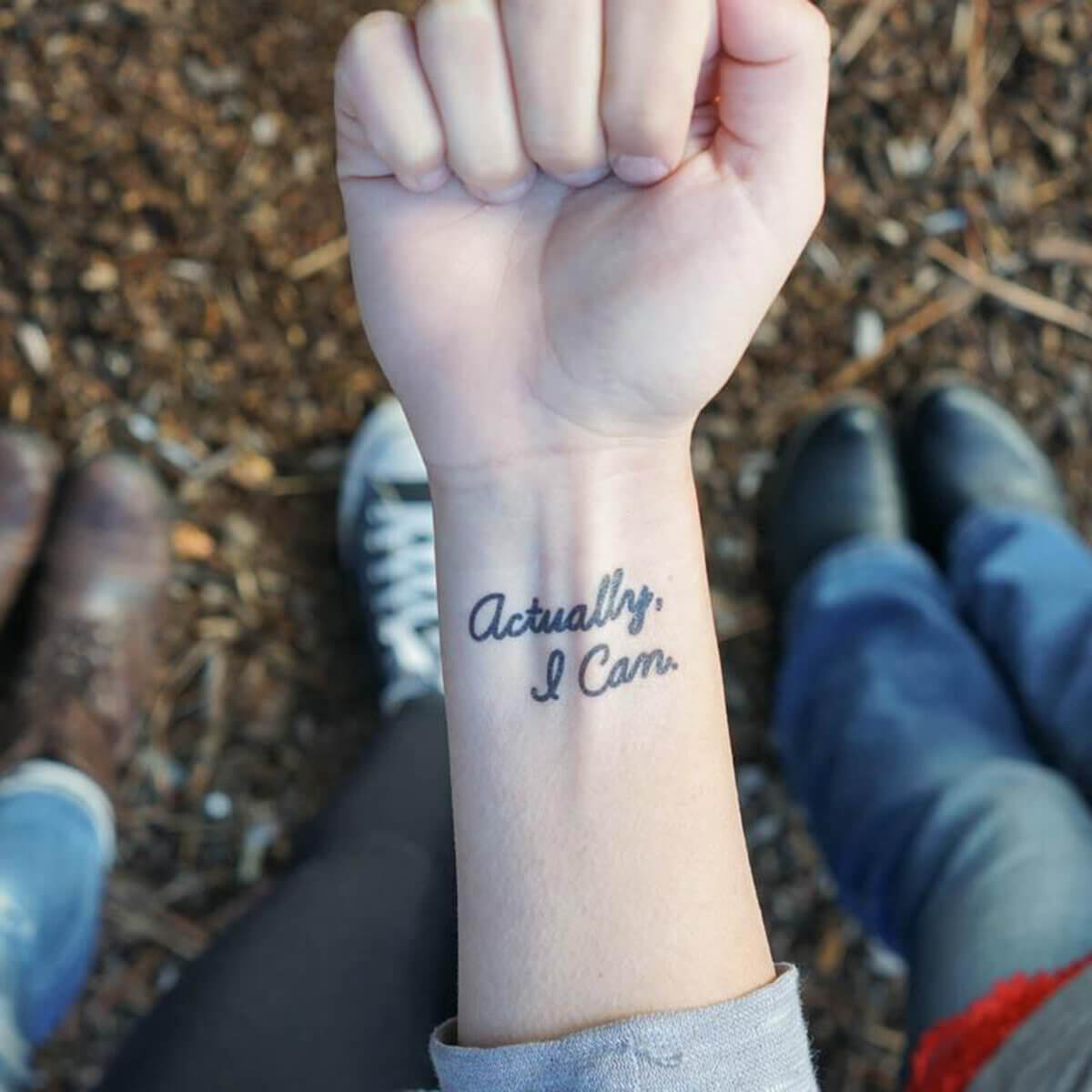 Tattoos That Convey Positive Messages Through Words, Quotes & Affirmations
Meditation, yoga and hiking are all popular self-help rituals, but once the ritual is complete, it can be easy to fall back into old patterns of frustration or general discontent. Conscious Ink has flipped that narrative on its head by offering a product that not only keeps positivity top of mind, but top of body, too! Transformation coach and founder Frank Gjata created Manifestation Temporary Tattoos with more than 500 positive words, inspiring quotes, and empowering affirmations.
It's easy to find the perfect message to support you with whatever you'd like to manifest into your life. The influence of positive messages can extend deeper, and Conscious Ink believes that the temporary tattoos they've created can interrupt habitual, self-defeating thought patterns, a concept supported by Dr. Emoto's research on how even water molecules are impacted by our thoughts, words, and feelings.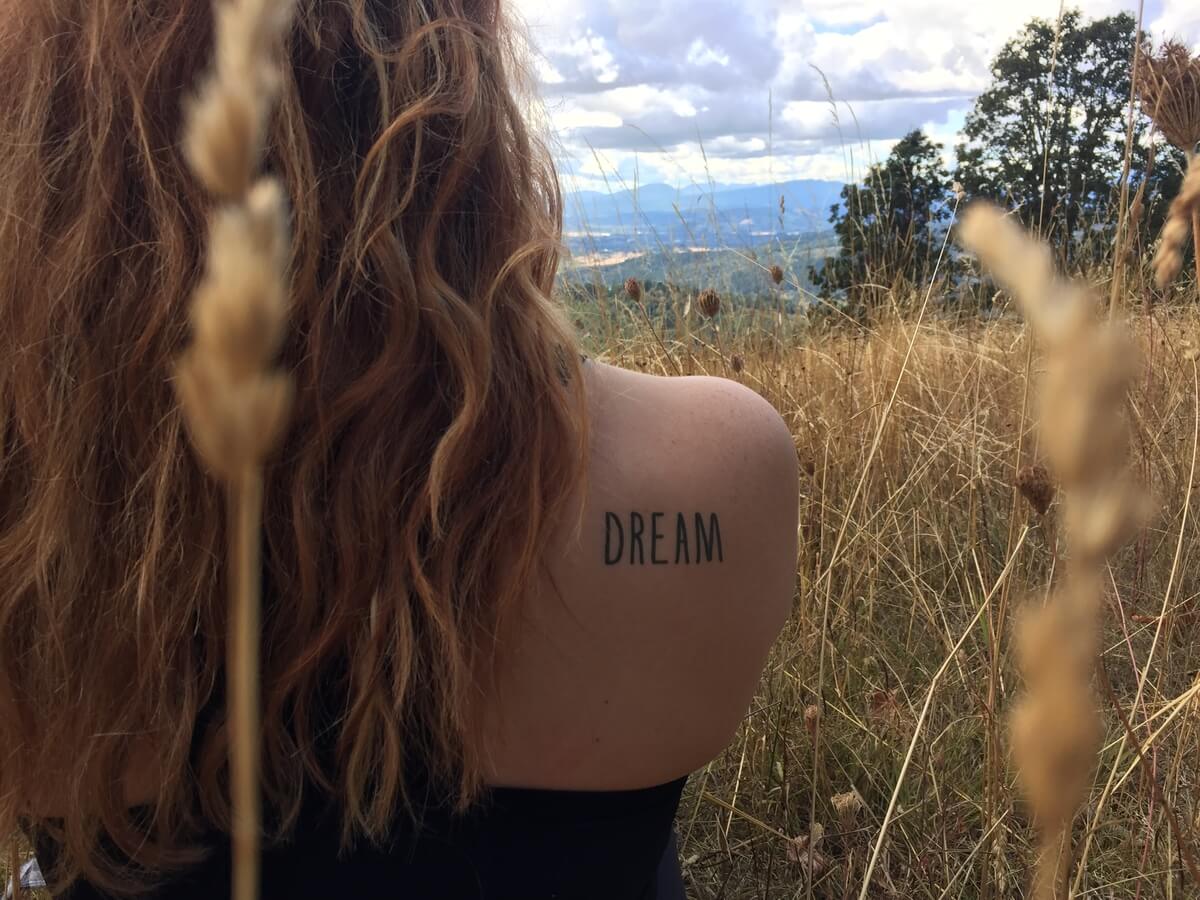 Conscious Ink's Manifestation Temporary Tattoos Offer Many Benefits
Not only are Conscious Ink's temporary tattoos beautiful — they look like the real thing! In terms of aesthetics, each Conscious Ink Manifestation Tattoo has been thoughtfully designed to convey the essence of the word, quote or affirmation. Another benefit of the temporary aspect of these tattoos is that you can switch them up to suit your mood or to shift your vibe depending on what you plan to manifest for your life at any given time. Most importantly, Conscious Ink's temporary tattoos are safe, non-toxic, and exceed safety standards for the US/FDA, Canada and the EU. Made in the USA. They contain no animal products and are never tested on animals.
If you're experiencing self-defeating thoughts or outdated beliefs that require a shift in perspective, Conscious Ink's positive affirmations are ready to disrupt habitual self-defeating thought patterns and affirm new, more efficacious ways of thinking. Learn more about Conscious Ink's mission to raise our own consciousness as they uplift the entire world!