For better or worse, TikTok has been my saving grace during the COVID-19 pandemic since the Tiger King era of lockdowns. Although I'm not creating fast-talking "day in the life" vlogs or posting any footage of me dancing (something that will never happen), there is, however, a Tik Tok trend that I hope will stay the course. Enter: The Hot Girl Walk — the latest wellness trend in 2021.
What's a Hot Girl Walk?
The premise of the Hot Girl Walk, also known as the #HGW, is simple. According to the trending voiceover, a Hot Girl Walk is an hour-long walk where all you think about is how hot you are, things you're grateful for, and all of your goals, hopes and dreams. The best part of all? It's easy and accessible, meaning that there's no room for excuses. By going on Hot Girl Walks, you're not only focusing on your physical health, but are working on your confidence and nurturing your mental and emotional health, too.
The hashtag #hotgirlwalk currently has 5.9 million views on TikTok. There are hundreds of videos of women out in their daily walks either alone or with friends, often sporting their favourite athleisure sets. And although it's always fun to get dressed and meet personal fitness goals, it's refreshing to see a health and wellness trend that doesn't cost a thing while also tapping into the power of positive thinking and manifestation. According to the Mayo Clinic, the power of positive thinking can help you cope through times of stress, decrease your risk of depression, and boost your overall heart health.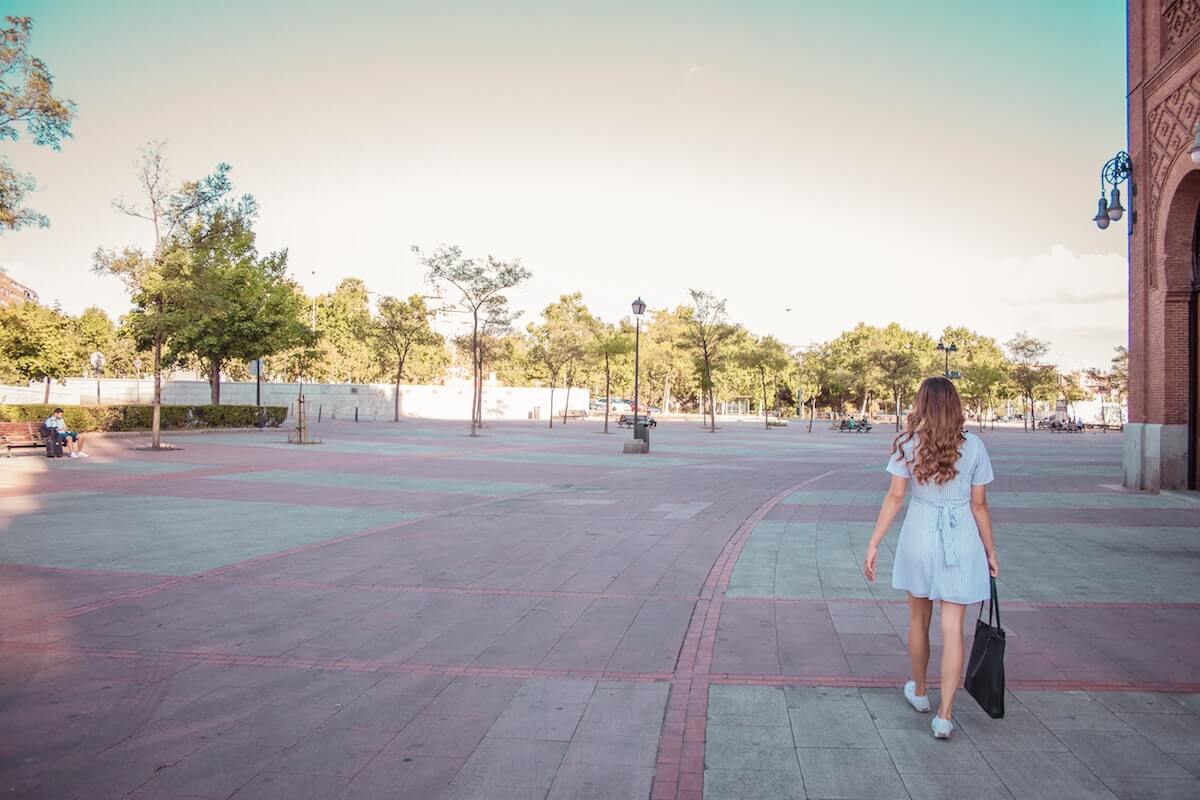 Why I love these walks
As someone who calls a cozy 350-sq.ft condo in the heart of downtown, home, buying a Peleton or any other workout machines isn't an option, and YouTube workout videos in a tiny studio can only take me so far. And so, I've been going on a lot more walks than usual this year. During the pandemic, I found joy in trips to the Harbourfront or strolling down King West in my search of Toronto's best-iced coffee.
But as much I've enjoyed these daily adventures, it's all too easy to get lost in my latest podcast, audiobook, or whichever Taylor Swift album I'm playing on repeat for that particular week. With all the stress and anxiety we're under, it can be hard to stay present, and it's easy to zone out.
Similar to most people, quarantine has given me ample time to think. And after everything we've been through this past year, it can be hard to stay optimistic and focus on the now. The best thing about Hot Girl Walks is that it gives you time to tap into manifesting good things to come into your life, all while getting your body moving and enjoying some fresh air.
The power of Hot Girl Walks' positive energy
I've always been a firm believer in the power of positive thinking, but it's never been part of my daily routine until now. By going on my own Hot Girl Walks, I've been able to carve out time each day where I'm focused on keeping positive. I spend time thinking about my strengths, looking back at my favourite memories, and dreaming about everything I want to do in the future. And that makes me feel pretty hot in my books.
Ready to get walking? Listen to these five motivating podcasts on your next Hot Girl Walk, or try one of these empowering thought prompts.