Last Updated: Oct. 18, 2022. It's official: Hot Girl Walk season is upon us. In case you're a TikTok newbie, the Hot Girl Walk started as one of the app's most popular wellness trends and has turned into a full-blown confidence movement with over 500 million views on the hashtag.
The trend is exactly what it sounds like: a daily walking ritual for anyone who identifies as a hot girl to channel their most empowered, confident and badass self. Many industry professionals are on board with the Hot Girl Walk workout, because it's all about becoming your most healthy self. Walking is also widely considered one of the most beneficial forms of daily exercise, so taking the time to get more steps in throughout the day can help you improve your heart health, normalize blood sugars and much more.
A daily walking ritual is also one of the best things you can do to boost your mental health. In addition to giving your body a rush of endorphins, a daily solo walk can give you a chance to connect with your innermost thoughts and feelings, and reflect on whatever is going on in your life right now. Plus, the Hot Girl Walk is a great chance to catch up on your favorite playlists and podcasts, which can also help you gain confidence, motivation and a fresh perspective on life.
How to Make the Most Out of Hot Girl Walk Season
Ready to hit the pavement for Hot Girl Walk season? Here are four ways to make the most of your next empowering promenade:
1. Connect with Affirmations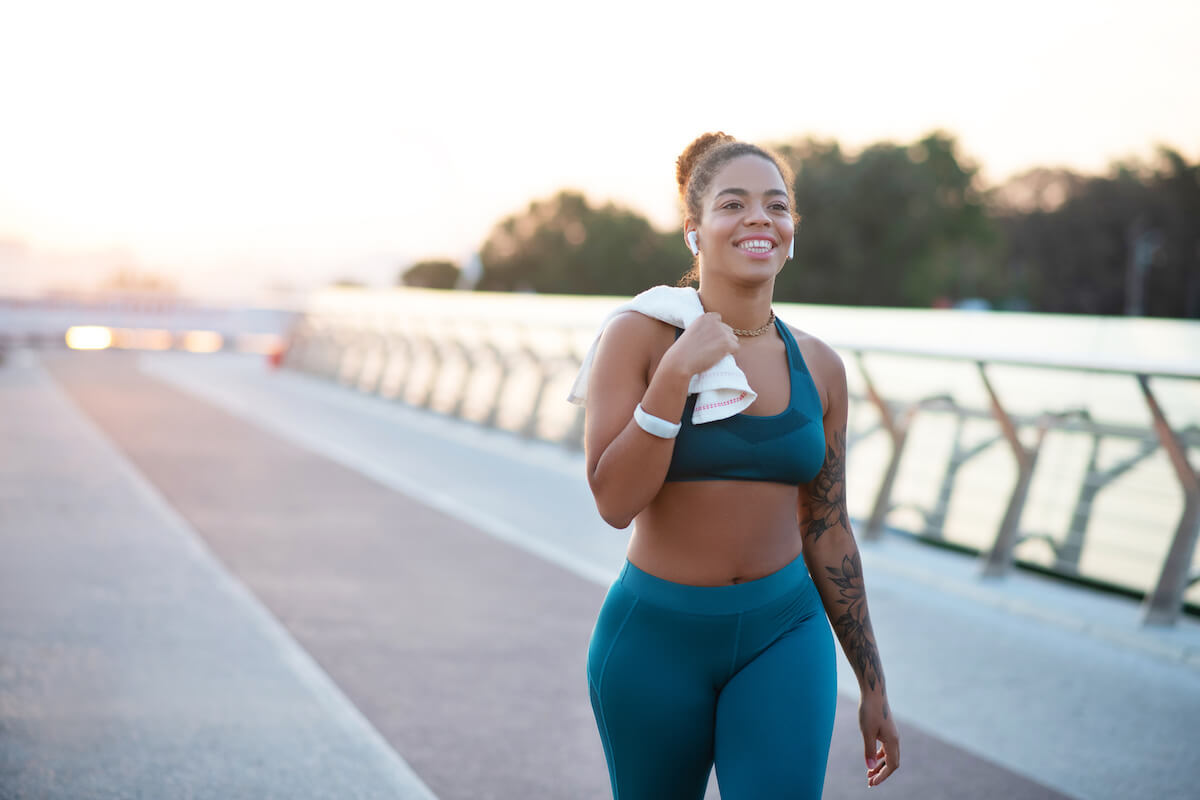 A positive affirmation is essentially a statement you repeat to yourself either out loud or in your mind to reprogram your thoughts about a certain subject and train your subconscious mind to adopt new beliefs. For example, if you're hoping to channel a more empowering mindset about your career, you might select an affirmation like, "I do work that inspires me every day."
The idea is to choose a statement that makes you feel good when you repeat it and is somewhat believable — it shouldn't be so much of a stretch from your current experience that it triggers feelings of anxiety or overwhelm. If you need some ideas, you can try an affirmation card deck like this one. Once you've selected your affirmation, use it as a mantra on your Hot Girl Walk to help you convince your mind of its ultimate truth in your life.
2. Think About What's Going Well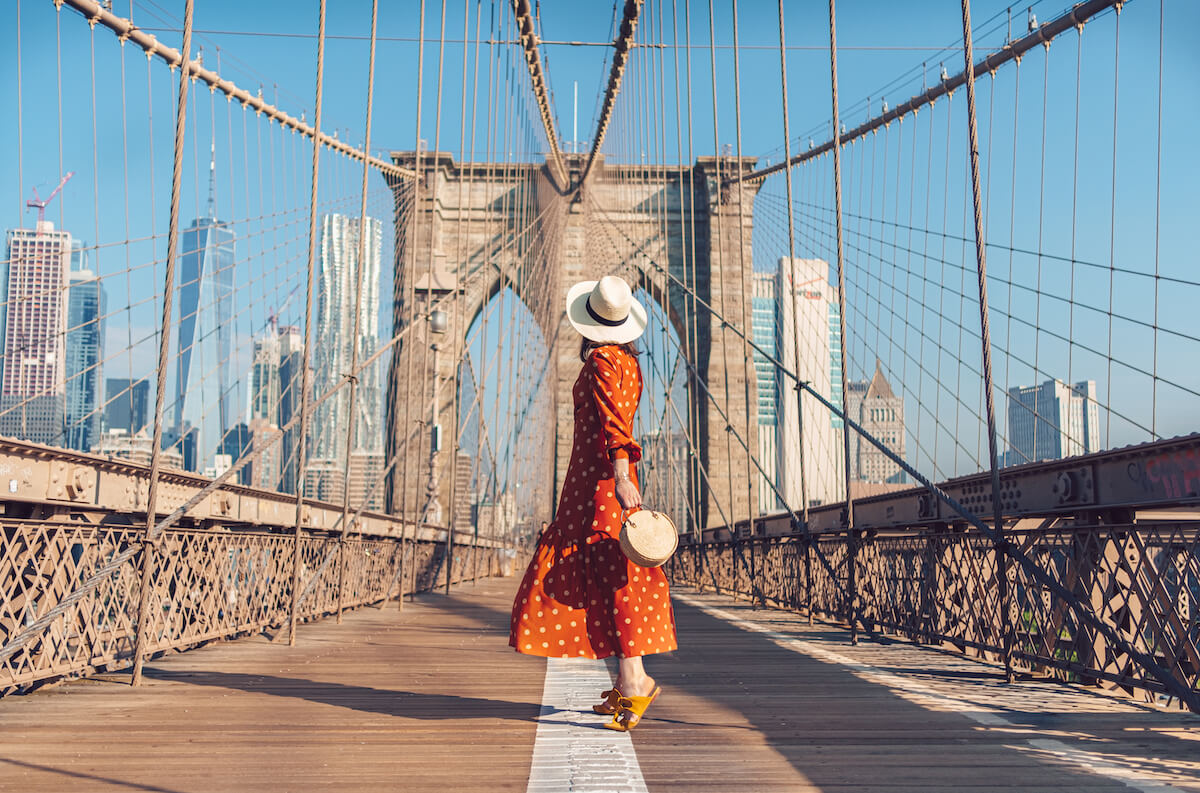 The Hot Girl Walk is all about channeling your inner baddie and boosting your confidence, so it's definitely not a time to dwell on problems or negative aspects of your life. Instead, make a list of everything that's going well in your life right now so you can contemplate it for Hot Girl Walk season. A gratitude journal like this one can be a great help!
What you focus on grows, so thinking about what you love about your career, relationships and anything else in your life will help you cultivate more of these positive experiences.
3. Craft the Right Playlist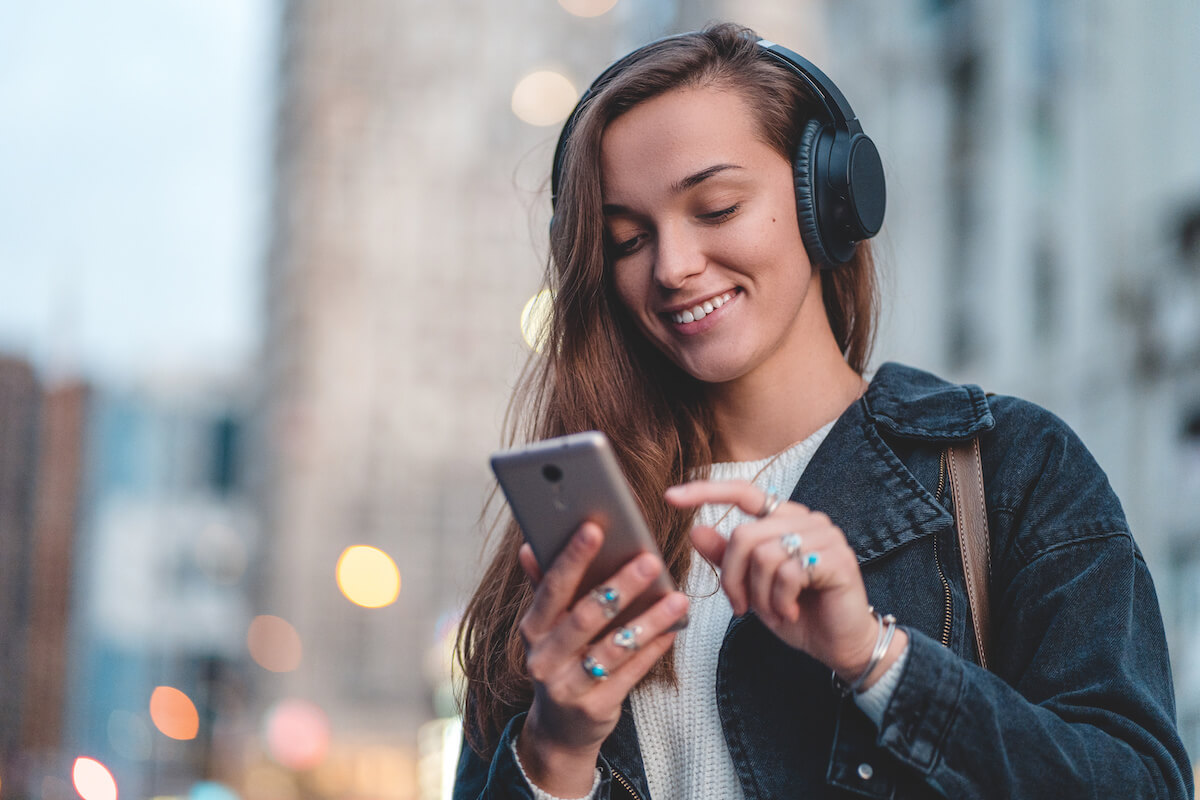 Finding the right music is a key component of the Hot Girl Walk (unless you opt to listen to a podcast episode instead or an audiobook). Music has the power to uplift our spirits so crafting a killer playlist will be essential for Hot Girl Walk season.
Everyone has their own unique taste in music, so of course, use your discretion here. It doesn't matter whether you go for country music, pop, rap or even classical music — the important thing is that you choose songs that make you feel empowered, uplifted and inspired to take on the world.
4. Choose Your Path for Hot Girl Walk Season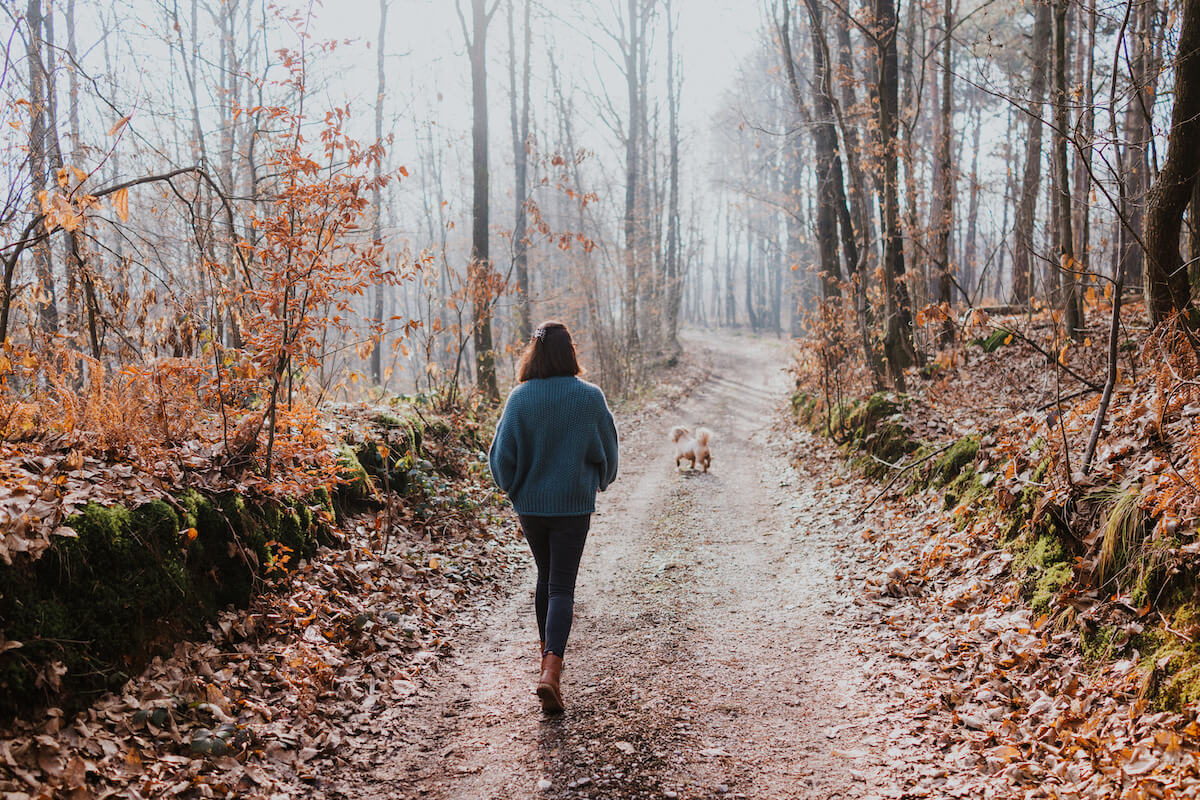 Whether you live in the city, the suburbs or on a farm, we can all join in on the Hot Girl Walk fun. The key is choosing a walking path that gives you a chance to let go of inhibitions and strut your stuff like no one's watching.
Try to avoid routes that could be potentially triggering for you, like walking by your ex's place, for example. Instead, opt for a walking path that makes you feel — you guessed it — your best. While walking in nature has been proven to help people cultivate mindfulness, gratitude and a calm state of mind, you can still reap these benefits in an urban setting or even on a treadmill, so really any setting that's safe and conducive to a long walk is fair game.
According to TikTok influencer Mia, who is credited with starting the trend, a Hot Girl Walk is a four-mile walk (that should take about an hour) but there's really no specific time limit or distance you need to aim for. Lace up your sneakers and start with a daily 20-or-30 minute walk and work your way up to an hour or more for Hot Girl Walk season.
All products listed in articles are independently selected and curated by our editorial team. If you buy something we link to, toast may earn a commission, which supports our mission of sharing positive, inspiring and helpful stories with everyone.