Kelowna is British Columbia's Okanagan urban centre and a great place to get a taste of what the region has to offer. Its confluence of vineyards, orchards, market vegetable growers and gorgeous scenery combines with sun-drenched summertime lake life and legendary wintertime skiing to make the city a gourmand's dream. It is also a great launch point to the Okanagan's several distinct, wine-producing regions, including the Naramata Bench, Similkameen Valley and Golden Mile Bench. While the COVID-19 pandemic has dampened tourism and fine dining everywhere, Kelowna restaurateurs, caterers, brewers and vintners have made the best of things and created one-of-a-kind dining experiences in the process. Let's explore some food & wine in Kelowna.
Dining bubbles — clear outdoor 'rooms' for individual tables — have become popular, as shown in our lead image. Frind Estate Winery (@frindwinery) in West Kelowna has outdoor bubbles available for a set menu at dinner, brunch and High Tea. The Curious Café (@thecuriouskelowna) in downtown Kelowna is offering a four-course chef's menu, with their usual focus on whole, fresh comfort food.
---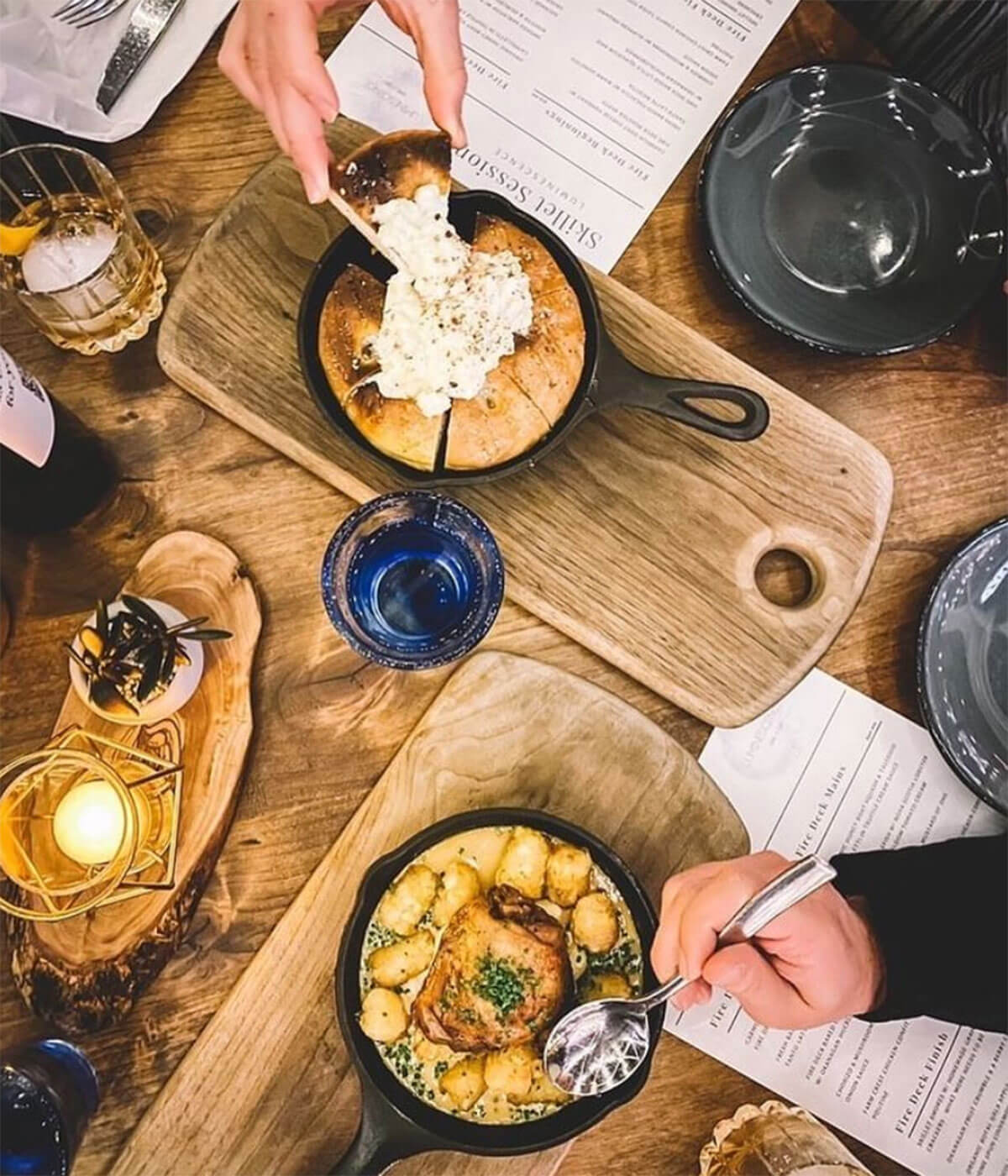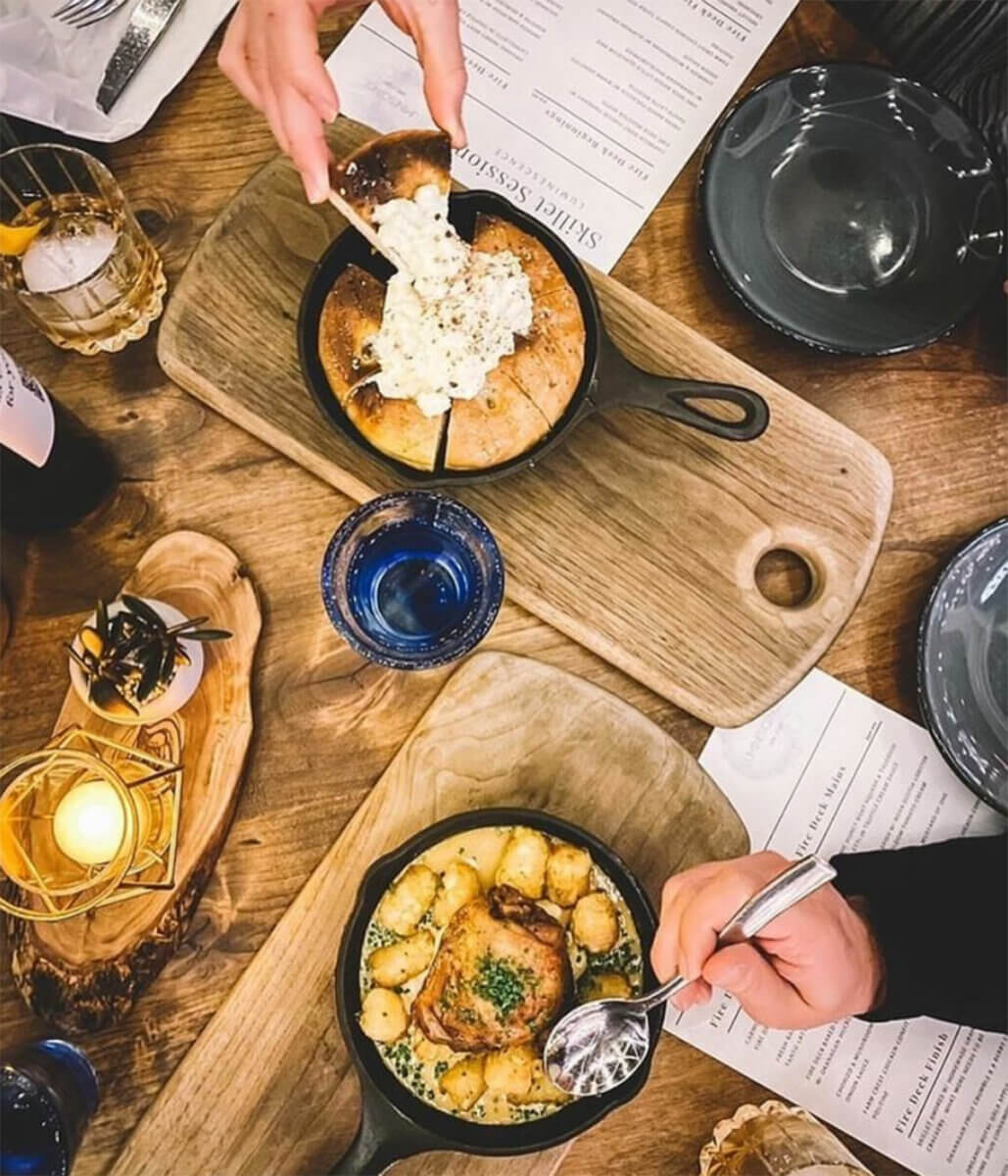 Oak + Cru (@oakandcru) has created two special experiences within the Delta Grand Okanagan Resort. They've set up bubbles for "Luminescence Dining" or cocktails for up to six people on a beautifully lit patio that overlooks Lake Okanagan. You can also book the wine cellar for five to six people for an upscale evening spent surrounded by 2,800 bottles of wine. Plus, they offer a mobile menu to place takeout orders or to request in-room delivery at the resort.
---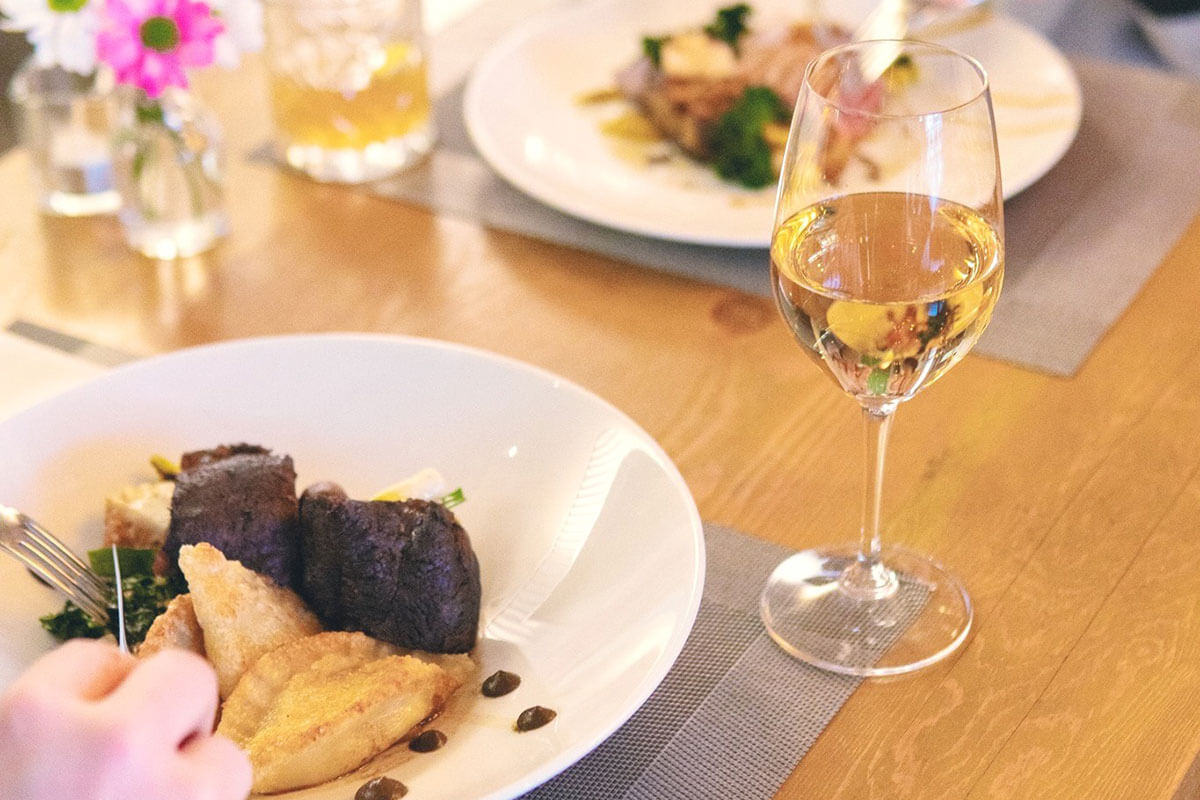 Down the lakefront promenade from Oak + Cru, award-winning Waterfront Wines (@waterfrontcafeandcatering) offers their carefully sourced, seasonal, high-end menu — as well as menus for special occasions like Valentine's Day — for takeout, as well as for socially distanced dine-in and catering. They do ask that you give 48 hours' notice for their potted foie gras or crème brûlée — food that makes you go weak in the knees takes time.
---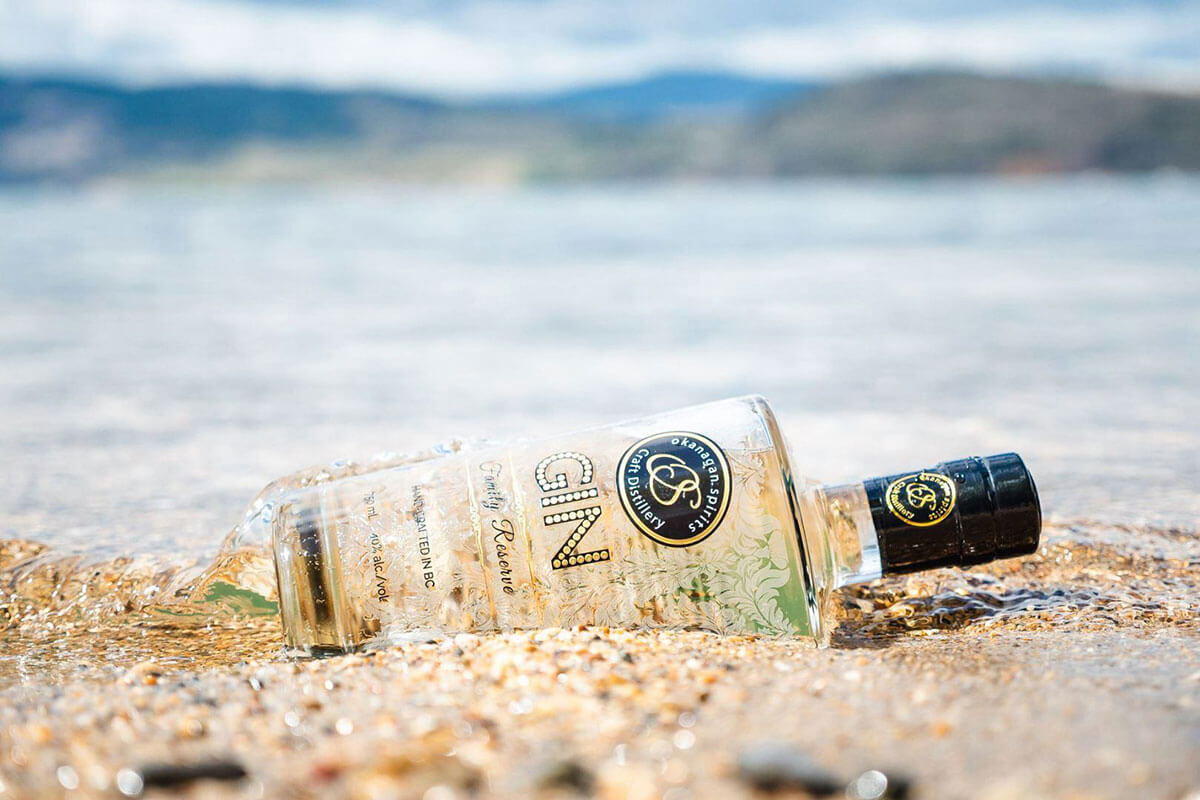 ---
The world has changed, but Kelowna's restaurants and wineries have responded with creativity and ingenuity. Whether you prefer ordering in or going out (to a crystal igloo, perhaps), there are now plenty of safe, imaginative ways to enjoy the vibrant food and wine offerings of the Okanagan.