What if you, me, anyone could invest in emerging companies that could change the world? What if we could invest in those companies from the very beginning? 
Traditionally, investing in start-ups and early stage companies has been limited to angel investors, VCs and wealthy investors. The other 99% has been locked out from investing — and entrepreneurs have been dependent on the same small group of investors. 
FrontFundr is aiming to change that. Founded in 2015, FrontFundr is an equity crowdfunding platform that gives Canadians the ability to invest in startups, growth companies and later-stage private companies. 
Be Your Very Own "Dragon"
With a wink to the television show Dragon's Den, Peter-Paul Van Hoeken, founder and CEO of FrontFundr, describes the platform as "enabling anyone to be a Dragon, and invest in companies they believe in."
Through FrontFundr, you evaluate the businesses, invest with your values in a business you're passionate about and become a co-owner in their journey and a part of their future. It becomes your company — you own shares in it.  
Invest in 12 Minutes, for as Little as $250
Investors can complete their investment through FrontFundr in just 12 minutes on their phone, and all documentation processing is done and managed through the system. For as little as $250, you can invest in a company you care about. 
"It really comes down to being able to passionately support the businesses and work on your own financial independence," says Trieste Reading, manager of campaign strategy for FrontFundr."And for companies, it's a great way to build brand champions and brand ambassadors." 
To date, FrontFundr has helped Canadian businesses raise over $70 million in total. Approximately 70 companies have successfully completed a crowdfunding campaign on the FrontFundr platform, which has over 25,000 users and offers investment opportunities in various industries, including food and beverage, finance, technology, real estate and fashion.
New Opportunities for Investing in Private Companies
François Royer Mireault, founder of highlow, a Montreal-based marketing strategy firm that works with businesses from big brands to startups, has made four investments through the platform, including one in FrontFundr itself.
"FrontFundr is a way to access investment deals that are otherwise almost impossible to access as an individual or retail investor," Mireault says.
He adds that the top benefits from using FrontFundr is that it allows you to invest in private companies you think have great potential.  
"All the legal documents are done online through FrontFundr, which makes it accessible," Mireault says. "The capital world is such an obscure market, and FrontFundr is really a game changer. You can make investments and it scales pretty well."
He says that not only can you use the platform as a training ground, but you get to see the process, live it and make an investment: "If you have discretionary money, why don't you invest in private companies in Canada that you believe in? I think it's a great exercise."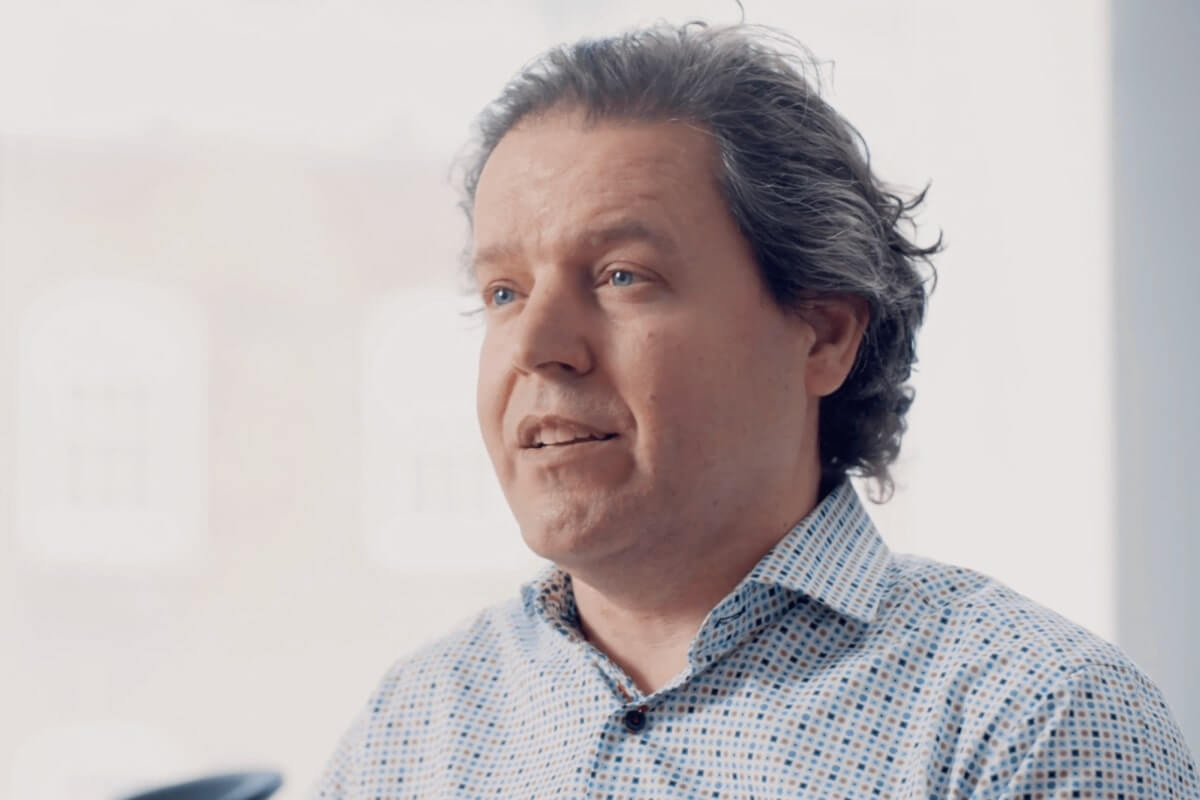 Frontfundr Launched a Capital Campaign on Its Own Platform 
FrontFundr is now seeking to raise $1.5 million to accelerate its growth. In particular, they're looking to scale up the team to support more businesses. So far they've raised more than $1.2 million from strategic investors. The campaign, now open to the FrontFundr community and the public, closes June 18th.
"The market for early stage funding and investing as well as our company reached the inflection point," says Van Hoeken. "So with this financing round the goal is to solidify and build out our leading position in the Canadian market, ramping up marketing, sales, operations, as well as advancing our technology platform."
Pushing the Boundaries of Technology
Trieste Reading says there's been a significant shift in the technology landscape over the last year-and-a-half. "COVID-19 has really accelerated a lot of that forward," she says. "With our solution, we are pushing the technology boundaries and advancing the overall financial industry so it's a much more engaging experience for investors and the entrepreneurs who are raising capital."
Van Hoeken says the goal is to scale up fast and build volume: "As a company we want to create an accessible and inclusive marketplace, enabling the public to invest in early stage companies and provide emerging companies access to a massive new pool of capital." 
By opening up investing to everyday Canadians, FrontFundr estimates there's an opportunity to unlock an additional $2 billion per year in private capital funding.
Frontfundr Wants to Level the Playing Field
Only three per cent of venture capital funding goes to female entrepreneurs, and only 12 per cent of decision makers in venture capital firms are female. The bottom line is female founders are underfunded and underrepresented. That's even more so the case for female founders of colour, who face even greater barriers in raising capital. 
Stacey Martin, the first Black female founder to raise capital on the FrontFundr platform, completed her equity crowdfunding this spring raising over $250,000 for her business. FrontFundr is hoping to see more entrepreneurs follow suit.  
In March 2021, FrontFundr launched an initiative with The51, a financial feminist platform, focused on promoting female-founded businesses and raising awareness with female investors to create a more inclusive and accessible marketplace.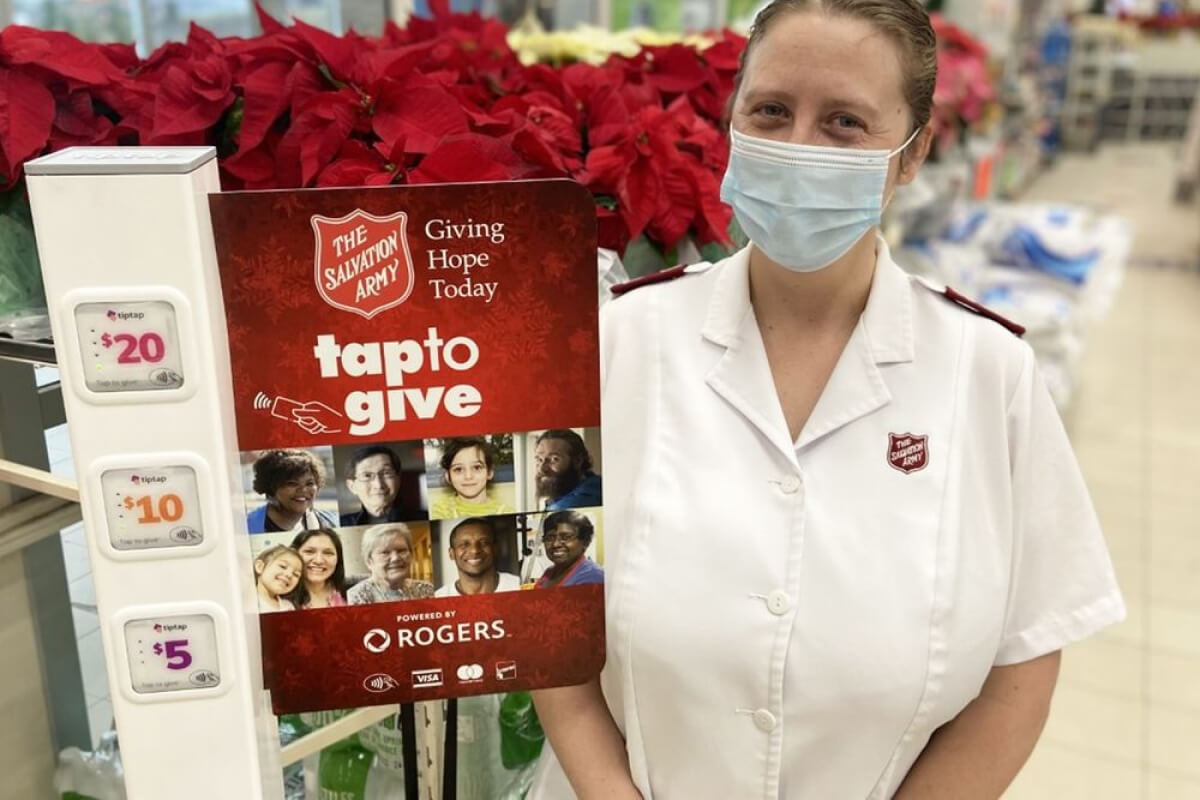 A Canadian Start-up Raised Over $850k Through Frontfundr
Equity crowdfunding can be a complement to a more traditional way of raising capital — FrontFundr is not in competition with traditional funding methods. 
tiptap, a developer of a micropayment device designed to increase sales and accept donations, is replacing cash and coin with "the world's simplest way to accept touchless payments and donations." tiptap successfully raised $870,000 in its FrontFundr campaign this year, which supported the firm's overall capital raise of close to $8.8 million. 
"We were confident the organization is just going to grow and grow and likely lead to an IPO," says tiptap CFO Stephen Hutchinson, describing tiptap's capital raising experience with FrontFundr. "We wanted the ability to let people with maybe $250 or $500 also participate in the ride with us." 
tiptap landed over 300 investors in total from FrontFundr, which they layered on top of a brokered raise that brought in about 50 additional individual investors. 
Companies Gain Brand Ambassadors Through Frontfundr
A big part of the raise that tiptap did on FrontFundr was to support an upcoming campaign to end homelessness in Toronto. By gaining new shareholders through FrontFundr, they now have brand ambassadors not only for their company, but also for their charitable work. 
"One of the benefits that I didn't really imagine was that because of the low dollar entry it added a lot of shareholders for a company as youthful as us," Hutchinson says. "That's going to fit well into our model of social impact. We'll be able to engage far more people far more quickly to tap and support a cause. For the homelessness campaign, being able to have that many more voices sharing our story right out of the gate is huge."