Sewa — selfless service without any thought to reward or personal gain — is an important part of Sikh tradition. And Sewa is what guides the dedicated volunteers and donors behind Guru Nanak Free Kitchen.
Named after the founder of Sikhism, Guru Nanak Free Kitchen gives out hundreds of food packages every Sunday, rain or shine, to help fight food insecurity in Regina. Amarjyot Sahota, one of the directors of the kitchen, grew up in India where the act of giving out food at the Sikh temple was a common practice. After moving to Canada 10 years ago, he noticed there wasn't anything like it in Regina.
An Idea From a Few Friends Turned into Guru Nanak Free Kitchen  
Wanting to fill the gap, Sahota reached to his friends in the Sikh community for ideas on how they could help. That was when Guru Nanak Free Kitchen was born, and they served their first free meals in August 2018. "As a Sikh growing up, we would do this all the time — this was normal for us," Sahota says. "Coming to Canada we could not find a place to volunteer where we could feel at home so we started the Guru Nanak Free Kitchen."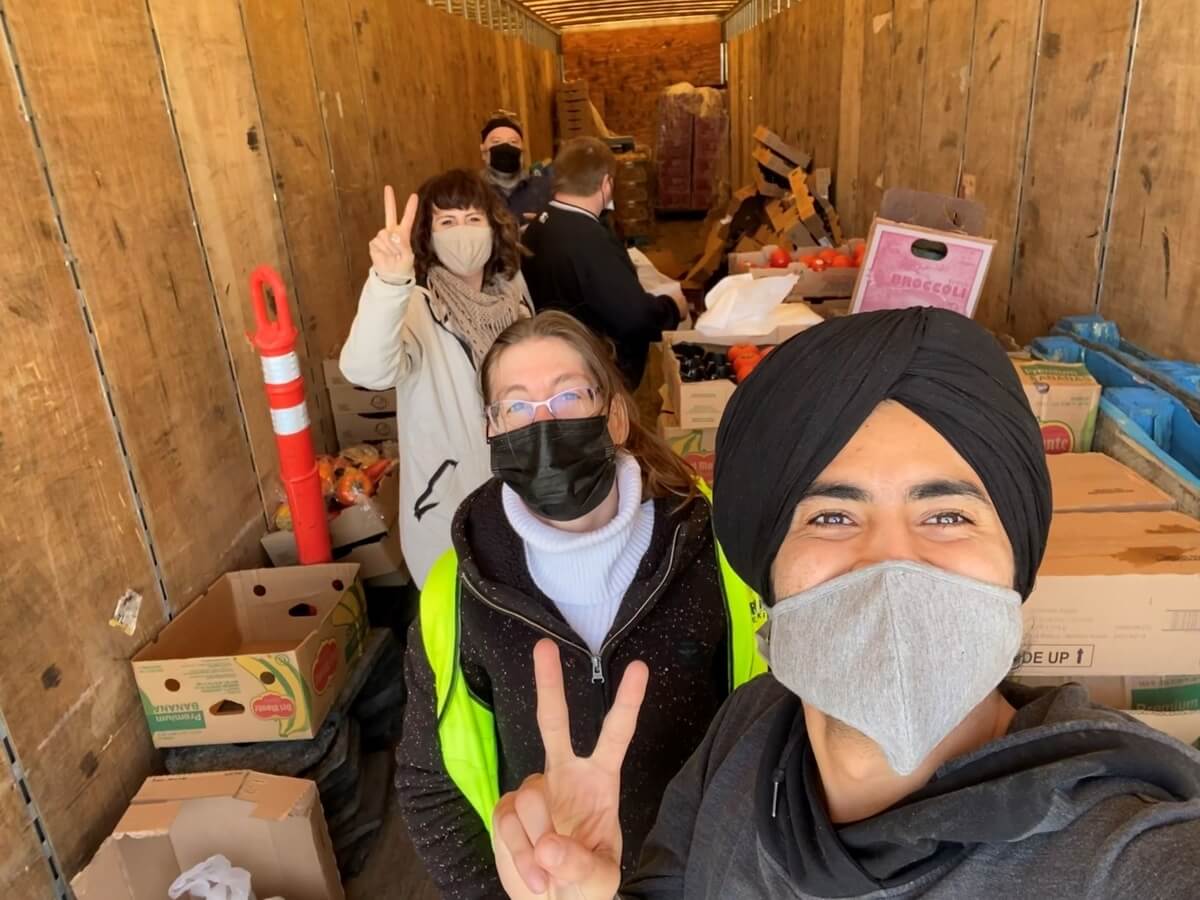 They offer free meals at the corner of Dewdney Avenue and Angus Street from 12:00 to 2:00 p.m. on Sundays. It doesn't matter who shows up — everyone is welcome. When they first started, the Guru Nanak Free Kitchen volunteers would give out a couple of hundred meals. They've grown so much since the beginning that they now serve 700 to 1,000 packs of food delivered by 15 to 20 volunteers on any given Sunday. "We may not be making a huge impact on that person's life — but if we can make sure people have food on a Sunday, that's important," Sahota says.
How Guru Nanak Free Kitchen Feeds Hundreds of People
Now that they've run the program for a few years, they've worked out any kinks and have a schedule down pat. On Fridays, Sahota will go to the supermarket and purchase more than 100 pounds of rice, 30 pounds of chickpeas, 20 pound of potatoes, 36 pounds of pasta, and other food as well as hot chocolate or pop, and water. 'It's a lot of food but we come prepared," he says. "In our culture, we say we should not run out of food. We want to be there for two hours."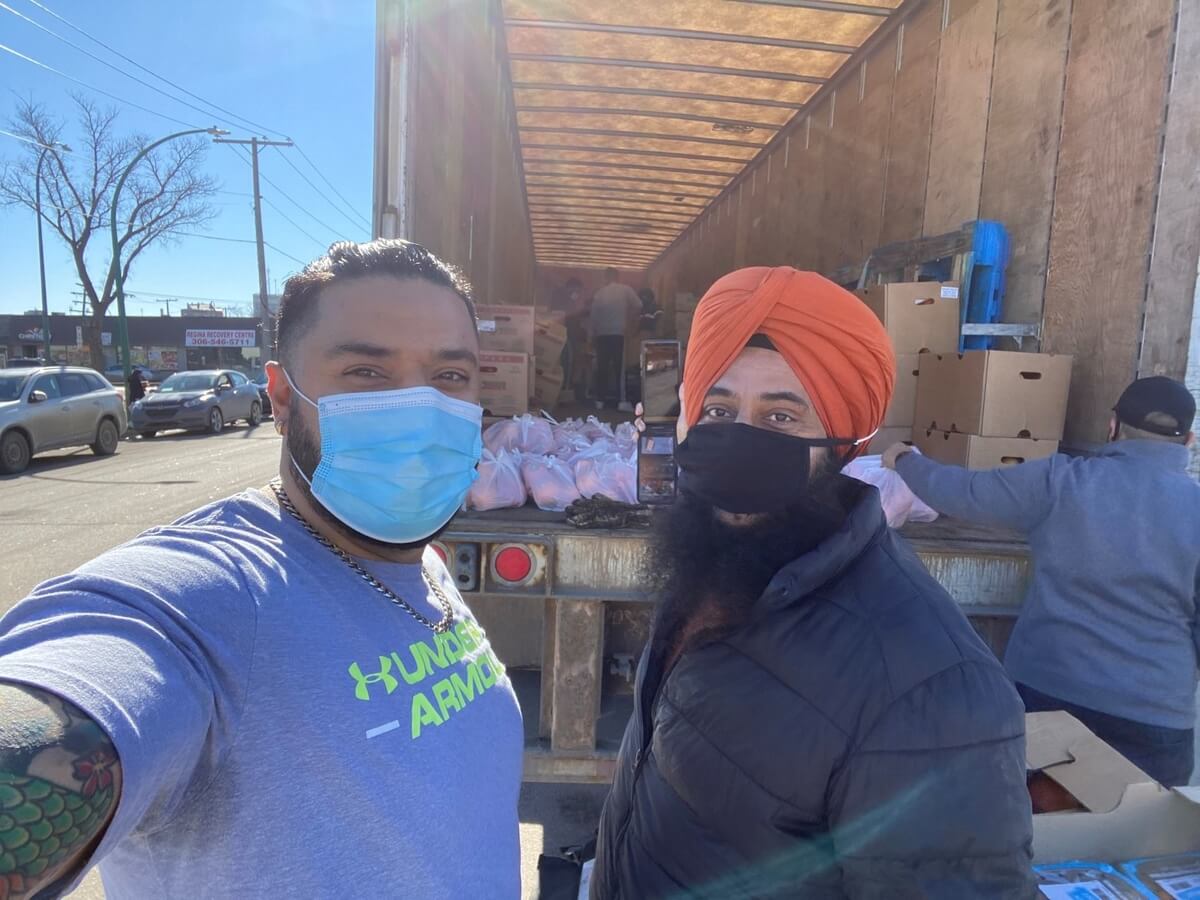 They've also expanded their operations beyond Regina. A separate group of volunteers will be serving food in Moose Jaw every other Sunday, starting May 9. Follow their Facebook page for details.
With every free meal they provide, they're motivated by the knowledge one less person will sleep hungry in Regina. Everything comes back to Sewa.  "We are there for Sewa," Sahota says. "Our whole point is Sewa. We are not there to make money."
Lead photo courtesy Amarjyot Sahota