"There's no place like home – it's where the heart is." Todrick Hall summed it up best when he sang that line on his album Straight Outta OZ. No matter where we go in life, we all just want a place to call home. But not everyone has access to safe and affordable housing. That's why Habitat for Humanity builds homes for families in need. And with a recent merger, they hope to build even more. Three Habitat affiliates in Saskatoon, Prince Albert and Regina merged earlier this year to form Habitat For Humanity Saskatchewan.
Bruce Anderson, inaugural board chair for Habitat for Humanity Saskatchewan, says merger talks started before the pandemic with the goal of being able to help more families with affordable housing. They officially became a provincial organization as of January 1, 2021. The merger was announced to the general public in February 2021. The three boards came together to form a provincial Board of Directors and Denis Perrault joined the organization as Chief Executive Officer in May 2021.
Habitat for Humanity Saskatchewan Hopes to Help More Families
"There is strength in unity – this merger will enable more hard-working families to achieve homeownership in our province," says Misty Selinger, interim director of resource development.
"By streamlining our operations what we will be able to do is allocate more of our precious donor dollars to helping Saskatchewan families," she says. "We are going to find efficiencies and be able to draw on the strengths of all our staff and volunteers in the community and be able to collaborate and share experiences. That way we don't have to reinvent the wheel."
The newly formed organization's head office will be in Regina. Saskatoon and Prince Albert will continue to hold administrative offices. The Habitat ReStore operations will remain in all three cities under one director, with common point of sale systems and work practices being implemented to make operations more efficient.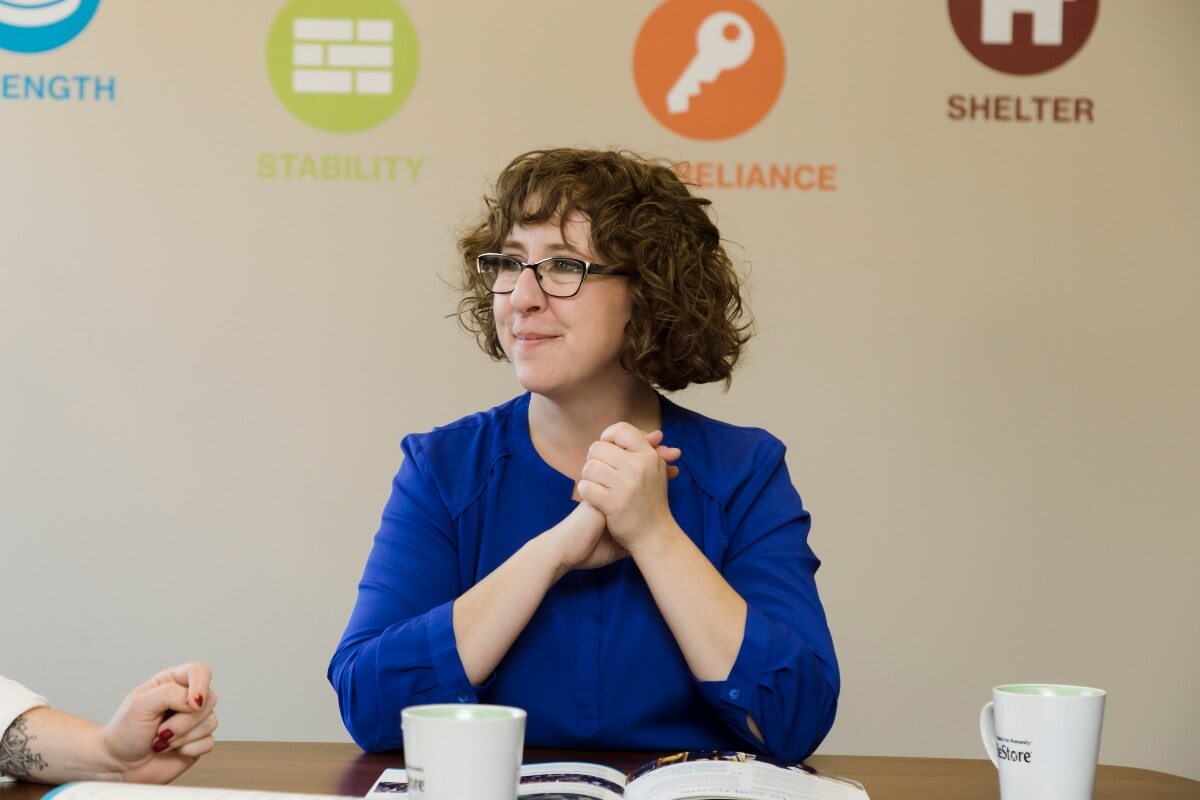 Leveraging More Funding as One Provincial Organization
"We are able to leverage more funding being provincial in scope," Bruce Anderson says. "We can operate the three offices in a coordinated and integrated way (and) we could make sure the work we do outside the affiliates with the local chapters could be better coordinated and done properly."
Misty Selinger says the affiliates are stronger as one organization, and their focus will remain on the families they're trying to help: "I fell in love with the families that we serve. They are resilient and hardworking low-income families that are just looking for a hand up, not a handout."
Habitat for Humanity Saskatchewan estimates they will help 21 families in 2021, with more families selected for home ownership in the future, as a total of 31 construction projects are underway.
Families in need of safe and affordable housing can submit a homeownership application if they have a stable source of income, with gross annual earnings between $32,000 and $66,500. They are required to contribute 500 volunteer hours towards building their homes.