Cultures around the world have been working with crystals for centuries to communicate with the spirit realm, influence energy and promote healing.
The earliest mentions of crystals in history can be traced back to ancient cultures like the Egyptians and Sumerians, who used crystals as part of healing rituals and in jewelry. In some cases, ancient Egyptians were even buried with crystals like Lapis Lazuli and Carnelian as protection for their souls as they crossed over into the afterlife.
Greek, Roman and Chinese cultures have also been known to use crystals for healing and protection. Jade has been considered highly valuable in Chinese culture for thousands of years as a symbol of good luck, success and prosperity. Gemstones have also featured prominently in many religious texts like the Bible and the Koran.
The New Age Movement Ushered in a Crystal Resurgence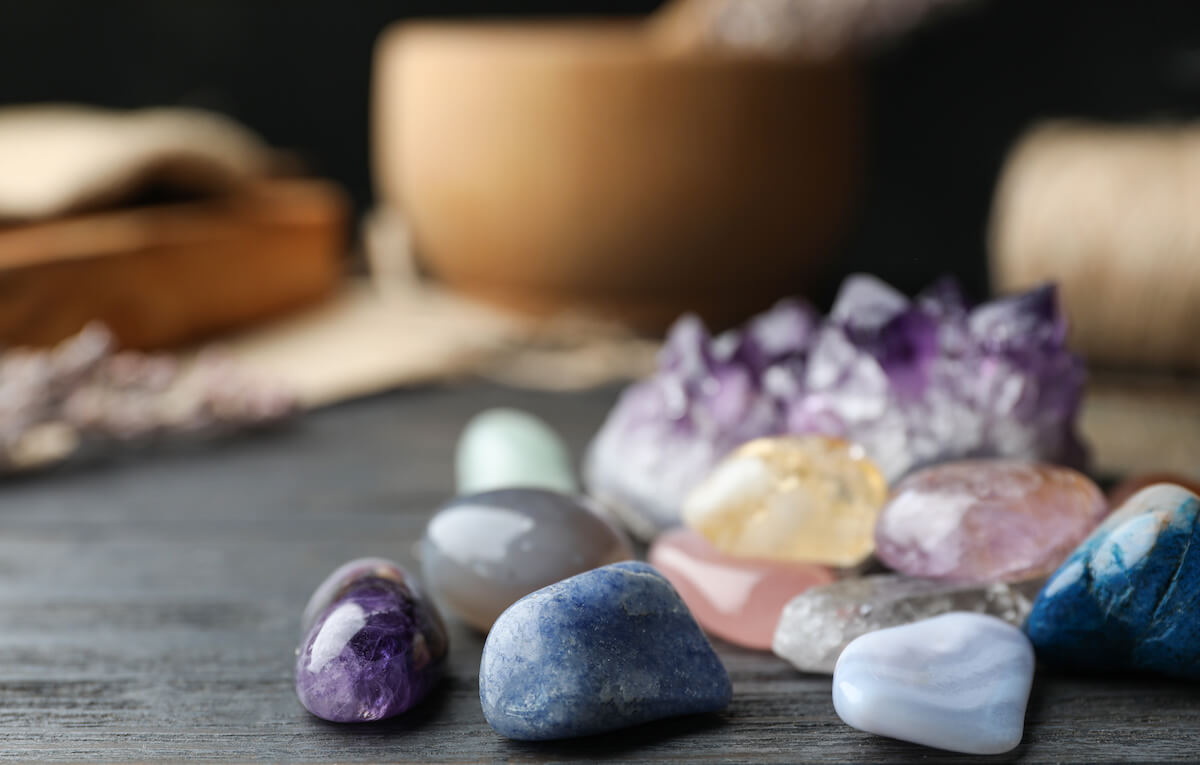 As humanity evolved, crystals, stones and gemstones have continued to play a role in several aspects of our lives. With the rise of the New Age spiritual movement in the 1970s and '80s, crystal healing saw a major resurgence, and we're still seeing the ripple effects of this today.
Celebrities such as Kate Hudson, Kim Kardashian-West and Miranda Kerr have touted the healing properties of crystals, while major brands like Urban Outfitters and Free People have incorporated them into their designs.
Healing Crystals Are Making a Comeback
Today, crystals are making a major comeback as more people are seeking peace, healing and stability in a time of societal upheaval — just like we've seen people embrace spiritual beliefs and practices like urban witchcraft and tarot. In May 2020, Bloomberg reported that although the diamond industry would be dented by the pandemic, the $1 billion gemstone market would remain untouched.
Despite their rising popularity, crystals are not accepted as a healing tool by the medical community. There's no scientific evidence that crystals can cure diseases, and experts have commented that any positive effects of using crystals can be chalked up to the placebo effect.
Healing Crystals Are Hot Right Now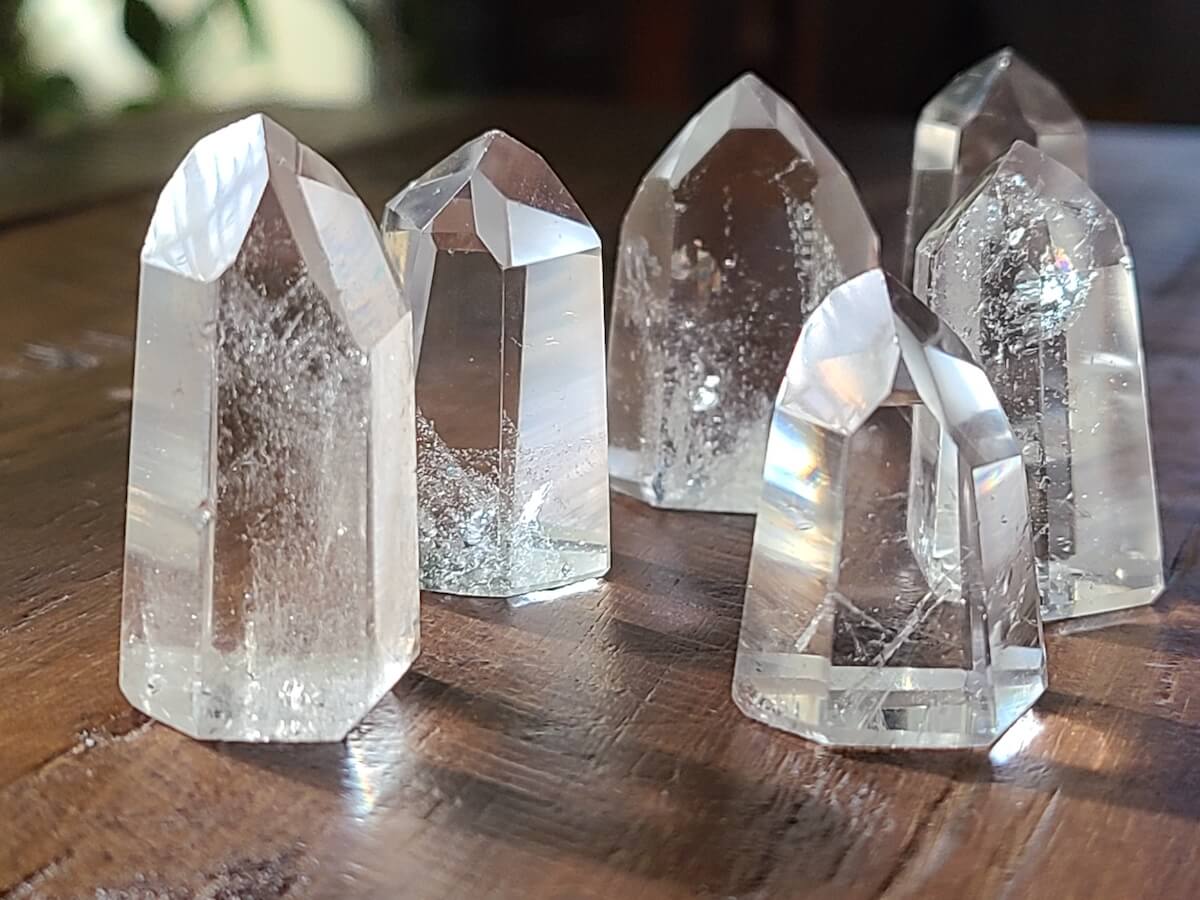 Whether you believe in the healing powers of crystals or not, there's no denying that these magical rocks have captured society's attention in more ways than one. They have worked their way into everything from interior design trends to spa treatments, and given their mysterious, mystical and captivating aura, it's not hard to see why.
Spiritual practitioners all over the world have claimed that crystals can help with everything from a broken heart to anxiety, also serving as a supportive tool for physical health conditions. While no scientific studies exist to back up these claims, many people swear by them in their daily lives.
This Business Is Bringing Crystals to the Forefront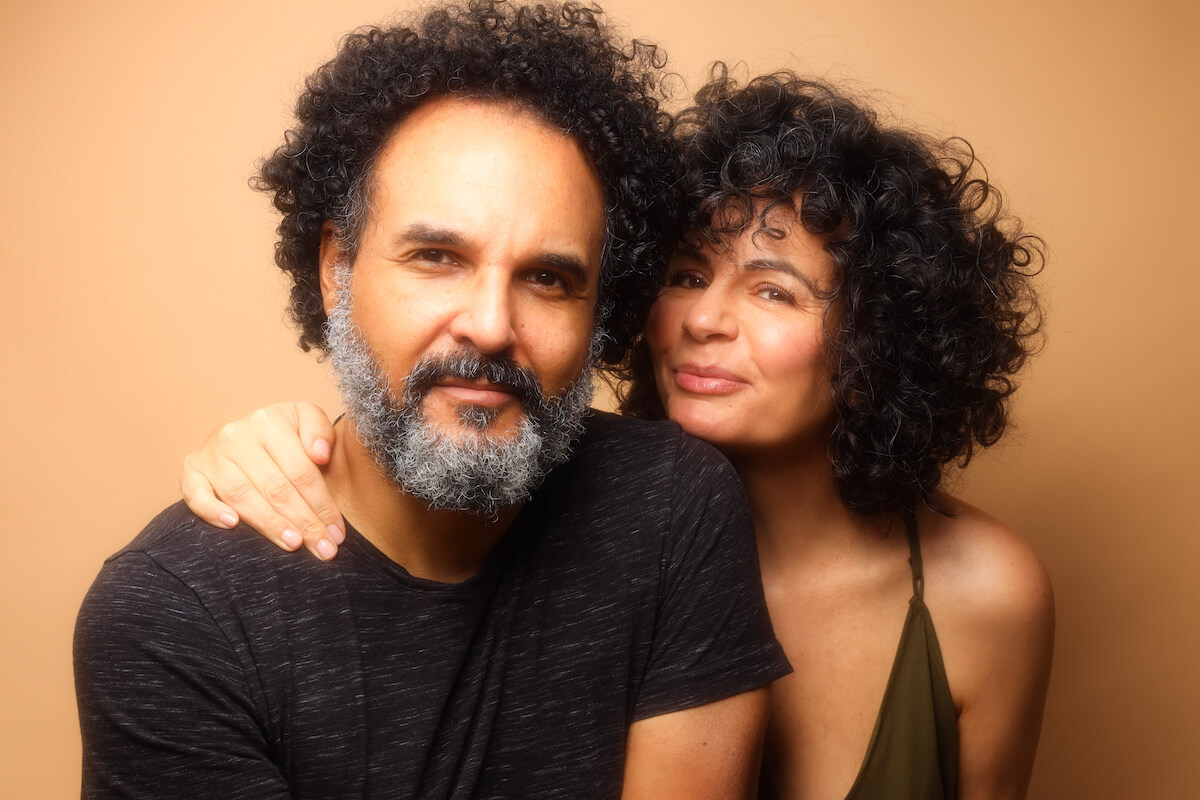 One brand that has helped bring crystals to the forefront of the fashion, lifestyle and wellness world is Crystals for Humanity. The company's co-owner Anjanette Sinesio says she's seen the power of crystals firsthand after witnessing the many benefits they've had on her own life and the lives of her clients.
"Clients have shared how crystals have helped them open up to self-love, how they found their soulmate, how they found courage to start a new business, how their skin cleared up, how they felt healthier, the list goes on," she says.
Since 2016, Crystals for Humanity has been making waves with its line of stylish Gem-Water bottles, which are infused with crystals such as amethyst, aquamarine and rose quartz, and also double as a more sustainable alternative to plastic water bottles. Crystals for Humanity has also created jewelry, decanters, pet bowls, reusable crystal straws and much more.
Transfixed by the World of Healing Crystals
Sinesio has been transfixed by the world of crystals since the age of six, when she found herself being drawn to a beautiful amethyst geode while visiting her father in California. She would later go on to lead a successful career in the luxury jewelry industry, until launching her own business in 2006 along with two other partners.
When the company launched its first collection at Bergdorf Goodman, Sinesio says she began feeling the pull to learn more about the energy and metaphysical properties behind the jewelry she was creating.
"For the first time I could actually see in action how the energy would affect clients," she says. "There were times when clients would try on a piece of our jewelry and it was so clear this stone was theirs. I wish I could share the look on client's faces with you, how they were so impacted by the stones. It was like a magnet — the stone had found its rightful owner."
Crystals 'Filled Our Life With Love and Abundance'
After moving on from her first jewelry business, Sinesio launched her first line of Gem-Water bottles in 2016. She later re-branded to Crystals for Humanity to strengthen her focus on the crystals and help others learn about these powerful gems. Along with her husband Dominic Sinesio, she hopes to continue exposing more people to the healing powers of crystals through their creations. 
"With all the work I've done with them for over 25 years, I could honestly say that they have transformed my and Dominic's personal lives, and the lives of many other clients," she says. "They've filled our life with love and abundance. I have them with me always."
How to Get Started With Crystals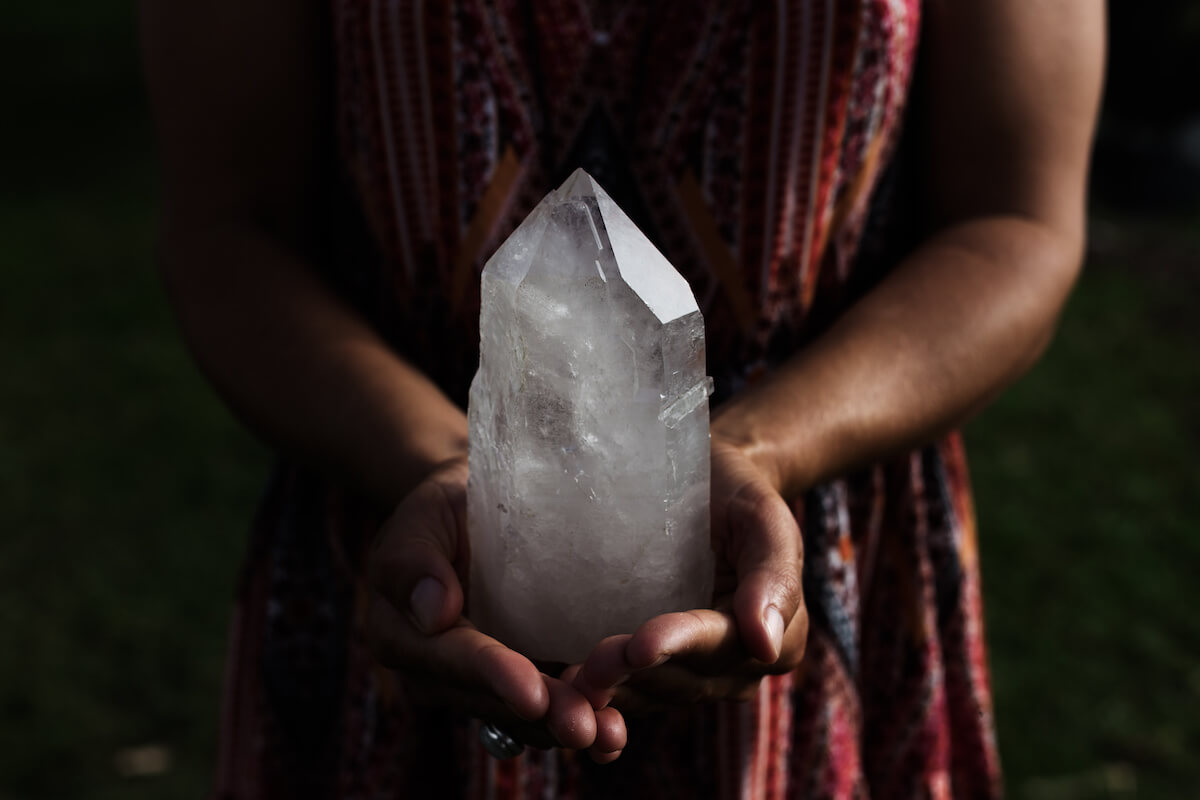 Interested in incorporating healing crystals into your spiritual wellness routine? There are a few ways to get started:
1. Read The Crystal Bible by Judy Hall. As its name suggests, this book is a comprehensive guide to all things crystals, so it's a great place to start if you're a newbie. The book features over 150 crystals, photos and descriptions of their energetic powers, so it could help you identify the crystals you're most drawn to.
2. Visit a crystal healer. Many spiritual practitioners and reiki masters have learned how to incorporate crystals into their healing sessions to maximize the healing power. Check out a crystal healer in your area or enjoy a (free!) session on YouTube with creators like The Lune INNATE.
3. Check out your local crystal shop. While browsing through the shop, you should be able to identify which crystals you're most drawn to, which will help you find the perfect rock for all your spiritual needs.