Idyl is a direct-to-consumer diamond jewelry brand founded in February 2020 by a trio based in Antwerp, Belgium, a city known as "the diamond capital of the world." Co-founder and CMO Ornella Siso says they exclusively use lab-grown diamonds in their jewelry, because they provide a sustainable and ethical alternative to conflict diamonds, and are conveniently more affordable too.
Ornella, who has a background in marketing and e-commerce, started the company with her brother, Ori Siso, and Ori's business partner and good friend, Kevin Lewy. Ori and Kevin have almost two decades of experience each in the diamond industry. For over 18 years, they sourced raw diamonds and sold them to the world's biggest luxury brands. Ornella says overtime, they both became disillusioned with the industry and its failure to make much progress when it comes to sustainability and ethical practices.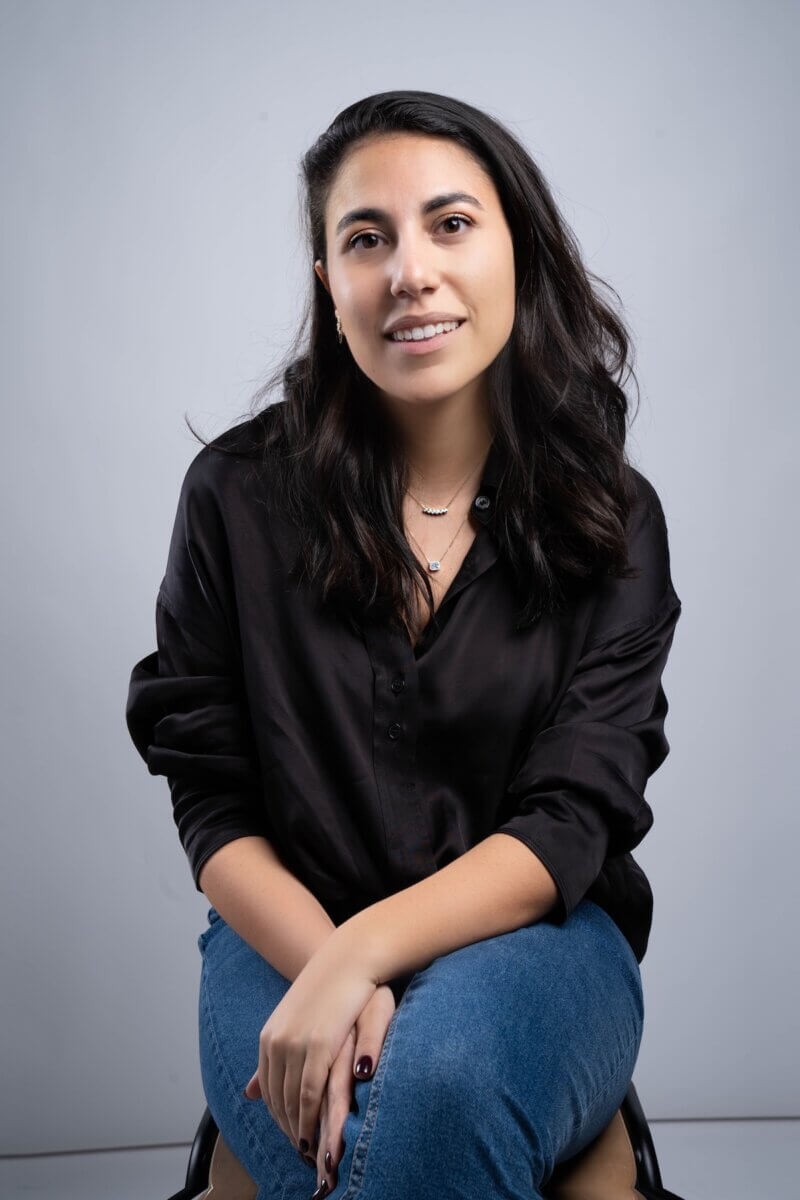 Sustainability and Transparency Key for Younger Consumers
Some industries have adapted to the shopping habits of younger consumers faster than others. Take a look at the fashion industry, for example. Millennials and Gen Z are interested in supporting companies that reflect their values, so fashion brands are crafting their products from plastic bottles that were destined for the oceans, or having public conversations on their social media platforms about ethical business practices. According to the 2021 Deloitte Global Millennial and Gen Z Survey, more than a quarter of millennials and Gen Zs said that certain businesses' impact on the environment has influenced their buying decisions.  
They're informed consumers who want to know what's behind the product: where did it come from, and was it ethically made? The diamond mining industry has long been linked to human rights abuses and environmental devastation. While in the past two decades, the industry has introduced a certification to stamp out unethical trading, and continues to make strides when it comes to environmental impact, natural diamonds can't always be traced back to their original source, unlike lab-grown diamonds. It remains to be seen if millennials and Gen Z will the follow in the footsteps of the boomer generation, which is estimated to have bought 40% of the global diamond supply for over 20 years. 
"There's a lot of progress being made in natural diamond, but it's still very ambiguous," Ornella says. "It just doesn't make sense that our generation is making such a shift to sustainability, but that such a big luxury product, is still so unsustainable, so unethical. You have to potentially dig into a village to get diamonds. So, we knew as all these things are shifting to sustainability, jewelry is a must as well."
Lab-Grown Diamonds Vs. Natural Diamonds
While some traditionalists in the diamond industry deride lab-grown diamonds as no match for the real thing, Ornella says they're chemically and physically identical to natural diamonds — and more affordable since they're less scarce. "Suddenly you can really afford a qualitative jewelry piece that will last for years and years," she says.  
According to the Wall Street Journal, lab-grown diamonds are about 25% cheaper than natural diamonds. Also called synthetic diamonds, they're created in a sealed chamber, which is heated to extreme temperatures. They're made from the same material as natural diamonds (pure carbon crystallized in an isotropic 3D form).  
The first known diamond synthesis was first achieved in 1953, while synthetic gem-quality diamond crystals were first produced in 1970 by General Electric. Lab-grown diamonds been commercially available since the 1980s but haven't really taken off until recently.
Young Diamond Buyers Drawn to Lab-Grown Diamonds
The BBC reported in 2020 that young diamond-buyers are drawn to lab-grown diamonds "by price, transparency and for environmental reasons, with this segment of the market increasing by between 15% and 20% annually."
Millennials and Gen Z are now the main purchasers of diamonds for engagement rings, and a 2018 survey says nearly 70% would consider a lab-grown diamond for their ring.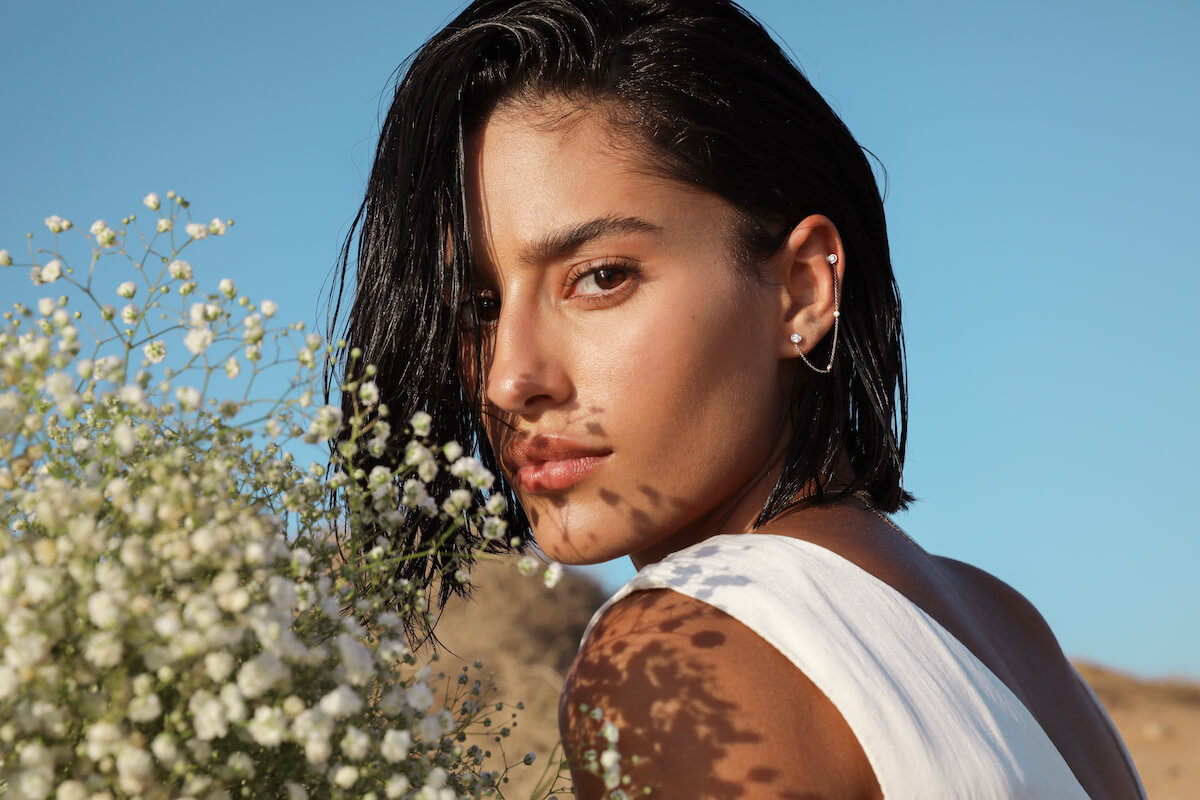 Women Are Buying Jewelry for Themselves
While it was De Beers Group, a big diamond company, that actually invented the concept of diamond engagement rings, Idyl isn't going after the traditional wedding market — Ornella says 90% of their customers are women, ages 25 to 45, who are buying jewelry for themselves.  
This shift in buying behavior, officially given the name of female self-purchasing, is rising, with the aforementioned De Beers Group and Tiffany & Co. stating they're now targeting female self-purchasers in their marketing strategies. It's a welcome change from the industry's outdated marketing tactics that target men and have endured in the collective consciousness (AKA that an engagement ring should cost two months salary).
Ornella says their customers want to buy jewelry in the same way they shop for everything else — they want to try it on, and they want to be able to return it — an experience she says you don't get from high-end jewelry stores, which can come across as intimidating with waiting lists and security guards.     
Modular Jewelry
Idyl offers "modular" pieces that can be mixed and matched, so you can "change your jewelry as often as your mood" as described on the Idyl website. People can pick a base and choose from several add-ons to build their own collection. Ornella says modern women want options, instead of being tied to one piece of jewelry.
"Before you would buy jewelry, and you would wear those pieces for like 10 years," she says. "And it's so expensive that you're not going to buy a new piece — you're stuck with those earrings. And today's woman, she wants to change up her look. You're different when you go to an interview, then when you go to a date, or yoga class, or whatever. So, we wanted to adapt to that as well."  
Using Traceable Gold from Conflict-Free Regions
While Idyl jewelry is created with the everywoman in mind, celebrities have also been rocking their lab-grown diamonds. Jessica Alba, one of Hollywood's most passionate climate activists and a face for sustainable living, counts among their fans.
Ornella says even though the diamonds are grown in a lab, they're still rough diamonds, and each one is cut and polished by hand in their atelier in Antwerp, Belgium. Idyl uses traceable gold that comes from conflict-free regions where no one is harmed during the mining process — on their website, they state, "We want to be as clear as our gems."