Last Updated: April 15, 2022. I am a Corona bride. My wedding was originally slated for June 2021, and we've pushed it to September 2021. The financial and environmental impact of a wedding is huge. This, coupled with the uncertainty of COVID-19, made me reframe the idea of what my wedding would look like and steered me in a new direction: making sure the wedding was as inexpensive and sustainable as possible — without sacrificing the things I really care about.
Here are the top four things I did to lower both the final bill amount and the carbon footprint of my upcoming nuptials:
1. For your wedding during COVID, go with sustainable family heirlooms
Before the wedding comes the engagement, and this is where our frugality journey kicked off. The first thing you have to know: diamonds have almost no resale value. If someone inherits a diamond, they can sell it for only a fraction of its original price. Knowing this, my now-fiance and I put out a call to our families. Did anybody have a diamond they would be willing to either gift or sell us? We got lucky that a distant cousin had a ring and was willing to sell it cheap. My partner went to a jeweller and got the diamond reset for $500. Voila! A new engagement ring!
Hot tip:
Don't have any distant family members with fine jewels lying around? Scour estate sales or buy moissanite, a more ethical and affordable alternative to diamond that shines even brighter than the traditional stone. You could also buy a ring made with lab-grown diamonds, which are chemically and physically identical to natural diamonds — and are about 25% cheaper.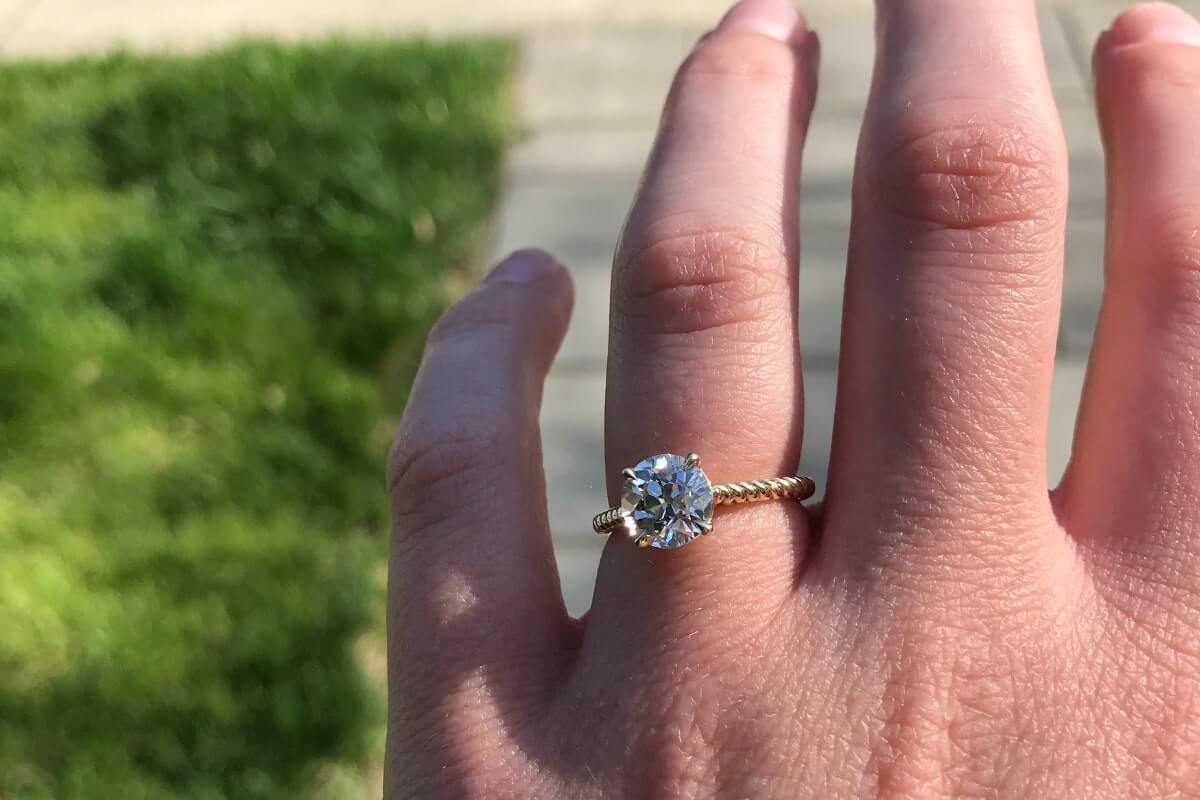 2. Try, then buy second hand
Not only is my ring second hand — my dress is too. Buying a dress is hard because you are paralyzed by choice and then terrorized by price tags. When I went dress shopping, I fell in love with one particular designer, whose dresses all had the same silhouette, but with different necklines. Even though I loved this designer, it was impossible to justify spending upwards of $3,000 CAD on a dress to wear for one day, so I decided not to. My cousin had purchased her dress online, secondhand, and the result was spectacular, so I gave that a shot. I took to the internet, researching "secondhand Alyssa Kristin wedding dresses" and bingo! I found what I was looking for: An Alyssa Kristin dress, worn once, with $2,000 knocked off the price tag. I had never tried on the exact dress that was available, but I knew it was my size and I knew the silhouette suited me, so I went ahead and ordered. From Australia. Sight unseen. This risky story has a wonderful ending: the dress fits perfectly and is only a tiny bit dirty on the train, which I am convinced nobody will notice anyway.
The lesson:
Try on as many dresses and designers as possible, find the right size, silhouette and designers, and then get your dream dress secondhand on the internet! Stillwhite is one great site, but you can also check out Pre-Owned Wedding Dresses and even Poshmark. You won't regret it.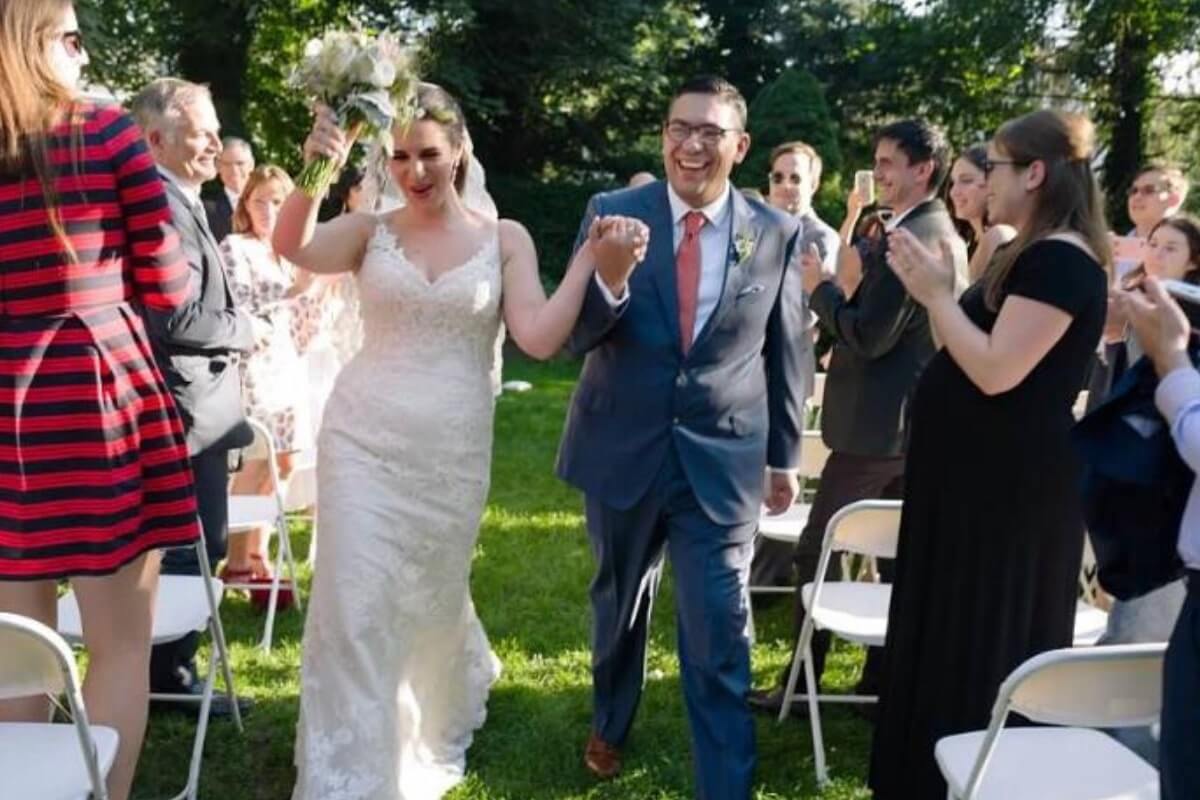 3. Paperless post is a sustainable option for a COVID wedding
It's shocking how fast paper goods add up on your wedding bill. Besides the fact that they are wasteful, they can easily tip over the $1000 CAD mark. Knowing that no wedding date is a sure thing, we decided to go with online invitations, only to be pleasantly surprised by benefits we hadn't even considered.
Paperless Post is inexpensive and super practical. It monitors your RSVPs and even sends reminders to those who haven't responded by the deadline — without any prompting! Save the trees, your money, and your time.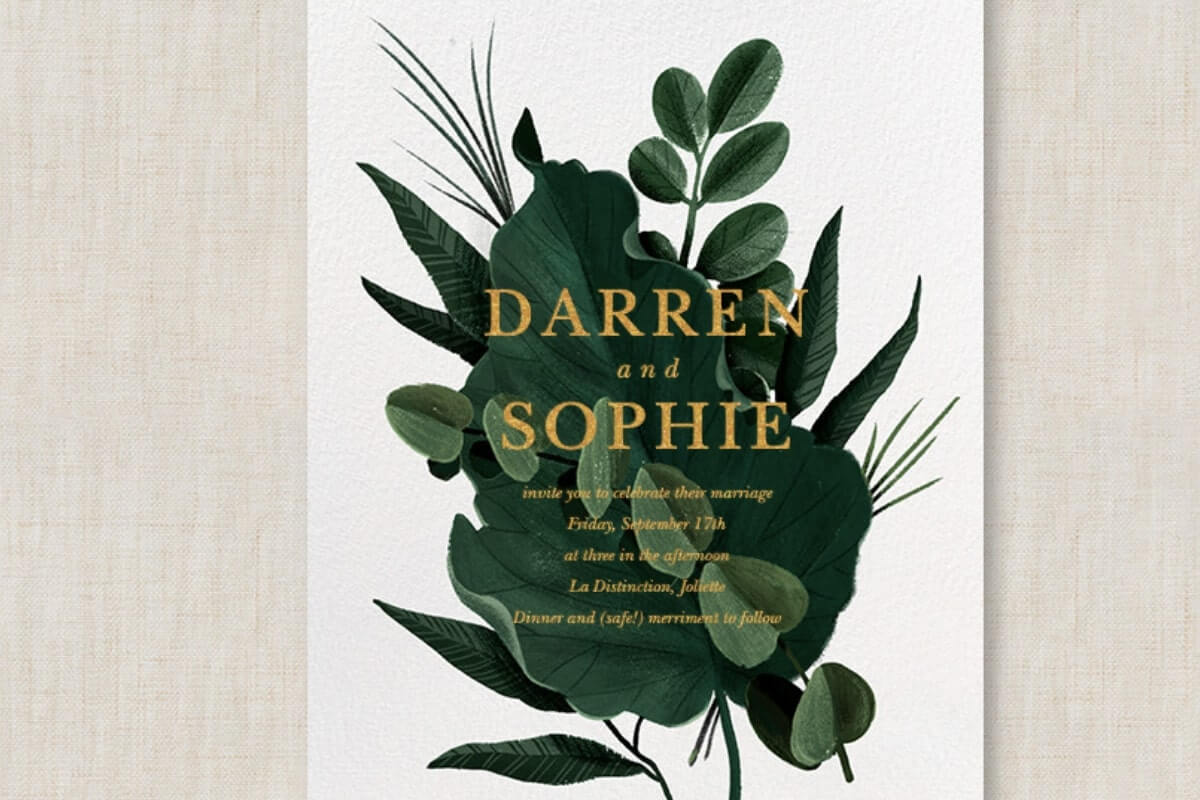 4. Forget the Flowers
Finally, flowers. An important way to create an aesthetic, the cost of flowers can quickly add up, and few things are more wasteful. Consider an outdoor or semi-outdoor venue. Natural scenery can serve as décor for your wedding — without the hefty bill. Second, consider greenery. Yes, there is still a cost associated, but you can get a lot more bang for your buck. We went with candles and greenery as our main source of decoration. Lastly,  find more than one occasion of use for the flowers you do buy. I'll be honest, I'm still traditional, and I want a bouquet. So while I will have one, we'll be using those same flowers as décor for the sweetheart table: two birds, one bouquet.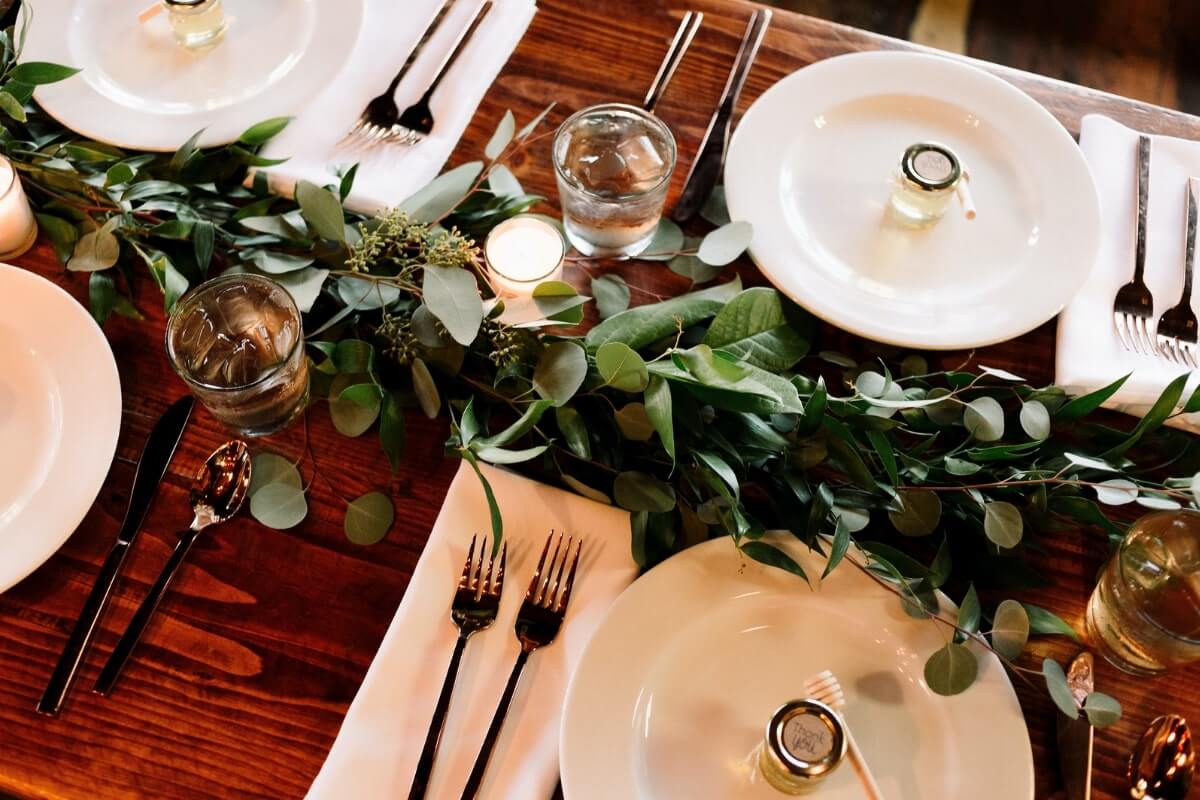 If you're planning a wedding during the pandemic, consider going to the chapel and keeping your distance — and don't forget to consider sustainable options like the ones above to save yourself time and money while helping to save the planet, too.