We're going to the chapel and keeping our distance. It's wedding season, and we are celebrating (despite what's happening in the world right now). Toast and one of Saskatoon's favourite wedding photographers, Matt Ramage, explored a few ways to celebrate your special day while maintaining physical distancing and large gatherings.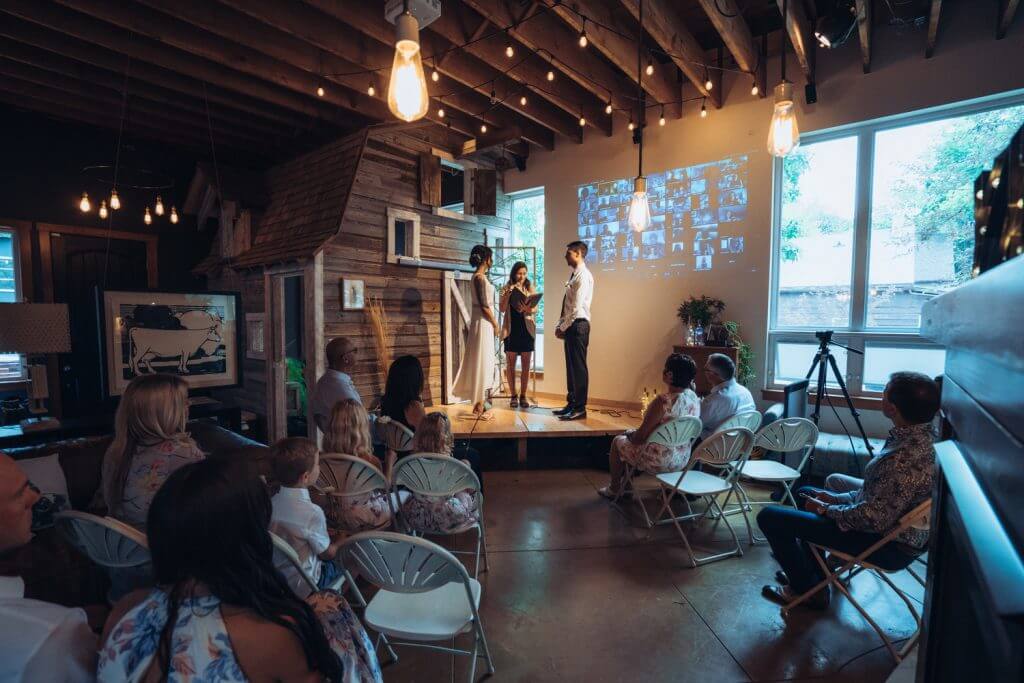 Micro Weddings [read: dream wedding]
Imagine your dream wedding. Now stop imagining and start planning. A micro wedding allows you to focus on what is important to you and your fiancé.
Micro weddings have a guest count of 50 people or less and with a substantially smaller guest list, you have the luxury to choose if you want to spend your money on amazing food, decor or both. With a small guest list, the possibilities are endless.
"Micro weddings are the latest trend as social distancing restrictions have influenced many new brides," says Matt Ramage, Photographer/Owner of MJ&Co.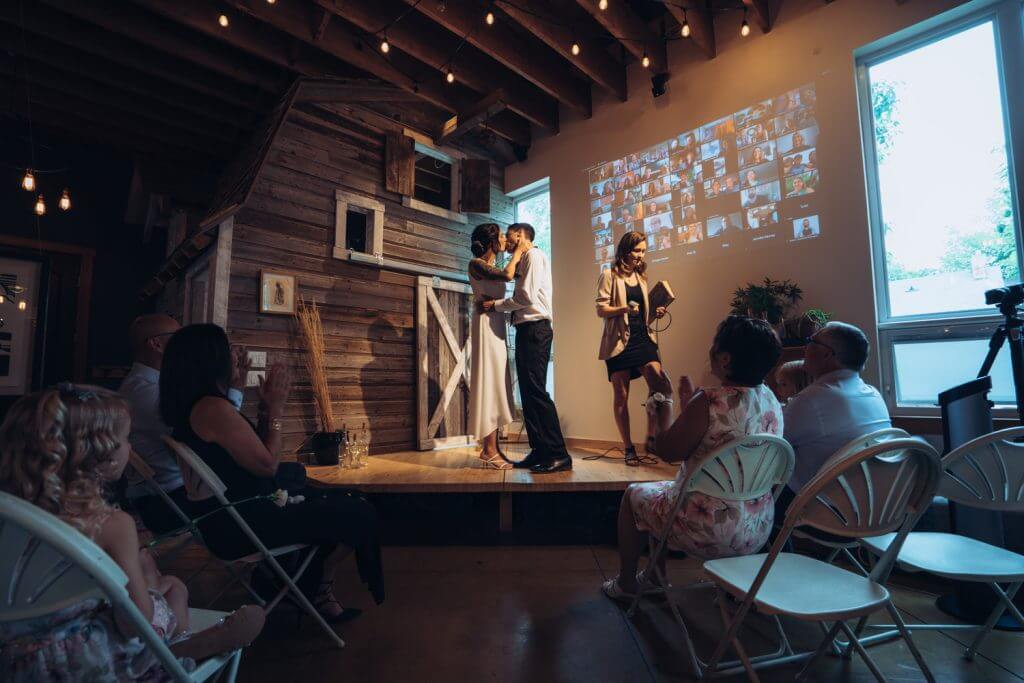 Getting married with a micro-budget and micro-splash
Keep it simple and smile; time spent with family and loved ones are precious. Because your guest list has conveniently been trimmed down to 50 people or less, you have the luxury to splash on the small details. This is your chance to have the wedding of your dreams — an intimate ceremony in a romantically lit backyard, taste explosions in the form of decadent plates and beautiful wines. The Vera Wang you've eyed forever, cakes or candelabras. You name it and imagine doing all of this without sacrificing a single thing.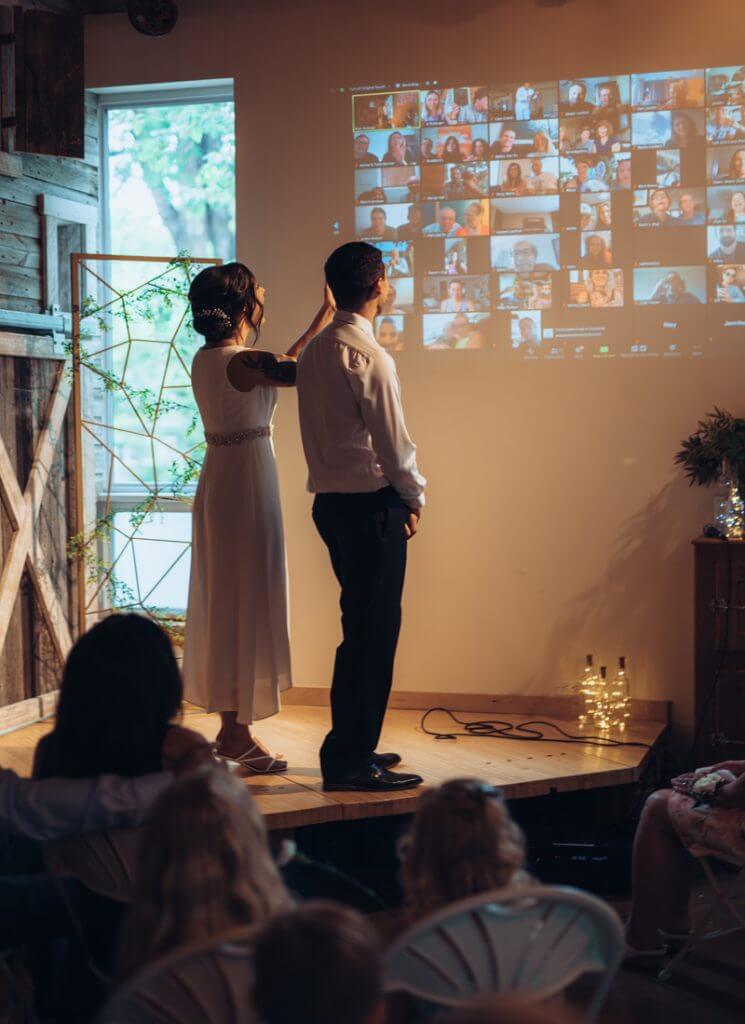 Virtual weddings are another take on going to the chapel
At a virtual wedding, the officiant, guests and couple are brought together through a video call. Zoom and Facebook Live have made live streaming your weddings simple and straightforward; it even lets the host record their live stream and use it as a keepsake. Virtual weddings allow you to include your guests from all over the world, even that one cousin travelling in Europe.
Planning a virtual wedding does require some technical assistance. Although an online wedding may have fewer moving parts than your real one, it does require some technical assistance. Hiring a wedding planner and a skilled photographer and videographer will help you focus on what matters most while taking care of the technical details.
"Using a live stream can be difficult; one key aspect of a virtual wedding is the audio," says Matt Ramage, Photographer/Owner of MJ&Co. "We set up microphones right by the altar to make sure everyone can hear the magic words."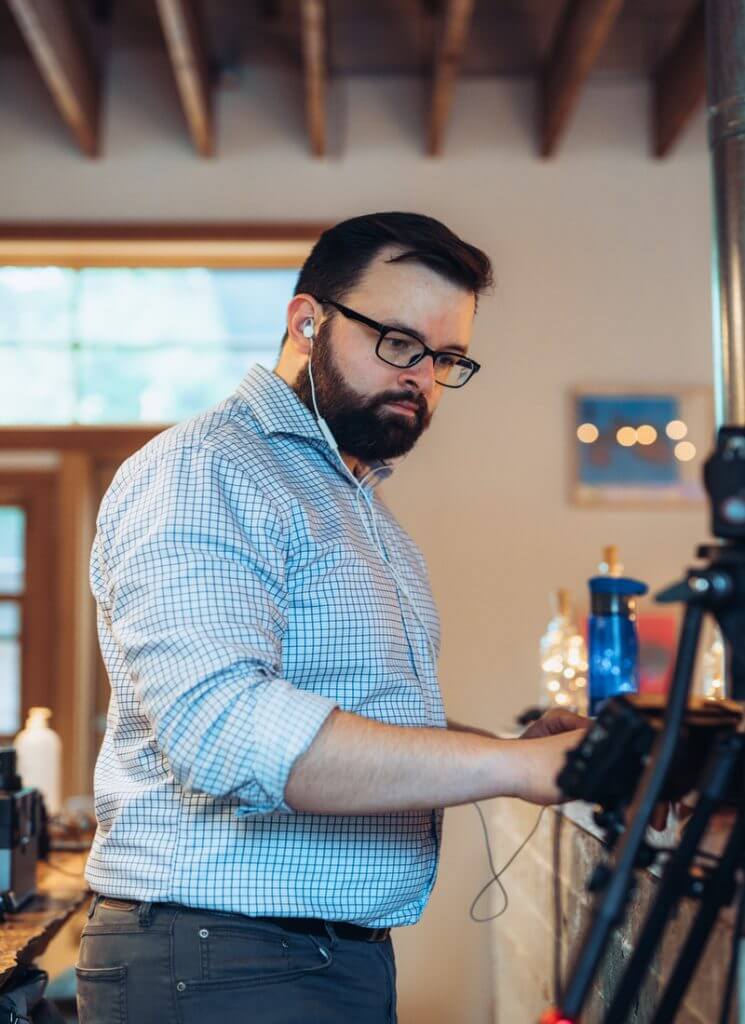 We believe micro and virtual weddings will outlive the pandemic. Cheers to the future of intimate gatherings with the people we love the most. Cin Cin!
Here are a few of our favourite wedding vendors in Saskatchewan that can help you plan your wedding celebration!
Wedding Planners
Catering Companies
Chef de Partie Catering & Events
Wedding Photographers
Brittany Lindenbach Photography
Florists