The modern world of streaming, blogs and social media can be tricky to navigate, especially for those of us with body image issues. For some Millennials who came of age in the mid-2000s, prolonged exposure to vitriolic gossip sites and other media had a lasting negative impact on our self-image.
Now, while TikTok and Instagram have certainly had a hand in pushing some unrealistic beauty standards, they've also created space for body positivity and body neutrality content that's helped to normalize all bodies – and this is wonderful!
However, one of the most underrated and amazing things about modern media and the oodles of content at our disposal is access to some older TV shows, whose leading ladies are a little bit more mature, but who are still portrayed as sexual beings despite not having perfect bodies. That includes Angela Lansbury as Jessica Fletcher from the 1980s smash hit Murder, She Wrote.
Blast From the Past
I am a millennial who, as mentioned above, received some very toxic messaging throughout the early 2000s on the importance of being skinny. Eventually, I decided enough was enough and I embarked on a mission to change my mindset and consume media that would help me feel better about my body.
My ultimate goal was body neutrality. Sometimes, having to think only positive thoughts about my body felt almost as draining as having only negative thoughts. In an ideal world, I decided I would never think about my body or its value, beyond how good it felt when enjoying life's luxuries — like massage, a beautiful meal, or a great run.
I followed some fabulous content creators — a favourite of mine is Katie Sturino — but I needed more. I wanted a TV heroine I could look up to and so I started perusing the streaming services until I finally found her: Jessica Fletcher. 
Who is Jessica Fletcher?
Jessica Fletcher, played by Angela Lansbury, is the lead character from Murder, She Wrote. The show is truly iconic but for those who are not familiar with it, the premise is this: Jessica Fletcher is a middle-aged widow and famous mystery novelist who lives in the cozy town of Cabot Cove, Maine.
Jessica is also an amateur detective, who puts her writing skills to work whenever she happens to get swept up in a murder investigation, which is often. Wherever she goes, murder follows. All that aside, the most impressive thing about Jessica Fletcher is that she's in her mid-60s and is still portrayed as sexy!
Not because the actress Angela Lansbury looks younger than her age, or because she has a banging bod, but because she is confident and comfortable in her own skin. Her body, for all intents and purposes, doesn't really matter on the show.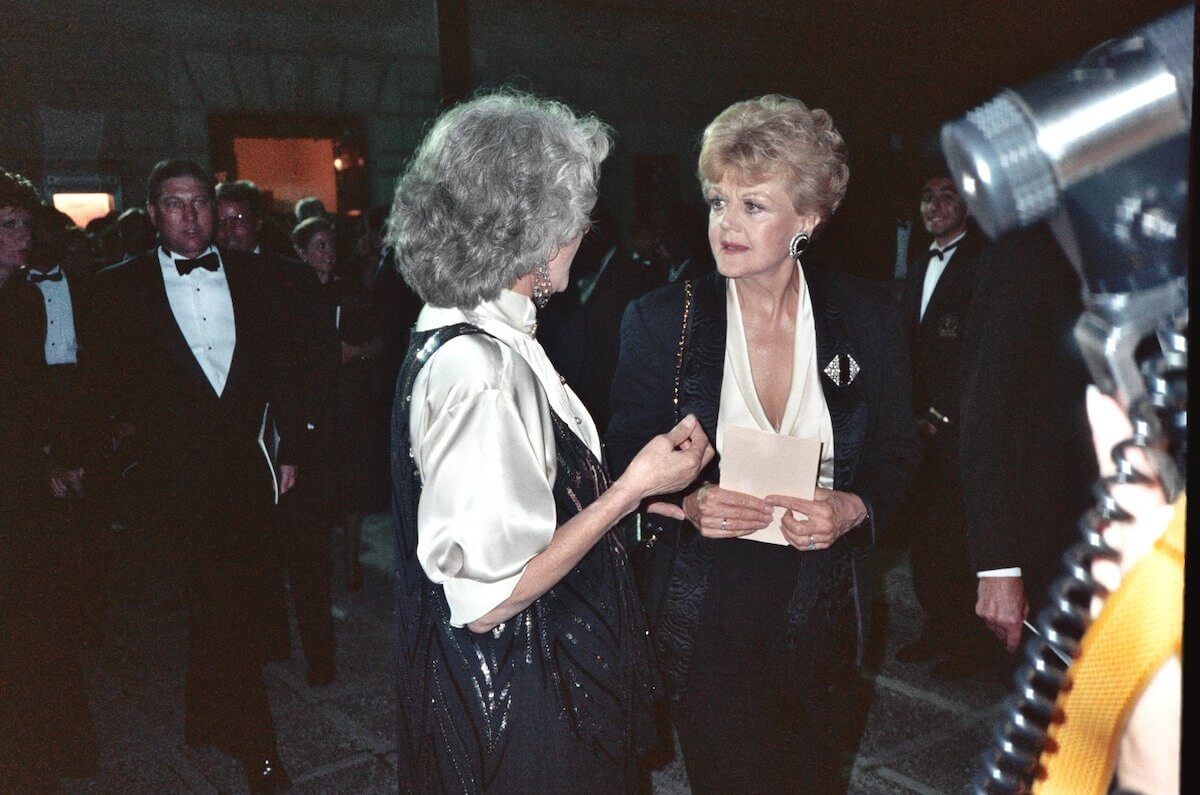 Angela Lansbury Is My Body Neutrality Hero
Men are frequently romantically interested in Jessica Fletcher on the show, which ran for 12 seasons in the '80s and '90s, because she is clever and has a lot of integrity. Comments are never made about her body or her looks, but she's not relegated to being an asexual, "funny friend" character either. She is dynamic, beautiful, older and imperfect. Angela Lansbury is my body neutrality hero.
Not everyone is interested in watching 12 full seasons of a mystery show from the '80s, and I get that. Nevertheless, it's important that we find and consume content that makes us feel good about ourselves.
Popular and modern television shows like Yellowjackets, Hacks and Only Murders in the Building are a great complement to the social media creators whose mission is to help us feel good about ourselves. These shows focus on people of all different shapes and sizes, whose physical appearance doesn't define them. I say, give me more! 
You might also like:
Lead graphic by Mary Long/Adobe Stock.