Whether you're just getting started with sustainable living or you're a seasoned pro, there's always more to learn. Making simple lifestyle changes can go a long way in tackling climate change, and opting for the eco-friendly alternative is always worth it. One area of our lives that's often laden with toxic chemicals, plastics and plenty of waste is the kitchen. While disposable home products like paper towels and plastic wraps can be convenient, they ultimately end up in a landfill, so it's always better to choose a more sustainable option if you can. That's why we've rounded up the most sustainable home products available on Amazon.
The Top Sustainable Home Products on Amazon
Amazon is full of natural and affordable home and kitchen products that will help you adopt a more sustainable lifestyle without the fuss. Here are just six of the most highly rated sustainable home products you can find on the website:
1. Sustainable Starter Kit from Ekomind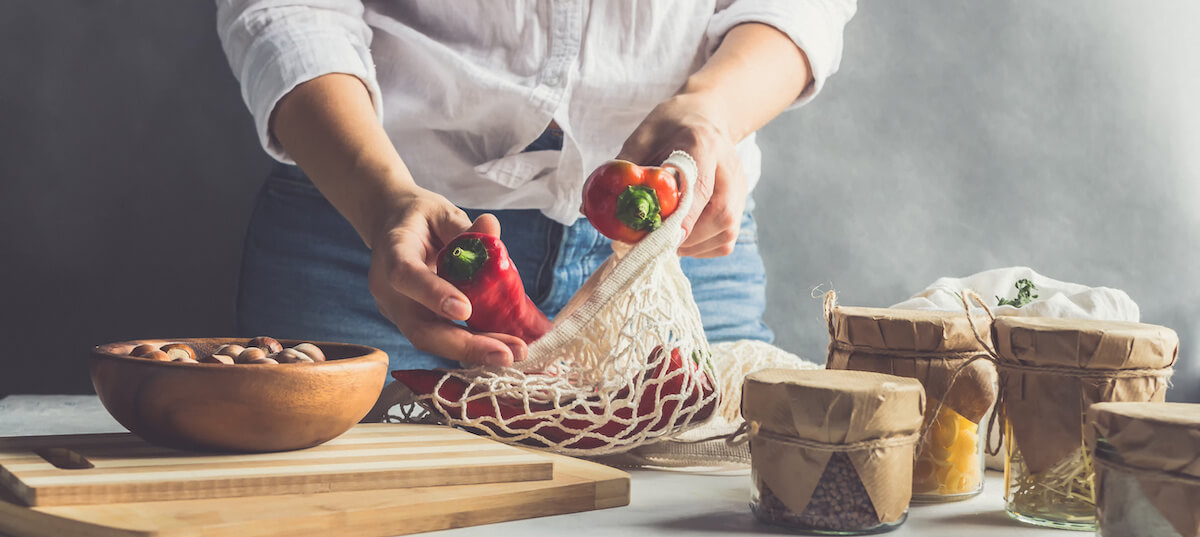 Including three mesh shopping bags in different sizes, three beeswax wraps and one reusable tote bag, this sustainable starter kit will help you on your path to making more eco-friendly lifestyle choices. Created by earth-friendly conscientious brand Ekomind, the kit's products are ethically sourced, made with 100% GOTS-certified organic cotton and certified sustainable. With the goal of improving working conditions in their supply chain and creating a political and legal framework more conducive to sustainable trade, Ekomind is one brand you can feel good about supporting.
2. Hunny Bee Beeswax Reusable Food Wraps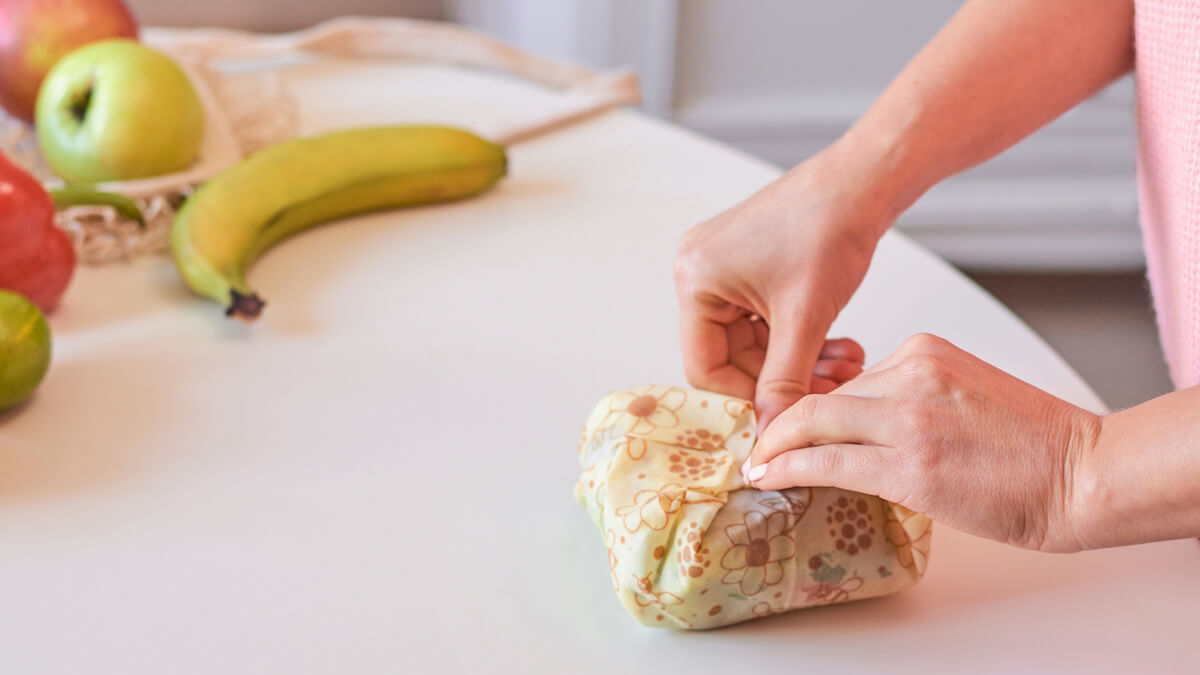 If you're trying to live a more sustainable lifestyle, reducing plastic waste is essential. Since it's biodegradable and natural, beeswax makes for an eco-friendly alternative to plastic wraps for packaging leftovers or on-the-go lunches. These beeswax reusable food wraps are made with cotton, jojoba oil, ethically-harvested beeswax and tree resin, and the company only uses 100% recycled paper for packaging on their sustainable home products.
3. EVO Sustainable Goods Serving Bowl Set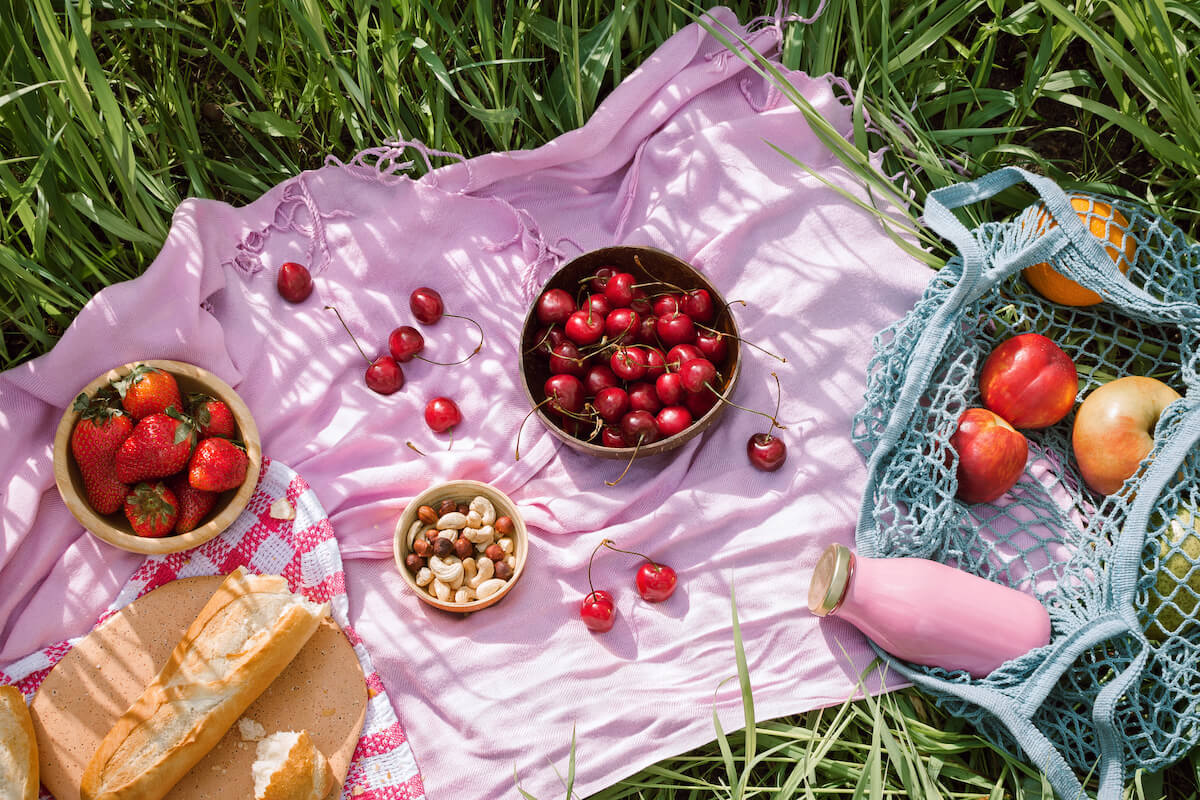 Including one large bowl and four small serving bowls, this sustainable and sophisticated serving bowl set from EVO Sustainable Goods will help you serve your most delicious plant-based dishes in style. The bowls are made with Forest Stewardship Council certified wood from plantation pine, so you can rest assured they're a more sustainable choice compared to plastic alternatives.  
4. UppWell Wooden Salt and Pepper Mill Set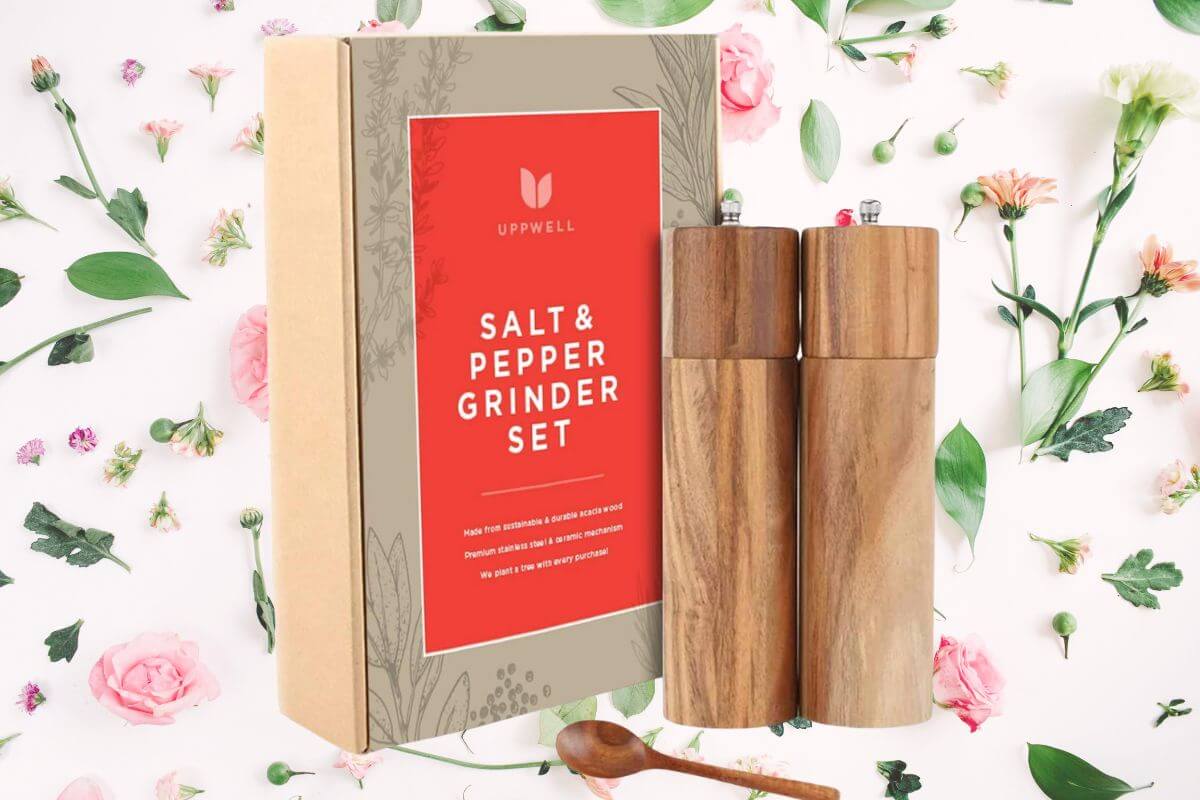 This sleek salt and pepper mill set is adjustable, refillable, and — the best part — made from 100% sustainable acacia wood. For each purchase of their sustainable home products, UppWell plants a tree (actually, that's the best part), so when you buy this set, you'll be making a positive impact on the environment directly.  
5. Superscandi Swedish Dish Cloths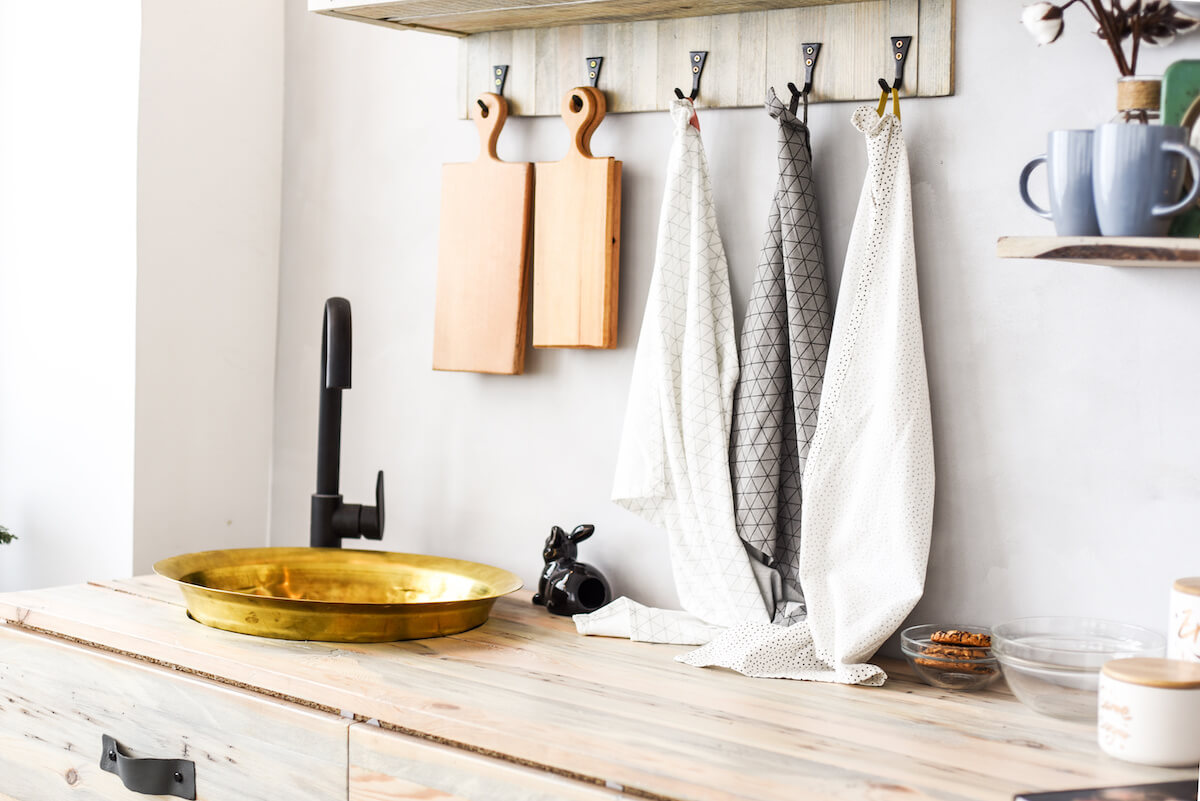 Need a sustainable alternative to disposable paper towels? These eco-friendly, reusable and biodegradable dish cloths from Superscandi are your best bet. Made from 30% cotton, 70% cellulose wood pulp and 0% plastic, and coming in several different colors and patterns, these cloths are both sustainable and stylish.
6. TofuBud Tofu Press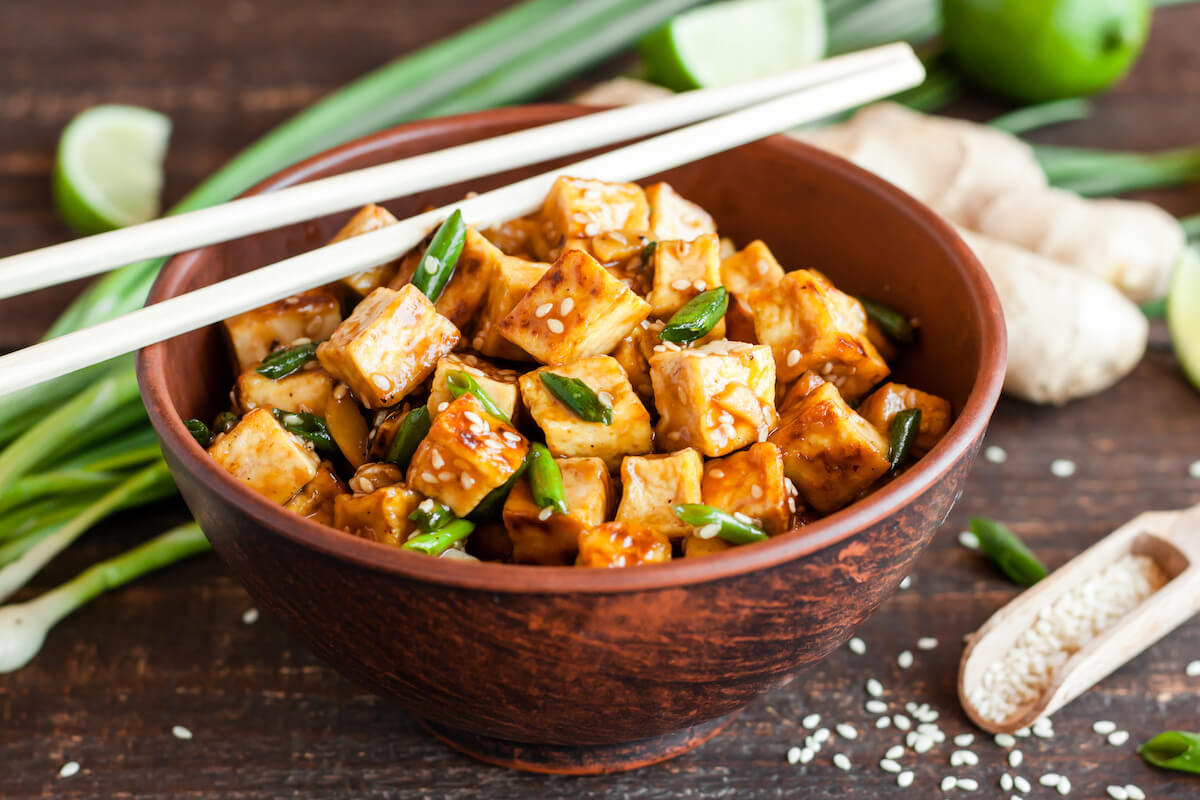 If you're into sustainable living, chances are you've already opted for the path of the weekday vegan and have incorporated more plant-based meals into your rotation. For fans of tofu, speed up your dinner preparation with the TofuBud Tofu Presser. Made with sustainable materials, the presser allows you to drain the moisture from silken tofu or extra firm tofu, as well as press foods like cheese or paneer. It even comes with a tofu recipe book so you can continue expanding your plant-based palette.   
Products mentioned in this article:
All products listed in articles are independently selected and curated by our editorial team. If you buy something we link to, toast may earn a commission, which supports our mission of sharing positive, inspiring and helpful stories with everyone.
Lead graphic by avian/Adobe Stock.