The holidays are around the corner, and like every year before this one, I am pumped! There's a lot to love about the Christmas season: it's when you get to watch Kevin McAllister's shenanigans in "Home Alone", figure out how to solve problems like Maria with "Sound of Music", eat a ton of delicious food, drink holiday cocktails, wear sequins, spend time with family, and, of course, listen to holiday playlists non-stop!
A Holiday Playlist That Will Take You Back to Your Tweens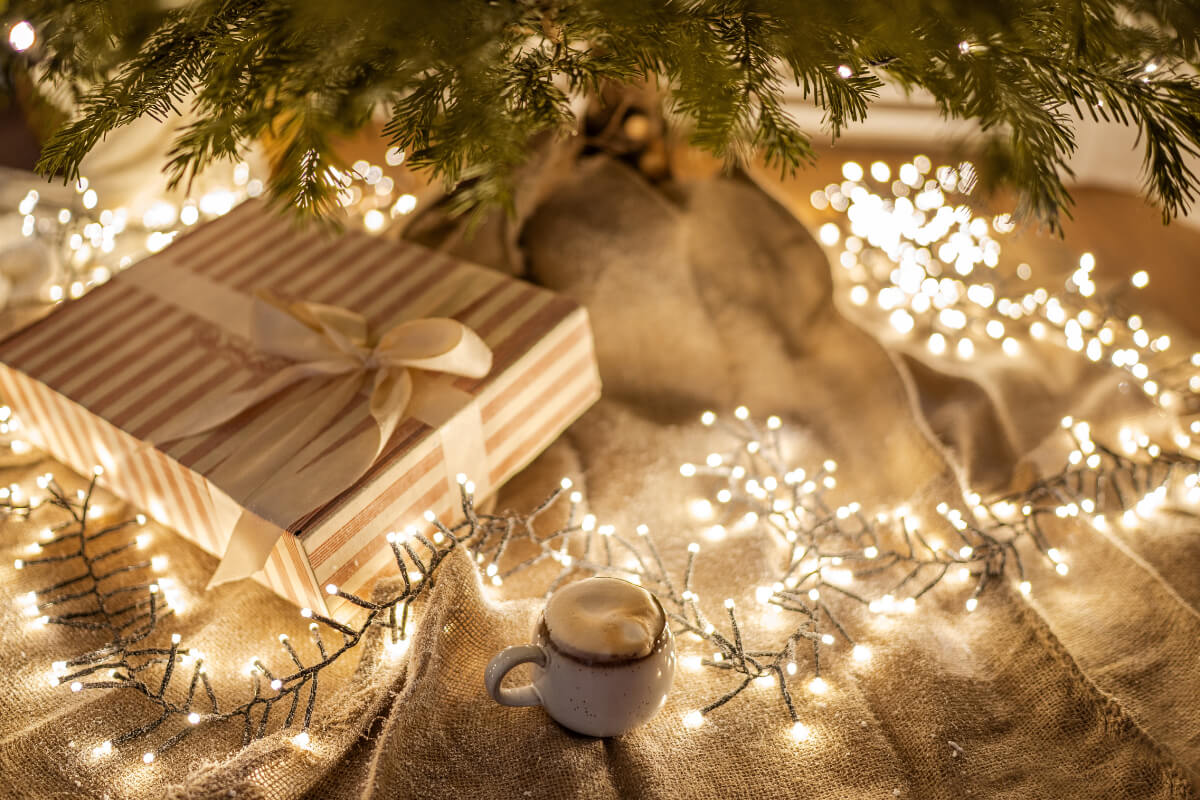 The reigning royals of holiday music are obviously Bing Crosby and Mariah Carey, but there are some holiday songs that represent a moment in time — ones that bring you right back to your tween bedroom circa 2001. This list represents the ultimate 2000s nostalgia holiday playlist (to be fair, there are a few '90s bangers thrown in for good measure because, well, TLC!) 
The Ultimate 2000s Nostalgia Holiday Playlist
#10. Justin Bieber – Mistletoe  
Little baby Justin! Mr. Hailey Bieber was just a kid when he first entered our lives. Like any prince of pop would, he blessed us with a Christmas album, which all tween girls promptly added to their Christmas lists.
#9. *NSYNC – Merry Christmas, Happy Holidays
Before there was Justin Bieber, there was Justin Timberlake, and before there was Justin Timberlake, there was *NSYNC. Now, we most often talk about *NSYNC on the last day of April every year (if you know, you know) but we also must remember this Christmas classic.
#8. Baby it's Cold Outside – Idina Menzel & Michael Buble
This classic Christmas song is, put simply, controversial. The Idina Menzel and Michael Buble version was released in 2014 at the height of controversy surrounding the song — the next Christmas, Funny Or Die released An Honest Performance of Baby its Cold Outside, which is at once hilarious and terrifying. 
#7. Sleigh Ride – TLC
The ladies of TLC taught us many things, including not to chase scrubs or waterfalls. This extremely fun song was released in the early '90s so we're cheating a bit here. The sound on this track is so of its time. We can't help but stan! 
#6. This Gift – 98º 
98º was the underdog of the boyband world in the early aughts, but their Christmas music has a cult following, and I do understand why. A lot of the credit has to go to Nick Lachey's muscles and general hotness, but the lyrics are also fun in an extremely cheesy way. 
#5. Let it Snow, Let it Snow – Jessica Simpson
Look if we're being honest, it is, in fact, illegal to mention Nick Lachey without mentioning his ex-wife Jessica Simpson. Her musical career, while fun, was itself a moment in time. 
#4. All I Want for Christmas – Mariah Carey and Justin Bieber
Would a list of holiday songs be complete without a Mariah Carey song on it? The answer, of course, is no. Her career as the queen of Christmas started in the early '90s, so this duet with JB is a little more representative of those magical '00s. 
#3. Underneath the Tree- Kelly Clarkson
Kelly Clarkson was the first ever winner of "American Idol" and is arguably the most successful. Her Christmas music was made instantly classic, thanks to her powerful voice and approachable demeanor. It's a yes from me, dawg! 
#2. The Hannukah Song – Adam Sandler
Adam Sandler's ode to his Jewish traditions became an instant classic and is still one of the only Hannukah songs out there. While framed as comedy on SNL, the song had a real impact on young Jewish kids everywhere, making them feel seen and included.
#1. 8 Days of Christmas – Destiny's Child
Before Beyoncé led the Bey Hive, she led the iconic pop trio Destiny's Child. Some of their iconic tracks include Bills, Bills, Bills and Bootylicious — I'm sure you've heard of them. Their 12-track Christmas album comprises banger after banger and the single 8 Days of Christmas is the glamorous holiday jam of a teenage girl's dreams.
Looking for more things to do this holiday season? Here are the most hotly anticipated Christmas movies of 2021 to add to your list, and 5 Netflix Christmas movies that will get you in the holiday spirit.
Listen to these songs and other holiday jams on our Toasty Christmas Spotify playlist!