When Daron Babcock, the founder and CEO of Bonton Farms, first came to the Bonton neighborhood in Dallas more than a decade ago, he knew he wanted to help make a difference for the people that lived there. He noticed that people in the community, commonly referred to as a food desert, were struggling to find gainful employment, whether from a lack of opportunity or because they had been involved in the criminal justice system, and many people didn't have access to adequate food and nutrition.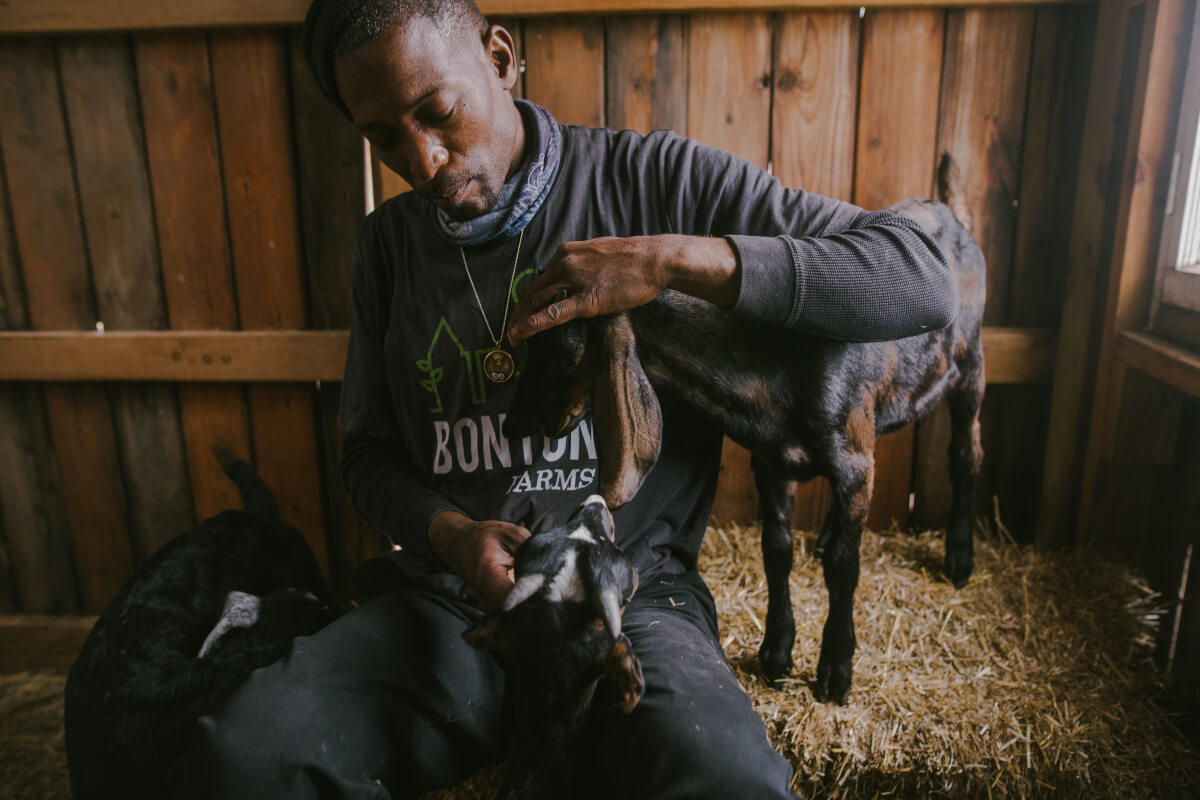 In fact, the Bonton community has been called a food desert for years due to the lack of access to fresh produce. As a result, the health outcomes of the people who live there have been historically poor — Bonton has almost double the risk of obesity, diabetes, stroke, heart disease and other diseases that can be linked to nutrition.
The reasons for this are complex, but much of it stems from the systemic racial injustice and oppression that has been present in the area for hundreds of years.
Bonton Farms Started as a Vegetable Garden in a Vacant Lot
In an effort to give back and provide more opportunities for the Bonton community, Babcock set to work fixing up the house and surrounding lot that is Bonton Farms today. He built a vegetable garden in one of the vacant lots and continued encouraging people from the community to take part in the project.
Bonton Farms evolved overtime as more community members from the area became involved. Over 50 people are employed by Bonton today, and the farm continues to provide holistic support for those in need.
"People have been very receptive, more and more people have been coming down to the end of this cul-de-sac, which is not somewhere a lot of people have ventured historically," says Kaitlynn McConnville, communications manager at Bonton Farms. "We're still working on community outreach — it's a long-term game trying to get people who have never been down here. The great thing is that because we employ a lot of people, they can act as unofficial brand ambassadors and tell their neighbors to come check it out."
New Restaurant and Coffee House Opened on the Grounds
In 2017, Bonton Farms opened its market café restaurant as a place for people in the community to gather and share stories over healthy meals. Later, they also added a coffee house and a preservatory in 2021.
"We just recently revamped our menu, so we're trying to incorporate more of the stories of southern cuisine and where it came from because with the industrialization of food, we've really moved away from that and from the use of authentic ingredients," McConville says. "So, we're trying to get back to those original flavors, restore health and teach people about the history of food."
Bonton Farms Is a Place for People to Gather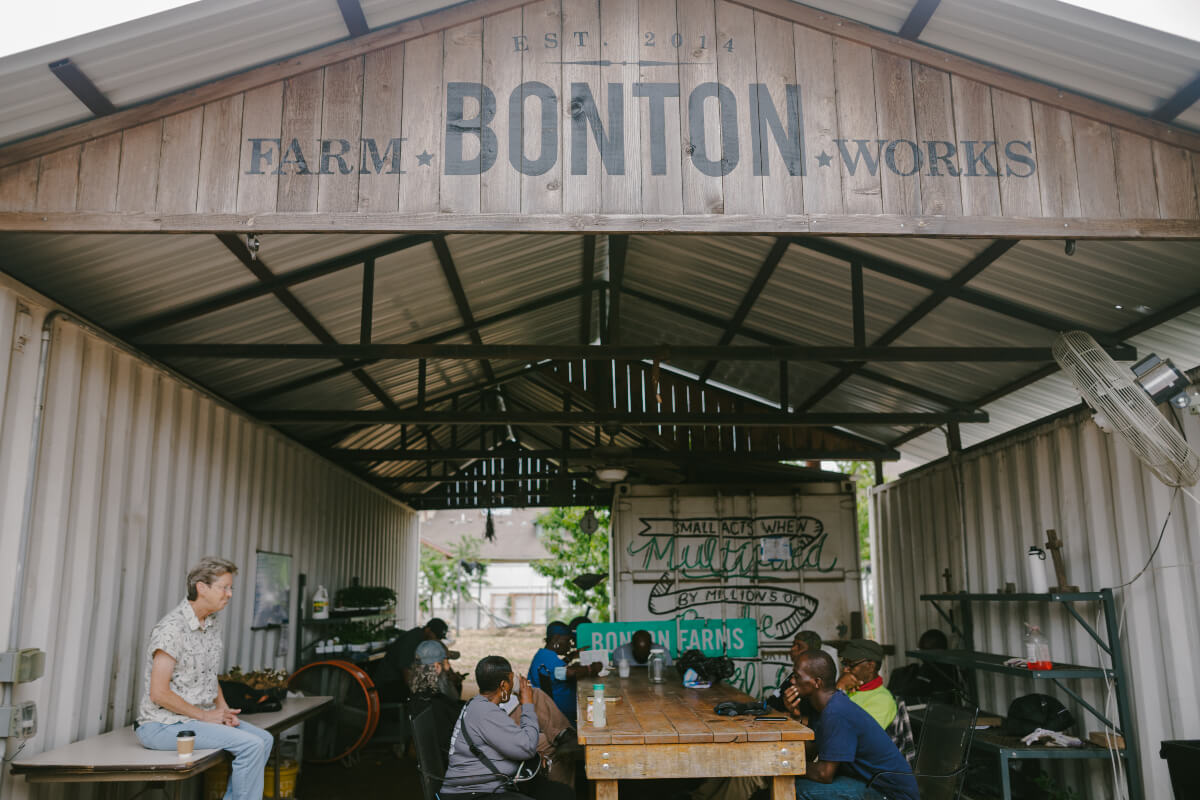 The non-profit organization approaches rehabilitation from a holistic, 360-degree view, which means they prioritize the seven pillars of human essentials including health and wellness, safe and affordable housing, a sense of belonging and more.
In this sense, Bonton Farms is much more than just a place to buy fresh food in a food desert: it's one of few employers in the area, a community center for people to come and gather, and for some, a home — Bonton Farms also provides affordable housing options for community members in the form of apartments and tiny homes.
"The farm is very open, people can come and pet the goats, talk to people on the patio, or just read a book, and we don't charge an entry fee because we want this to be a community center where conversations happen and people come together," McConnville says. "I've had people email me and say I grew up in Bonton, and it's so cool to see so many different people laughing and working together. It's something they haven't seen before."
More Great Stories From toast
Looking for more stories about inspirational people in Dallas? We've got you covered:
Lead image by Christina Childress Photography – Courtesy Bonton Farms