When Toyin Okezie-Mba moved from Nigeria to Canada in 2017, she packed a year's supply of makeup and haircare products. After her beauty stash finally ran out, she couldn't find any replacements in local stores that worked for her hair type and skin tone. She resorted to asking her brother in Nigeria to mail care packages to her. That arrangement worked just fine until the COVID-19 lockdowns, shipping delays and supply chain problems of 2020. That's when Okezie-Mba decided to do something about the gap in the market and make the products she couldn't find in North America. The result was Prettykind, an inclusive beauty brand that specializes in makeup and haircare to "boost your confidence and self-esteem" according to their website.
Creating Inclusive Beauty Products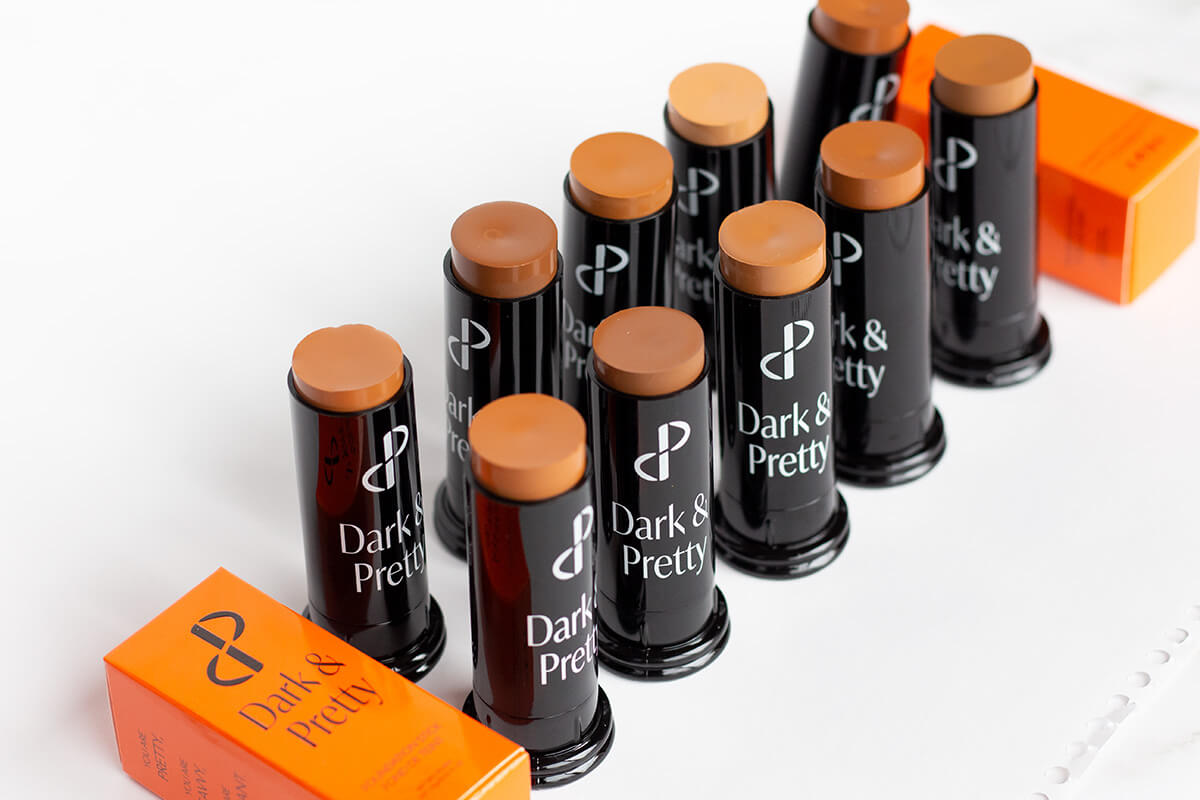 When Okezie-Mba started her inclusive beauty brand, many of the formulators that she spoke to knew nothing about the unique needs of Black hair — and the knowledgeable formulators she found were already busy creating products for other brands. "I had to dig in and start learning, like go back to high school chemistry, basically," Okezie-Mba says. "What is hair? What is it made of? What does it need? What mixes with what?"
Her studies taught her a lot: "I don't know how many chemistry books I have read. The University of Toronto Library is such a blessing." She explains that with Black hair, "the sebum and natural oils produced by your scalp don't flow easily through your hair, because your hair is not straight. And so that makes your hair get tangled easily. It makes it coarser."
Finding a supplier to produce makeup in shades suitable for Black skin tones was an equally daunting task, especially for a very new (and very small) business. "The minimum order quantity per shade was a killer," Okezie-Mba says. "Everybody wanted us to make at least 2,500 units per shade." At that point in her business, she simply couldn't afford to do it. 
Inclusive Beauty Products Finally Hit the Market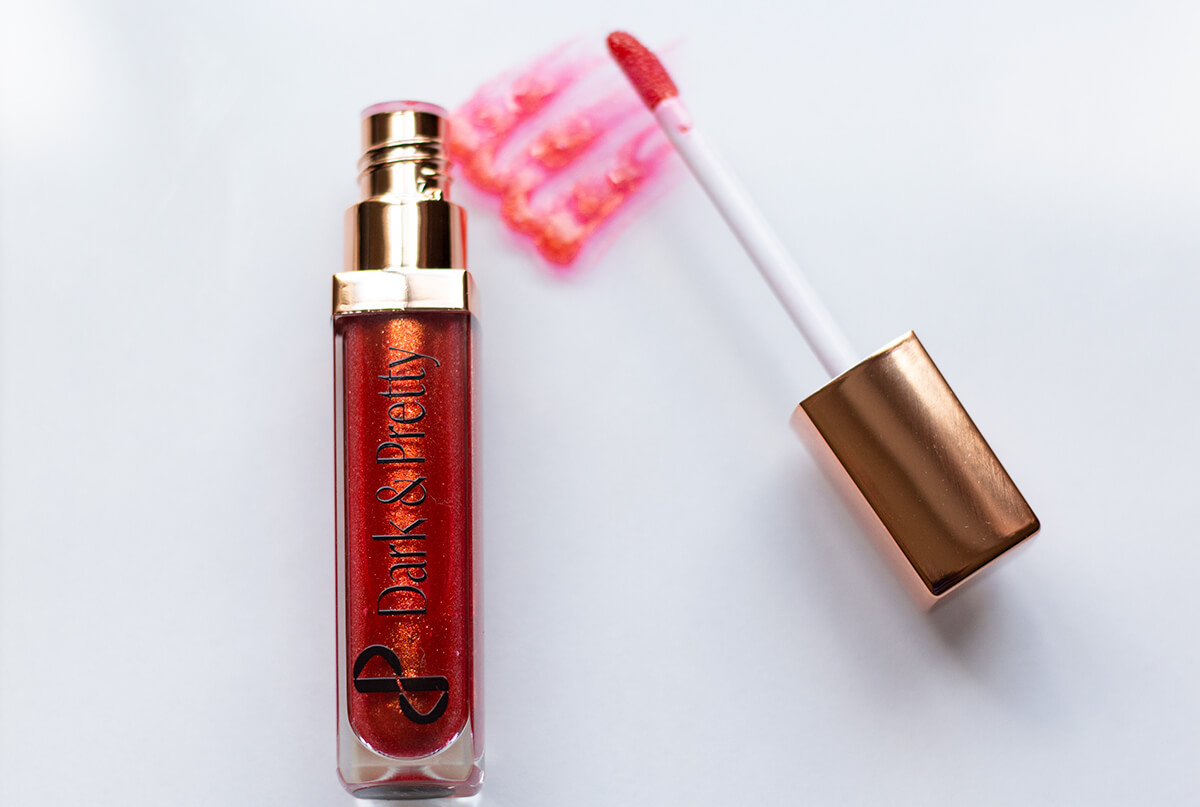 Eventually, after much hard work, Okezie-Mba was able to sort out all the logistical issues. Prettykind now produces high-quality, inclusive beauty products that contain no parabens or fragrances and are shipped in recyclable packaging. The cosmetics are vegan and cruelty-free, while the hair products contain no sulfates or synthetic colors.
The lip glosses and lipsticks have proven to be especially popular, along with the hair tonic. "I like to call it a herbal tea for your hair," she says. "You just mist it on your hair to add some moisture."
However, she's disappointed by the lackluster demand for the brand's eco-friendly bar shampoos and bar conditioners, which help reduce plastic waste and last much longer than their liquid counterparts. Okezie-Mba is a fan of the bars, using them herself, but getting consumers to change lifelong habits is challenging. "People are just not embracing it," she laments. "You're trying to make people switch brands and at the same time their behavior. You're fighting two battles." 
Toyin Okezie-Mba Is a Born Entrepreneur
Prettykind isn't Okezie-Mba's first company. In Nigeria, she ran a fashion business for a while, before starting a bakery that grew from just her with a four-burner stove to a huge commercial kitchen with five employees. She sold the bakery when she moved to Canada.
Her strong entrepreneurial streak led her to do an MBA at the University of Toronto, despite having a young child underfoot — and getting pregnant while completing the program. She could have deferred her studies but instead chose to finish with her classmates. "I'm really proud of myself because I didn't just finish, I finished well," she says.
More Than Just a Beauty Brand
The inclusive beauty brand's name, Prettykind, has always symbolized far more than just surface beauty. "My kind is not being paid attention to. Does it make me feel undeserving? Does it make me feel ugly?" Okezie-Mba asks. "We wanted the name to speak to boosting that esteem and confidence. We felt it was fundamental to make you feel like you are a Prettykind, and not in the vain way of it."
When the beauty brand first launched, their Instagram feed was filled with posts stating that Prettykind meant ambitious, grateful, confident, intelligent, bold, resilient, savvy and gorgeous. Okezie-Mba's hope is for all women and girls, including her own daughter, to feel represented by being able to find inclusive beauty essentials designed for each individual's specific skin color and hair type. 
Okezie-Mba also points out that the women who use her products have much more than beauty on their minds, and her goal is for Prettykind to support these strong women in all aspects of their busy lives: "We want to be the beauty brand that comes to mind when people think about a brand that supports their career and their ambitions as a woman."
Toyin Okezie-Mba is the founder of Prettykind, an inclusive beauty brand that specializes in makeup and haircare. Photo courtesy of Toyin Okezie-Mba.