Paige Mobley is the newest reality TV star on Netflix's Instant Dream Home. The premise of the show is simple but brutally fast-paced: renovators have only 12 hours to completely transform a family home (yes, that's right — every part of the house is renovated). Contestants are nominated for the show by an "accomplice", who outlines what the needs are for the family and their home. Think Queer Eye meets Dream Home Makeover.
In the show, Mobley works as a special projects manager alongside a cast that includes Orange Is the New Black star, Danielle Brooks. Mobley's job is to make sure the renovations are uniquely suited for each family on the show. 
"People need a sense of belonging and when you create a home space that you feel like you belong there, it makes all the difference," Paige told toast.
'A Midwesterner Who Dreamed of Working in Entertainment'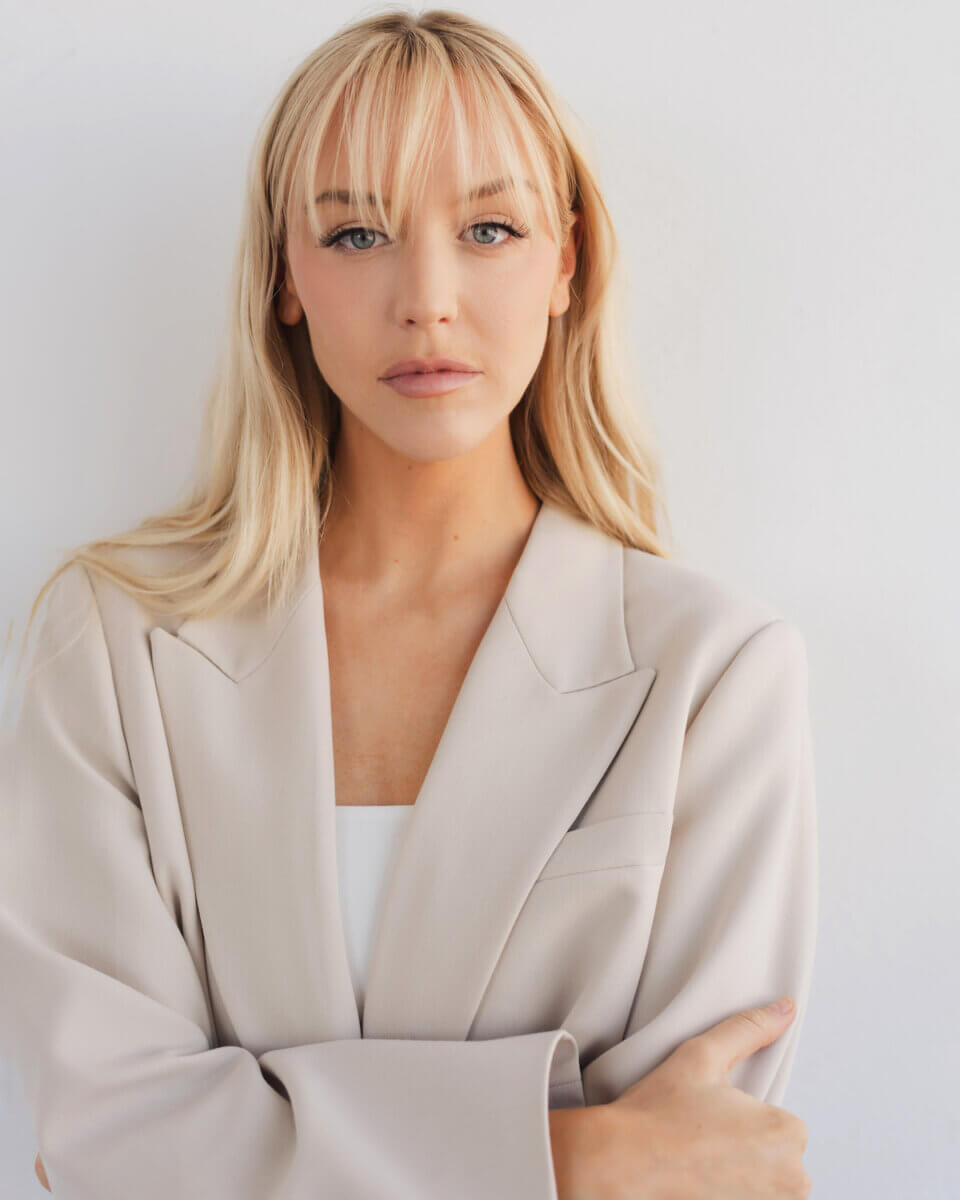 Mobley was born in Birmingham, Michigan, and describes herself as a "Midwesterner who always dreamed of working in entertainment."
From as young as three years old, she loved to perform, creating home movies with the family video camera and making up skits with her cousins. As a three-year-old, she was a competitive dancer "à la Dance Moms" until middle school when she realized she preferred acting to dancing. She went on to perform in musical and community theater in Southeast Michigan and studied theater in university.
Her first TV performance, while uncredited, was on Gossip Girl in 2012 as "Chuck's party date", and she appeared as a model in the film Transformers: Age of Extinction in 2014. Mobley's big break came when she competed on America's Next Top Model in 2016. Instant Dream Home has been a big next step and a dream come true for Mobley.
"This show is easily the greatest thing I've gotten to do in my career because it combines so much of me into it," she says. "When you're acting, you're playing a character, but something like Instant Dream Home, where I'm really authentically myself, as well as getting the opportunity with so much support behind you to do wonderful things for others — oh my gosh, I couldn't imagine a better job." 
Renovating Houses Top to Bottom on Instant Dream Home
While the show was a hit and quickly joined Netflix's Top 10 list since its release on Aug. 10th, it was also met with fan skepticism, with headlines asking, "How much of Netflix's new show Instant Dream Home is real?"
"A lot of people, when they come up to me and say, 'There's no way that you did it in 12 hours,' I remind them, we've been in pre-production as well as all of that work in the warehouse for months in advance before we ever step foot on install day," Mobley says.
As for renovating the house top to bottom in 12 hours? She points to the full cast and crew on camera working on the install: "You can see us; we're dripping in sweat. We're covered in dirt."
Growing Up in a Family That Flipped Houses
Mobley is very comfortable on a construction site, thanks to growing up in a family of artists that flipped houses on the side. By the time Mobley graduated high school, she lived in about 20 different houses.
"My parents, when I was really young, got really into home reno — they took all of their creative ability and put it into real estate," Mobley says.
She describes Instant Dream Home as a fateful step in her career: "Everything that I went through as a kid — moving around all the time — it brings it full circle, and everything starts to make sense. Maybe that's why I experienced those things because this was always in the cards."
Embracing Her Femininity on the Set of Instant Dream Home
Mobley stood out to viewers on the show not only for her energetic and uplifting persona, but also the way she embraced her femininity on set while lending a hand with a hammer or landscaping. A recent Instagram post from Mobley thanks all the women who have reached out to her in person or via social media in response to her presence on Instant Dream Home, which included full makeup, pink clothing and a "hammer in one hand, lip gloss in the other." 
She says she wanted to see someone like herself represented on a home renovation show: "When I was filming the show, I made it very clear to producers as well as my co-stars that I really wanted to be as authentic to myself as possible while in this space. Everybody knows that renovation, construction, the trades — it's a very male-dominated space. And typically, when you watch an HGTV or renovation show, you're very used to seeing the women in the design role, but not typically in the construction role."
Starting a Production Company That Supports Women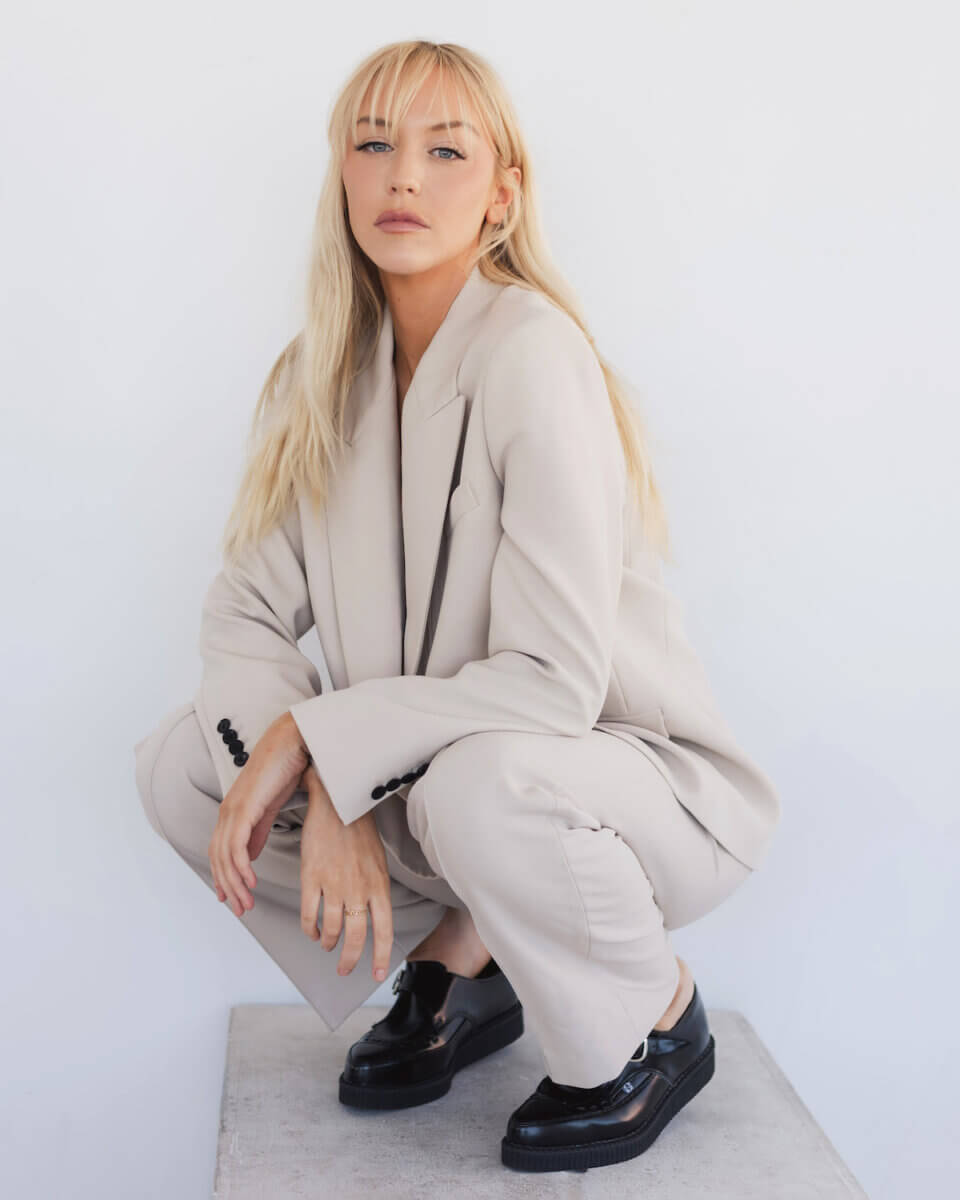 For Mobley, female empowerment is always top of mind. In 2019, she co-founded Eastend Entertainment production company with her good friend Carroll Middelthon, a casting director and producer.
Mobley says they were inspired by businesses like Hello Sunshine, a media company founded by Reese Witherspoon that aims to puts women at the center of every story they create. 
"Whether that be female filmmakers, female characters or narratives, we wanted to be a part of that conversation," Mobley says.  
Pushing for Change
Eastend Entertainment have a slate of television and film projects in development, including a film starring Emeraude Toubia from Shadowhunters. Their goal is to help balance an industry that's seriously lacking in female representation behind the camera.
"We want women watching our content or women working on our sets to be incredibly proud of what they've seen, and to see role models either in the work environment or on screen," Mobley says.  
She strongly believes that media is a huge driving factor for change.
"To be a part of that conversation and to be involved in that change is so important because it takes only one person to make a difference," she says.
'Find Your True Passion and Purpose'
For people looking to make their own mark in the world, the Instant Dream Home star recommends finding what it is that makes you come alive inside.
"I'm wildly passionate about figuring out your purpose in life and from there using it for good, whatever that is," Mobley says. "For me, it's entertainment, media, performing arts, but whether yours is baking or athletics, it doesn't matter, whatever you can find that is your true passion and your purpose — take that and allow it to wake you up in the morning to then go do and put out good in the world. I think it's the whole point of life."
Lead image credit: Photo by Prince Jones.