Just a little over two years ago, José Álvaro Osorio Balvin, aka the international superstar J Balvin, got real about his struggle with depression. While the Colombian singer was solidifying himself as a global icon, he was quietly dealing with depression. Realizing he had the power to speak out and let his fans know they were not alone in their own struggles, J Balvin launched a bilingual mental health app in September 2022 called OYE, which means "listen."  
J Balvin Has Been Open About His Depression 
Balvin opened up publicly about his experience with depression in 2020, saying it got to the point where he couldn't get out of bed for five days. In a podcast interview with Becky G, the star expressed feeling alienated from the rest of society.  
He told listeners on the podcast that he was at the height of his career and could not understand why he was feeling so low: "I was just crying for no reason. Didn't want to wake up, didn't want to eat, didn't even want to live — and I didn't know why."  
He described how he took the necessary steps to find help and overcome his struggles. The Latino artist wanted fans to know they are not alone.  
"It's okay not to be okay," he told listeners on the podcast. "I understand you, I feel you. I feel what you feel, you know? You might be having your 'best moment in life' and you're feeling like s—. I feel you, I've been there. I'm going to that right now. But I still got this faith that everything is going back to normal. I'm disciplined. I take my medication." 
Addressing the Stigma Surrounding Mental Health 
After overcoming depression, Balvin wants to make it known that mental illness is real, and that we should be supporting each other rather than looking the other way. In the podcast interview with Becky G, he blamed the stigma surrounding mental health on "bad information."  
He stressed that just because people may not have experienced depression or anxiety themselves, doesn't mean the illnesses don't exist. Through the new mental health app OYE, J Balvin wants people to channel their emotion into creativity. OYE is described as a creative wellness app for everyone. The tagline of the app is "let's feel better, together."  
J Balvin's OYE Offers Wellness Practices in Spanish and English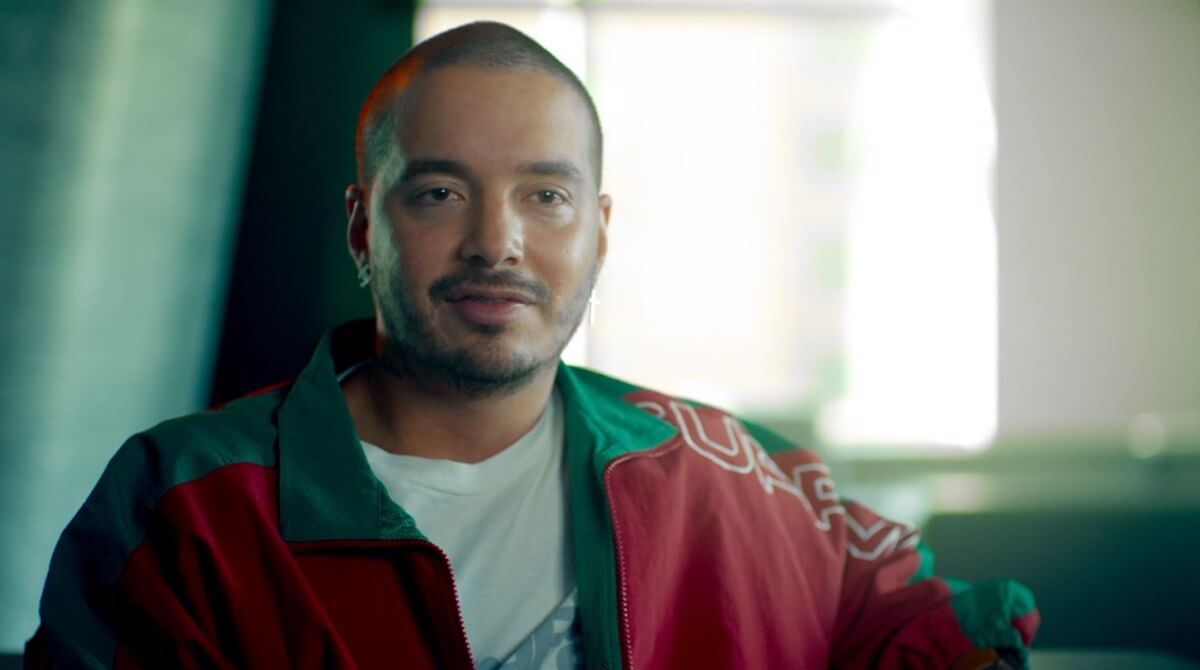 OYE encourages users to "transform your emotions into creative actions" through mind-body practices, a daily emotional check-in tool, personalized goal setting and mindful notifications. For J Balvin, it was essential OYE offers wellness practices in both Spanish and English.  Alongside co-founders Mario Chamorro and Patrick Dowd, J Balvin wants OYE to serve as a healing platform for the "Latinx community and other cultures" Liz Cavalro wrote for TODAY.
"In my own journey, I found it hard to find my creativity while dealing with personal mental health struggles," J Balvin said in a statement supplied to TODAY. "However, after understanding and tapping into the powers of creative wellness and using my own creative vision to drive true solutions for myself, I was able to both feel better and express myself in new ways I never knew possible."  
J Balvin told TechCrunch in an interview what motivated the development of OYE: "I'm human just like anyone else and I felt I had this mission to make the world a better place starting with mental health."   
More and more celebrities are stepping up and using their platforms to encourage people to talk about it and seek help. Recently, we've seen Megan Thee Stallion launch a mental health website for her fans, and Selena Gomez is opening up about her mental health journey in a new documentary.   
Lead image credit: Photo of J Balvin by Entretengo.com is licensed under CC BY-NC-SA 2.0.