It seems that the stigma surrounding mental health is finally being scrubbed away. While many once suffered in silence, more and more people are willing to have open and honest conversations about mental health. Celebrities are stepping up and using their platforms to encourage people to talk about it and seek help. Recently, we've seen Megan Thee Stallion launch a mental health website for her fans, and J Balvin brought OYE, a bilingual mental health app, to the market. Now, Selena Gomez is adding her voice to the mix in a new documentary.   
The Selena Gomez: My Mind And Me documentary is premiering on Nov. 4, 2022. The film features the singer, songwriter and actress opening up about the pain and struggles she's faced when it comes to mental illness, and how she found healing.  
Selena Gomez Documentary Offers Intimate Look at Her Life 
In the film, viewers get an intimate look at her battle with depression, anxiety and other health issues she's faced over the last six years. The goal? To spark the conversation about mental health.     
"Just be who you are, Selena. No one cares about what you're doing. It's about who I am, being okay with where I am. I am grateful to be alive," Gomez said in the trailer released on Oct. 10, 2022. 
Gomez Was Diagnosed With Lupus in 2014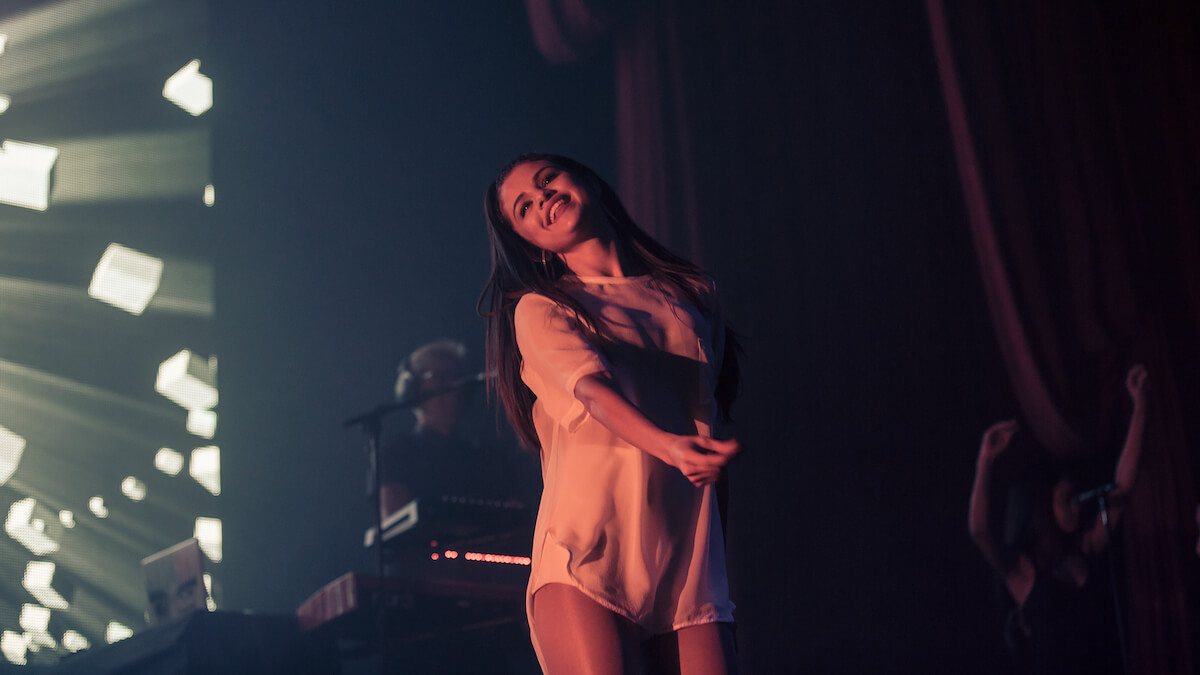 As her star continued to rise, Gomez was diagnosed with Lupus in 2014, a disease that occurs when your body's immune system attacks your own tissues and organs. She underwent chemotherapy to treat her Lupus and was forced to have a kidney transplant in 2017 due to complications from the illness. After her diagnosis, she struggled with her mental health.   
'My lupus, my kidney transplant, chemotherapy, having a mental illness, going through very public heartbreaks — these were all things that honestly should have taken me down,' she told Elle in 2021.  
Battling anxiety and depression, Gomez began "open-ended" mental health treatment in 2018 – which refers to scheduling treatments as often as you feel you need them. Two years later, she confirmed she had been diagnosed with bipolar disorder, a mental health condition that causes extreme mood swings.  
'Every time I went through something, I was like, 'What else? What else am I going to have to deal with?" she told Elle. She told herself, "You're going to help people" and that's what kept the star going. "There could have been a time when I wasn't strong enough, and would have done something to hurt myself," she said.  
Gomez Doesn't Take Her Platform 'Lightly'  
Gomez decided to use her enormous influence to help change the conversation around mental health. On May 26th, 2022, Gomez sat down with President Joe Biden and first lady Jill Biden to discuss how to wipe out the mental health stigma and expand access to care.    
"I don't take my platform lightly. I'm not perfect. I'm human and I have things that I walk through," she said in an Instagram video posted to President Joe Biden's account. "That's why I feel people like me, hopefully, can be the other side of the voice and say 'Hey, I don't look like I'm done up every five seconds. I don't have it all put together. I have had to work through this. I've tried everything to escape this feeling so why pretend that I have it all put together?" 
The Star Launched 'Wondermind' to Provide Mental Health Support 
Earlier this year, Gomez co-founded Wondermind, a new media platform focused on connecting people with educational resources to support their mental health journey. The website describes itself as featuring "approachable, expert-backed mental health content you can actually use."  
"Every person has their own mental health journey. If we ignore them, glamorize them or hide them from the world, it doesn't change that the journey is very real," Gomez said in a press release. "Wondermind is extending a larger mental health conversation that began for so many during this pandemic." 
The new documentary, Selena Gomez: My Mind And Me, will be streaming on Apple TV. 
Lead image credit: Selena Gomez – Oslo Spektrum 2013" by NRK P3 is licensed under CC BY-NC-SA 2.0.