This strange time has led to some unlikely friendships — whether it's getting to know a neighbour across the hall for the first time or forming a deep connection with a stranger you met on Instagram. Musician Just John and style icon JP Michaels met during the pandemic and have become good friends, mutual mentors and artistic collaborators. They like to describe themselves as the "odd couple of Canadian creatives." We explore how these two inspirational people met and began their collaboration.
Just John: Scarborough-Born Hip-Hop Artist
Always creative, Just John attended the Wexford Collegiate for the Arts for high school.
"Wexford Collegiate has amazing teachers and it's a place where you can show off — It felt like the academy of X-Men," says Just John. "I discovered my talents and formed a dance crew. After that, I knew that I wanted to be a personality."
In 2019, after spending some time in the downtown Toronto music scene, he signed with Warner Records.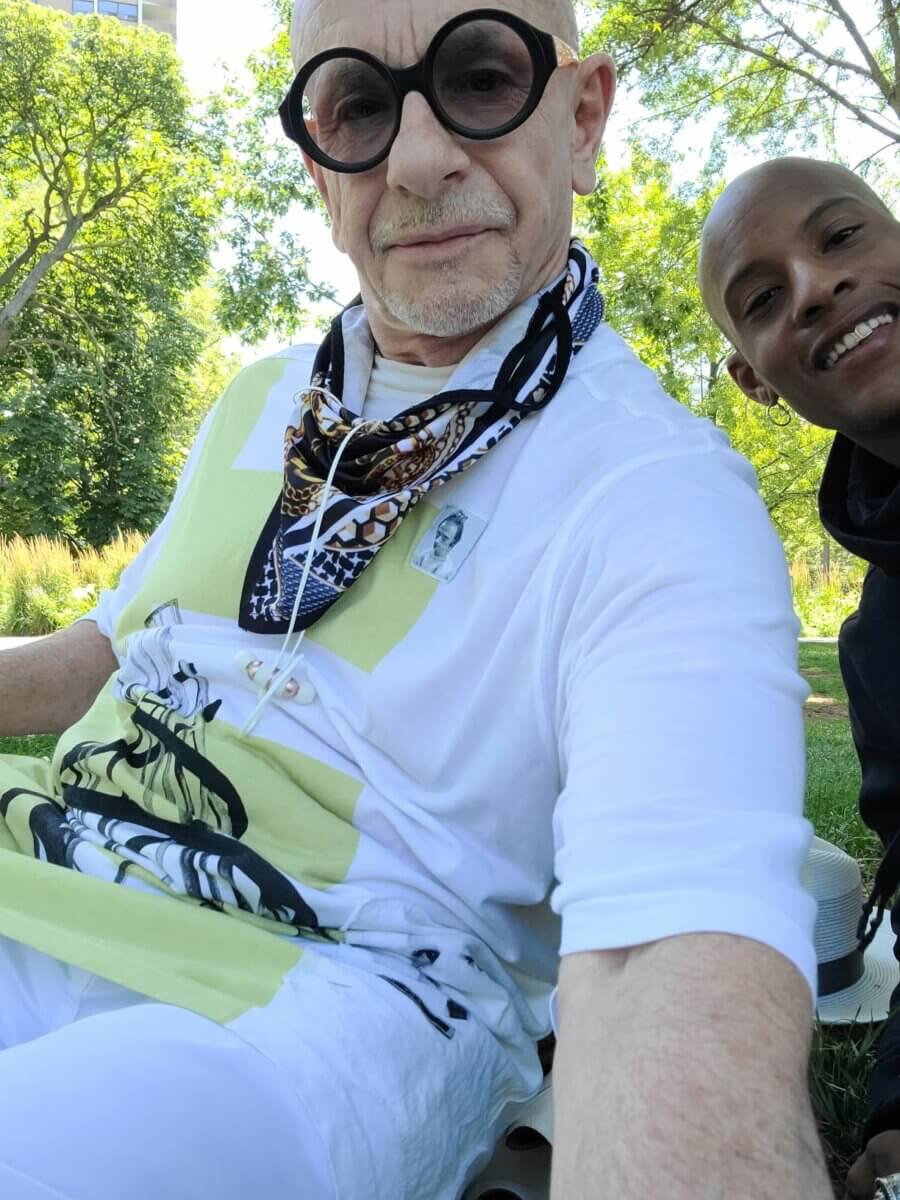 JP Michaels: Toronto-Based Style Icon
JP Michaels is a former monk and an opera singer. "The hardest vow to keep is obedience," he says. JP worked as a French teacher for many years — superstar Drake was even an early student of his.
He's lived in Toronto since 1985. Today, JP Michaels shares his bold fashion sense and philosophical insights on his website, the Academy of Enlightenment.
"Survival is the father of reinvention," he says. "I like to say that if it doesn't serve your reinvention, let it go."
Just John on the Beauty of Artistic Collaboration
The pair met unofficially through Toronto photographer Ryan O'Hare.  
"I was intrigued by JP's comments on social media," says Just John, who was 27 at the time. "He always goes beyond emojis. I thought to myself, 'Wow, this cat is a stylish character.' I'd been on a journey — I was stepping into my truth and my authentic self when I met JP. He spoke to my world."
Despite the pandemic, the pair met in-person at The Grange park in downtown Toronto for what they both describe as "a very rooted conversation." They talked and talked, but also shared comforting moments of not talking.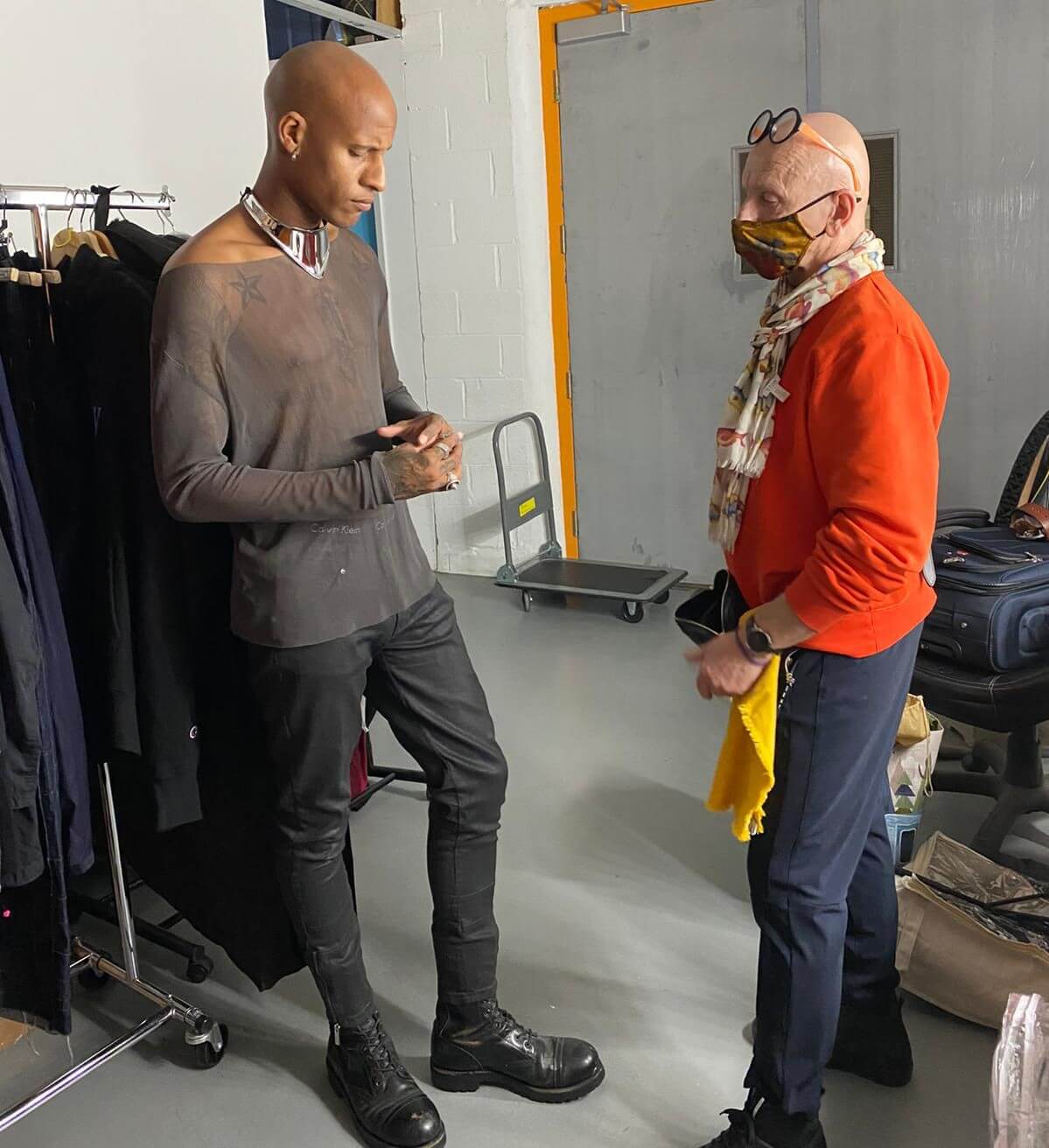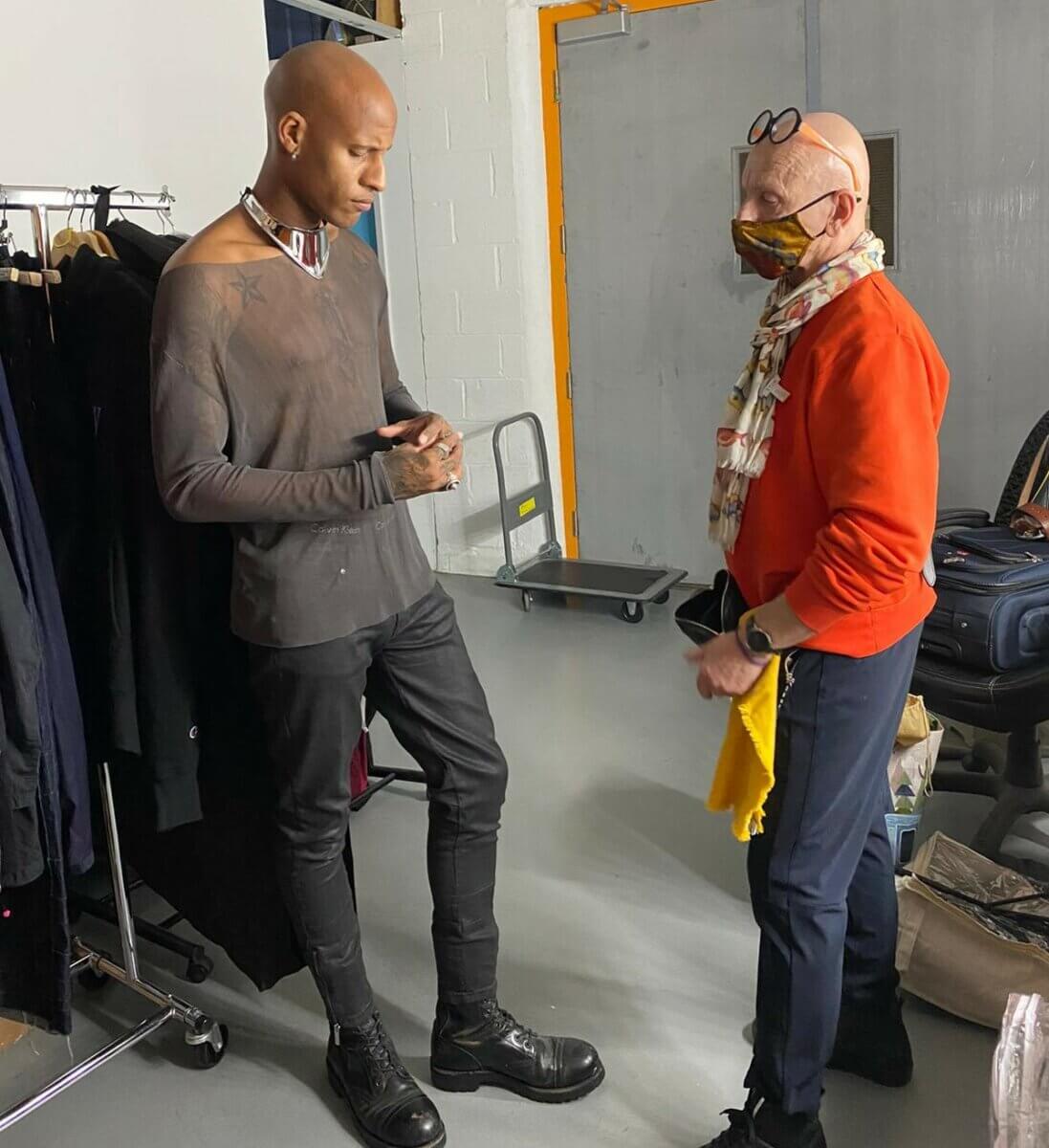 JP Styles Styled Just John for a Music Video
During their next meeting, JP and Just John began to engage on a musical level and listened to opera and hip hop together on Just John's "great sound system." At their third meeting, JP says he got crafty: "I styled myself that day as if I was styling him. Styling is about reaching inward to express outwardly."
As a result, Just John chose JP to style him for an upcoming Black Alliance collaboration with Warner Music Canada. In the music video, he pays homage to Missy Elliott and wears a black and red sequined coat. "JP was able to empower me to take on and accept that role for the video," says Just John.
The way the pair describes their friendship now ranges from "symbiotic" to "super-organic" to liking themselves around each other. The pair look to the future with anticipation, seeing collaboration with magazines and fashion houses on the horizon. Along the way, JP and Just John aim to use their eclectic, evocative aesthetic to inspire future generations and other unlikely friendships.
Photos courtesy Kyle Kofsky