After a long hiatus due to pandemic restrictions, Big Food Bucket List has finally returned to Food Network Canada for a third season. In the show, host John Catucci travels around North America to hit some of the most beloved independent restaurants on the continent from Hawaii to Newfoundland, meeting the passionate people behind the food in the process. Along the way, he's setting out to eat the most delicious, drool-worthy dishes on their menu, and check them off his bucket list.
Why John Catucci Loves His Job
Sound like a dream job? Catucci feels the same. When he first launched his career as an actor and comedian, Catucci says he never could have imagined ending up in a job that allows him to eat delicious food, travel and meet new people for a living.  
"It's a pretty good gig I'm not going to lie," he says. "I was doing comedy for years and I met the producers of You Gotta Eat Here! who are the same producers for Big Food Bucket List. They knew me from doing comedy and they wanted someone who wasn't a chef or officially trained, but who could just talk to people and have fun and be excited about the final dish."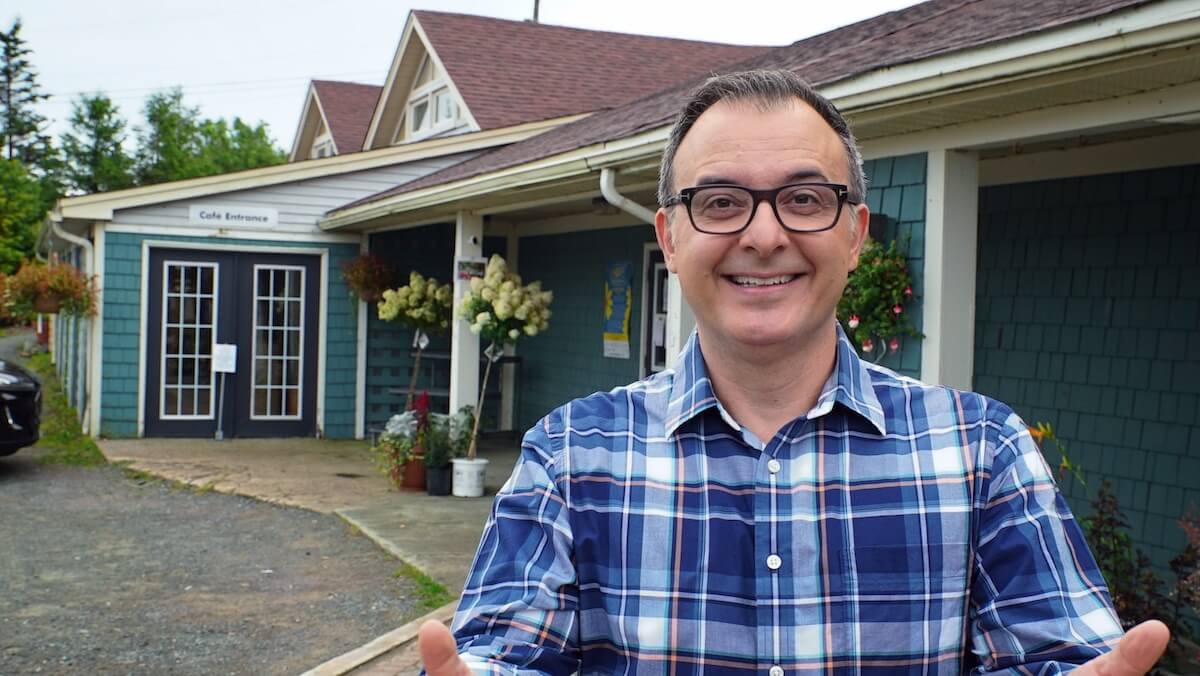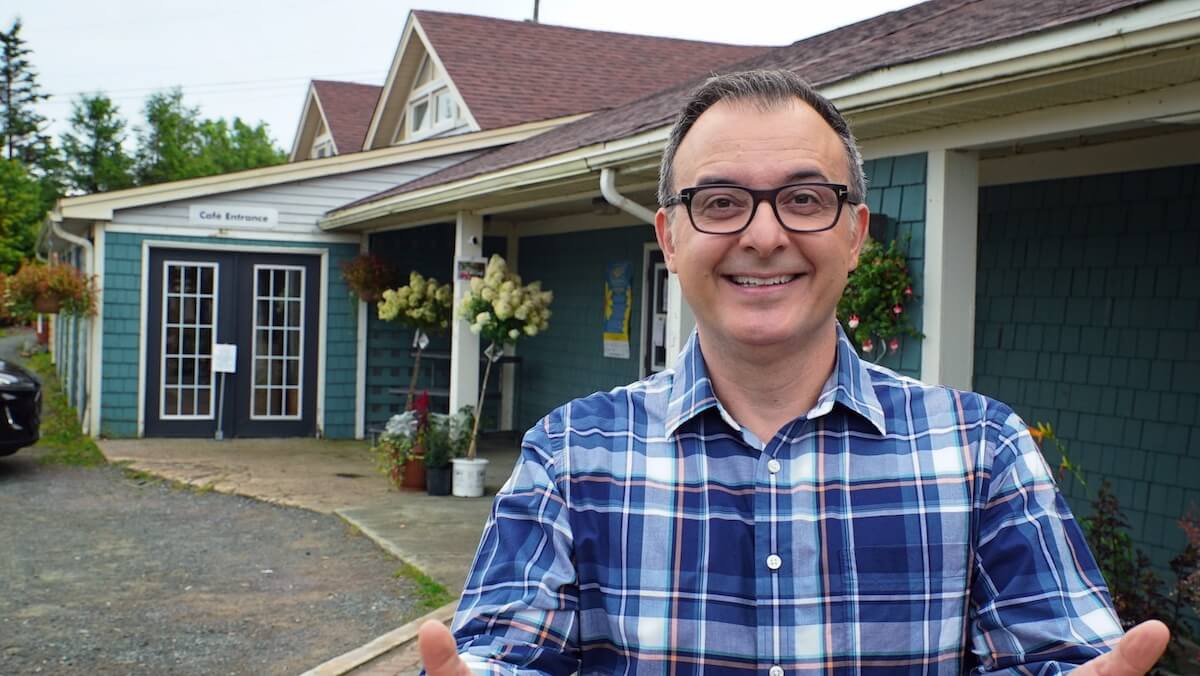 You Gotta Eat Here! Made John Catucci a Household Name
As the host of Food Network Canada hit You Gotta Eat Here! from 2012-2017, he's become a household name for many Canadian foodies. In June 2017, Food Network Canada cancelled You Gotta Eat Here! after five seasons but brought the team back in 2019 with Big Food Bucket List.
Years later, Catucci's enthusiasm and passion for great food is still capturing the hearts of Food Network viewers everywhere.
The Toronto native graduated from York University before beginning a career as an actor, singer and sketch comedian. Throughout his career, he's appeared in several productions like The Doodlebops, Hotbox and the John Dore Television Show, and as a member of The Minnesota Wrecking Crew and the The Doo Wops with David Mesiano, Catucci has won three Canadian Comedy Awards.
John Catucci Is Back for Season 3 of Big Food Bucket List
Now, Catucci says he's glad to be back for a third season of Big Food Bucket List after two years of on-and-off lockdowns, which have been particularly hard-hitting on the restaurant and hospitality industry.
"I was very happy to start shooting again to be able to showcase these restaurants and show them some love, especially after the past two years. It's really exciting," he says.
Some of Catucci's season three highlights include a stop in Tofino, British Columbia, where he had a chance to enjoy the live music, laid-back ambiance and of course, the succulent smoked brisket, at Lil' Ronnie's Beachside BBQ.
Meeting Passionate Restauranteurs Is the Best Part of His Job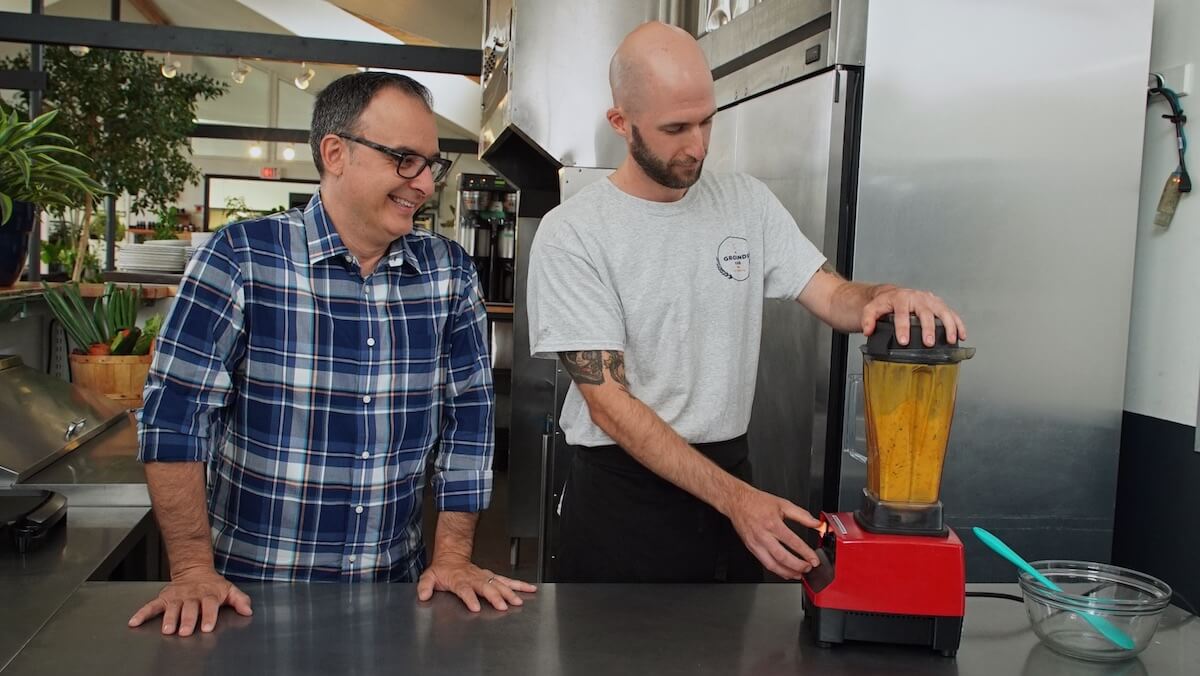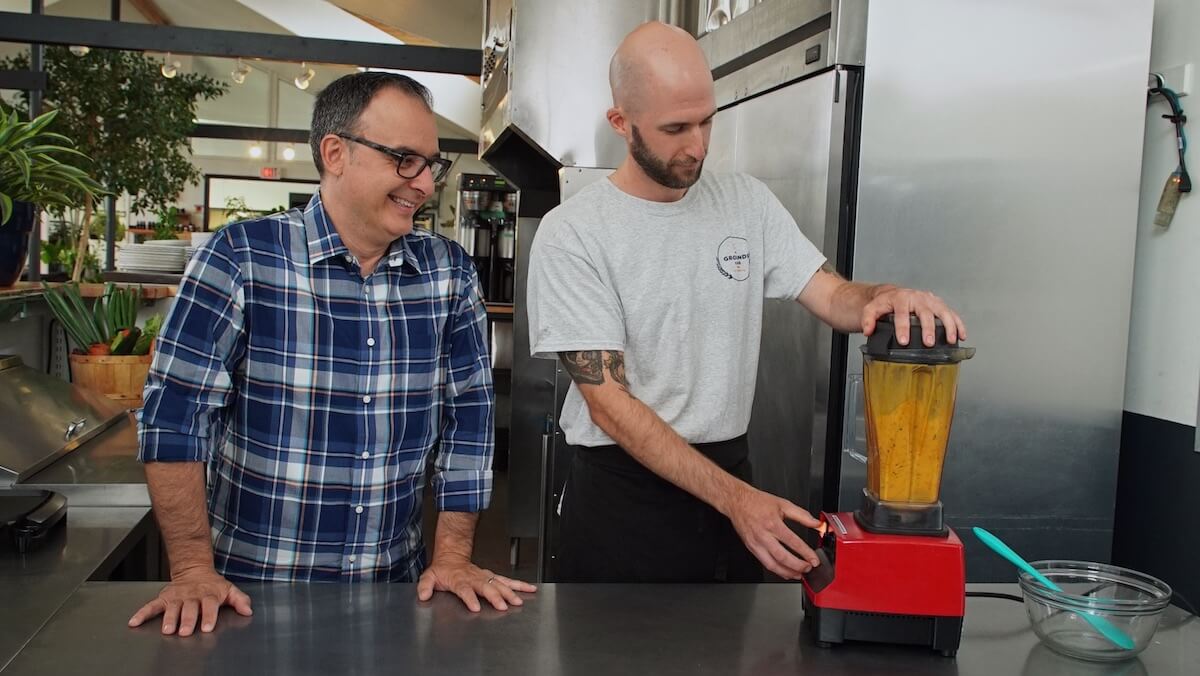 He also had a chance to stop in at The Grounds Café , a farm-to-fork eatery in Portugal Cove in Newfoundland — one of Catucci's favorites for its rugged natural beauty and the hospitality he was shown by locals.
While the food he gets to taste is no doubt a perk of his role as host of Big Food Bucket List, Catucci says the best part about the job is getting to meet the passionate restauranteurs behind each stop along the way.
"It's always about the people," he says. "Delicious food is great, but when it's not made with love or there's not a story behind it, it doesn't satiate you as much. There's always a time and place for big box restaurants, but with independently-owned restaurants that are run by families, you can feel the difference."
Where to Watch Big Food Bucket List
The first episode of the season aired on Saturday, April 2nd. On Saturday, April 9th the show will be airing at 8 p.m. and 8:30 p.m. on Food Network Canada, while the following episodes of the season will air every Saturday at 8 p.m.
You can also stream Food Network Canada Shows like Big Food Bucket List, Wall of Chefs and Wall of Bakers through STACKTV, which can be accessed through Amazon Prime Video Channels and Rogers.
Now that season three of the show is wrapped, Catucci says he'll be taking some much-needed down time to relax and tend to his garden.
Lead image credit: As the host of Food Network Canada hit You Gotta Eat Here! for five seasons, John Catucci has become a household name for many Canadian foodies. Now he's back for season three of Big Food Bucket List. Photo courtesy of Food Network Canada.