Although the situation has improved steadily over the years, women are still vastly underrepresented in Canadian politics. As a former political aide who served under two premiers in British Columbia, Sarah Elder-Chamanara is no stranger to the inequalities faced by women in politics. To advocate for equal representation in the industry, she decided to start a clothing brand called Madame Premier.  
A Fashion Brand That Supports Women in Politics
Elder-Chamanara worked in the B.C. legislature from 2007 to 2012 before relocating to Alberta, where she continued operating in the political space, sitting on the board of a Calgary non-profit organization encouraging women to run for City Council. After her fellow board members denied her idea of starting a fundraiser to support women in politics, Elder-Chamanara moved on to launch Madame Premier.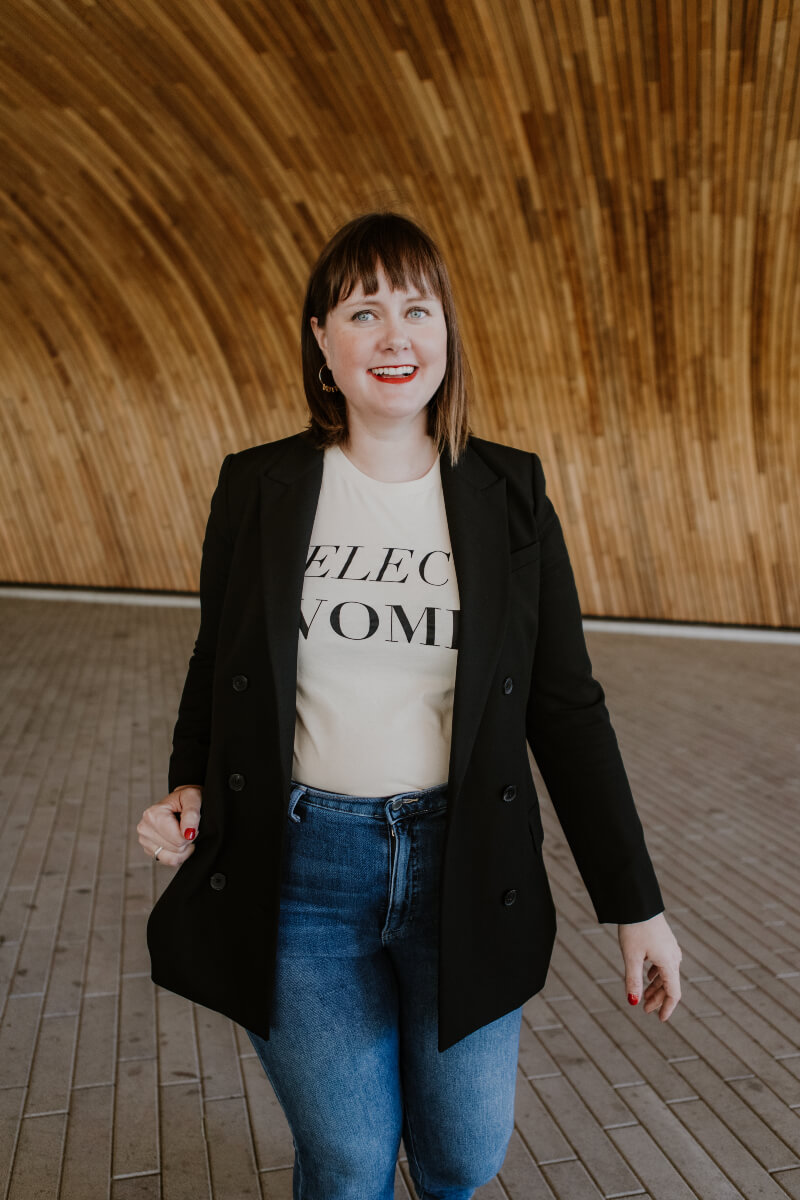 Madame Premier Says Fashion Is the Perfect Vehicle for Their Message 
As a lifelong fashion lover and political junkie, she combined her interests and quickly found that Madame Premier was the perfect vehicle for spreading the message that women do, in fact, belong in politics. Elder-Chamanara launched the brand's first collection, the Election Collection, in 2019 and garnered significant interest from the get-go.
"I've always loved fashion and politics, but there's this sentiment that smart people can't also love non-serious things like fashion or makeup, which is completely ridiculous, you can totally be a very serious person in politics and also love fashion," she says. "So, the fashion is really the vehicle for the message that a woman's place is in politics."
Madame Premier Wants More Inclusion in Politics
The brand features a wide variety of products including cards, baby items and unisex t-shirts and sweatshirts sporting messages like "A Woman's Place is in Council Chambers, the Legislature, the House of Commons, the Senate." Part of Madame Premier's overarching mission is to dissolve the stigma surrounding women in politics and encourage everyone to view the industry through a more open and accepting lens.
"The first thing you notice when you're in politics, and things have changed to some degree since I left in 2012, is that it's extremely male dominated," Elder-Chamanara says. "Not only at the elected level but at the unelected level as well. The environment that's been created is not family friendly, it doesn't champion personal mental health or physical wellbeing. Politics is made by men, for men."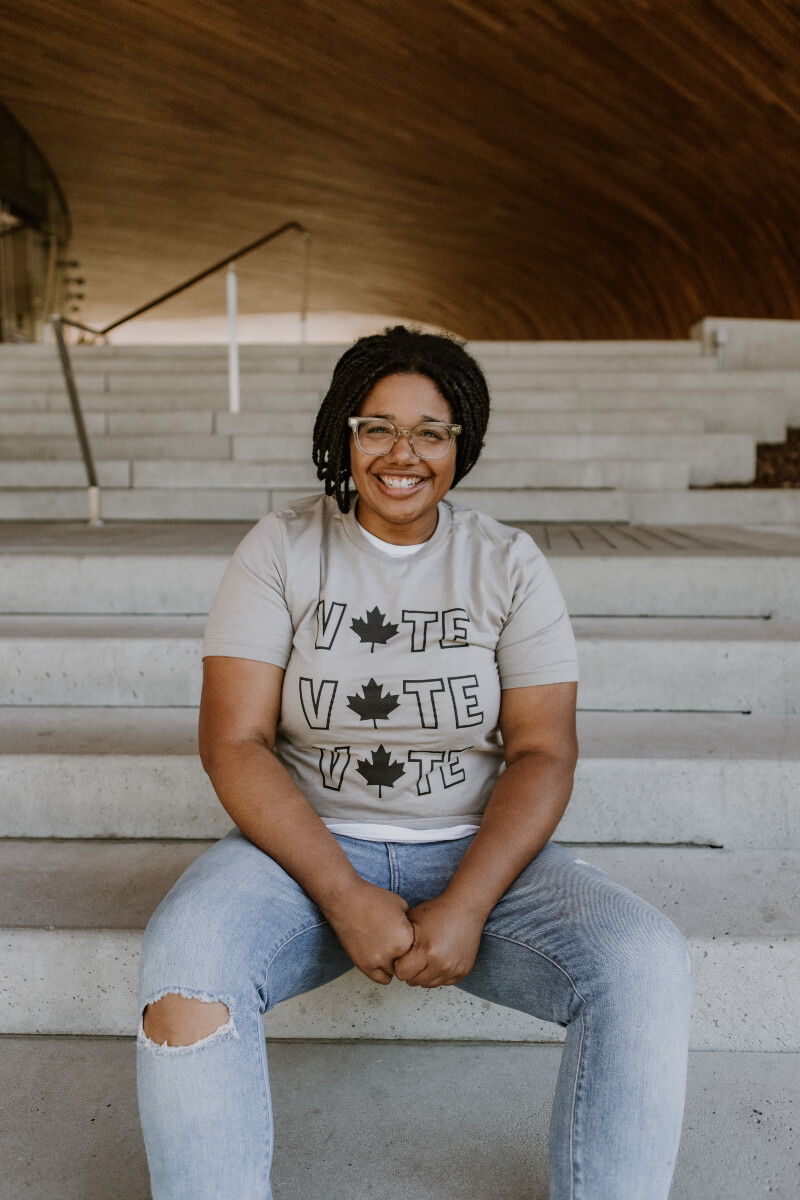 Starting a Dialogue Around the Inequalities in Politics
She adds that the reasons for this are complex, but the issue is linked to deeply rooted patriarchal values and a general unwillingness to challenge the status quo in the political arena. However, by continuing the dialogue and raising awareness about the inequalities in politics, Elder-Chamanara believes we can move the needle in the right direction.
"We need to keep inserting ourselves into those spaces if we hope to change things."
Amplifying Female Voices
By collaborating with other local artists and creators, Madame Premier donates to non-profit groups supporting specific causes like women's shelters, women's legal education and food security organizations.
Madame Premier ships their products internationally, and Elder-Chamanara recently opened a brick-and-mortar store on 9th Avenue in Calgary. She is gearing up to work on more collaborations in 2022. She also hosts a podcast called the Elected podcast, where she speaks with women in Canadian politics about amplifying female voices in the political space.
Cheers to promoting women in politics 🥂! Here are more inspiring people working to change the face of politics in Canada.   
Lead photo by Sheena Zilinski for Madame Premier.