It may not be Jack Black teaching their classes, but those at Regina's School of Rock are still ready to rock.
The School of Rock franchise began with humble beginnings. In 1998, American musician Paul Green was teaching music to kids out of his home. He found that when kids played in a group, they learned quicker than with traditional solo instruction – and had a lot more fun. So in 2002, he took out a loan for $7,000 and bought a dilapidated building in Philadelphia, Pennsylvania, and opened what became known as the first School of Rock.
The concept quickly grew into hundreds of schools all around the world and even loosely inspired a hit comedy with Jack Black in 2003. Just a few years after Jack Black rocked out on the big screen, Laurie and Roland Schulz were looking to make a career change. They stumbled on the School of Rock website and decided to look into it. While on vacation in Arizona, they visited one of the franchise locations and were immediately impressed by the concept, especially after listening to a 14-year-old play Led Zeppelin on guitar.
So, Laurie and Roland, along with their friend Greg Mildenberger, opened their own School of Rock in Regina in November 2017. "The whole concept of getting kids together in groups and bands appeals to me and my husband," Laurie Schulz says.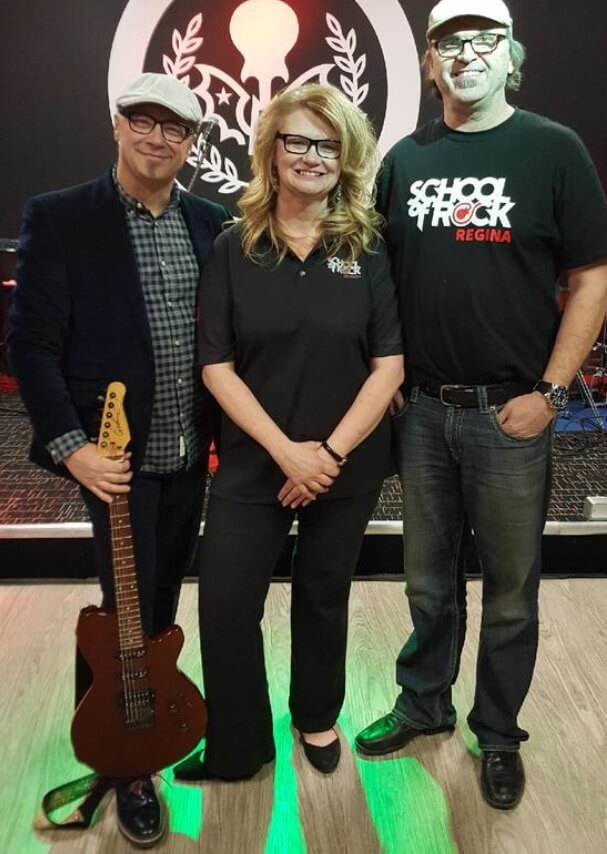 Schulz, who is co-founder and general manager for the school, says a performance-based music school was something Saskatchewan was missing. Regina's School of Rock is now part of a worldwide network of over 280 schools teaching students ages four and up. "It's very rewarding to run this kind of business because you see the kids develop their musical skills while interacting with other kids," she says. "We love running our School of Rock due to seeing students, both kids and adults, grow in confidence, skills and having fun."
What makes School of Rock unique is their approach to teaching. They offer weekly 45-minute lessons with a separate band rehearsal. Then at the end of the four-month course, they put on a show. "The kids become friends,' Schulz says. "And this keeps them more engaged so parents don't have to nag them because they're motivated since they have to know their part when they go to rehearsal."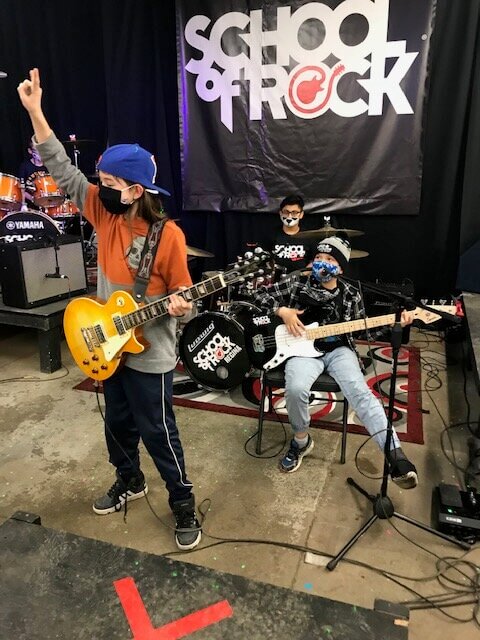 School of Rock offers everything from guitar and drums lessons, to singing, to keyboard and piano. Their group of 21 teachers are qualified to teach everything from classic and modern rock to blues and Motown. "For kids who are passionate about music and always practicing in their bedroom, School of Rock is the place for them because there are so many levels they can advance to," Schulz says.
All programs are taught year-round in four-month sessions. "These passionate kids just love it and want to keep it up," she says. "If you stop something, you have to regain those skills again so it keeps them sharp." For anyone interested in looking into Regina's School of Rock, it doesn't matter if you're just starting or are Eddie Van Halen. "A misconception people have is that we are only for advanced kids," she says. "We are for beginners all the way to advanced."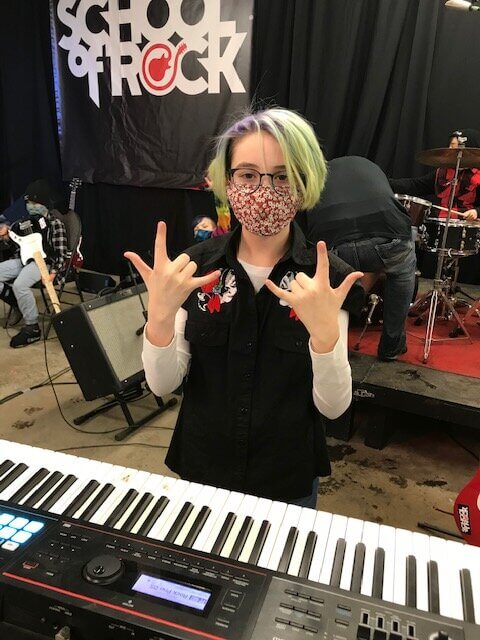 Schulz and those at the school moved everything online due to COVID-19. And thanks to the new digital format, they're able to take more students. All programs are now also taught in a call and response way to allow for lag on video chats. There are also theory books and an app for students that not only critiques but rates their performance.  
Starting July 5, School of Rock will be offering safe in-person summer camps as long as Saskatchewan COVID-19 restrictions allow it. To check out the schedule for their summer camps, check the listings on their website as classes are split up by age. You can also live-stream all their shows on their Facebook page. June 18 will be all about AC/DC while June 19 has an indie rock theme. 
In the words of AC/DC's Angus Young, "For those about to rock, we salute you."