The Maritime COVID experience was somewhat different from the rest of Canada: instead of shutting businesses' doors, they shut their borders instead. That still meant radical changes to the restaurant and catering industries as people chose to stay home and events were cancelled. Nova Scotia restaurants were no exception.
For many businesses that do most of their business with out-of-province travellers, serious pivoting was required. The Flying Apron Inn and Cookery on the Bay of Fundy experienced cancellations for stays at their inn, cooking classes and their legendary low tide dinners on the ocean floor in the bay. However, "with all the locals coming from Halifax looking for getaways in their own province, we had one of our busiest summers since we opened," says chef and owner Chris Velden.
Chris and his wife Melissa have shifted to private cooking classes. They are in the process of building a greenhouse where they plan on having demonstration dinners highlighting growing vegetables while being surrounded by the growing plants themselves.
In Mahone Bay, Mateus Bistro continued its personal service, providing "real food made by actual humans." They have re-opened for dine-in service in mid-March. For most of 2020, they offered weekly takeaway menus for $5/$10/$15/$20, and they have continued this as a Monday Tapi menu with $5/$10/$15 for dine-in or take-out. Their locally sourced surf and turf options, from scallops and ceviche to beef cheeks and pork belly, are well-supported by their local community — for a good reason.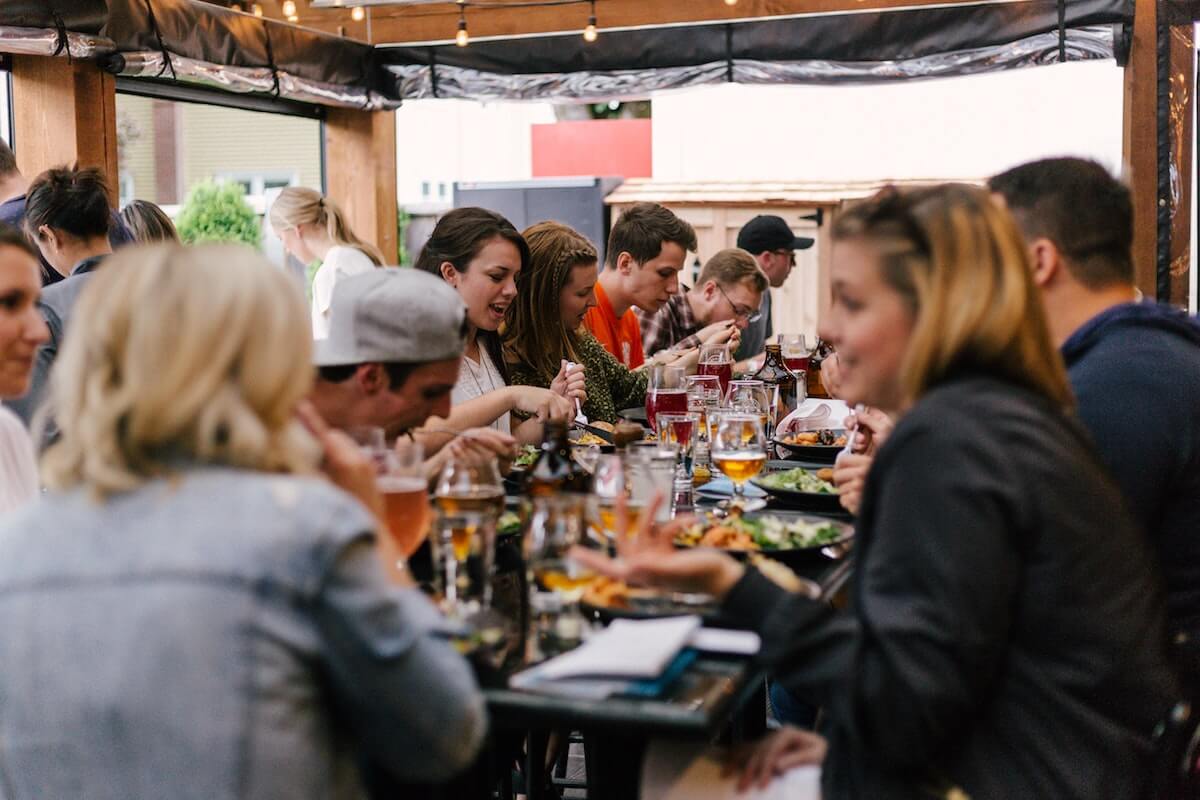 Closer to Halifax, The Kitchen Door in Dartmouth completely changed its business model from catering and in-person cooking classes to a wide variety of take-away and virtual classes. Their online store includes everything from an Easter Dinner to Go to weekly menus for heat-and-serve meals to frozen entrées and fresh and frozen baking and desserts that meet all kinds of dietary restrictions and is available for curbside pickup or delivery in the area.  
For those who still want to have a safe dine-out experience, The Cabina Esterna (glass mini-greenhouses) dining experience is waiting for you at The Bicycle Thief in Halifax's Bishop's Landing. If you're not up for a full meal, belly up to their "Fire and Ice" bar, where you can snuggle under a blanket and heaters while enjoying a cocktail. Or book a 'snow globe' outdoor dining menu at Shuck Seafood and Raw Bar.
Whatever kind of dining you're craving, as restaurants and borders open up, you'll be able to find an experience that works for you. Raise a glass of something local and made with love and toast the committed restaurateurs and food industry workers across the country for their creative dining solutions. You're my heroes.