Treana Peake learned the power of philanthropy as a young child. "We didn't have much money, and every year around Christmas, an anonymous stranger slipped an envelope of cash under our door," she recalls. "That money was everything when we had nothing. And that act of kindness literally forged the direction for my life." Peake took her memory of that generosity, along with her interest in fashion and design, and turned it into Obakki, a purpose-led lifestyle brand.
Obakki Partners With Artisans Around the World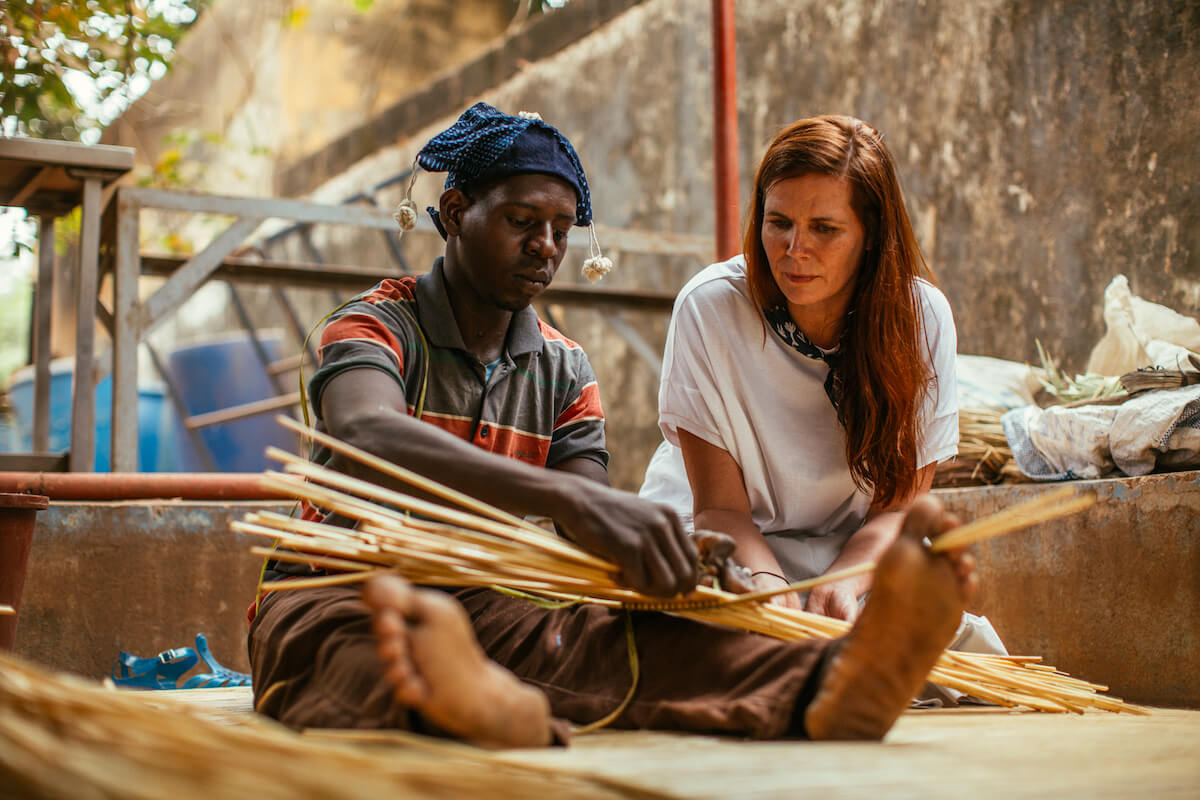 The company partners with artisans such as potters in Northern Uganda, basket weavers in Kenya, potters and weavers in Mexico, a master woodcarver in Mali and a blacksmith in Nairobi. Obakki ensures that each item is not only beautiful but also handcrafted sustainably and ethically, and that profits are reinvested in community development projects where the artisans live. Peake herself has traveled to Africa more than 70 times over the years because she believes it's crucial for her to meet with each of the company's artisan partners.
This busy social entrepreneur, frequent traveler, public speaker, mother of two and wife of rocker Ryan Peake (of Nickelback fame) took some time out of her jam-packed schedule to answer our questions about the philanthropic business she started — and how it's already helped more than 3 million people in communities around the world.
How did you start Obakki?
While I was very much focused on the development work that I was doing in Africa, I still had a passion for design that I wanted to explore. So, in 2005 I started Obakki as a way to highlight different designers through an elevated fashion brand that was focused on sustainability. Next came the Obakki Foundation in 2007, when I realized that I could use the fashion brand as a platform to drive awareness for the philanthropic work that I was doing at the time. And now, with this shift towards including artisan-made, ethically sourced homewares, I feel like Obakki has truly become what I had always envisioned it could be.
How do you find the artisans your company works with?
A lot of our artisans are found through word of mouth, and from having boots on the ground. We explore rural areas known for premium craftwork and go on scouting missions to find the artisans no one else has discovered yet. And we visit our existing partners frequently, and they often have information on new, exciting artisans in their areas. 
While we do purchase from some established artisans, 50% of our suppliers are our "impact artisans," and we work with these emerging artists to help them reach their goals. Every potential partnership starts with the artisan's business plan. Their plans must benefit their communities as a whole and we work with both the individual and the community to help them reach these specific goals.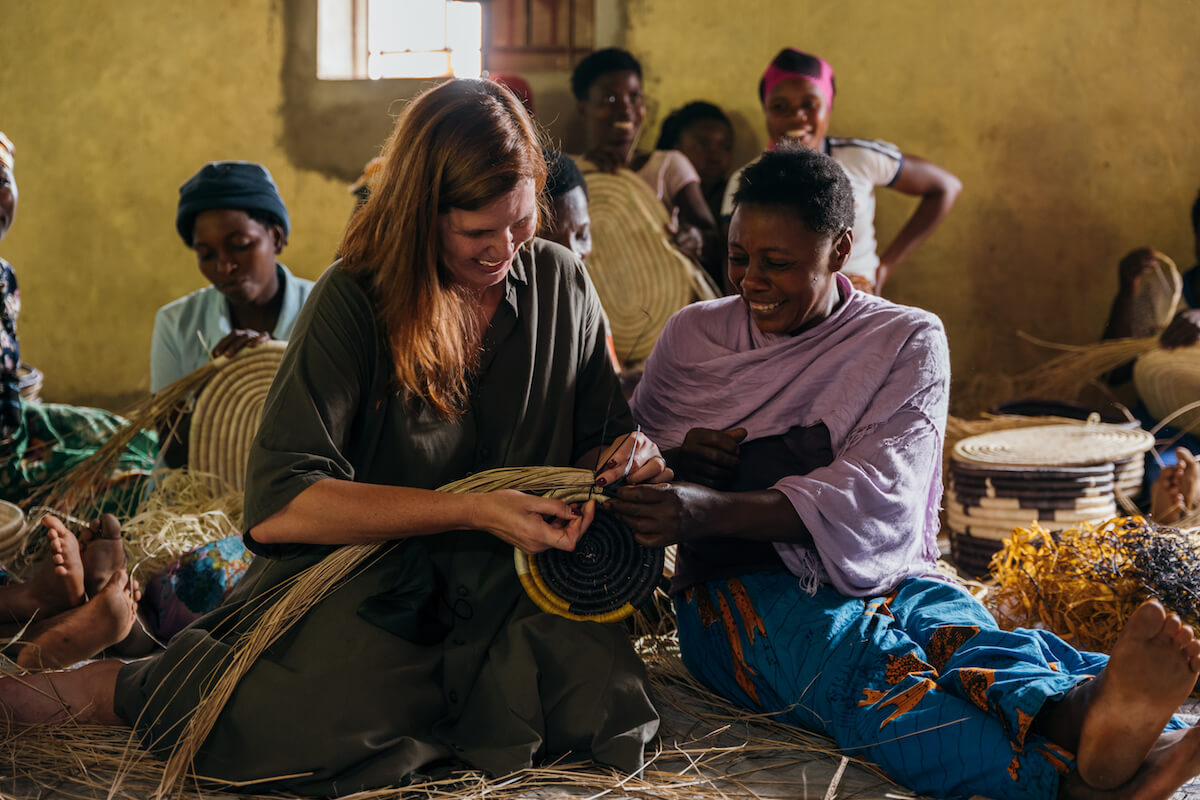 In what ways have your artisans' lives improved?
Our artisans improve their own lives, and the lives of those in their communities, on a financial level by reaching an international market through our partnership with them. They gain sustainable incomes, can put food on the table and can send their children to school. And that is the first order of business — so that they can concentrate on their art instead of worrying about basic needs.
But they also gain something intangible that can be even more valuable: confidence. Confidence in themselves, confidence in their incredible handiwork and confidence in the idea that there are people in the world who care about what they purchase and who made it.
And a third benefit: In many cases, this craftwork is the work of their ancestors, learned on the knee of their grandparents, who learned from their grandparents. And there are few left practicing these crafts. To keep ancestral knowledge and techniques alive is a cultural importance that shouldn't be discounted.
We are also able to identify places where it's right for the Obakki Foundation to step in and help improve the circumstances for these (often vulnerable) communities. For example, our artisan weaving partners in Mexico were walking hours each way to get water — water that was actually contaminated. Every day. This is no way for anyone to live, and it also meant they weren't able to spend enough time with their crafts to be able to earn income to change their situations. So, the foundation stepped up and built 50+ rainwater catchment systems (just the beginning), and now they are able to focus on their weaving to provide for their families.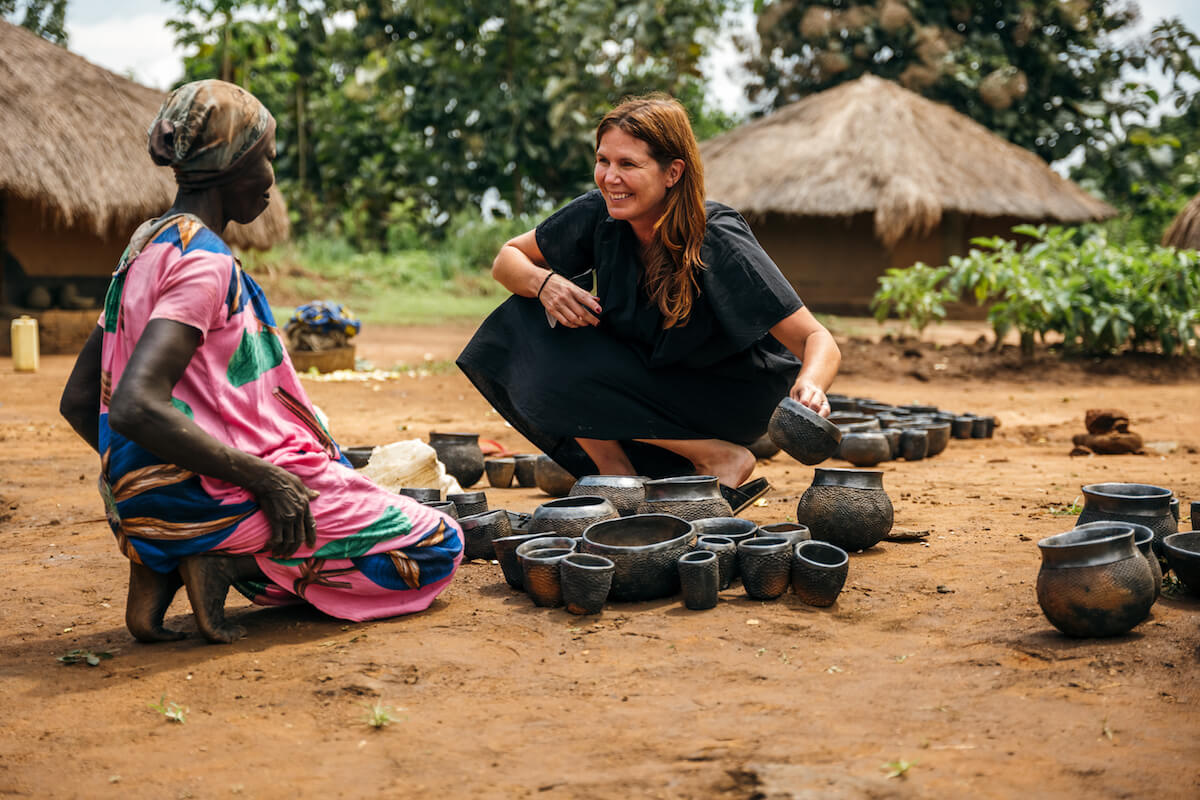 Why is it important to reinvest in your artisan partners?
This is 100% about the well-being of our artisans. I've seen large companies who don't ever visit the artisans, just buy the product through an agent, pay what they can get away with and make huge profits — all the while, never giving credit to the maker. Obakki will never work that way. These items are handmade in the same regions where families have been making the same things for hundreds of years. These crafts have ancestral DNA, we like to say.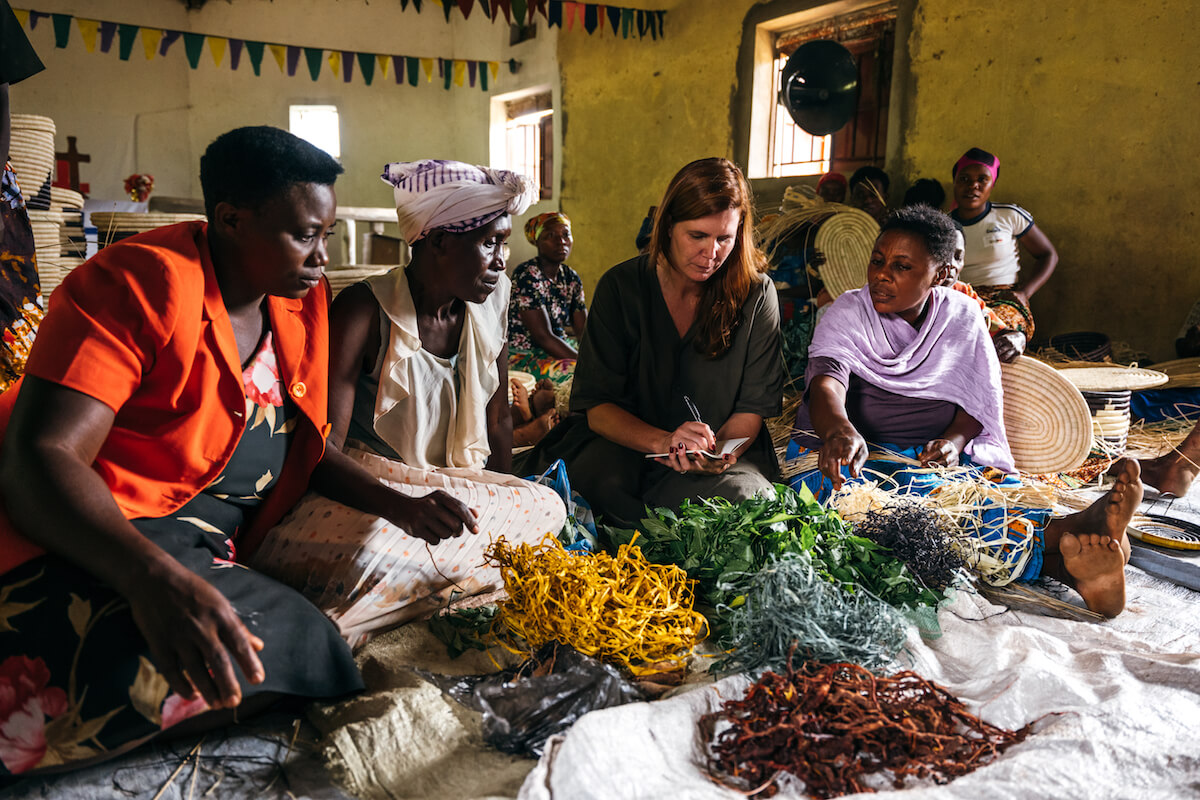 Why is sustainability important to you?
Because the Earth is important to us. It's the only planet we have, and there are so many geopolitical reasons to shop ethically and sustainably, but it all comes down to taking care of this Earth. Making better choices with the products that we're buying as consumers is one small way that we can start to shift towards a more sustainable mindset.
What piece of advice would you give to others interested in pursuing a social entrepreneurship model?
Always remember why you are doing this — and make sure it doesn't just become about you. You succeed only when those you work with succeed in establishing themselves beyond your influence and are able to become self-sustaining.
Are your husband and children involved in the business?
My son has actually been working with us for the past year at our head office in Vancouver, and my husband (and his band) have always been incredibly supportive and are one of the Obakki Foundation's largest supporters. I always wanted to have my children understand the work that we were doing while they were growing up, so they have both been with me to many of the countries that we work in with the Obakki Foundation.
What's next for Obakki?
We've been growing at a rapid pace since we moved towards the inclusion of ethical homewares, and I think that's driven by our customers' desire to know about the humans that have made these special products. We will continue to find new ways to grow our impact as a company, and I'll always be searching for more incredible craftspeople to work with around the world.
Lead image: Treana Peake is the founder of Obakki, a philanthropic business that has helped millions of people around the world. Photo courtesy of Obakki.