Her entire life, Hannah Berner has been breaking gender barriers. As a teen in New York, her high school didn't have a girls' tennis team, so she competed on the boys' team. The situation displeased many of her teammates, who complained that winning against a girl was unsatisfying — and losing was mortifying.
With aspirations to become a professional tennis player, Berner had been training hard since the age of eight. She told toast she remembers feeling she had far more at stake than the boys: "I'm better than a lot of you guys, and I train a lot harder than a lot of you guys. This is a high school team. I play internationally. If I lose to you, I'm going to be very upset."
Leaving Tennis for Comedy
Though Berner left the competitive world of sports behind many years ago, she also faces gender barriers in her chosen career of stand-up comedy.
"There's a weird stereotype that humor is almost a masculine quality," she says. "I get excited breaking into traditional male spaces and disrupting it." She points out that many of the topics female comics now joke about were suppressed for far too long. "I really love my voice being almost like a female locker room," Berner says.
The road to stand-up started in Berner's final semester of college, when she did some sports broadcasting and realized she enjoyed being on camera. Then she ventured into creating comedy videos and crafting funny tweets.
"When you're creating tweets and memes, people can't tell what gender it's coming from. Funny is funny," she says. "That's where I think I got a lot of confidence, seeing things go viral online first before I went on stage."
Starting Her First Podcast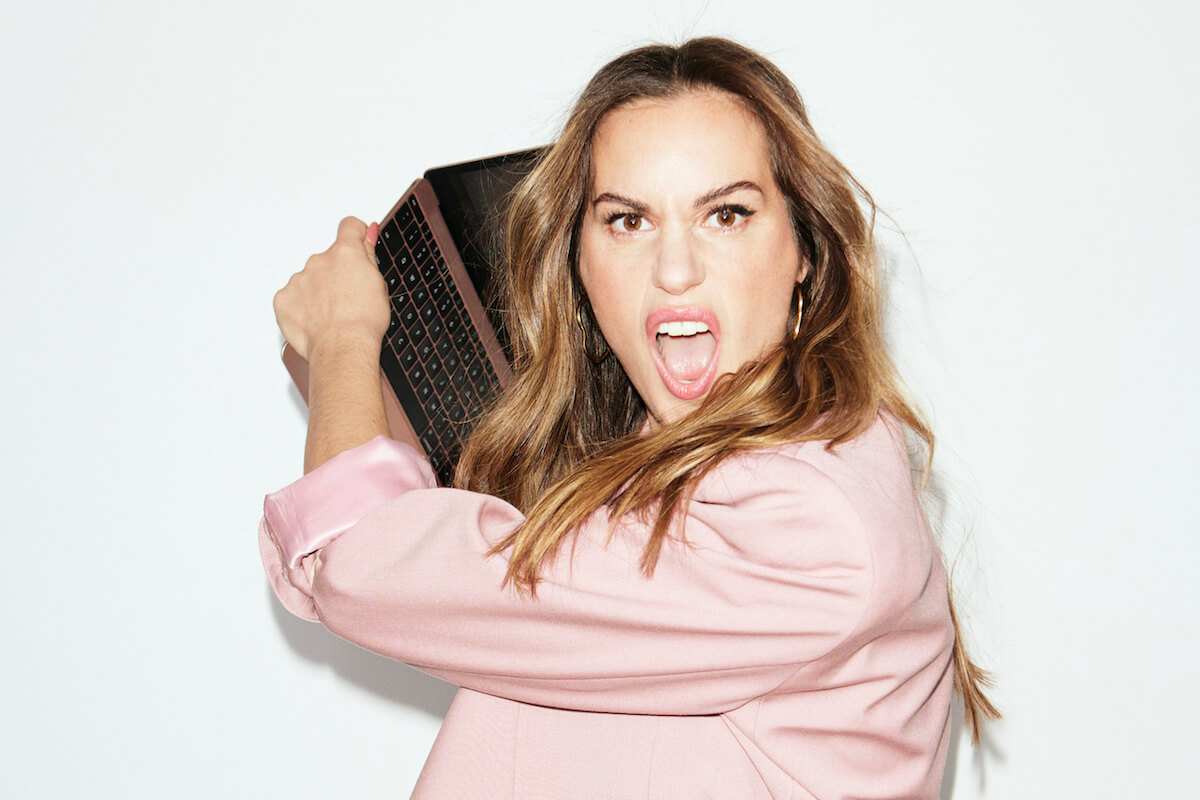 Four years ago, Berner launched Berning in Hell — a mental health comedy podcast that now boasts more than 9 million listeners — after meeting some rich, successful people and realizing they weren't happier than anyone else.
"Their life wasn't heaven just because some of their dreams came true," she says. "I wanted to start interviewing these people to find out what keeps them up at night, what their insecurities are." She adds: "We're all coping with the same stuff. What did they overcome to help them overcome their demons, and cope with their hell?"
The podcast explores serious topics, but Berner's comedic touch prevents everything from feeling too heavy. She's skilled at sensing when a guest feels ready to open up. "I think sometimes mental health can be scary for people," she says. "I am pretty aware of people's energies."
Comedians make particularly good guests. "They love trauma dumping. It's like our favorite thing to do," she says with a laugh. "They're so good at understanding their issues because they use that for humor."
Hannah Berner on Mental Health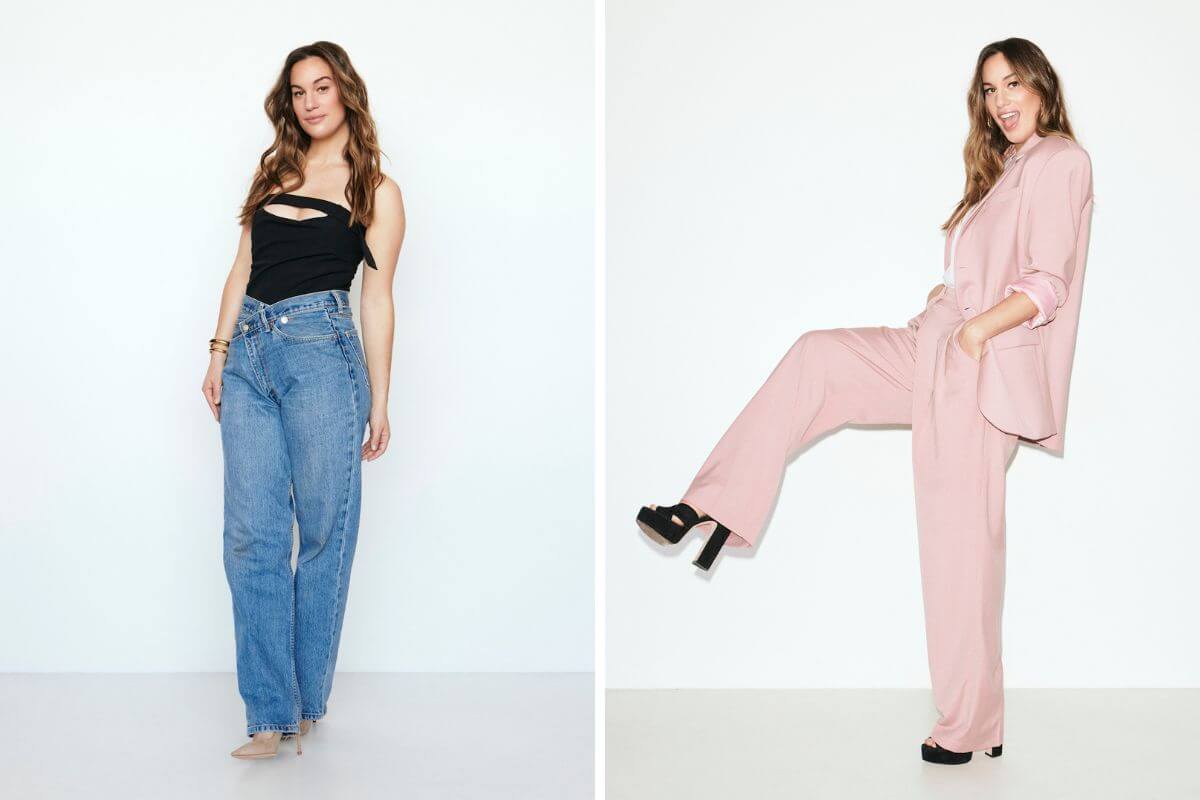 Berner describes herself as an open book, and on her podcast, she readily shares details about her own struggles with depression and anxiety.
"Yes, I might have been on that TV show you like, but I still get really sad about my life sometime. Or I know things look like they're going well for me, but I'm actually super anxious about other things going on. And I feel like a lot of people battle these things alone or keep it a secret, and then it really eats at you. Berning in Hell has helped me feel less alone," she reveals. "I realized so many creatives have dealt with stuff with their mental health."
Right now, she's working at being kinder to herself: "Everything is better when you're nicer to yourself — which was a hard thing for me to understand, especially from an athlete mentality where everyone's tough and people yell at you all the time."
She also strives to maintain firm boundaries, not giving in to her people-pleasing tendencies and saying yes to every project offered. She tries to judge each new offer by how excited it makes her feel: "If it's not a hell yes, it's a no."
Reality Television Led to a Second Podcast
Somewhere along the way, Berner found herself on Bravo's Summer House for three seasons. The reality TV show focuses on a group of friends who escape New York City to have weekend fun in the Hamptons. "I think I was 26 and single, and it was a time where I was down to do anything, and it gave me this incredible platform," she says.
Viewers who enjoyed watching her onscreen friendship with Paige DeSorbo can listen to the BFFs on Giggly Squad, in which the two discuss topics inspired by their personal lives, news headlines or anything else that strikes their fancy.
She and DeSorbo text regularly but try to wait until the show each week to speak. The friends started the podcast — which Berner describes as hilarious, chaotic and raw — during the pandemic. "We kind of created a cult of girls that just want to feel less alone and connect with each other," Berner says.
Meeting and Marrying a Comedian
Something else that Berner started during the pandemic? A relationship with fellow comedian Des Bishop. The lovebirds met in 2020, announced their engagement in 2021 and tied the knot in May 2022. Berner jokes that it's all a matter of "finding the right kind of issues that are compatible with your issues."
She appreciates how grounded Bishop is: "Some comics, they're just always clowns, or they're super happy and then super depressed. He's a really normal guy who just happens to be authentically funny."
Berner expects they'll work together at some point, once the right project comes along. When a funny incident happens to the newlyweds, they debate whose act should incorporate it — sometimes deciding that both will use it, if they each find a different spin that suits their individual comedic styles.
Coping with Criticism in the Entertainment Industry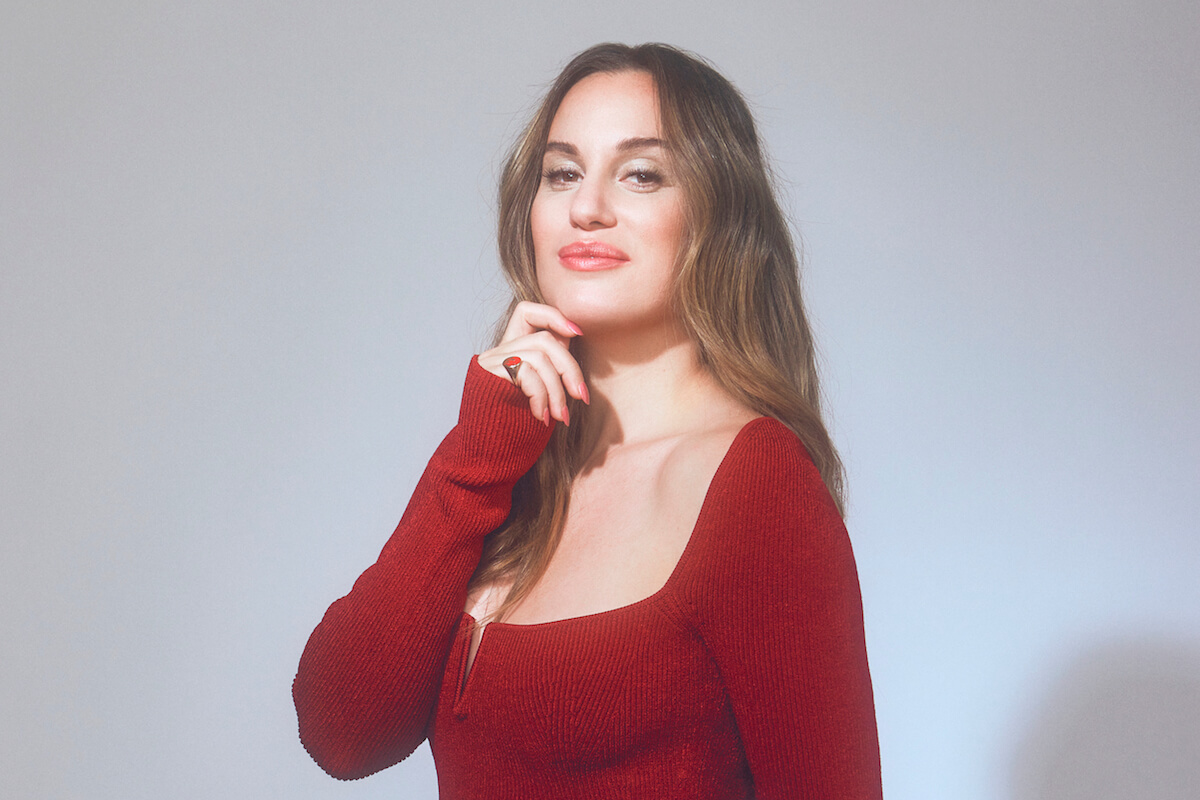 With over 25 years in show biz, Bishop long ago figured out the best way to deal with the inevitable negativity. He recommended that she skip over any articles or comments about herself. Berner summed up his advice: "It's just a dopamine hit you're searching for, but the things that really stick are the negative things. And if you let negativity hit you too much, it does affect your creativity."
She took her new husband's advice to heart: "I don't read comments about myself. I don't have any alerts about myself. I've blocked every account that has ever tried to bully me — it's just people who aren't creating, trying to make people who are creating feel bad about creating, and I will not let that happen."
The Fear of Failure
From eight until age 22, she competed in sports. Berner says it's why she has no fear of failure.
"I've dealt with a lot of adversity. I've dealt with a lot of pressure and a lot of tough situations," she says. "I'm less afraid to post things or try jokes and make mistakes because it just doesn't matter that much. I think the biggest thing you should be scared of is not trying."
All too often she sees creative people become frozen with anxiety, fearing that the public won't like what they create. "I'm like, yeah, that happens all the time. But what if they do like it?"
Hannah Berner's Advice for Women in Fields Dominated by Men
Berner has some specific words of advice for women trying to break through gender barriers, in any career. "There's so many incredible assets that women bring to every industry," she says. "Understand that we have unique qualities that make us special, and you don't want to change to be like a man. You want to embrace what you are."
And if the men in those industries feel intimidated and insecure? "That's something within them, and it's not your fault," she says.
Continuing to Find Inspiration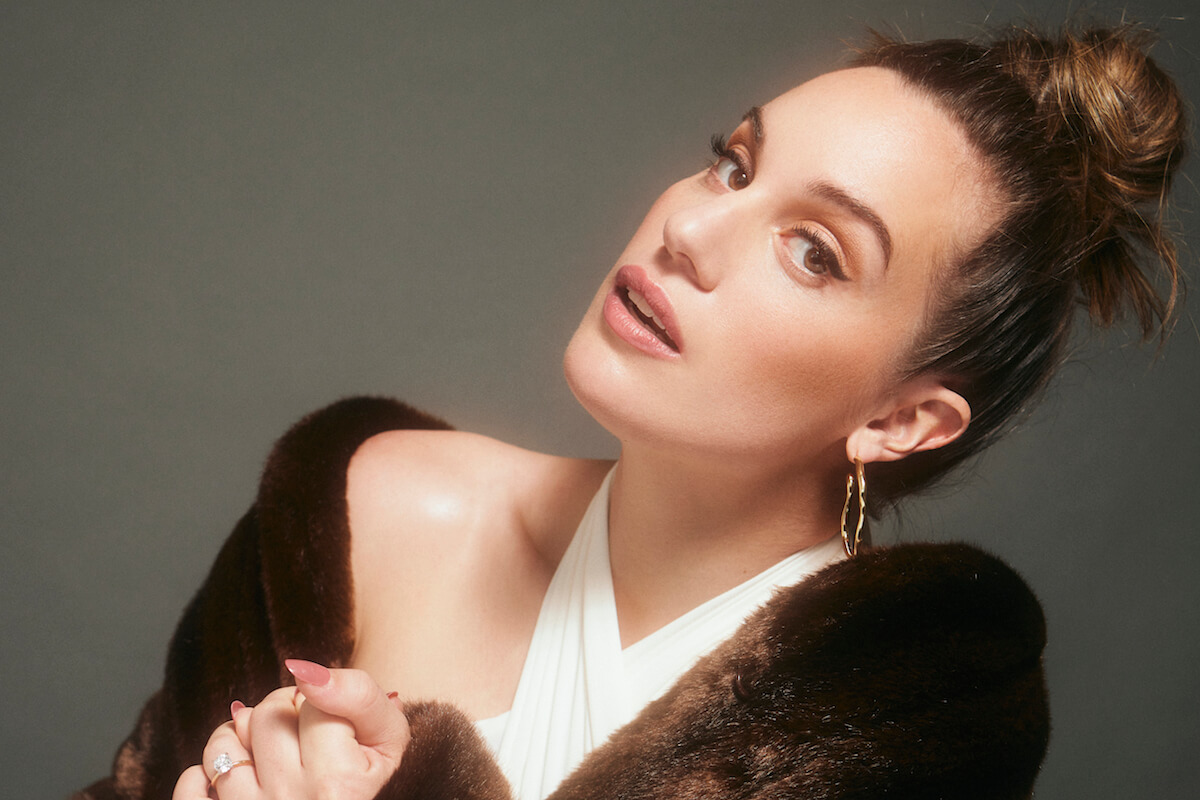 Although Berner loves her work, she recognizes the benefit of stepping away from it occasionally. "It's when I take the time to get away from work that I get my inspiration," she says. And she emphasizes the importance of living — truly experiencing life. Some comedians focus only on writing joke after joke, and then they "forget to live."
She also loves surrounding herself with funny people. "I have a community of New York City comics around me that have helped guide me and made the journey really fun," Berner  says. Among the comedians whose work she admires are her husband (of course), Chelsea Handler, Amy Schumer, Anthony Jeselnik, Rory Scovel, Pat Tomlinson, Nikki Glaser and Katt Williams. Plus, she gives a shout-out to the incredible women who paved the way in stand-up comedy.
What the Future Holds for Hannah Berner
Being in the public eye isn't actually a surprise to Berner. "I always felt like I was going to be in some kind of a limelight, because I love attention and I'm a Leo." But she was surprised to land in the world of comedy instead of tennis. "I was obsessed with sports, and my family was obsessed with sports. But this feels much more in alignment with what brings me joy."
Her parents don't mind that Berner ultimately changed her focus. "They just want me to be happy," she says. "They're happy that I'm making money and making people laugh. And I think they have a great sense of humor about everything."
Berner's own goal for herself is straightforward: "I'm really, day to day, trying to do what brings me joy and continually just creating and having fun."
Lead image credit: Hannah Berner. Photographer: Brendan Wixted; Styling: Britt Theodora; Hair: David Cruz; Makeup: Amanda Thesen