This Thursday, May 6th, through Saturday, May 8th is Strut Your Mutt, the Race to End Animal Cruelty. This year the Dallas event is virtual and participants can "strut" with their pets where and when it works for them.
Maura Davies, vice president of marketing and communications with the SPCA of Texas, has worked with the organization for 20 years in different roles. Her family currently has "one wonderful cat" – a six-year-old rescue named Opal. Her previous pets include cats, dogs and domesticated rats.
"The funds we raise for the SPCA of Texas are more critical than ever," Davies says. "And Strut Your Mutt makes it fun for participants and their pets too."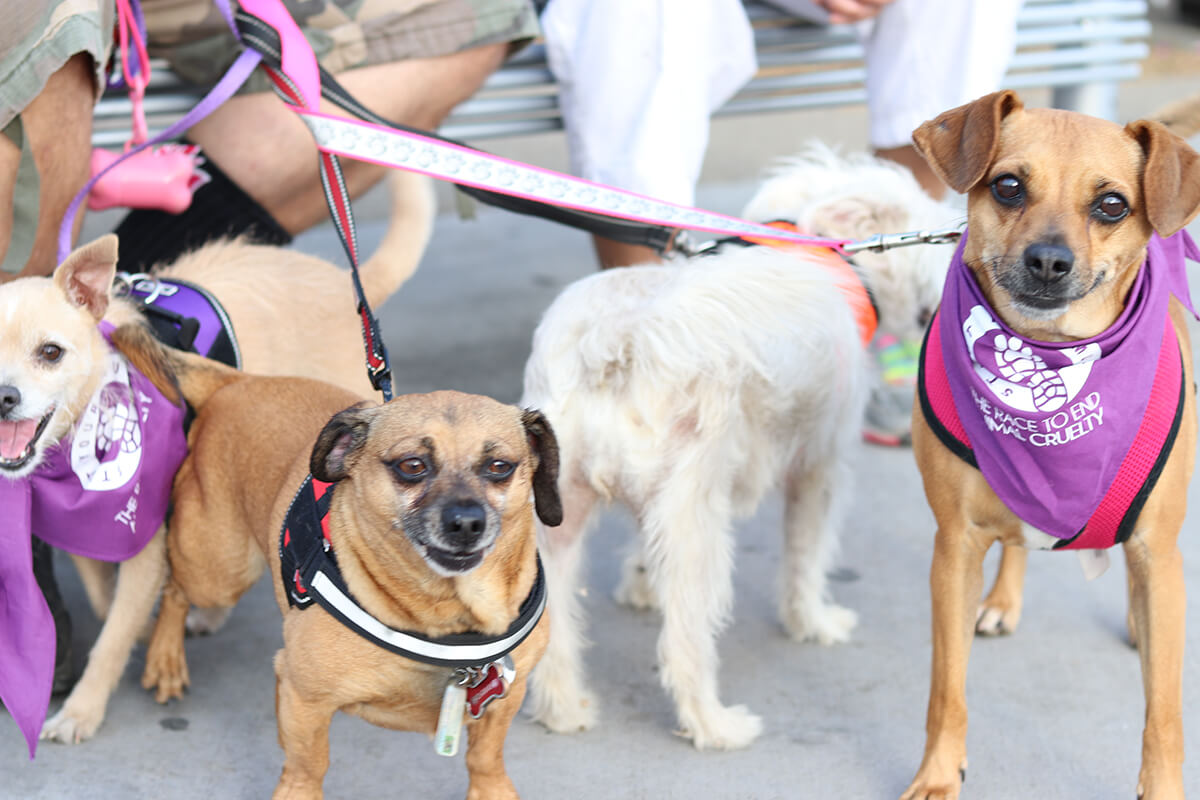 The organization's Animal Cruelty Investigations Unit responds to thousands of calls to rescue abandoned or neglected animals. Even with the COVID-19 pandemic, this critical work with law enforcement continues.
In 2020 alone, 1,459 animals were rescued from cruelty by the organization. Animals that fall under the SPCA of Texas' umbrella include cats, dogs, small companion mammals, horses, donkeys and livestock.
"With the COVID-19 pandemic, we are concerned that there will be a housing crisis and we want to continue to be there for pets and their people in North Texas," Davies says. "It's important to stay connected with people about their pet's needs in order to support families and the overall community's health."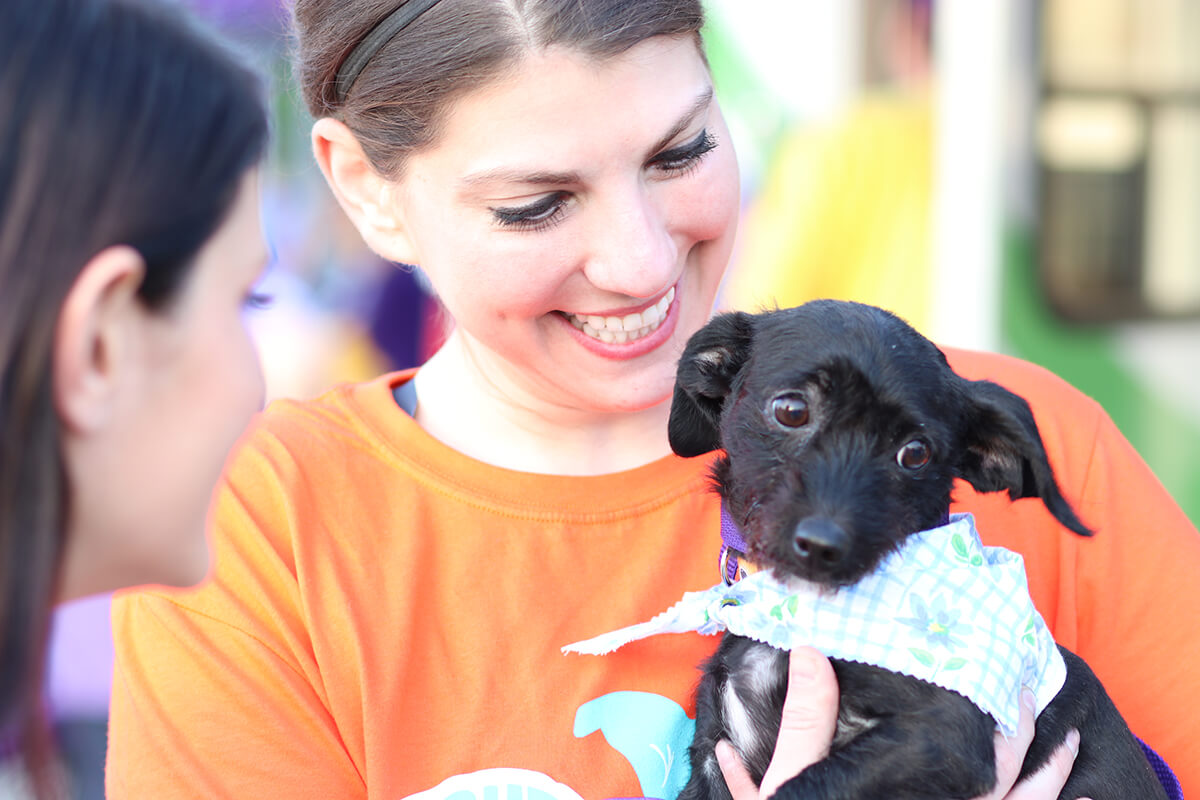 Strut Your Mutt participants can pick up their swag bags with minimal contact at the Jan Rees-Jones Animal Care Center. Plus, there is a Scavenger Hunt in the Strut Your Mutt Virtual Village until May 8th. Participants can browse through the sponsors' websites in the Virtual Village to find the answers to questions. Scavenger Hunt participants who submit the correct answers to all 15 questions will be entered to win amazing prizes. Find all the details for the event here.
During 2020, the SPCA of Texas received 4,336 pets and 3,371 pets were adopted. The organization is also very active with its free or low-cost public spay/neuter and vaccination programs for cats and dogs, including its Southern Dallas Initiative. The generosity of the Dallas community is evident with its roster of 1,186 volunteers. "Our volunteers are our core," Davies says.
The SPCA of Texas is also known for undertaking a massive exotic animal rescue in December 2009 in Arlington. Davies describes how the rescue involved more than 26,000 animals. The 500 species included sloths, hedgehogs, lizards, turtles and snakes and involved wide-scale cooperation across the country to get the animals into zoos and sanctuaries.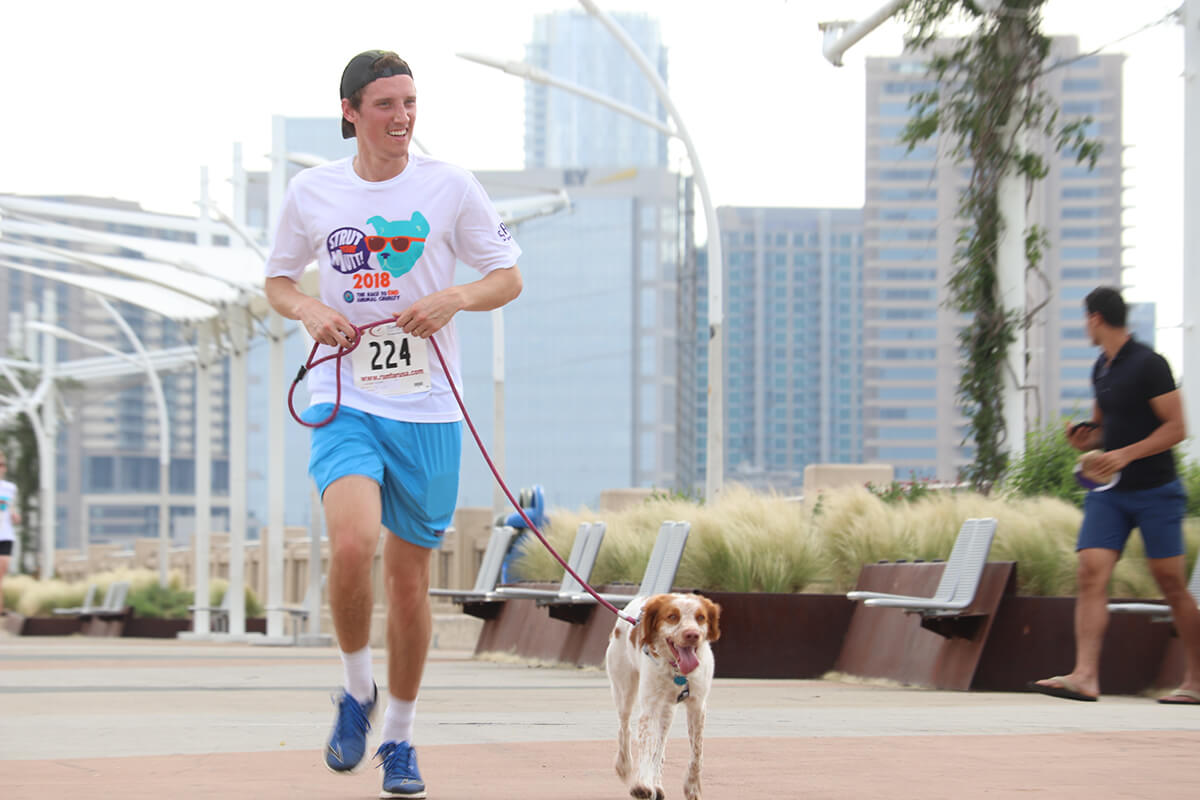 The SPCA of Texas is the leading animal welfare organization in North Texas. Founded in 1938, the non-profit operates two shelters, an equine and livestock centre, two spay/neuter clinics, two mobile spay/neuter and wellness vehicles, one mobile adoptions vehicle and an animal rescue center, all located in Dallas, Collin and Ellis Counties, and maintains a team of animal cruelty investigators who respond to thousands of calls in North Texas counties. Donations can be made online.
Just adopted a pup? Learn more about how to train your dog.
Puppy-proofing your home: 4 things you should know
Your dog's counter surfing and how to prevent it
Helpful tips to keep your dog off the couch