I first spoke to Elliot Gatt in 2017, while he was pedaling cross-country for a 10-week-long bike ride from New York City to San Francisco. While taking part in this grueling ride, Gatt and 18 other riders all had to manage an autoimmune disease that has no cure – type 1 diabetes. They signed on for the ride as part of the Bike Beyond Tour, which raised more than $500,000 for Beyond Type 1, a non-profit organization focused on education, advocacy, and a cure for type 1 diabetes.   
With sporadic cellphone coverage and only anticipated times for Gatt to reach the next stop, contacting him proved to be a bit of a challenge. Gatt managed to call me from an elementary school in Milford, Utah. The school was hosting Gatt and the international team of riders on one of their stops.  
Despite hitting about 120 km on his bike that day, burning more than 7,000 calories, and desperately needing sleep, Gatt spoke enthusiastically about the Bike Beyond Tour. He'd joined the tour hoping to dispel stereotypes surrounding type 1 diabetes. Some he's heard is that the illness is caused by a lack of exercise, or that kids need to drop out of varsity sports to manage it.
Misinformation and Stigma Around Type 1 Diabetes 
"We hope to free people from some of the stereotypes and misinformation taught out there by showing a wide range of experience and activity levels on this tour, and showing they can get across America by biking, which is actually really tough," Gatt told me with a laugh.  
Gatt and the other participants educated people on the warning signs of type 1 diabetes and what it means to live with the chronic illness.  
Reflecting on the experience five years later, Gatt, who's now based in Salt Spring Island, B.C., says the tour had a huge impact on his life, from making lifelong friends, to stretching his opinion of what's possible.   
Showing People With Type 1 Diabetes That 'Anything Is Possible'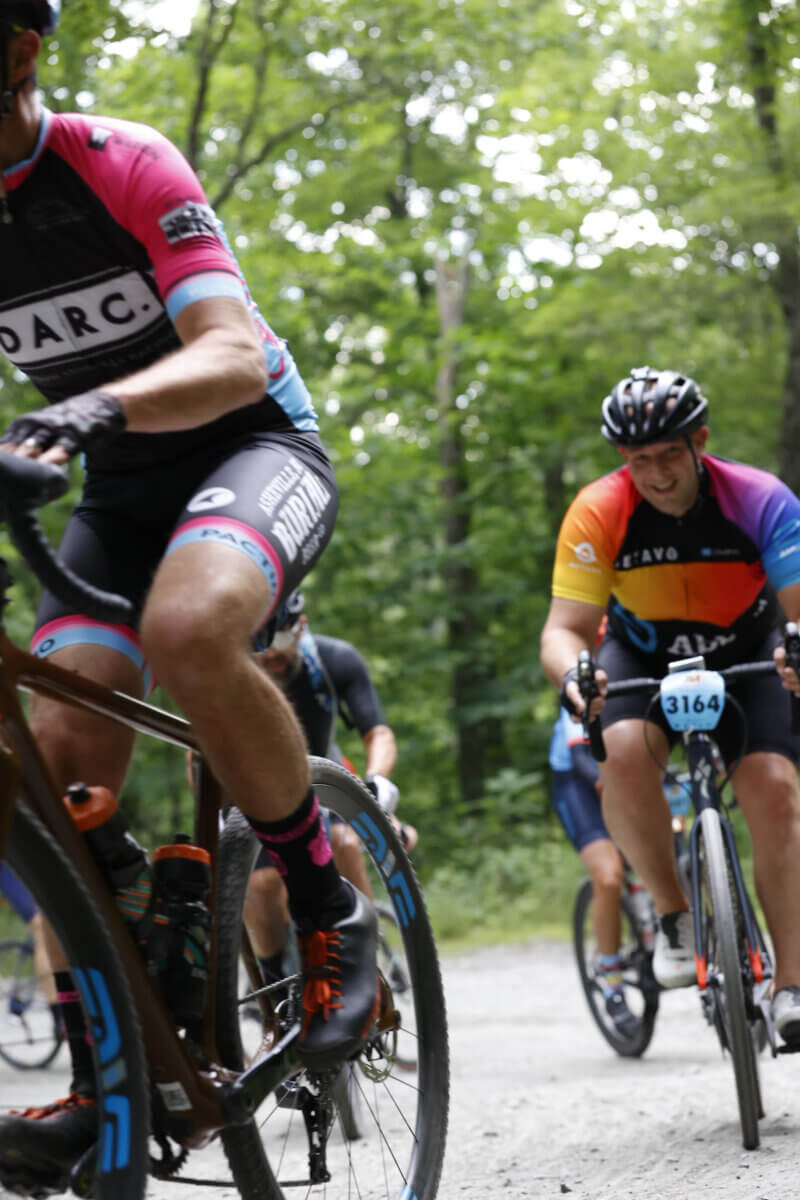 Today, Gatt proudly describes himself as a "#T1D [type 1 diabetes] endurance athlete." He's in love with being on his bike and competing in endurance sports. He says it's fun, he gets to meet like-minded people, and it shows him just what he can do when he applies himself. Most recently, he participated in the Belgian Waffle Ride in Asheville, Carolina in June 2022, which is pegged as the largest gravel race in the U.S.   
"Recently, I've just been thinking, well, how good can I get? Could I get to a semi-pro level? Could I place? And so, I'm really thinking about that idea of being on the podium," he says. "And I feel like gravel racing, which is really a combination of road biking and mountain biking, is a good place for me because it's a little bit more difficult than road biking, because it's more technical. And that's where most of my life has been – mountain biking. So, I think this is a good place for me to do some cool things."  
As an endurance athlete, he's not just motivated by the thrill of sport but showing other people living with type 1 diabetes that anything is possible: "I think it's good for people with type 1 to see and to realize, 'Okay, oh, he's doing that. Then I could do it.' Because I was told, 'You got to stop biking.'"  
Getting Diagnosed  
When Gatt was diagnosed with type 1 diabetes, he was an active 17-year-old who loved anything that got him outside and moving. In the summer of 2000, he was looking forward to repeating a 400-km bike trip he'd completed the previous summer in Ontario with two friends.  
"It was the best thing ever," he says. "We were free. No parents, 16 [years old], it was incredible." 
But that year, something was wrong. He was thirsty, and stayed thirsty, no matter how much he drank to quench his thirst. After coming down with a cold, he went to the doctor, who took a blood test. A few days later, he received a call from the hospital, who told him to come in right away. They diagnosed him with type 1 diabetes: "I was told, 'You can't go on that ride.' And that sucked. That was a really, really hard thing."  
Shattering Stereotypes about Type 1 Diabetes  
Gatt learned to adjust to a new life of daily maintenance, which involves checking his blood sugar levels several times a day and taking insulin. Something he learned, despite what the doctor said, is that he didn't need to give up his bike trip or any of the other outdoor pursuits that brought him joy, as long as he was regularly monitoring his blood sugar levels.  
"Just being in this community, I've heard people say, 'I can't go camping because I've got type 1 diabetes.' And I'm just like, holy crap, that's just so far from the truth," he says. "You can truly do whatever you want; whatever your goals are, you can go after it. You just have to be a bit more careful than somebody else. And you have to be a bit more prepared. But I think some people genuinely believe that there are things out there that they cannot do because of this disease. And I'd love to shatter that thought."   
The Impact of a Single Event 
In 2018, there was a screening in Los Angeles of a documentary about the Bike Beyond tour, and Gatt describes how a mother flew her daughter out to the screening, who was recently diagnosed with type 1 diabetes, having trouble in school and experiencing suicidal ideation.  
"It really moved her daughter. And it changed her daughter," he said. "And her daughter is like, 'I really feel like I have some things I need to do here.' And it changed her path. And I think people need to see that number one, they are not alone and number two, they can do some great things. Like you really don't need to discount yourself to any degree."       
Plans for the Future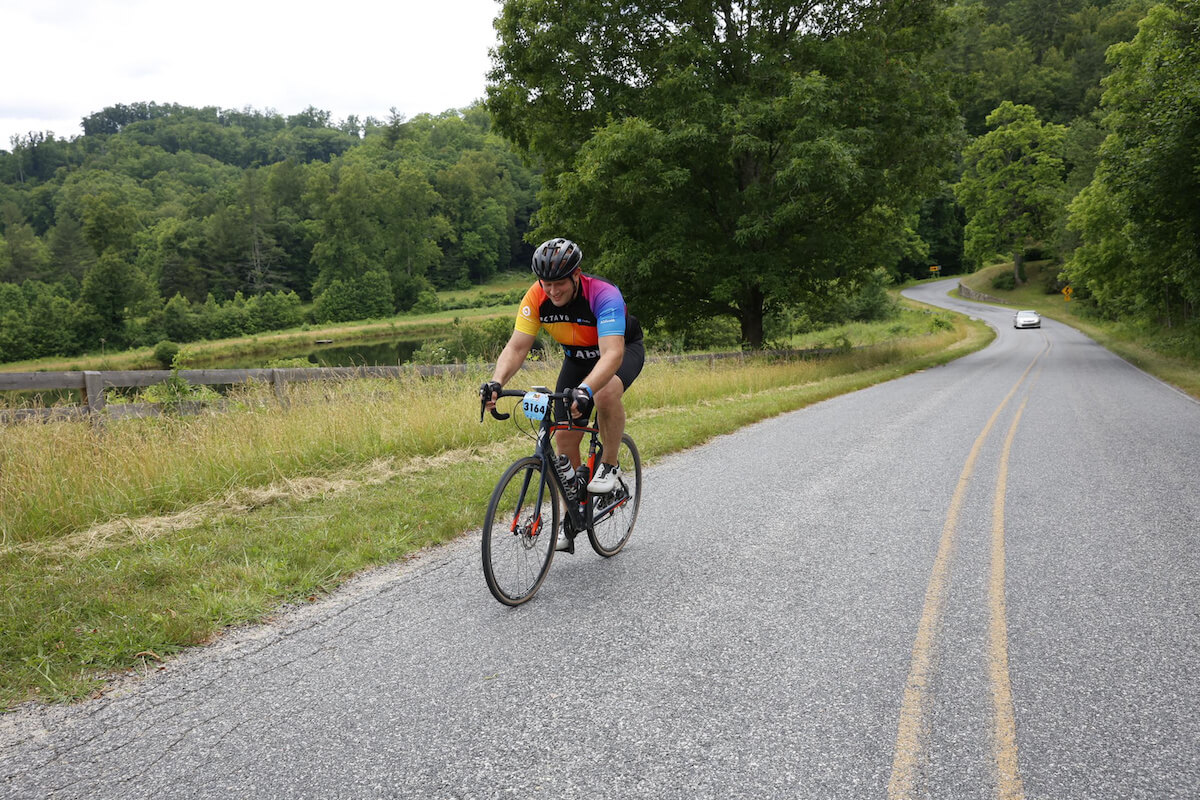 His next big goal on the horizon is completing an Iron Man and getting back into the start-up space. In 2017, at the same time he was on the Beyond Bike tour, Gatt was also running Good Glucos, a start-up he founded that delivered affordable test strips on a monthly subscription basis to people living with diabetes in Canada and the United States. For every 12 new subscribers, the company gave away a 12-month subscription to someone who needed it.  
The company ran for about three years, until Gatt says it was priced out of the market by a big corporation, whose subscription doesn't have a giving model attached to it.  
Gatt strongly believes in business with a purpose: "I love this idea of positive disruption. Getting in and shaking things up in a way that these big pharma companies aren't used to and offering a better product. And so that's what I want to do in my next start-up."   
He was recently accepted to an MBA program at Arizona State University, which he says will help him in the development of a new business idea he has, which is also in the diabetes space.  
Building a Community  
Gatt hopes that other people living with type 1 diabetes know there's a strong, supportive community available online, and a place for them in sport. 
"If they can realize that and reach out and also show support and build up that community, I think that's really cool," he says. "And if anyone's thinking about doing a race or doing a long bike ride or doing whatever, that they should do it and just realize they can and then do more and more and more. There's a lot of fullness that can come from that and a lot of pride that can come from it, and a big community that can come from it."  
You might also like: 
Lead image credit: Endurance athlete Elliot Gatt is not just motivated by the thrill of sport but showing other people living with type 1 diabetes that anything is possible. Photo courtesy of Elliot Gatt.