The Stories of Us is a unique publication that aims to empower newcomers to learn English through their very own stories. It's being described as the first-ever English as a Second Language (ESL) library of stories written and told by newcomers, for newcomers.  
Released in September 2022, the collection includes side-by-side English and native language translations. The collection not only gives newcomers a platform to share their stories, but also educates established Canadians about the journey of newcomers to Canada. The new project is a partnership between two organizations: Living Hyphen and The Department of Imaginary Affairs.   
Justine Abigail Yu, the founder of Living Hyphen and the editor and curator behind The Stories of Us, told toast the goal of the collection is to show newcomers they are not alone in their experiences: "We are very excited. It's sort of a historical artifact."  
Living Hyphen is a literary community and multimedia platform that explores the diverse experiences of hyphenated Canadians. They publish a magazine and host a podcast, as well as deliver cultural programming. The Department of Imaginary Affairs is a non-profit organization focused on understanding the evolving definition of what it means to be Canadian. 
Telling Stories in 15 Different Languages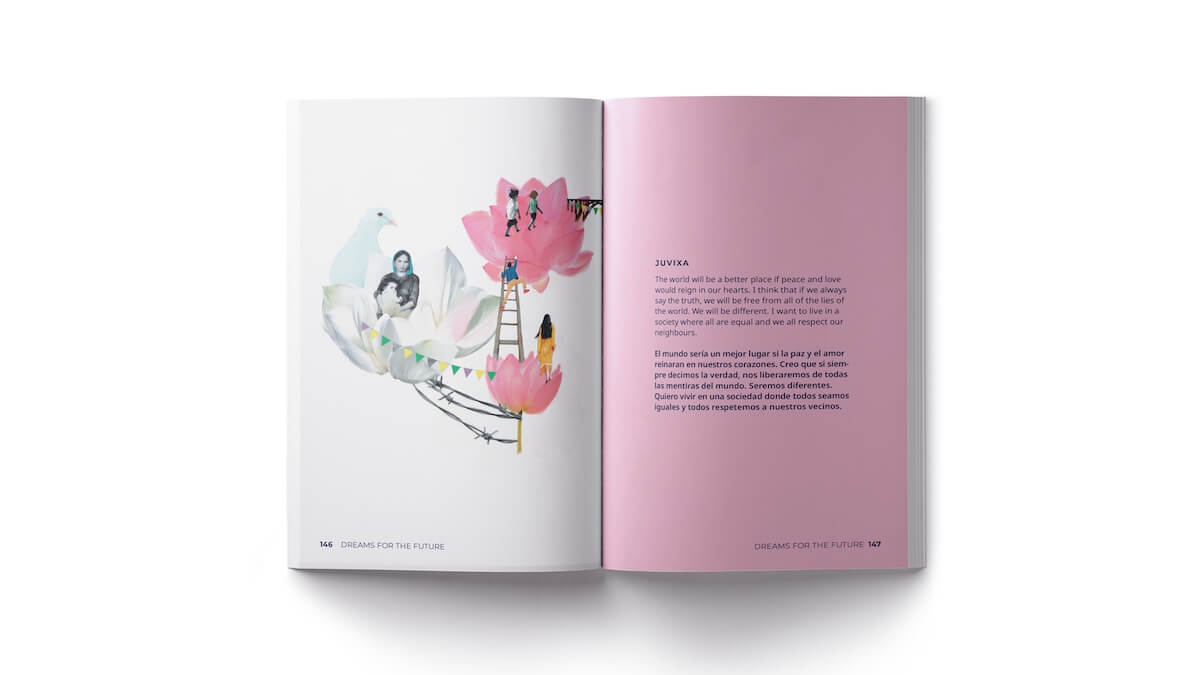 The stories in the collection are told from first-person perspective to share the challenges of adjusting to a new way of life, which involves "leaving behind the familiar and re-learning everything including housing, work, family, and, of course, language" according to the Living Hyphen website. The print publication features over 60 stories in 15 different languages.  
"There is Arabic, Begali, Chinese, Korean, Farsi, Hindi – just to name a few," Yu says. "The stories that are included are from newcomers who hail from all across the globe but who have also settled off in various parts of Canada." 
According to Statistics Canada, more than 7.5 million people, or 21.9% of the Canadian population reported being a landed immigrant or a permanent resident. Moreover, 1 in 5 Canadians are foreign-born.   
Sharing the 'Unfiltered Truth' of the Newcomer Journey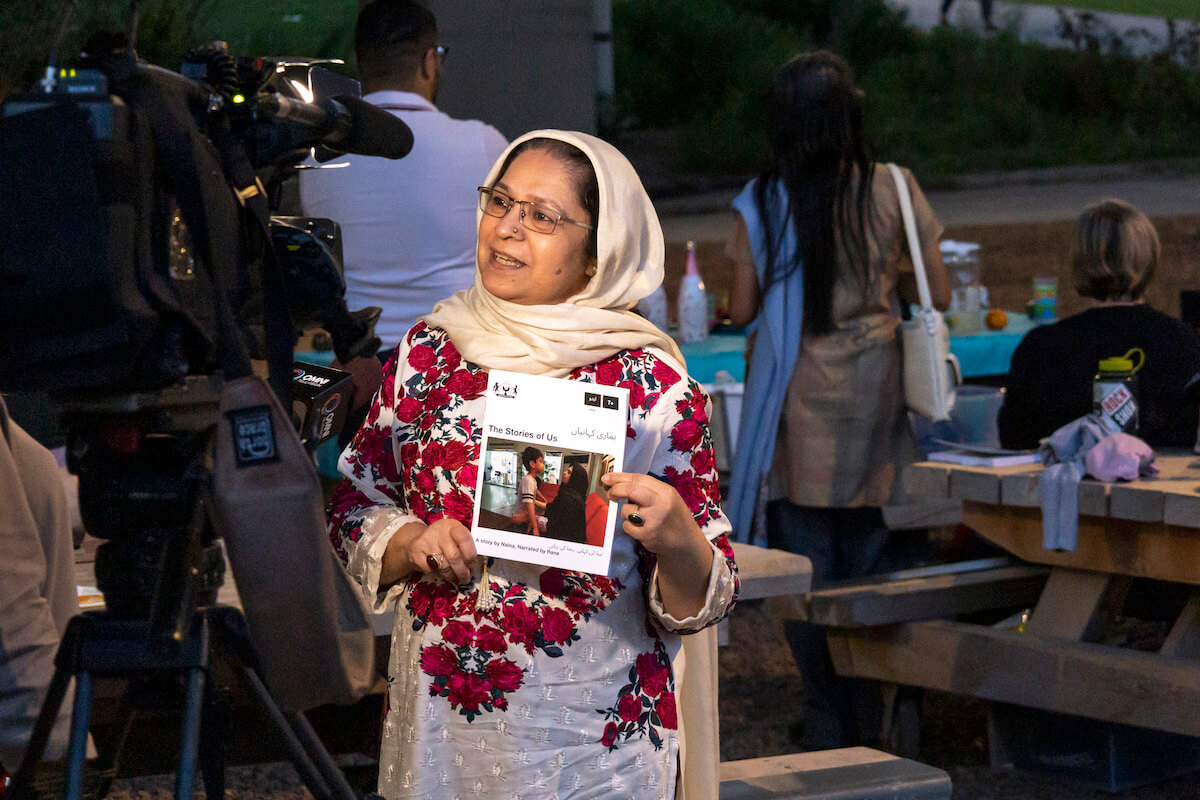 Yu says the publication tells the unfiltered truth on what it means to be a newcomer to Canada, sharing both the highs and lows of the process.   
"The way we have selected these stories is by telling a grander story within all of these shorter stories," Yu says. "We have curated The Stories Of Us in a number of different chapters in a way that tells the newcomer journey. We start with the reason for migrating, why do newcomers choose to move to a new country. We go into the challenges of adjusting to this new place, adapting to a new culture, the process of learning a new language and how difficult and joyful these changes are."
Yu wants readers to understand that the experience of migrating to Canada may be wildly different from one person to the next: "What is so important about this publication is that it complicates our idea of what the newcomer experience looks like. There is no one single story, they are all very complex. It really removes any stereotypes we might have about the immigrant experience."  
Preserving Culture and Language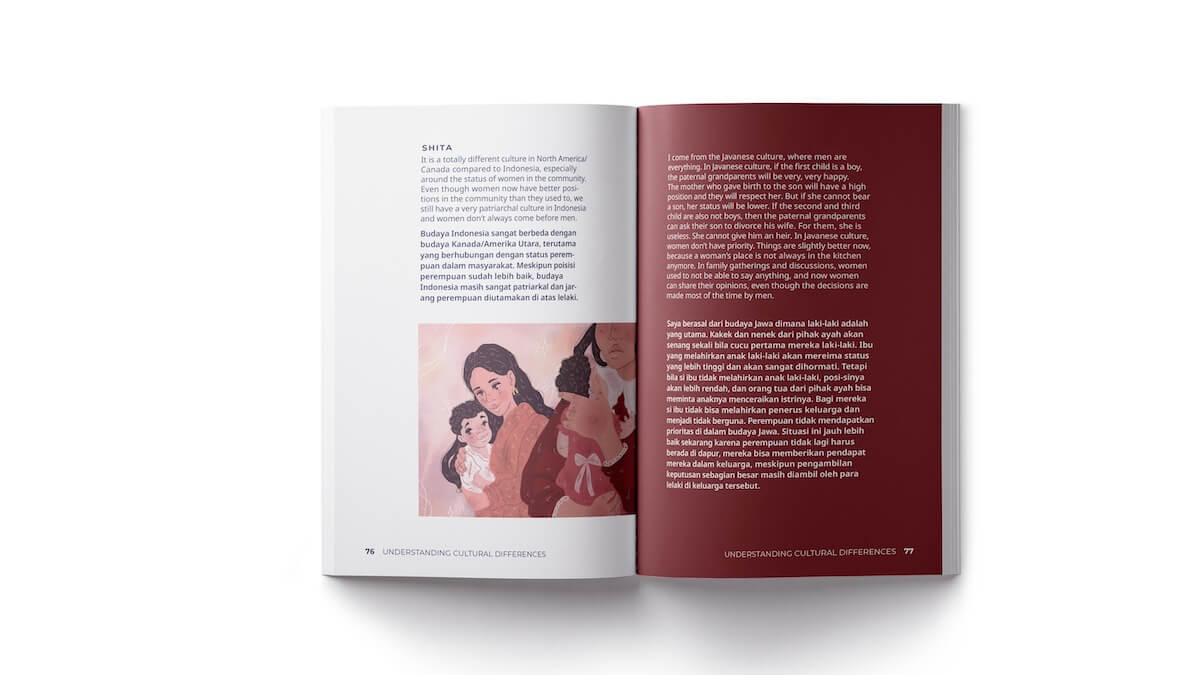 The Stories Of Us intentionally integrates both English and native languages to honor and preserve the first languages of newcomers to Canada. "We claim to celebrate multiculturalism here in Canada, but I don't think we can ignore or erase the fact that this country has a history of systematically erasing the many rich and diverse languages of the Indigenous nations that were the original inhabitants of this land," Yu says.  
As an immigrant herself, Yu holds the collection near to her heart. Originally from the Philippines, she moved to Canada when she was four years old. Her inspiration for the project was through her own experience and reflecting on how different her parents' experiences may have been from hers.  
'Stories of Us' Is an Educational Tool 
Yu's goal is to get the book into the hands of schools, ESL libraries and other educators to serve as a learning tool. The collection is intended to serve as a tool to learn English and is designed to integrate into Language Instruction for Newcomers to Canada (LINC) classrooms and programs.  
"As an immigrant myself, I know how important it is to know that you're not alone – to know your experiences are valid and others feel the same way," Yu says.  
Lead image credit: Photo by Trevor Haldenby.