Whether you're looking to tone up, slim down or just chill out, Pilates is a great way to do all of the above. The practice was developed by Joseph Pilates in the 1920s as a conditioning regime for dancers, and since then, it's only grown in popularity as people of all walks of life discover its incredible health and fitness benefits.
Given the accessible and functional nature of Pilates, adding a regular mat class to your rotation can serve as an excellent complement to any other forms of movement you're already doing. If you've been practicing for a while and you'd like to step it up a notch, reformer Pilates can help you challenge your muscles and add some extra resistance to the movements.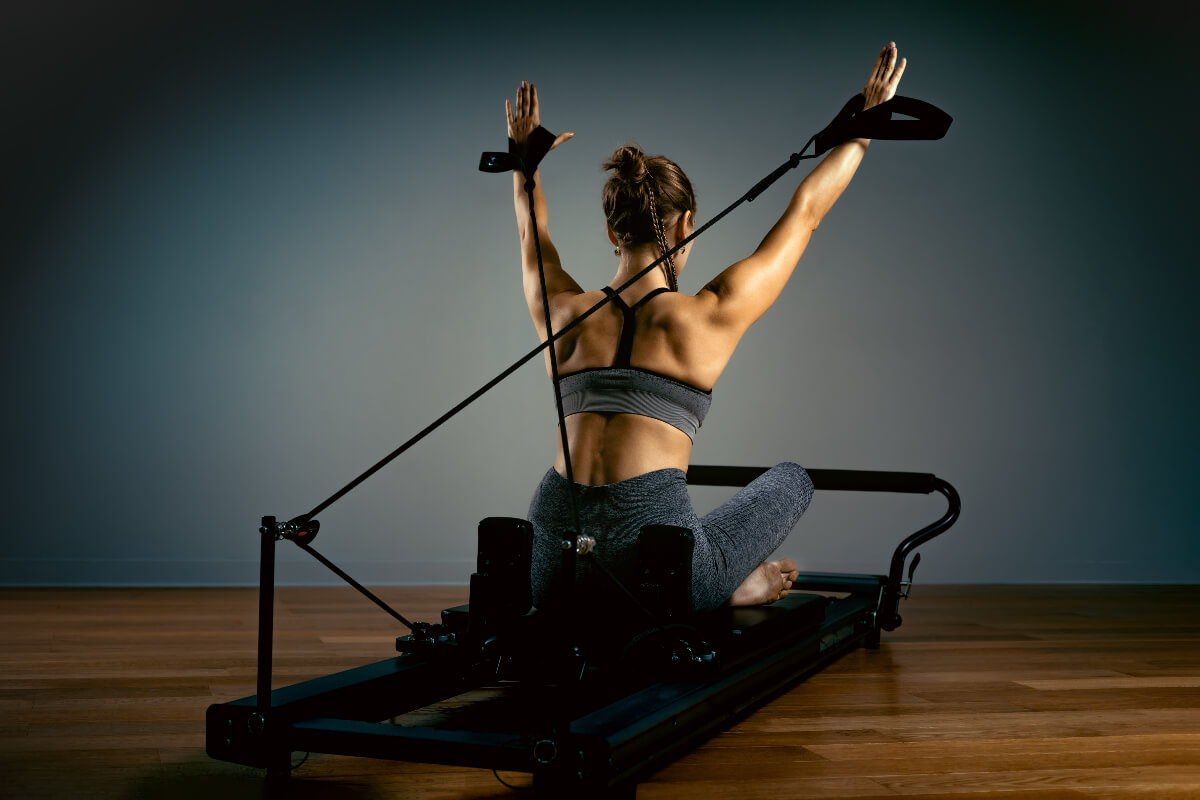 What Is Reformer Pilates?
Reformer Pilates is essentially similar to mat Pilates, except that you're performing the exercises on a bed-like machine with a carriage, adjustable springs for resistance and straps for your feet and hands. Although it may sound like a torture device, the Pilates reformer is a fabulous tool that can help you stretch, strengthen and sculpt your muscles in ways you can't always achieve while on the floor.
Ready to give it a go? Check out our list below of where to try reformer Pilates classes in Toronto.
1. Merrithew
Founded in 1988, Merrithew believes effective and responsible exercise is the foundation for a better lifestyle. As an international organization with locations all over the globe, Merrithew has a proven track record of success with students. Merrithew's Toronto location is near Yonge and Eglinton and offers teacher training programs in addition to regular classes.
2. Imprint Pilates
Located on Spadina Avenue, Imprint Pilates offers private and semi-private training and on-site physiotherapy as well as group classes. The studio's instructors are focused on improving overall mobility, function and balance, so you'll likely see positive changes in more areas of your life when you begin practicing with them.
3. Mindful Movement Centre
Located in a beautiful studio space in the Yorkville area, Mindful Movement Centre is a treat for the mind, body and spirit. With a capacity of only six people per reformer class, you can rest assured you'll receive plenty of attention from the instructor, and you definitely won't feel cramped for space in this peaceful, light-filled haven.
4. Body Harmonics
Also offering a renowned teacher training program and a range of health services, Body Harmonics in Toronto's Annex area is your one-stop shop for all things body healing. The studio focuses on promoting qualities like endurance, fluidity and control in movement, and they also offer reformer classes for beginners if you're looking for more foundational instruction.
5. Muse Movement
With community, compassion and accessibility top of mind, Muse Movement seeks to create a welcoming and inclusive atmosphere for everyone who visits the studio, which is located near Trinity Bellwoods Park. Not only will the team at Muse help you focus on tuning into your body during class, but they also understand the value of using movement as a tool for empowerment and positive change.
Looking for more ways to improve your health and wellness? Try the Hot Girl Walk – walking is a natural mood booster and accessible to everyone. You can also ride your bike to exercise, or incorporate yoga into your routine, which will benefit your mind, body and soul.