While sustainable clothing brands have begun to gain traction in the last few years, the practice of using natural dyes can be traced back centuries. The discovery of synthetic dyes in 1856 was actually an accident that coincided with the industrial revolution – a period of urbanization and industrial growth. Currently, the majority of large-scale garment manufacturers use synthetic dyes.
Natural Dyes Are a Key Part of Sustainable Clothing Practices
Our color palette expanded thanks to these new dyes. However, many businesses, organizations and sociologists continue to shed light on the harmful health, economic and environmental impacts of the mainstream fashion industry. As a result, more and more designers and clothing brands are choosing to focus on sustainable fashion. One practice that is gaining more attention is using plant dyes.
Sustainable clothing brand Miranda Bennett Studio is at the forefront of using natural dyes. I sat down with founder Miranda Bennett to learn more about the practice and the importance of ethical manufacturing.
The Creation of Miranda Bennett Studio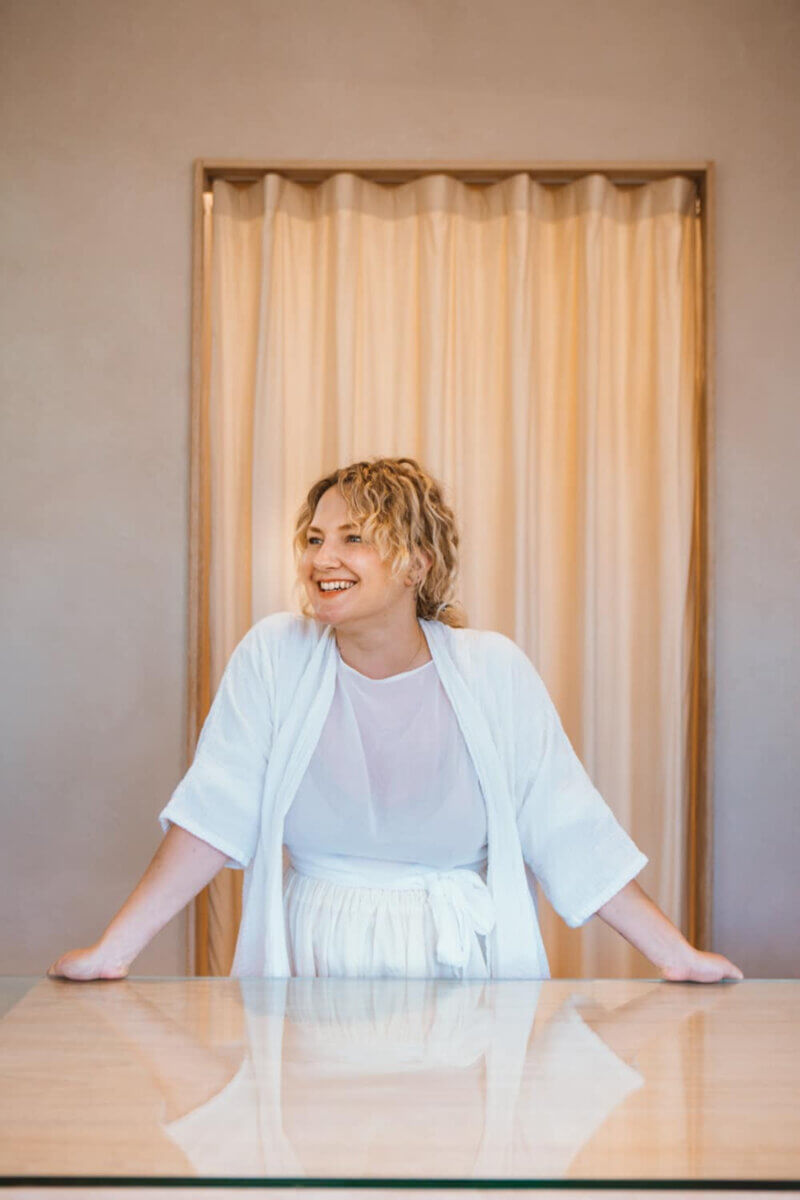 While pursuing her undergrad in New York, in the early aughts, Bennett disliked the commercial approach to apparel production in her school's curriculum.
"It all really seemed to only allow for one version of fashion – big 'f', capital 'f' fashion with large scale manufacturing – often overseas," she says. "And a lot of built-in obsolescence to the apparel designs themselves."
Sustainable Clothing and Natural Dyes
Bennett began working with natural dyes after returning to Austin, TX, while recovering from some burnout after her time in New York. "Plant dyes were kind of like this bomb that made me excited again about creating and it was in working with them that the light bulb went off," she says.
During a time where very few domestically based American brands were using plants as natural dyes, Bennett saw an opportunity to share a medium with a rich history erased by industrialization. Established in 2013, Miranda Bennett Studio is an independently owned, slow fashion retailer based in Austin. Their manufacturing process – from fabric cutting and dyeing, to order fulfilment and sales – all takes place locally.
A Sustainable Clothing Brand that Grows its Own Natural Dyes
Before growing their own plant dyes, Miranda Bennett Studio sourced dyes and extracts from a network of global, sustainable and ethical suppliers.
"But the more I started to learn, I [thought] it would be so incredible if our color palettes could be almost reflective of the seasons and follow the same cycles that food harvesting does," Bennett says.
This led her studio toward a partnership with New Leaf Agriculture – growing their own plant, Mexican Mint Marigold. While developing their first crops, Bennett was also drawn to zero-waste dyes.
"So working with the byproduct of other industries – or even [recently] looking to local restaurants, collecting their avocado pits – stones and skins, literally daily from their lunch prep and using those to dye our collection," she says.
Using Materials Like Sawdust to Divert Waste From Landfills
Miranda Bennett Studio also works with sawdust from local sawmills: "That to me, [is] almost the most exciting because we're not even looking at dedicating any farmland to our dyes."
When working with global suppliers, MBS has to trust that materials are ethically produced. But when working with byproducts like sawdust, the studio diverts waste from landfills.
"If it was a tree that was cut down and milled to make furniture, I love knowing that we can take that sawdust and actually let it live in this other form – tinting this fabric – before ultimately composting the wood shavings," she says. "I just think it honors the tree. It honors Mother Earth."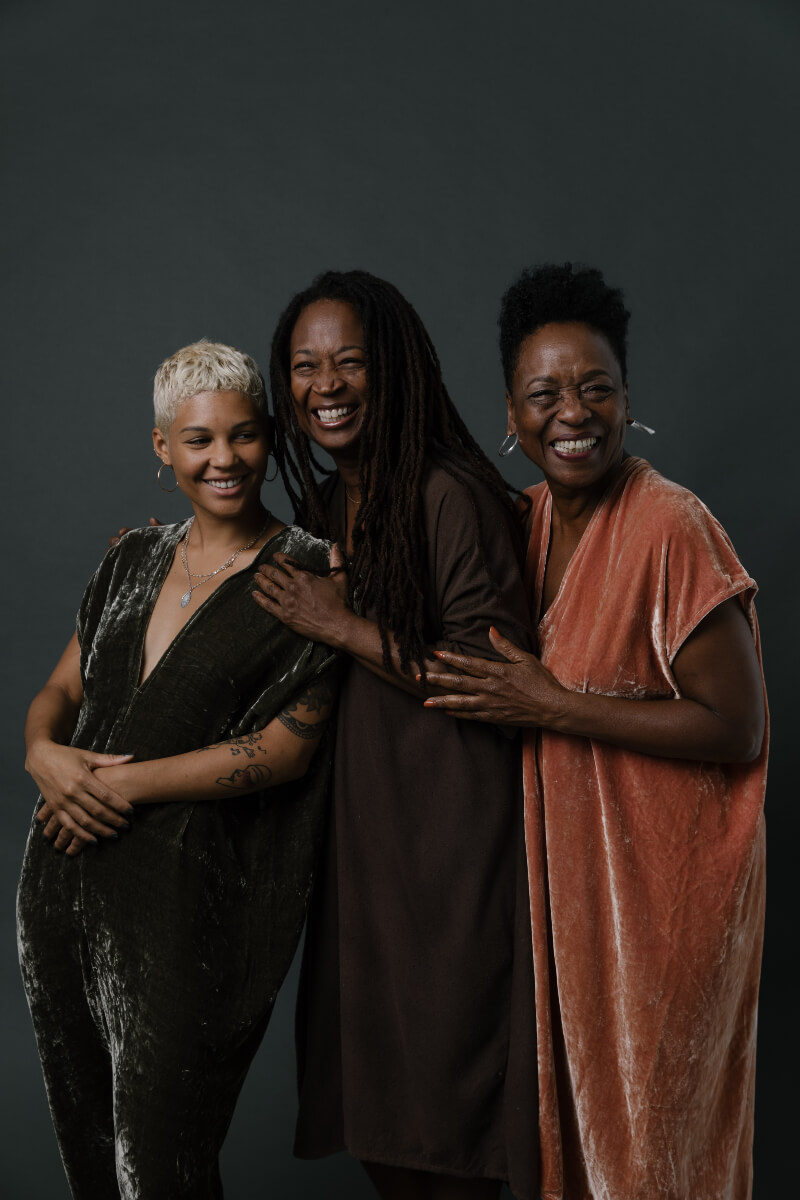 The Dangers of Synthetic Dyes
Bennett says cheap clothing is fast-fashion's undeniable lure: "So a lot of those pieces, to be priced that way, it's either because the textiles used contain a lot of synthetic man-made fabrics that ultimately lead to a lot of environmental impacts that are very detrimental."
She says that conventional dyes are polluting waterways and in some cases are linked with certain cancers. Bennett adds that a large amount of textile waste is dumped into landfills. To challenge the enticement of low cost, Bennett offers some food for thought. First, consider cost per wear, rather than ticket price.
"I definitely encourage people to open that closet door and check things out and ask yourself, or evaluate, how often you're actually wearing the number of pieces that you have in your closet, because oftentimes what ends up happening is as we're consuming more, and spending a substantial amount, it's just in these smaller increments," she says. "We're not actually utilizing the clothing that we're purchasing. And there's a huge chain of waste that's going on in the background."
She suggests purchasing or consuming less cheap clothing in favor of high-quality pieces, which will last longer.
Building a More Sustainable Closet
Premium sustainable brands are one way to convert your closet. Other options are thrifting, in order to extend the life of existing fast-fashion pieces, or seeking out annual sample sales. When Miranda Bennett Studio hosts a sample sale, items range in cost from $5 to $40.
"I think there's definitely ways that you can diversify how you're shopping in order to get a more sustainable closet that doesn't just mean buying $200 – $400 garments," Bennett says.
Other Sustainable Clothing Brands Using Natural Dyes 
Sustain by Kat is a Women's Apparel brand based in Los Angeles, CA. Sustain uses organic fibers dyed with pigments sourced from plants like rhubarb, indigo leaf and pomegranate peels. Check them out for casual wear and (possibly) to build your little one's sustainable wardrobe as well.
Nia Thomas, based out of New York, uses onion skins, turmeric and walnut husks among other organically sourced materials. Shop for accessories – knitwear, socks and even pillowcases. For every purchase made a tree is planted – an initiative in partnership with Seed The Change, to combat the global issue of deforestation.
A sustainable clothing line that centers cultural heritage, Ziran uses an organic Chinese silk called xiang yun sha. The company partners with artisans in south China who handcraft the fabric. Check them out for their fashion-forward reversible silk facemasks.
Now What?
While the responsibility of changing the mainstream industry cannot rest entirely on the consumer, there are ways to mitigate the harmful impacts of the mainstream fashion industry, particularly fast fashion, and help the environment.
"It's a journey, it's gonna take time, sometimes it's not linear," Bennett says. "So I think just making sure that people are also gentle with themselves as they understand what the true cost of fast fashion is. What's important is consistent cumulative effort over time."
Lead image courtesy Miranda Bennett Studio.