Once a far-reaching promise of leftist politicians, the legalization of marijuana has become a reality in many countries around the world, including Canada and much of the United States. As of April 2021, 36 states had legalized recreational marijuana.
With this new legalization comes a booming business, complete with never-ending product launches and innovations. Chief among these are new and delightful edibles, made in all shapes and sizes — from cannabis-infused gummies to cookies. The problem? Since the legalization of recreational marijuana, the number of cases of children hospitalized for accidentally ingesting THC, the active ingredient in pot products, has skyrocketed.
Children Ingesting THC by Accident
According to the Washington Post: "Poison control centers across the [United States] say they have seen a spike in the number of children who have ingested THC after eating their parents' edibles, rising from just 19 cases in 2010, before recreational pot was legalized in any state, to 554 cases last year. About 400 of those cases were children under age 5."
This is a scary statistic. However, there is a solution that keeps both kids safe and parents, well, "extra happy." Enter Ally.
Ally Keeps Your Marijuana Stash Safe
Ally is the female-founded solution that helps recreational marijuana users keep their stash safe from prying hands. Their inaugural product is the first-ever lockable storage solution that is food-safe, multipurpose and super stylish.
Ally was founded during the pandemic in Canada by two new moms and inspirational people, Dalia Shankman and Lisa Weir. Entering the budding (wink, wink) marijuana business in Toronto was no small feat, but the founders were confident that they had found an excellent product-market fit.
"Since recent waves of legalization across North America, the cannabis market has been blowing up," says Dalia Shankman. "Not only for licensed producers but also for ancillary-product businesses like [Ally]. Now that cannabis is no longer so taboo, we're seeing more companies popping up to fulfill people's demands and curiosities. These new brands have retired the "stoner" approach, and are leaning more towards professional, chic and even trendy aesthetics which make people more inclined to convert."  
Ally on Developing a Safety and 'Privacy Tool'
Shankman says their product was initially designed for the storage of all things cannabis, including the plant itself, accessories, edibles, and oils. But they quickly realized how many household items should be safely locked away, such as medications, supplements or private items like passports, cash, jewelry, sexual wellness products and personal journals.
"While we can't speak to the cannabis consumer directly, we can speak to parents looking for this added layer of safety in their home, or people who live with others and need this as a privacy tool," she says.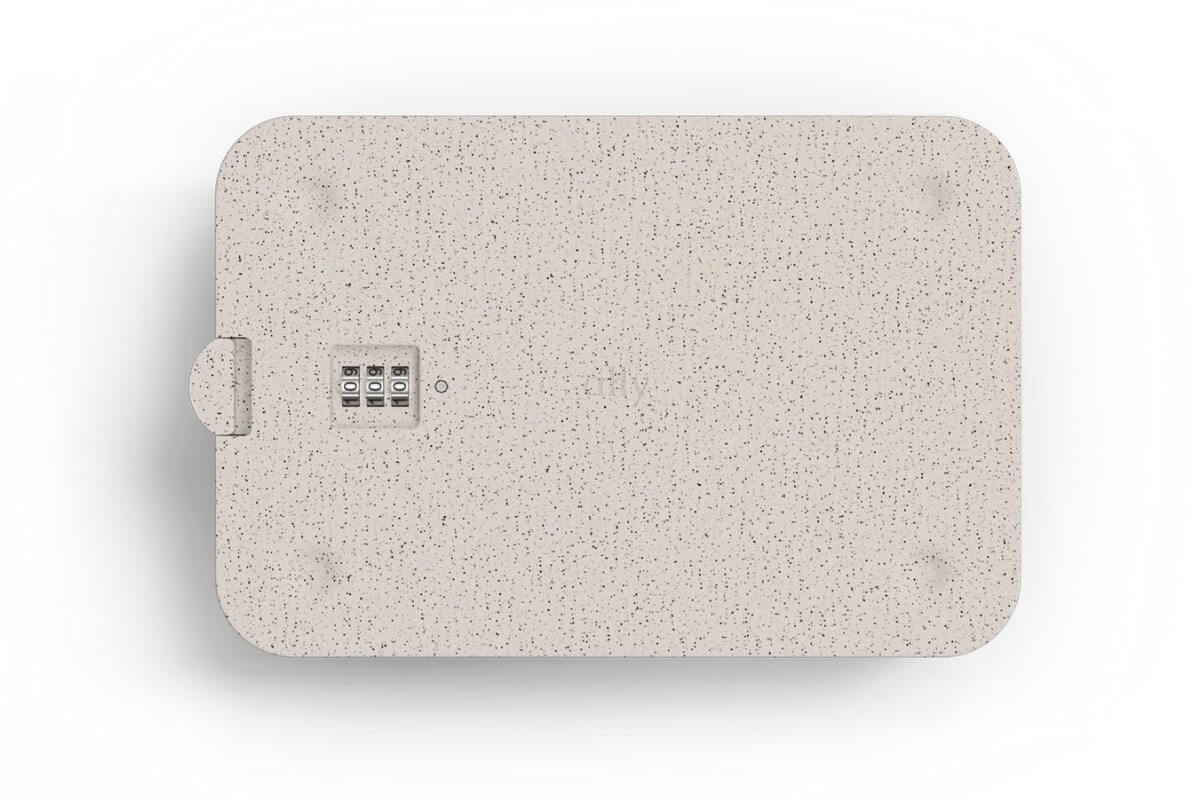 Opportunities Abound in Cannabis Industry
There are so many opportunities to make your mark in the cannabis industry, which is still in its infancy. However, due to regulatory issues and red tape, Shankman advises entrepreneurs to think outside the box when it comes to breaking into the industry.
"There are so many ways to get involved in the business of cannabis, but we are particularly attracted to the cannabis-adjacent products that solve problems but with less regulation around sales and marketing," she says.
Female Entrepreneurs Have a 'Huge Impact' on Cannabis Industry
As for being a female entrepreneur in this space? Shankman says female-led businesses are having a huge impact on the cannabis industry, and "changing the game completely." We're seeing a shift from a Cheech and Chong to a Glossier aesthetic.    
"Women bring an empathetic approach to business, and they know how to bridge the gaps between product development, product knowledge and design," she says. "Behind every cannabis brand founded by a woman, you'll find a great story. Female entrepreneurs are taking the lead in the industry by refreshing the reputation of cannabis, and in turn, are being applauded for it."
She says women are pushing the boundaries in the cannabis market and have become a driving force in the industry: "They are luring an entirely new market of cannabis consumers. And from what we've seen, women are very supportive and welcoming to other women in the industry. It's a ripe market with tons of room for innovation and collaboration." 
Ally's Tips for Female Entrepreneurs
The women behind Ally gave us their tried-and-true advice for female entrepreneurs hoping to succeed.
1. Seek inspiration in other women's success stories
There is nothing more empowering than seeing someone follow their dreams and achieve greatness. The co-founders of Ally believe there is room for everyone in the industry, and that it's important to support others in their journeys and keep paying it forward.
2. Be resourceful, be quick-witted, and get it done
Every answer you need can be found online. Spend time reading, researching, collecting, mood-boarding, listening, asking…If you want to get something done, do it. Be tenacious. You are your only barrier to creating what you want.
If you feel like you need some words of wisdom, find a mentor. There are tons of successful women out there who would love to share their stories and help you write yours. Don't be shy to reach out to a complete stranger. 
3. Join female entrepreneur groups
Whether you are looking for investment or advice, there are so many incredible resources and groups online. From SHEeo and SheBoot to the Female Founder Collective where you gain access to a Slack group full of fantastic connections and discussions, Lisa and Dalia highly recommend networking wherever you can.
Photos courtesy Ally Co