The local food movement is here to stay. One of the most sustainable things we, as a community, can be doing is to look in our own backyard for resources, instead of ordering from afar. No one does this quite like Odla in Saskatoon with their farm to table dining.
In late 2018, a farmer, a sommelier and a chef came together with a vision. It was to open a restaurant that serves food created with the bounty grown in Canada's breadbasket — Saskatchewan. After many evenings on the farm daydreaming and brainstorming, they settled on the name Odla. Odla is a Swedish word meaning "to cultivate" and is a nod to the farmer, Arlie Laroche's Swedish heritage.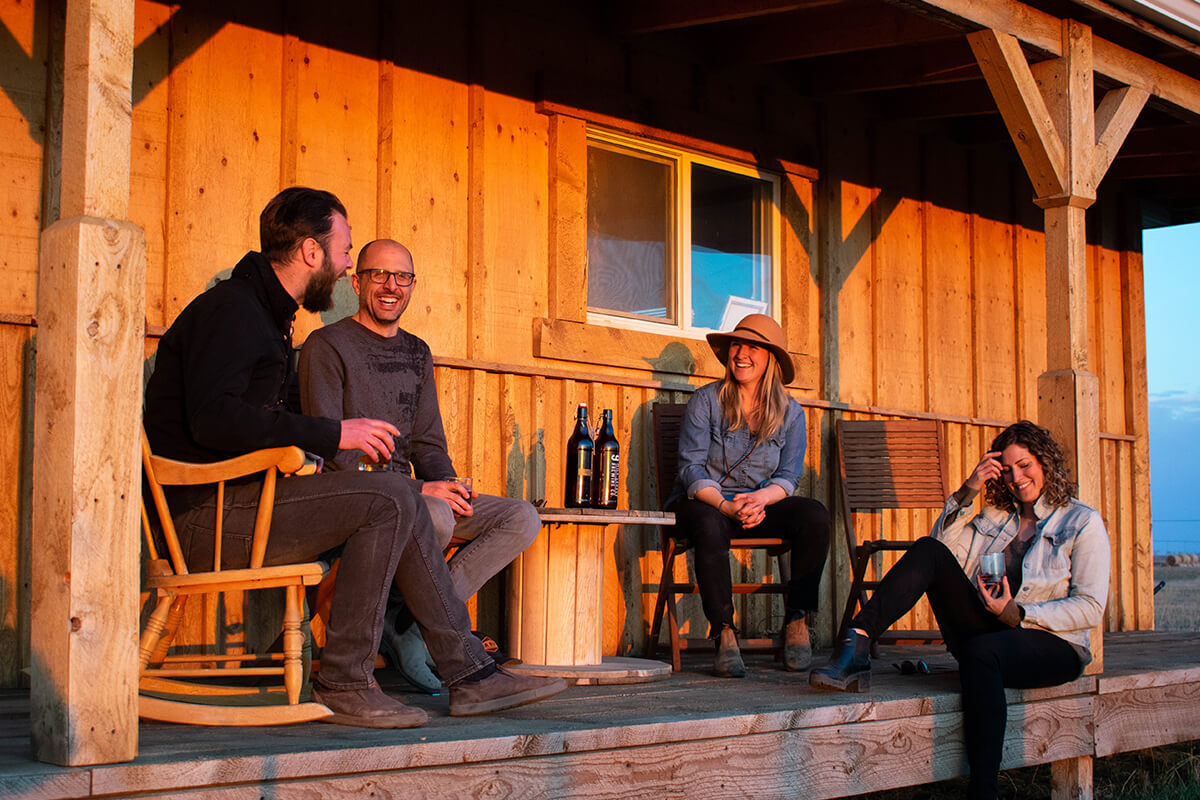 Odla opened its doors in June 2019 in Saskatoon's historic Broadway neighbourhood. In their bright, minimalist dining room, you can see hints of their farm, Farm One Forty, everywhere. On the wall hang photos taken on the land, the wine cabinet has sage green barn doors, and the half wall separating the upper dining area with the lower dining area is covered in recycled barn wood.
The chefs of Odla go through significant effort to ensure everything on your plate comes from within the borders of Saskatchewan. Owner/Chef Scott Dicks often says, "my food should never travel further than I do." While most local restaurants have about a dozen suppliers, Odla's supplier count sits at more than 50.
These suppliers who are farmers, foragers and producers, contribute to the creativity of the restaurant's menu. The chefs are not prescriptive with the suppliers. Instead, they ask them what they have available. From the ingredients that come in, they create a unique and ever-changing menu. In the summer, the bounty rolls in non-stop and those months are spent fermenting, pickling and drying, so the produce will last the long Saskatchewan winters.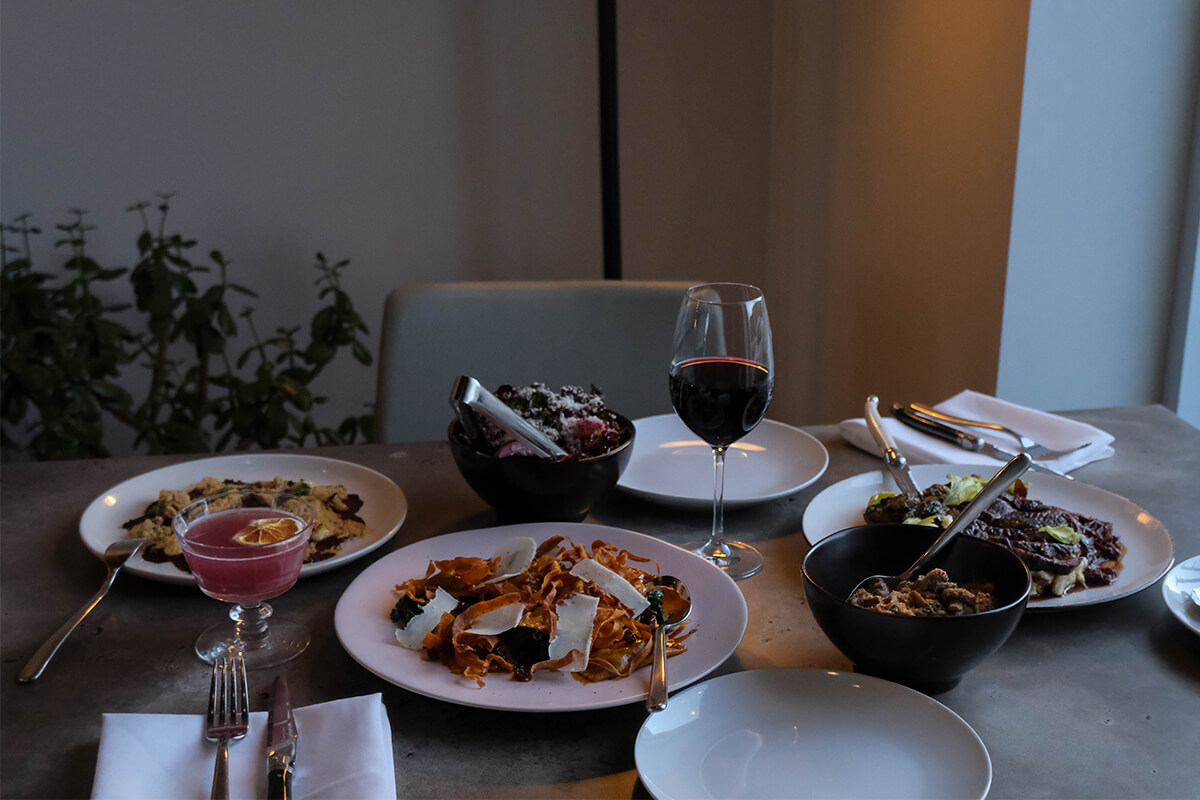 Chef Brian Gibbons says the hardest part of using high-quality local ingredients is being creative while staying out of the way of the already beautiful flavour. "It's a different style of kitchen," he says. " We aren't reinventing the wheel. We're just showcasing things that are already incredible. We're not the stars. We're just the stage."
One thing that has challenged their "all local everything" mentality is adding acid to a dish. Saskatchewan isn't exactly known for its citrus groves. Odla has side-stepped this challenge by experimenting with creating in-house vinegar. Today, they have a half dozen successes with vinegar made from local ingredients such as beets, sea buckthorn berries and celery.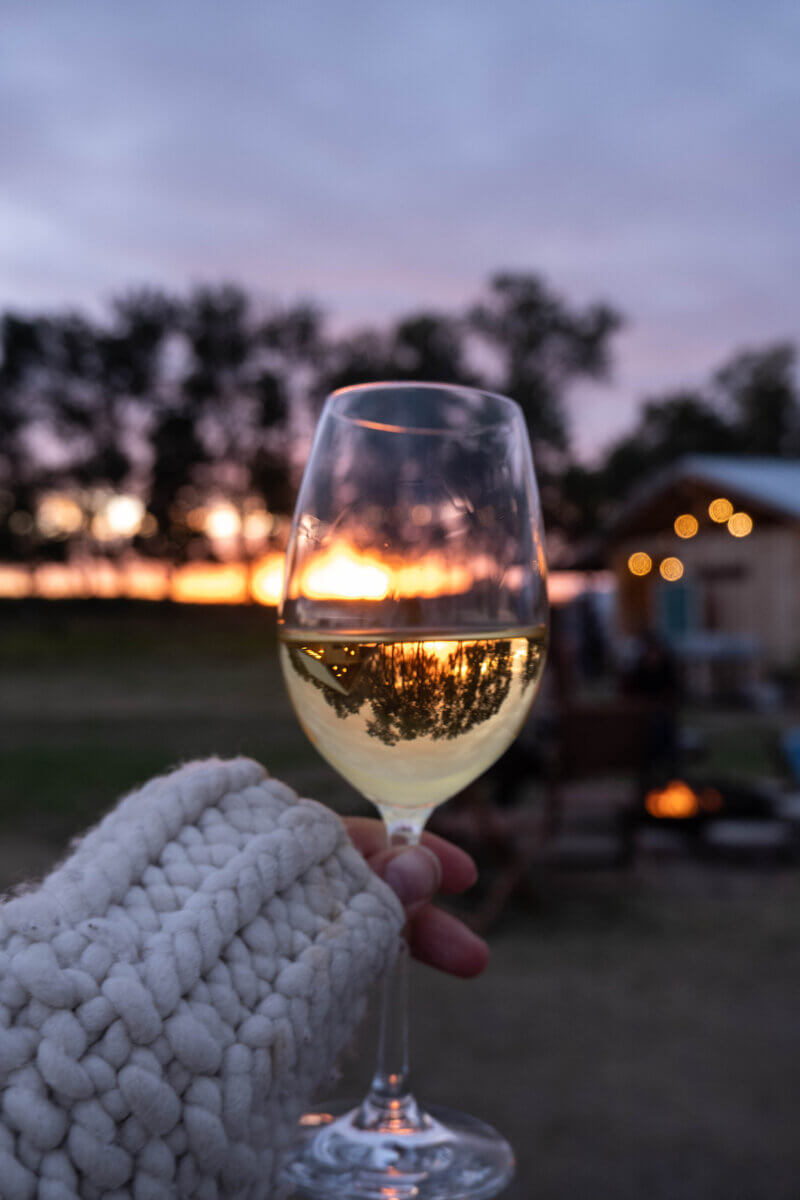 If you're worried that dining in the restaurant won't give you the authentic local cuisine experience, do not despair. In the summer months, Odla hosts farm to table dining at Farm One Forty. The farm dinner experience starts with parking in the farmyard. You will be greeted with a cocktail created by sommelier/owner Lacey Sellinger. Farmer Arlie Laroche will then take you on a tour of the farm. You will see the garden where she uses traditional water retention methods and the animals that graze on the natural land. After the tour, you will be treated to a coursed dinner featuring ingredients grown in the very garden you have just toured.
If 2021 is your year for focusing on eating local, then be sure you check out Odla. They offer dine-in, take-out, and farm dinners. They will cultivate "a love of local" in you!