Lead photo credit Farm & Food Care Saskatchewan         
October is Agriculture Month in Saskatchewan. The organization Farm & Food Care Saskatchewan is encouraging people to use the hashtag #CelebrateAg throughout October (in related social media posts) to help raise awareness of the great food grown here in Saskatchewan and to celebrate the province's thriving farm sector.
Farm & Food Care Saskatchewan builds understanding about agriculture
According to Farm & Food Care Saskatchewan, "Through the celebrations, we hope to help people better understand how Saskatchewan farmers and ranchers raise their livestock and grow their crops, while engaging in authentic conversations with people from around the province." The organization is a whole-sector coalition made up of farm families, agribusinesses, food processors, restaurants and chefs, retailers and food companies.
Jonathan Thauberger is executive chef and partner at Regina's popular Crave Kitchen + Wine Bar. He is also president of the Regina branch of the Canadian Culinary Federation, which is a long-time partner of Farm & Food Care Saskatchewan. Located in the historical Assiniboia Club, Crave Kitchen + Wine Bar is in the heart of downtown Regina and has been open since 2006.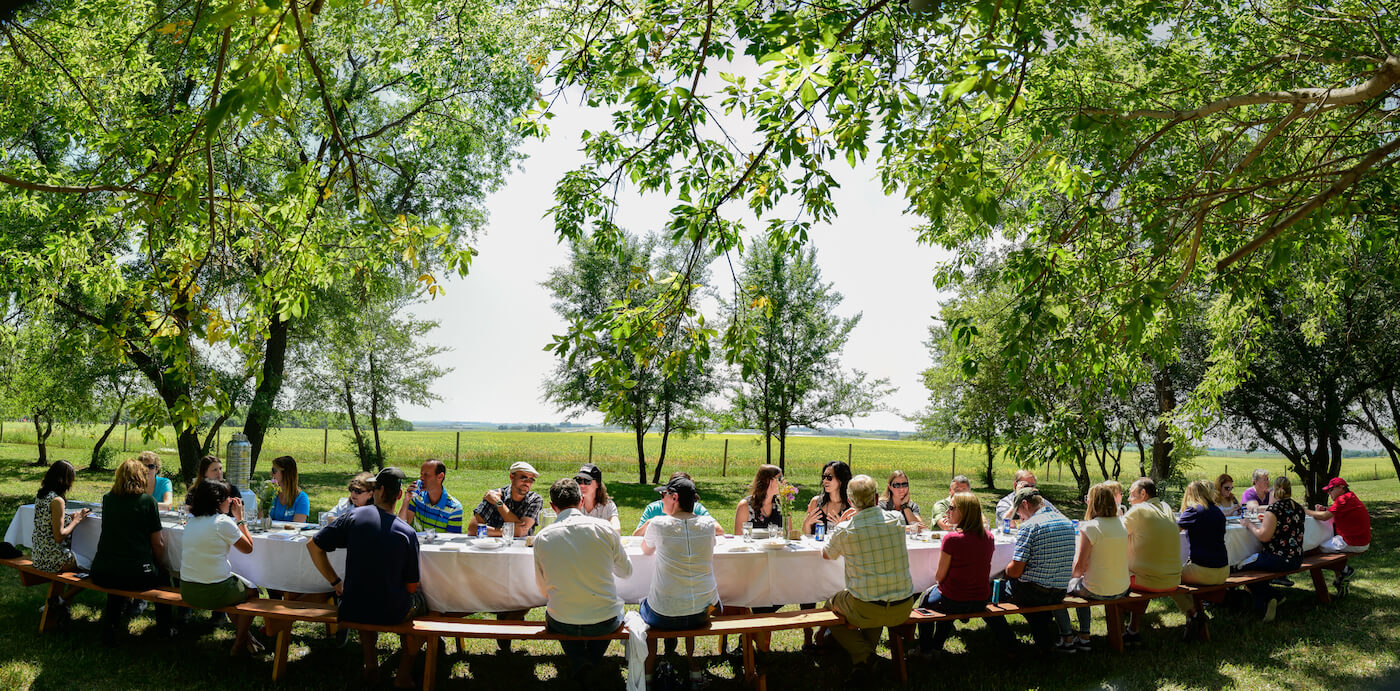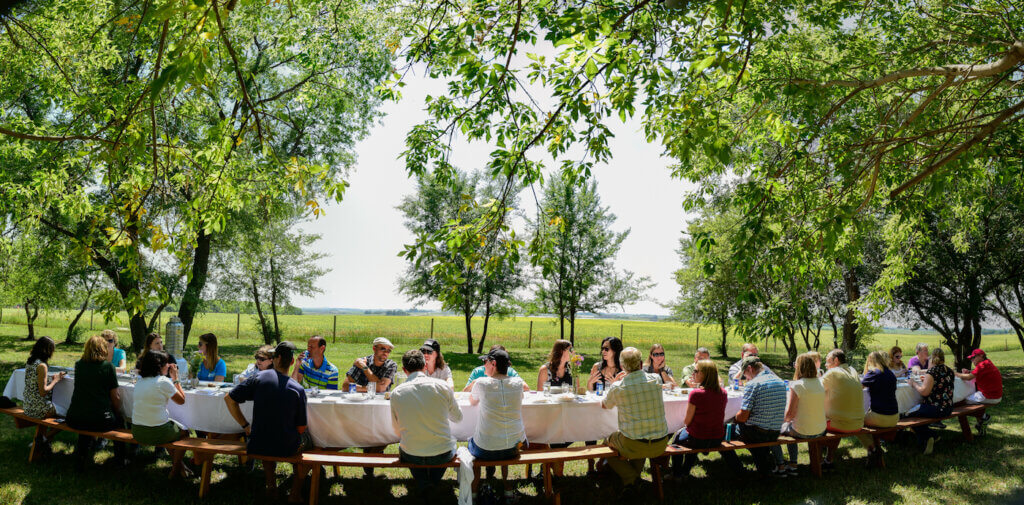 Jonathan describes the restaurant's food style as "Old World European with a modern twist. We could use the trendy description farm-to-table, but highlighting local ingredients is really something we were doing anyways."
For example, Crave Kitchen + Wine Bar incorporates local lentils, beef, pork, mustard, cheeses and Camelina oil, as well as fruits and vegetables from six or seven local farmers into its mouth-watering menu. "The closer to home we source ingredients and produce, the fresher the food is. I've worked in Vancouver and the Okanogan as a chef, and local is a mainstay on restaurant menus in those parts of our country," says Jonathan.
#CelebrateAg in Saskatchewan tells stories about farmers and ranchers
He believes that Ag Month in Saskatchewan is "a chance to tell the stories of farmers and ranchers; these are stories that don't often get told."
With COVID-19 protocols, Crave Kitchen + Wine Bar is currently open at 50 per cent capacity. Jonathan is encouraged by the increase in business experienced by local purveyors and farmers' markets, such as Regina's Local and Fresh (localandfresh.ca). "Enjoying delicious meals is even more important during this pandemic. I think Saskatchewan residents are really paying attention to what they eat, spending more on ingredients and supporting locally-owned smaller businesses."
Recommended for you:
Classic Roasted Tomato Soup with Croutons & Fried Prosciutto
Black Fox Farm & Distillery Spirits are Terroir-Driven
A Harvest Sangria Recipe, A Fall Twist on a Classic Cocktail