Now that spending the majority of your time at home is the new normal, it's more important than ever to keep your space smelling fresh and the air quality pristine. It's been proven the air quality in your home can impact everything from your mood to your health, so it could be a bigger piece of your wellness puzzle than you think.
For example, poor indoor air quality could impact focus and concentration, ultimately affecting your productivity levels if you're working from home. What's worse, indoor air pollutants could lead to unwanted symptoms like headaches, fatigue or even more serious illnesses like cancer.
Inhale, exhale in a small space: 5 products for clean, fresh air
These effects aside, using tools like diffusers to keep the air in your home fresh and fragrant is simply a pleasant way to keep your spirits high — and who doesn't want that right now? Studies have shown essential oils like lavender and lemon can help to ease symptoms of depression and anxiety, so in addition to keeping the air clean, diffusers may help add some extra pep to your step.
Check out one of the gadgets below you can use to keep the air in your apartment or home office pure, fresh and smelling divine.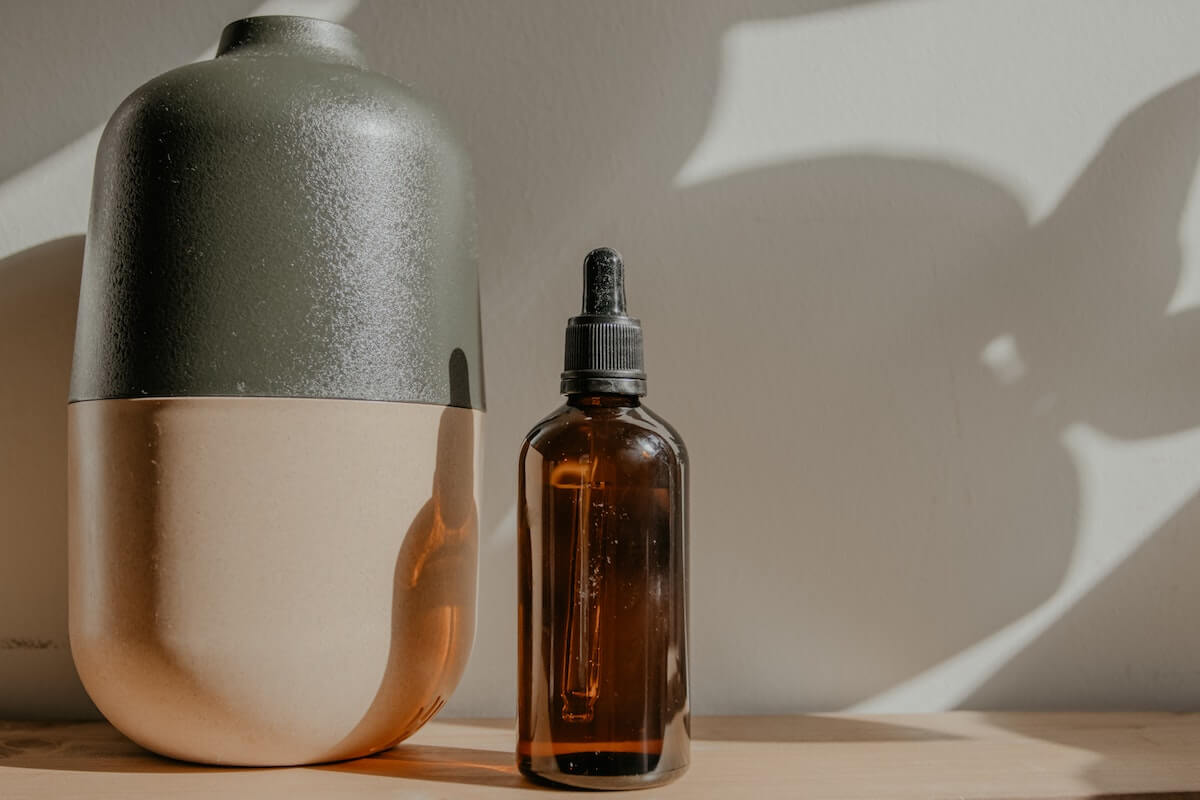 1. Vitruvi Stone Diffuser
The matte ceramic Vitruvi Stone Diffuser comes in five colours plus three more limited-edition hues aptly named honey, rose and sea. Its sleek look makes it the ideal option for anyone with a modern, minimalist style.
2. Scent Pebble
This small-but-mighty essential oil diffuser from the LOHN candle company is the perfect size for tiny office dens or studio apartments. Handcrafted with love in Toronto, the pebble doesn't need to be plugged into the wall, so you can bring it with you wherever you go like a fragrant pet rock.
3. From Soil to Form Room Diffuser
Looking to veer away from the average diffuser and think outside the (pine) box? Nestled in a beautifully crafted rustic wooden frame, these nine hand-rolled soil spheres can diffuse any essential oil or scent of your choosing. Made in South Korea, the wood and soil's neutral hues make this diffuser a solid option for anyone looking to add an earthy touch to an urban pad.
4. Dyson Pure Cool HEPA Air Purifier and Fan
If you're really looking to go big and stay home, the Dyson Pure Cool HEPA Air Purifier and Fan could be worth the splurge. The device traps 99.97 per cent of all pollutants in your space and keeps the air flowing using special air multiplier technology. Although it's sure to keep the air fresh and clean in your home, the machine won't diffuse your favourite essential oils, making it a great option for those who are sensitive to scents.
5. Airthings Wave Mini Indoor Air Quality Monitor
Now that you've improved the air quality in your home put it to the test with the Airthings Wave Mini Indoor Air Quality Monitor that can pair with your phone or smart home system. The device monitors mould risk, humidity and temperature, giving you a green, yellow or red light indicator, so you're in the know if the air quality in your home is not up to sniff