Audiologist Dr. Karen Sharpe has more than 20 years of experience in the audiology field. She opened her own private clinic in Saskatoon's University Heights neighbourhood during the fall of 2017. Thrive Hearing Solutions' clinic concept is boutique, high-end, personalized, and focused on hearing health care service. Since its opening, Thrive's patients have appreciated the clinic's friendly and professional service, combined with their knowledgeable staff.
Individualized hearing health care
Karen is committed to individualized hearing health care; this includes testing, fitting and servicing hearing aids, as well as protecting a patient's hearing before any loss takes place. "At Thrive, our mission is to improve communication by listening to patient needs and providing a tailored hearing solution for every individual," says Karen.
May is Better Hearing & Speech Month — a month dedicated to raising awareness about hearing loss and hearing health. Karen points out that for people affected by hearing loss, the impact of recent social distancing due to COVID-19 and the common use of face masks has created additional challenges and a sense of isolation. For appointments, Karen herself is wearing a clear face shield created by her mother-in-law.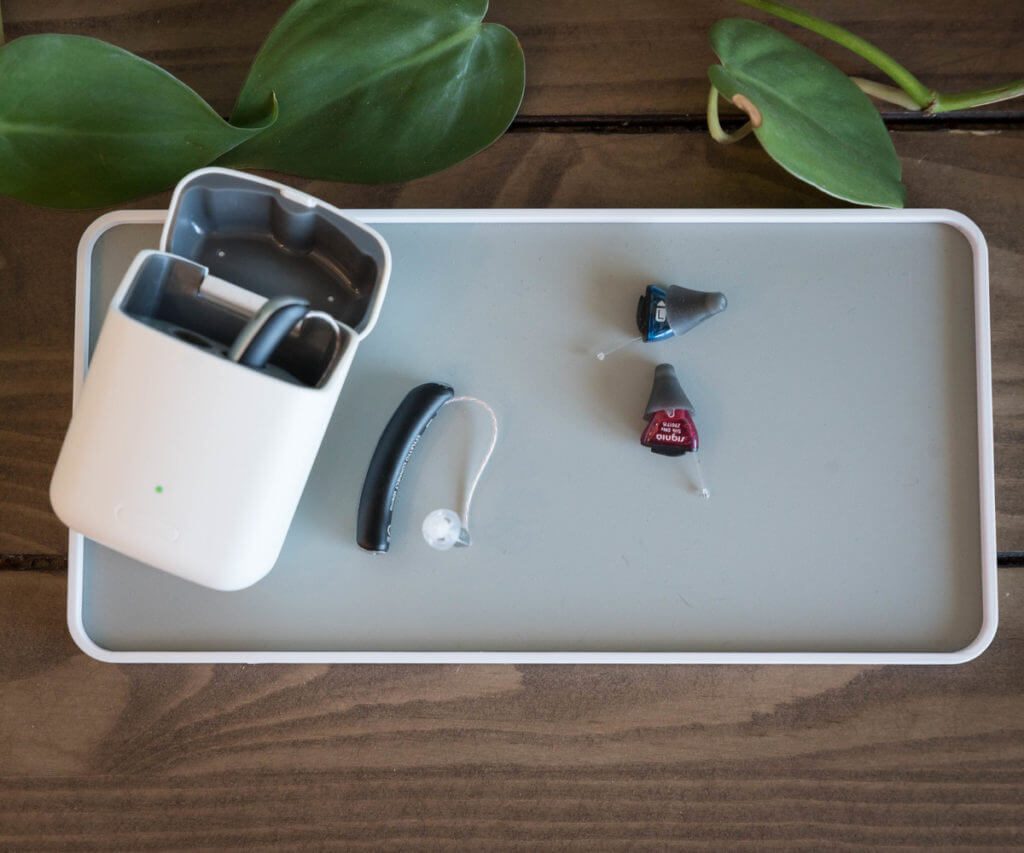 "Most individuals with hearing challenges rely on lipreading to a certain extent. When you are wearing a face mask and communicating with a person with hearing loss, remember to be patient with them," recommends Karen.
Thrive also focuses on hearing protection services for those who work in loud work environments. Karen and her team can create custom-made in-ear monitors, typically worn by musicians, but that are actually applicable to anyone. These monitors serve as the best sound quality you can buy and, at the same time, protect sensitive ears from external noise hazards.
What to expect when you visit Thrive Hearing Solutions
As an allied health profession with its own personal protective equipment, Thrive was part of Phase One of the Re-Open Saskatchewan plan. No physician referral is necessary for an appointment. Karen notes that patients should not delay their hearing exams or hearing exams for family members because of concerns related to COVID-19.
"Everyone is safe at Thrive, and our level of service is never sacrificed. We are not currently taking walk-ins and we are maintaining space and time between all appointments," adds Karen.