Joleen Mitton is an Indigenous model-turned-entrepreneur who is advocating for Indigenous representation in the fashion industry.   
Mitton never planned to become a model, or even work in the fashion industry. As a teenager, she was scouted while walking through a summer fair in Vancouver. Soon she was offered modelling jobs overseas, and at age 15 she abandoned her less-than-ideal home life in Vancouver and started working in Taiwan, Hong Kong, Japan, Korea and other far-flung locations.
Mitton identifies as Cree, but she says that throughout her life people have mistaken her for everything from Asian to Inuit to white. "I'm pretty pasty," she says with a laugh. "I'm whiter than most white people."
But that didn't prevent folks in the modelling industry (including her own agent) from pressuring her to become even whiter — and thinner. Mitton describes the many stresses she faced: "They asked you to be skinny. They asked you to be whiter. Men were hitting on you. You had to be an adult. You're a kid but trying to be an adult in an adult situation." She sums it up as "not healthy for anyone."
Working With At-Risk Indigenous Youth
After nine years in this high-pressure world, Mitton felt done with the industry and ready to try something radically different. In 2008 she returned to Vancouver and started working with the Pacific Association of First Nations Women (PAFNW), helping individuals such as new mothers and abused women.
This soul-enriching work was a far cry from the often-shallow modelling world. It was through the PAFNW that Mitton became involved with Urban Butterflies, a group for Indigenous girls aged 5 to 14 who are in foster care, and the related group Mentor Me, for ages 14 to 25. These programs provide the girls with the opportunity to learn about Indigenous cultures.
Outside of the occasional news report, which she says always seemed to portray Indigenous people negatively, Mitton struggled to recall seeing any Indigenous representation in popular culture.
"I think the only person that I ever saw was Buffy Sainte-Marie," she says. Similarly, the girls in Urban Butterflies weren't seeing reflections of themselves, and they felt disconnected from their heritage.
The Need for Indigenous Representation in Popular Culture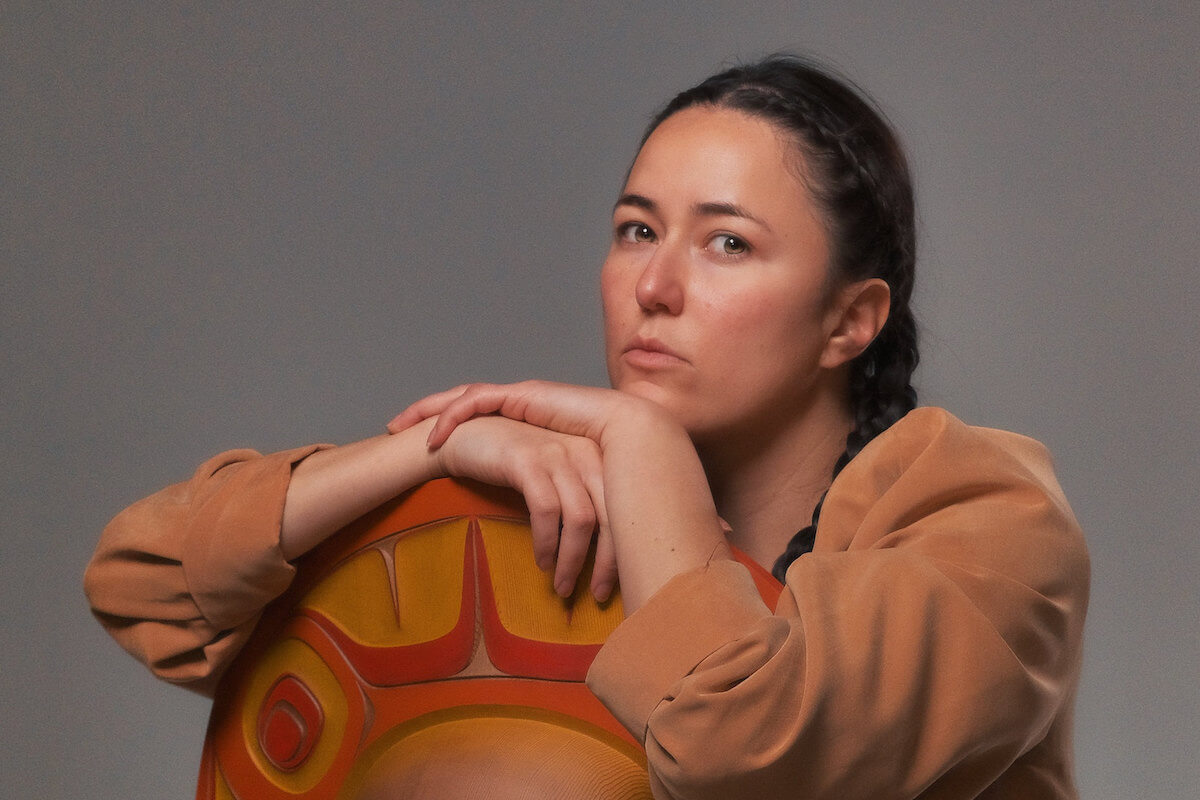 "At that point, I'd been working there for eight years. And we were starting to lose the kids to addictions," Mitton says, speaking frankly about the girls' inner turmoil after their experiences of trauma in the foster care system. "I really noticed that they did not like themselves," Mitton says. "They did not think they were beautiful."
Until then, Mitton had kept her past as a model secret. She says it seemed frivolous to talk about being paid to wear pretty clothes. But it occurred to her that walking the runway was a skill that could instill confidence in youth who didn't feel comfortable in their own skin, who never felt seen and who rarely saw anyone who looked like them reflected in popular culture.
Indigenous Representation Through Fashion Shows
Mitton had never organized a fashion show before, even though she'd been in countless ones herself, but she told the girls about her past career as a model and offered to pull one together. She quickly discovered the pressures of organizing a show, dressing inexperienced models in clothing from 11 different designers.
What made the stress worthwhile, Mitton says, was all the children who attended. She describes how they were excited "to watch these beautiful young Indigenous people on the stage, walking in beautiful gowns."
It filled Mitton with awe, "watching the younger generation look at the older generation that represents them, because they're both Indigenous. Representation really, really matters."
Mitton Organized First-Ever Vancouver Indigenous Fashion Week
The power of modelling to forge connections and help with Indigenous representation stuck with Mitton, and in 2017 she found herself organizing the first-ever Vancouver Indigenous Fashion Week (VIFW).
"Our first day, we had 3,000 people show up. The first day! So we definitely had something," she says. Audiences appreciated seeing Indigenous models wearing fashions by Indigenous designers — so much so that the second VIFW was held in 2019. The third one has been delayed by the pandemic but should take place sometime in 2022.
Launching an Indigenous Modelling Agency
Not one to let a global pandemic slow her down, Mitton launched a modelling agency in West Vancouver in 2021. She and cofounder Patrick Shannon created Supernaturals with the goal of "changing the colonial perspective of what beauty is. You don't have to be a pale person."
According to Mitton, their clients — which include companies such as Roots, Lululemon and Plenty — are looking for "representation of Indigenous people on all types of levels, which is really, really exciting." Though the agency has been around for less than a year, Supernaturals models have already flown to shoots in places like New Mexico and England and been featured in Vogue twice.
"For an Indigenous company, flying to London to do a job, it's pretty big," Mitton says. There's even talk of a possible documentary TV show about the agency.
Providing Much-Needed Training and Support to Models
Mitton says she provides her models with all the training and support that she lacked in her own career.
"With our agency, you don't just work for us," she says. "We practice Indigenous practices together. We go into ceremony together. We've done sweats together. We've travelled together. We've gone to dinner together. We've feasted together. As Indigenous people, relationships are really important to us."
And Mitton is fiercely protective of her models. "This is a very predatory industry," she says, especially for young girls. "I won't take anyone onto the Supernaturals team until they're 18." And she often travels with her models, chaperoning.
At a high level, Mitton describes what she does as "working with people trying to get comfortable with their own skin. And that threads through all the work that I'm doing with Urban Butterflies, Supernaturals and Vancouver Indigenous Fashion Week." To her, it's all identity work.
Looking to the Future
Running a modelling agency isn't something Mitton planned, just like she didn't plan to be a model or to organize fashion shows.
"None of it I chose," she says. "I'm just letting Creator guide me. I'm just like, okay, I'll show up and do the work, if that's what you want me to do. I have the skill set. I have the experience."
When asked where she sees herself in five years, Mitton doesn't have a plan for that, either. One thing is certain, though: she'll be noticing problems and working to remedy them.
"When I see something," she says, "I just want to fix it and move on to the next thing." She adds with a laugh, "I think a vacation would be necessary at some point, though."
Lead image credit: Photo courtesy of Joleen Mitton. Joleen Mitton's modelling work includes campaigns for clients such as Kenzo, Clinique and Vivienne Westwood.