After recovering from a decade-long battle with opiate addiction, Clifton Gillock felt it was time to give back to the community that helped him along the way. Along with his aunt Elaine Prappas, he launched KIC (Keeping It Chill) POPS — a company serving up ice pops made with locally sourced, market-fresh ingredients — with the simple aim of bringing a source of fun and joy to the Houston area.
Prior to launching the company in 2016, Gillock had a background in personal training and Prappas was a lawyer, as she still is today. Neither had any knowledge or experience in food manufacturing or catering, but Gillock had always been fascinated by mobile food concepts, and like many people, he also had a sweet tooth.
After diving into plenty of research and brainstorming sessions, Gillock and Prappas decided to give the idea a go, sourcing fresh fruit and organic cane sugar to make their first batch of ice pops.
"Early on our vision and mission was very different and way more broad," Gillock says. "It was just to provide something fun and entertaining for the community at events or through catering."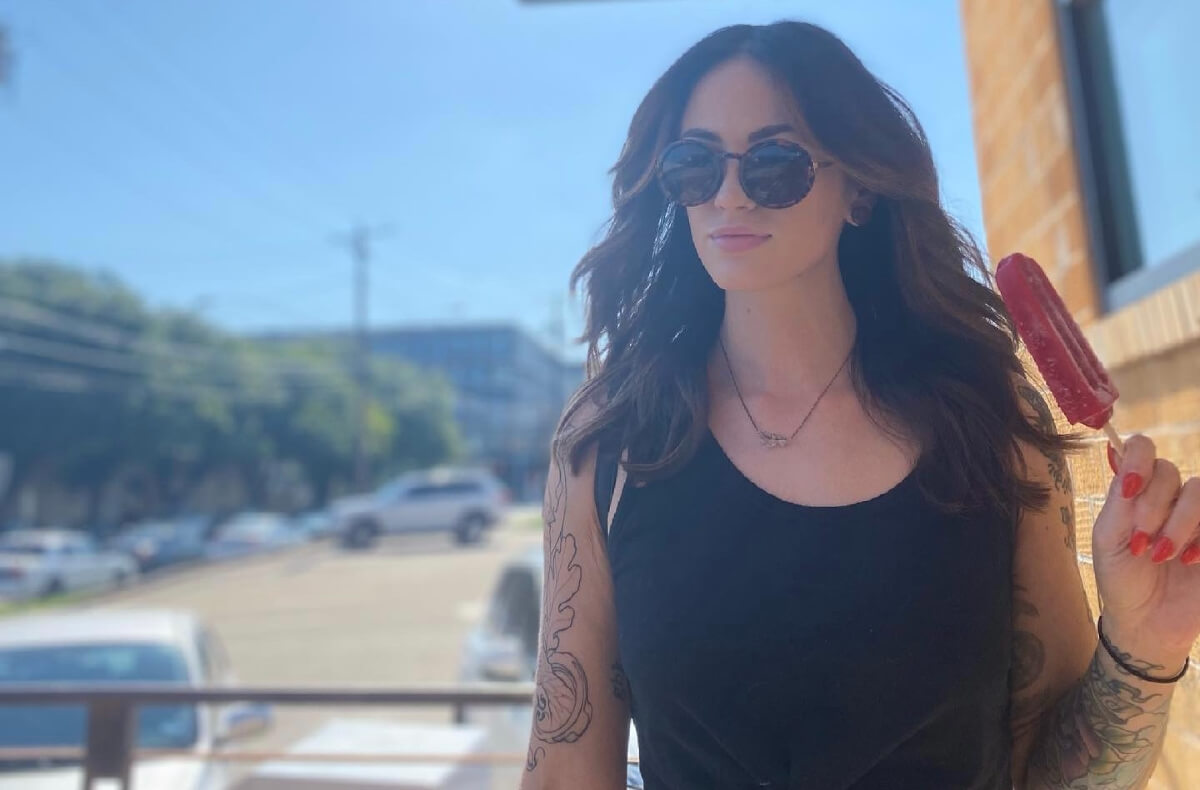 How KICPOPS Supports the Community
Since these humble beginnings, KICPOPS has evolved to serve a deeper purpose while retaining its initial aim of offering delicious, chilled treats to people of all ages. Today, Gillock, Prappas and the rest of the team use the company as a vehicle for giving back to the community through philanthropic work and advocating for those struggling with addiction.
"I was addicted to opiates for 10 years or so, and I've been completely sober for a little over six years now and that was shortly before I started the company, so that's also something I'm super passionate about being involved in," Gillock says.
In addition to serving on the board of a local recovery high school, Gillock provides employment for other members of the community who may be recovering from addiction to drugs and alcohol.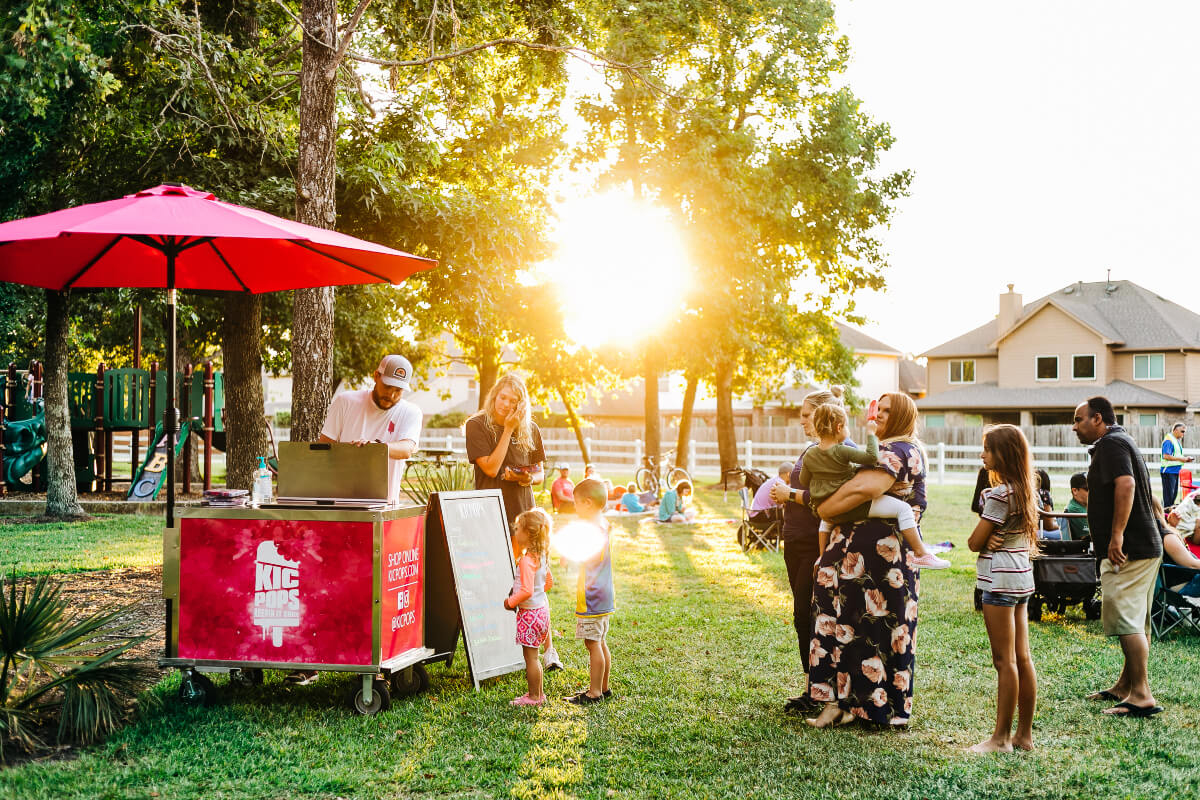 KICPOPS Gives People Second Chances
KICPOPS believes in second chances, just like Well Grounded Coffee, a coffee shop in East Dallas that employs former felons, or Comeback Snacks, a gourmet popcorn company that hires previously incarcerated women so they can gain meaningful employment. Offering employment to people in recovery is something Gillock is passionate about.
"That's definitely something I want to continue with in the future and get the company involved within a social capacity," Gillock says.
KICPOPS also donates regularly to Candlelighters, a local organization that raises funds and offers support to young people and their families who are facing a cancer diagnosis, encouraging their corporate clients to do the same.
"Overall, we're pretty passionate about helping kids," Gillock says. "Being able to provide those experiences and smiles for people of all ages is what we find gratifying."
How KICPOPS Plays a Role in Founder's Recovery
The support Gillock and KICPOPS offer the community today echoes the help he received from friends, family and healthcare professionals during his darkest moments. Without this assistance from the community and his family, Gillock says he wouldn't be where he is today.
"My advice to anyone who's struggling would be to seek support for themselves first and foremost and get the help they need to be okay, and never give up," he says. "My biggest supporter was my mother, sometimes to a fault because she did too much, but without her I never would have been where I am today."
While the launch of his ice pops company was a result of his recovery, Gillock says it's also played a major role in his continued health, happiness and success.
"It's kind of this roundabout situation where my business absolutely helped in recovery and keeping sober and keeping away those things, but my recovery is the sole reason my business even exists, so they go hand in hand and support each other," he says.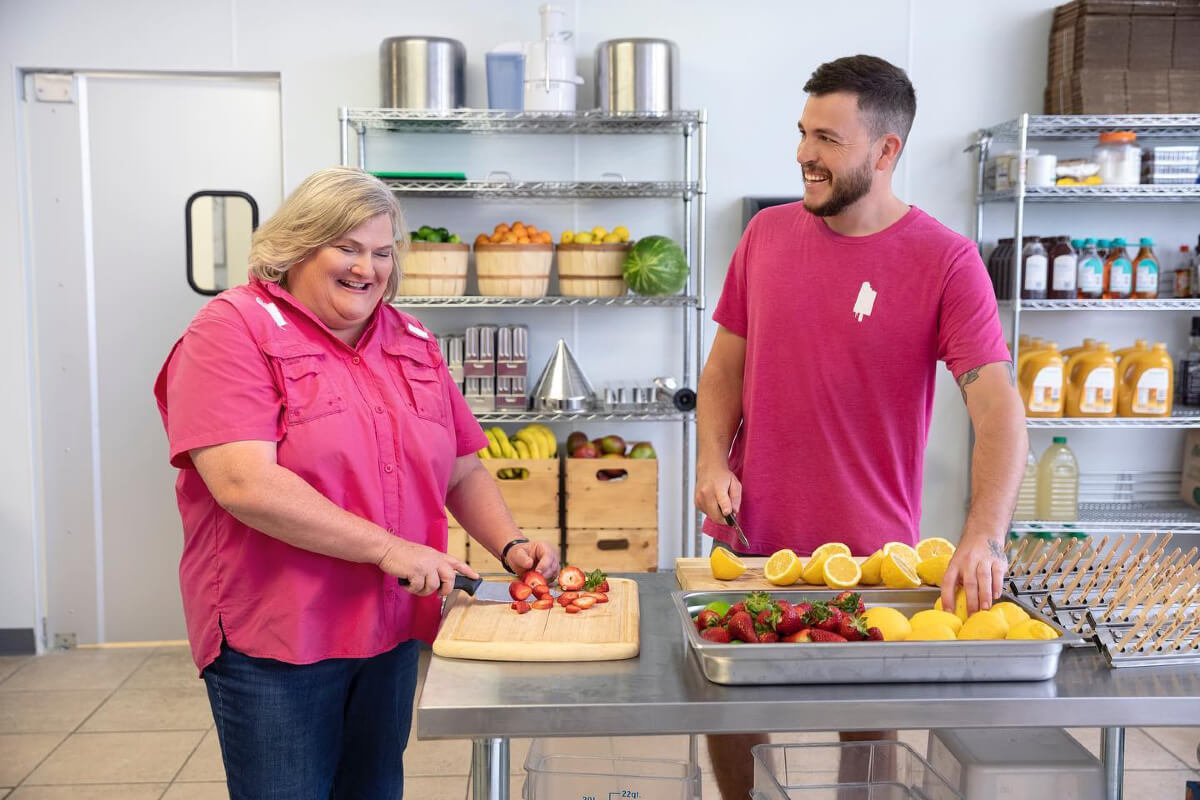 KICPOPS Expanding Across U.S.
In addition to offering catering services and operating mobile food trucks, KICPOPS has begun expanding its wholesale business so people everywhere can enjoy the sweet treats. The popsicles are now available in Austin, Dallas and San Antonio, and Gillock says he's looking forward to continuing to expand across the U.S.
Learn more and find out where you can purchase their ice pops near you at kicpops.com.
Images courtesy KICPOPS