Imagine sipping on a delicious honey lavender latte or munching on a (keto diet-friendly) cheesecake while helping vulnerable community members at the same time. That's the special niche of Well Grounded Coffee Community in East Dallas.
Natalie Huscheck is the co-founder (with her husband Michael) and a Board member of Well Grounded Coffee Community. After leasing a storefront in the Casa Linda neighbourhood, Well Grounded Coffee had its grand opening on December 28, 2020 and has been serving scrumptious coffee, light meals and desserts ever since. The organization's Board of Directors consists of Natalie, Michael and three other Dallas-based couples.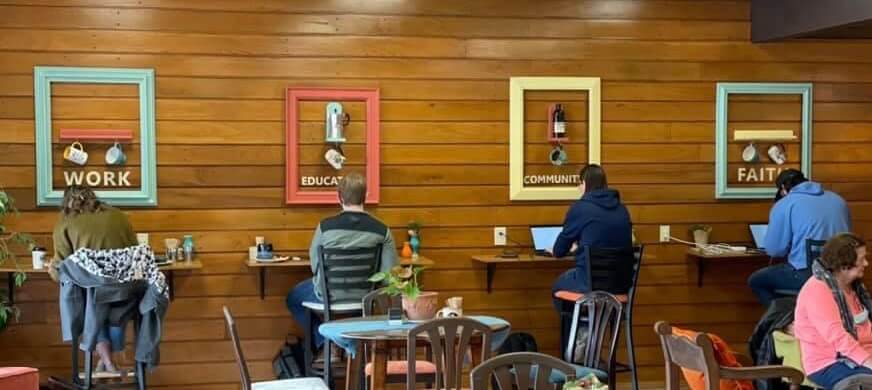 Lasting transformation through vocational training
Natalie has an undergraduate degree in psychology. Well Grounded Coffee's core values are work, education, community and faith. "Our focus is on lasting transformation and giving second chances to community members when other doors are slammed shut by providing them with vocational training," says Natalie.
"As baristas, our employees and partners train and learn valuable business and life skills at the Coffee House. These skills allow people, who otherwise might struggle to find employment, to thrive in our community and beyond," adds Natalie.
During a trip to San Francisco, Natalie and Michael were inspired by the Delancey Street Foundation. Started in 1971, Delancey Street is a leading residential self-help organization for former substance abusers, ex-convicts and the homeless. Time has shown that felons who became Delancey Street residents have a high rate of not re-offending (despite coming into the program with multiple felonies on their records).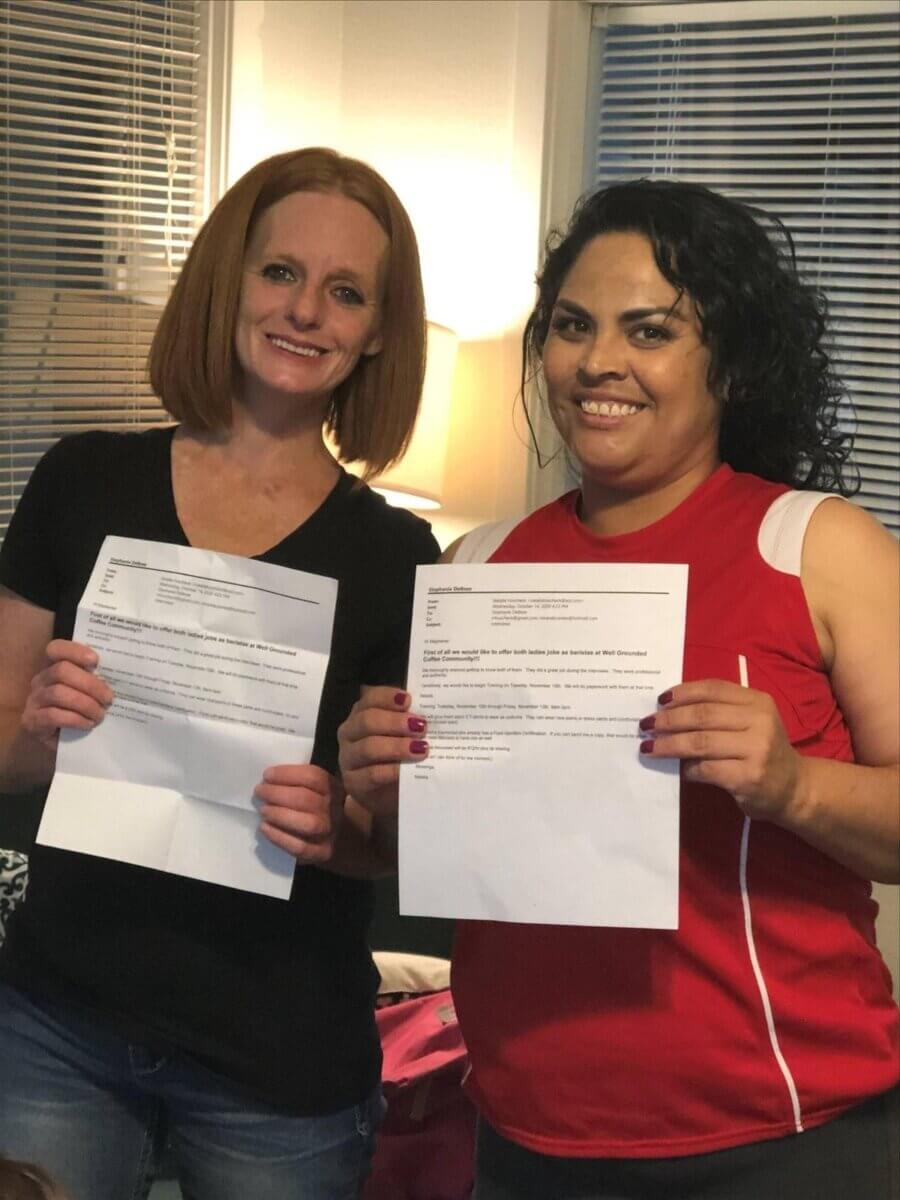 Partnerships that serve & make a difference
Using a similar model in Dallas, Well Grounded Coffee partnered with Exodus Ministries – a non-denominational Christian organization that began in 1985. Exodus Ministries serves formerly incarcerated women who have demonstrated a willingness to make positive changes in their lives and re-enter their children's lives.
Natalie describes how formerly incarcerated women find it hard to find meaningful jobs and often end up with something that both pays low wages and has short shifts. As a result, these women find themselves increasingly marginalized and possibly homeless. Well Grounded Coffee currently employs four women who are all felons and mothers (their felonies are drug-related, non-violent and do not involve children). The women all currently live at Exodus Ministries.
As well as job promotions in their Coffee House roles, the four women are "on a success path" with undertakings such as achieving a GED, getting a driver's license and opening a first bank account.
Mindful of environmental efficiency, Well Grounded also partners with locally-owned Full City Rooster for its delicious coffee.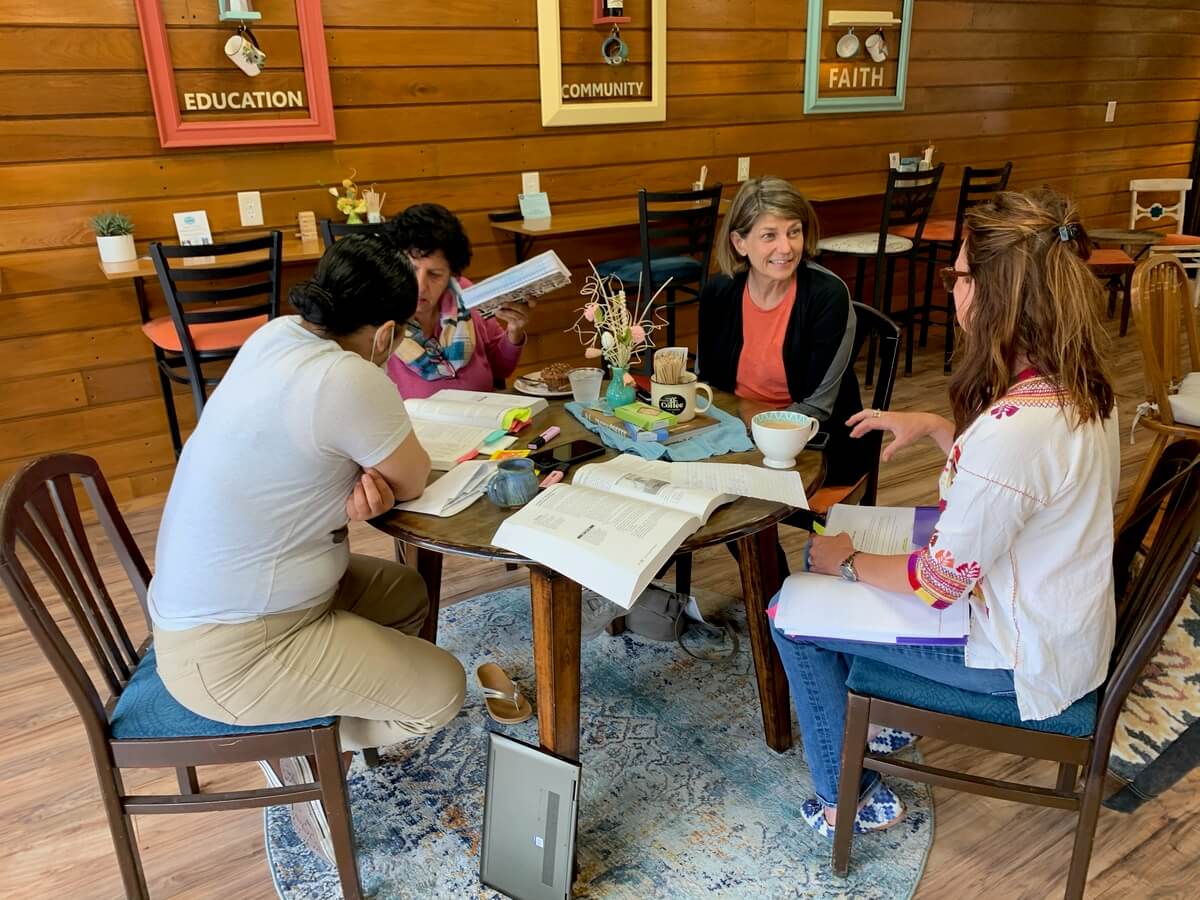 What people are saying about Well Grounded Coffee
"Well Grounded Coffee is the best! Amazing customer service, fresh food, pastries and coffee and everyone always serves a smile. I love the fact that they partner with local shops and support each other. Such a beautiful mission and lovely place. The shop is wonderfully decorated and feels like home away from home." –Megan Elizabeth
"I visited Well Grounded Coffee today for my first time. The atmosphere is cozy and inviting. The food is delicious! The owners are doing an amazing job of giving back to the community. Go by and support them. Have a latte, dessert or light lunch. I had all three and will definitely be back! –Deana